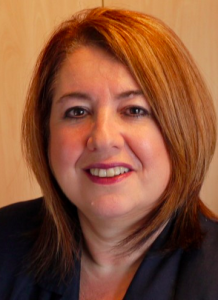 Journalism Professional & Former Newspaper Editor
Amanda has worked as a professional journalist, mainly in print and online, for 30 years. She also worked as a freelance feature writer for the Manchester Evening News contributing women's page and magazine features.
She became deputy editor and subsequently editor of the Salford City Reporter and Advertiser, a position she held from 1996-2002. During that time she ran a series of successful campaigns for the benefit of the city and a sustained campaign calling for restriction of firework sales which led to a change in British law.
In 2002 she became editor of the Stockport Express and Stockport Times newspapers.
Amanda left GMG/MEN Media to work as a Media Consultant in 2009, advising Manchester Metropolitan University on the development and provision of journalism courses and devising and writing the current MA in Multimedia.