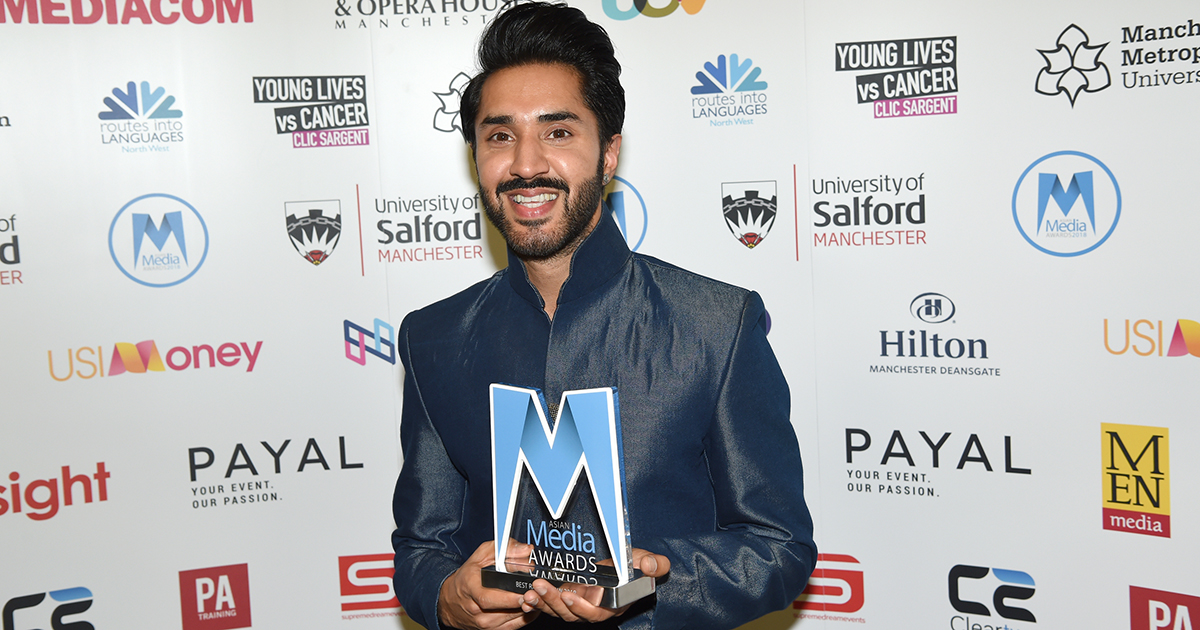 Mobeen Azhar's show on the BBC Asian Network won the Best Radio Show at the 2018 Asian Media Awards.
The Asian Media Awards ceremony took place at the Manchester Hilton Deansgate (Thursday October 25) attracting journalists, broadcasters and media professionals from across the country.
The evening also saw BBC Breakfast's Naga Munchetty, East is East and Ackley Bridge creator Ayub Khan Din and Sky News Political Editor, Faisal Islam honoured.
The award was presented by Hollyoaks star – Rukku Nahar.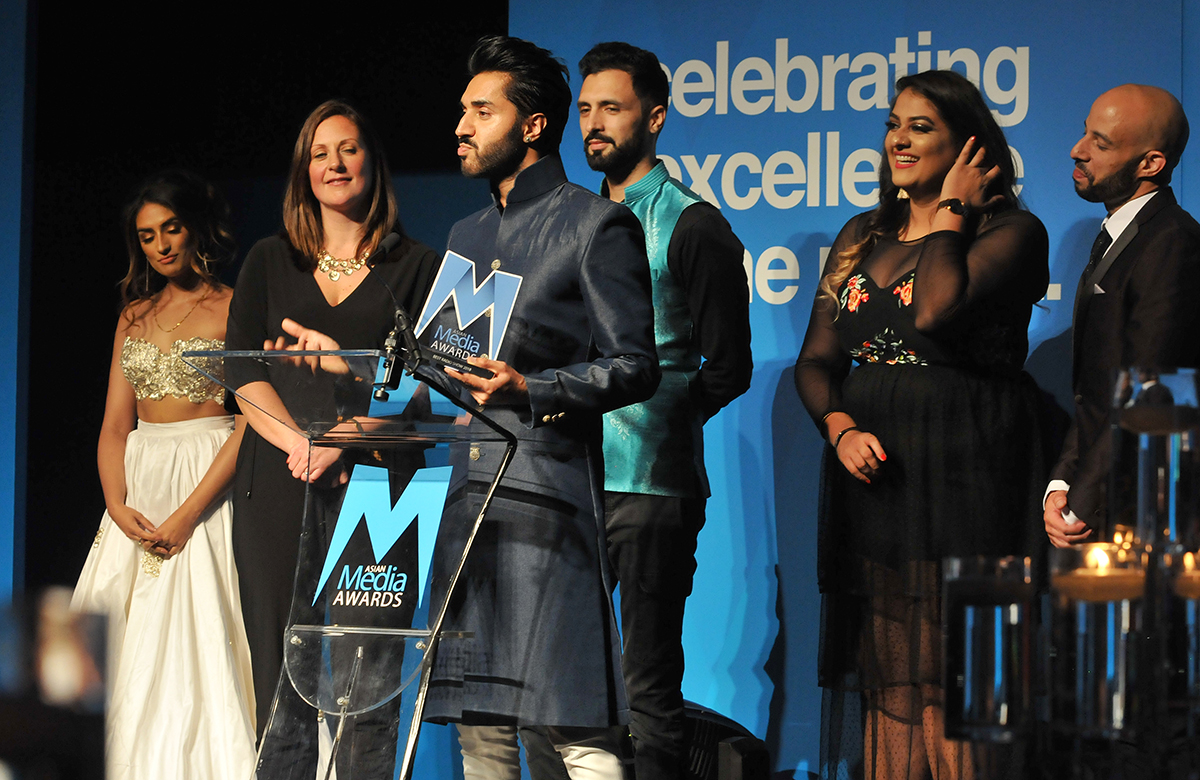 In one of the most colourful acceptance speeches on the night Mobeen said, "Thank you to everyone at the Asian Media Awards. I need to say thank you to the BBC Asian Network family – you are very lovely people.
"And to producer Adele who isn't here tonight.
"The most important thing is in the show we get to talk about a lot of stuff.
"Whether we are talking about the benefits about foreskin or about climate change or the arms industry – it is a real privilege as we get to speak to lots of people and it is an absolute privilege.
"And I am really pleased we got this."
Mobeen Azhar's late night show has been described as "rounding off the day with a mug of rich hot chocolate…laced with vodka."
It has rapidly become the only place on BBC radio where you'll find music mixed with debate, sage advice, sensitive subject matters and riveting gossip.
The show is unique because of the bold topics discussed including female orgasms, issues effecting young Asian Men, Atheism within Muslim families and more.
The raw and honest tone of the show engages young people and can range from a heated debate to in-depth conversation or an often more surgery feel where young listeners can learn about themes they may not normally get a chance to hear about.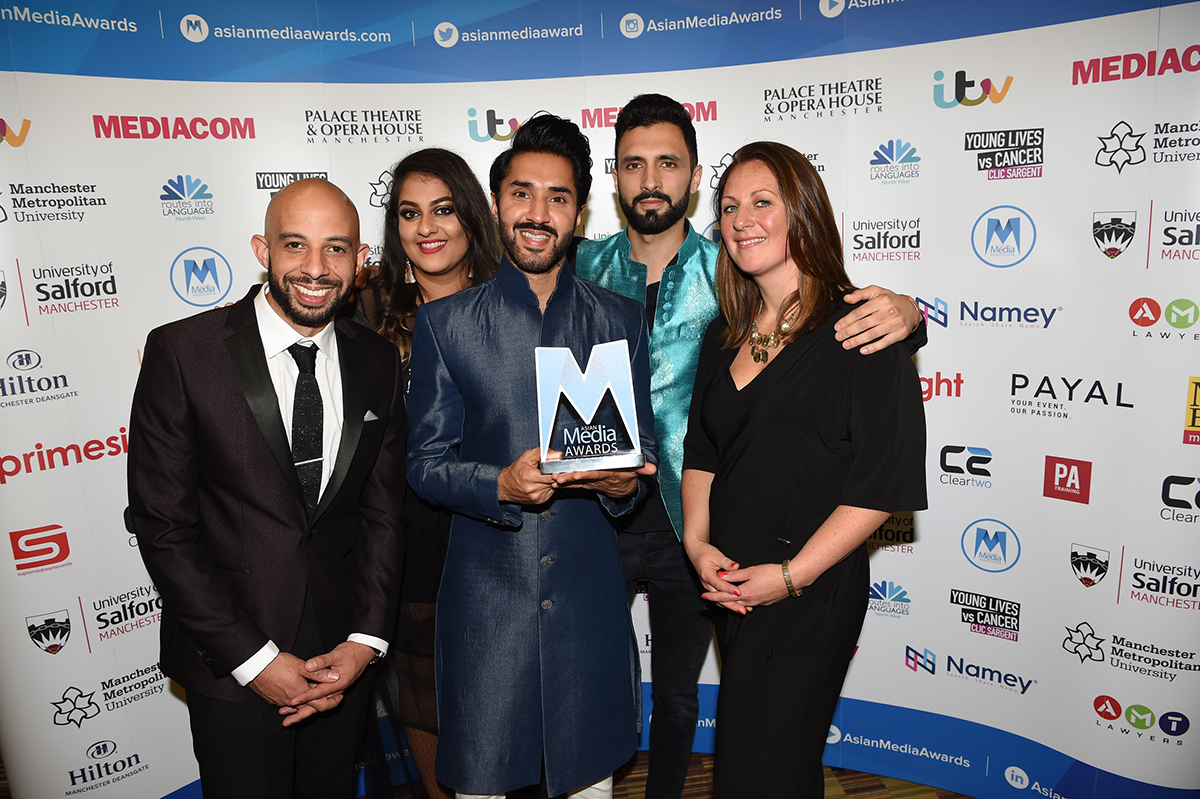 ---
Winners and recipients of AMA special awards were announced at the Hilton Manchester Deansgate on Thursday 25 October.
Previous recipients of an Asian Media Award include Krishnan Guru-Murthy, Waris Hussein, Art Malik, Mehdi Hasan, Nina Wadia and Anita Rani.
The University of Salford are premier sponsors and partners to the event include ITV, MediaCom, M.E.N, Press Association Training, Primesight & The Palace Theatre & Opera House.
The official Charity Partner for 2018 is CLIC Sargent.
The event is also supported by Manchester Metropolitan University, Routes Into Languages, Namey, AMT Lawyers, USI Money, Hilton Manchester Deansgate, Supreme Dream Events, Payal Events & Cleartwo.