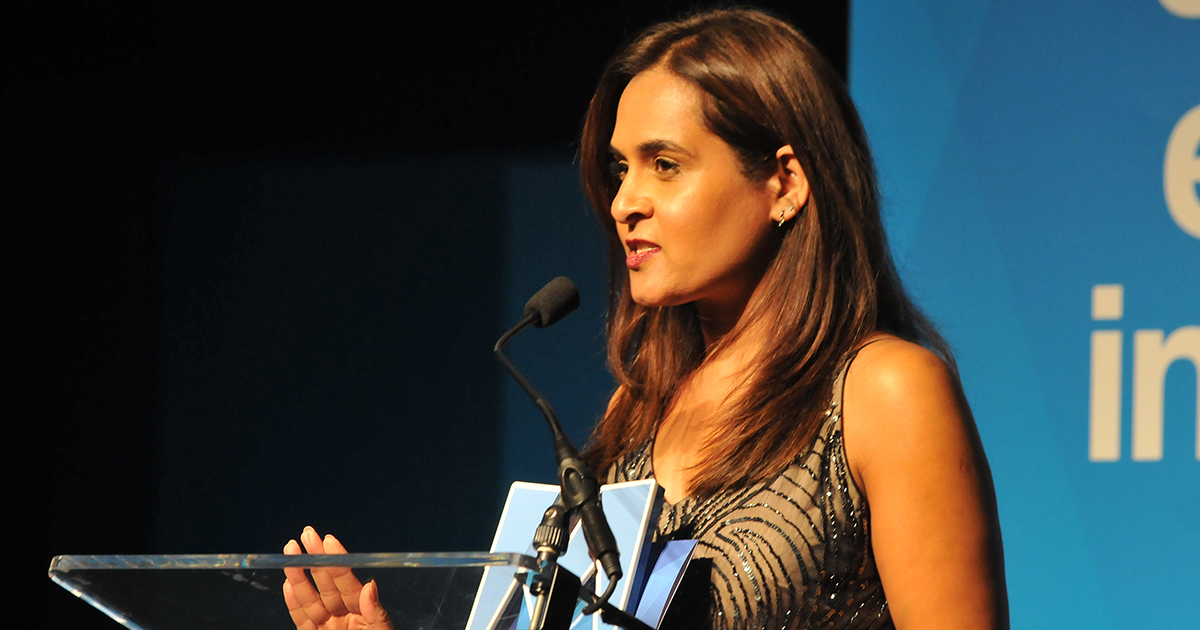 BBC Midlands reporter Satnam Rana was hopeful her campaign to create more awareness of breast cancer would help save lives
Satnam presented the TV Report of the Year accolade to Sky News reporter Ashish Joshi at the 2018 Asian Media Awards in Manchester.
Satnam was diagnosed with breast cancer in 2017 and has had a turbulent 12 months battling her illness.
She said, "When I was diagnosed with Breast Cancer in September 2017 my world turned upside down overnight.
"Apart from feeling tired (who isn't in the busy world of journalism), I had no indication that something was wrong until I did a regular self-check.
"I came across a small pea sized lump which was an invasive tumour and subsequent tests showed I had a second invasive cancer in the same breast. Luckily I had caught it early at Stage 1, Grade 2.
"It didn't take me long to decide that I was in a unique position to share my cancer journey and to help save lives.  Last year I ran a social media campaign #checkthemout."
She said the aim was to encourage women, especially younger women, to check their breasts and to see a GP if they notice a change.
"I also published a few TV reports, one relating to the British Asian community which can sometimes view cancer as a 'hush' subject.
"After discovering the lack of open conversations about self-checking and that South Asian woman often seek help when cancer is more advanced, I was compelled to continue documenting my journey.
"A year on and during Breast Cancer Awareness Month I published four social media films.
"The films highlight what it is like waiting for test results, the emotional impact of cancer, the physical recovery and the effects it has on family. Over 100,000 people have engaged with the films.
"I get messages every day from women with breast cancer thanking me for sharing the emotional and physical impact of breast cancer.
I have talked openly about my campaign on BBC Asian Network, BBC Local Radio, BBC TV and on social media."
Satnam is now back at work and back to reporting on Arts and Culture in the West Midlands region but I am continuing to spread awareness.
She added, "We are all story tellers in journalism and I have been working in the industry for 19 years. I never expected to be telling my own story but if it can help save one life then I am glad I did."
---
Winners and recipients of AMA special awards were announced at the Hilton Manchester Deansgate on Thursday 25 October.
Previous recipients of an Asian Media Award include Krishnan Guru-Murthy, Waris Hussein, Art Malik, Mehdi Hasan, Nina Wadia and Anita Rani.
The University of Salford are premier sponsors and partners to the event include ITV, MediaCom, M.E.N, Press Association Training, Primesight & The Palace Theatre & Opera House.
The official Charity Partner for 2018 is CLIC Sargent.
The event is also supported by Manchester Metropolitan University, Routes Into Languages, Namey, AMT Lawyers, USI Money, Hilton Manchester Deansgate, Supreme Dream Events, Payal Events & Cleartwo.