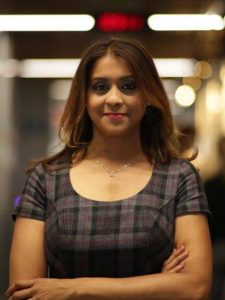 TRT World's Asia Correspondent
Shamim is TRT World's Asia Reporter. She has reported from the front line in battle against insurgents in Marawi City in the Philippines and most recently provided the network's sole coverage from deep inside the Rohingya refugee camps in Bangladesh. She has also reported from Turkey, Greece, Mongolia, the UK, Syria and Iraq. 
Shamim previously worked for Al Jazeera English, during which time she reported and field-produced from Bangladesh on numerous occasions, including during the January 2014 elections. She was also closely involved in Al Jazeera's coverage of the unrest in Ukraine and was in Crimea in March 2014, when her team covered the referendum and witnessed the region go into Russian control.
Shamim has also worked in various capacities for Sky News, the BBC and ITV News, and has written for The Daily Express, The Daily Mail, The Daily Telegraph, The Independent and The Huffington Post.
She is the recipient of a British-Bangladeshi outstanding achievement award and has a black belt in karate.