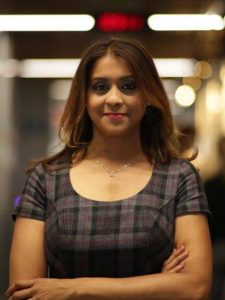 Journalist & Broadcaster
Shamim is an award-winning journalist and writer with more than 20 years' experience in international news. As the world's first British-Bangladeshi foreign correspondent for a 24-hour international English-language news channel, she has covered some of the biggest world events of our times, including the Syrian war from the front line, the Rohingya refugee crisis, the battle against ISIS in northern Iraq and, most recently, the Turkey/Syria earthquake and the Ukraine war. Her reporting has taken her all across the Middle East, Asia and Europe.
Shamim has made several documentaries, has interviewed Heads of State and senior government ministers and has co-authored two books on journalism.
Her writing has been published in a number of domestic and international platforms, including The Independent, The Huffington Post, Middle East Eye, Al Jazeera English Online, Hyphen and TRT World.
She is an experienced public speaker and is a senior fellow at the John Schofield Trust. She is also involved in mentoring projects for disadvantaged young people, focusing on diversity and inclusion.
Shamim is the recipient of a 2014 British-Bangladeshi outstanding achievement award, the winner of the 2023 British Muslim Awards in the media category, and a finalist in the 2023 Asian Achievers Awards, also in the media category.
She is a senior judge at the Asian Media Awards and is one of its founding members.