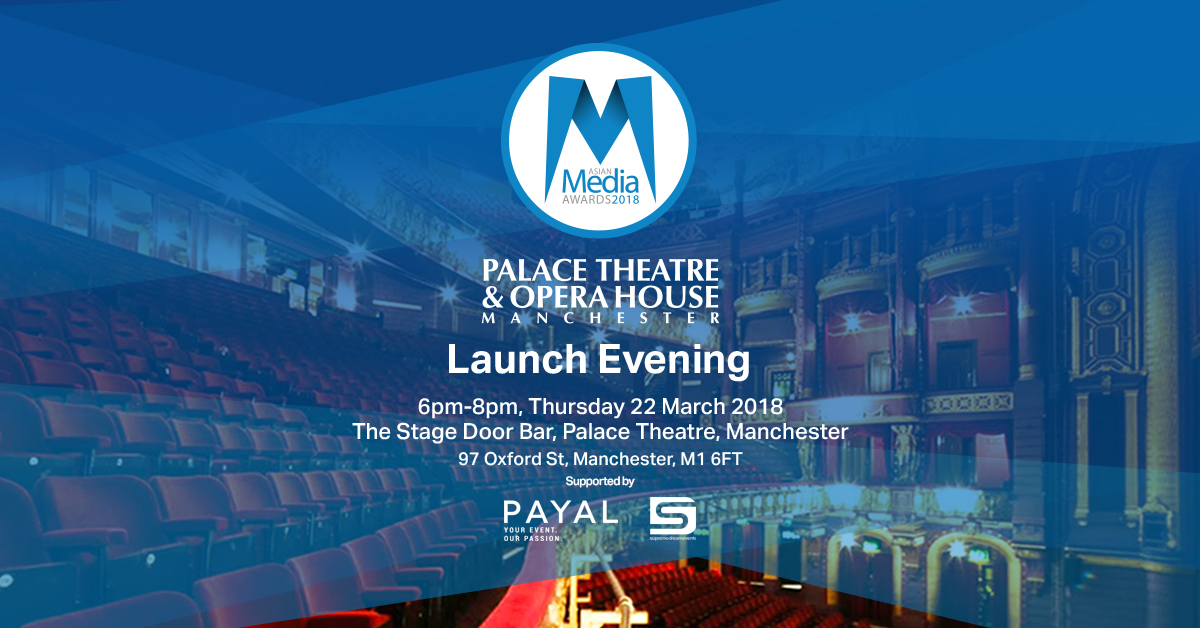 The Asian Media Awards will be hosting a launch for their 2018 awards at the majestic Palace Theatre, Manchester.
The annual event which takes place each year in March invites former finalists and partners to hear about plans for the 2018 ceremony.
This year we are delighted to be hosting the launch and networking event at the Palace Theatre on Thursday March 22.
The Asian Media Awards will take place on October 25 at the Hilton Manchester Deansgate. Before then a shortlist Announcement will be held in Central London in September.
The Palace Theatre on Oxford Road is one of the city's most defining buildings and hosts some of the popular and biggest musical productions of the year.
On March 21 the theatre welcomes the stunning Miss Saigon musical which plays at the venue until May 12th.
The AMA Launch and Networking evening takes place on Thursday March 22 from 6pm onwards.
The event is supported by Payal & Supreme Dream Events.
For further information e-mail umbreen@asianmediaawards.com