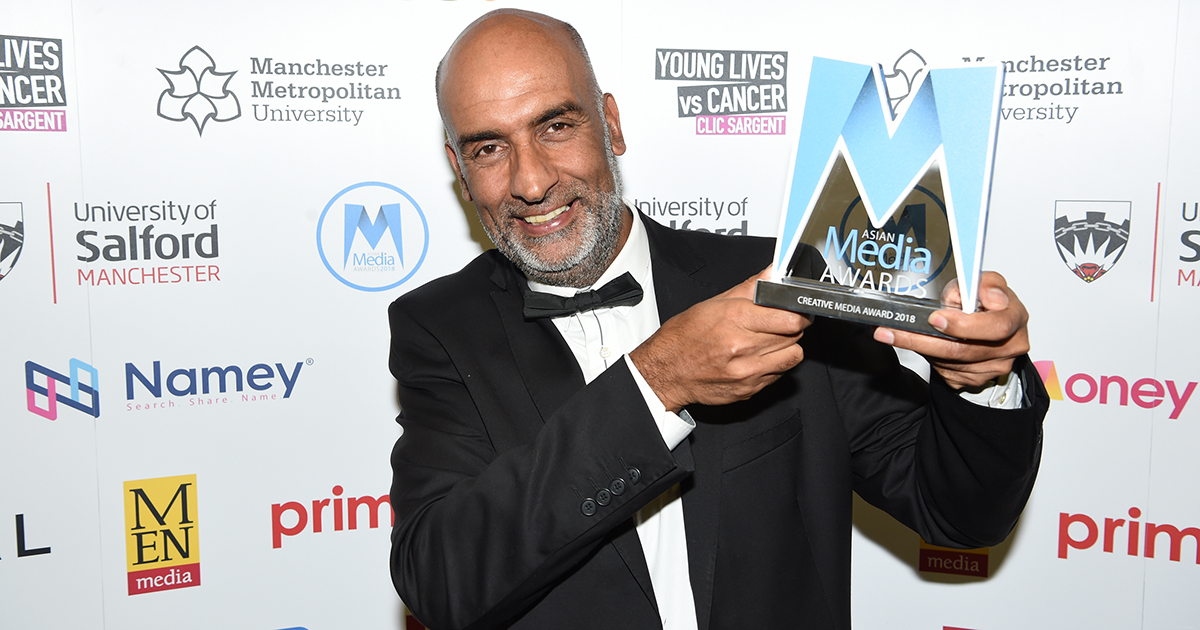 Penny Appeal's poignant campaign 'As British As' aiming to raise awareness of loneliness in the UK won the Creative Media Award at the 2018 Asian Media Awards.
The Asian Media Awards ceremony took place at the Manchester Hilton Deansgate (Thursday October 25) attracting journalists, broadcasters and media professionals from across the country.
The evening also saw BBC Breakfast's Naga Munchetty, East is East and Ackley Bridge creator Ayub Khan Din and Sky News Political Editor, Faisal Islam honoured.
BBC Radio 5 Live presenter Nihal was on hand to present the award to the charity's Chief Operating Officer, Hanif Malik, OBE.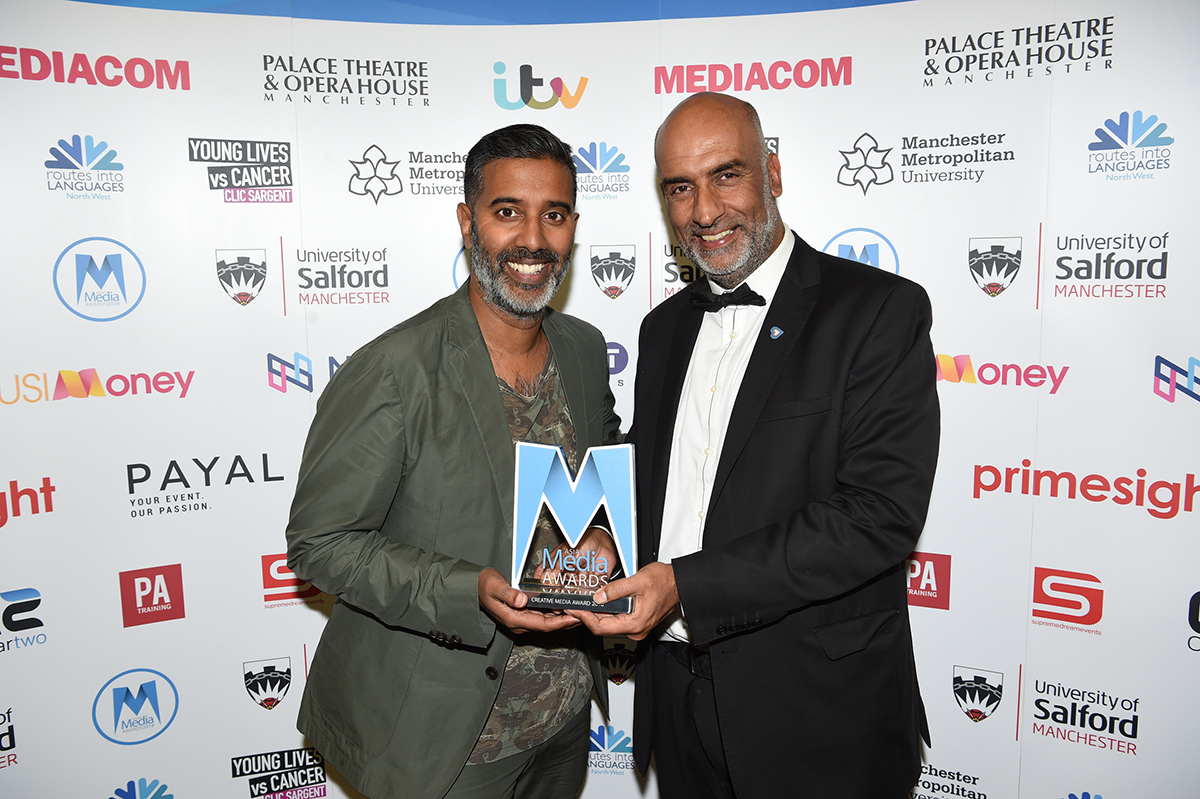 Accepting the award on stage Hanif said, "There was a serious underlying message to this campaign and it is in the strapline – 'As British As'.
"One of the things we are attempting to do at Penny Appeal is promote our work here in the UK."
He added, "It is clearly is about time we as Asians stopped apologising and attempting to be 'As British As' because we are as British as anybody else in this country.
"Our fathers and everyone else in this room has contributed to this country and that is what makes this country great. That's what makes the media great. And that's what makes the Media Awards great."
'Penny Appeal at Home' seeks to raise the profile of the important domestic work underway at the charity.
The campaign featured on terrestrial TV, the tube, bus and billboards across the country. Using the powerful visual of sharing a cup of tea, the advert explains that just as a cup of tea that comes from the East is regarded as quintessentially British, so too is the faith that inspires those at Penny Appeal.
The thirty-second television advert aired on ITV and Channel 5 and ran over Christmas.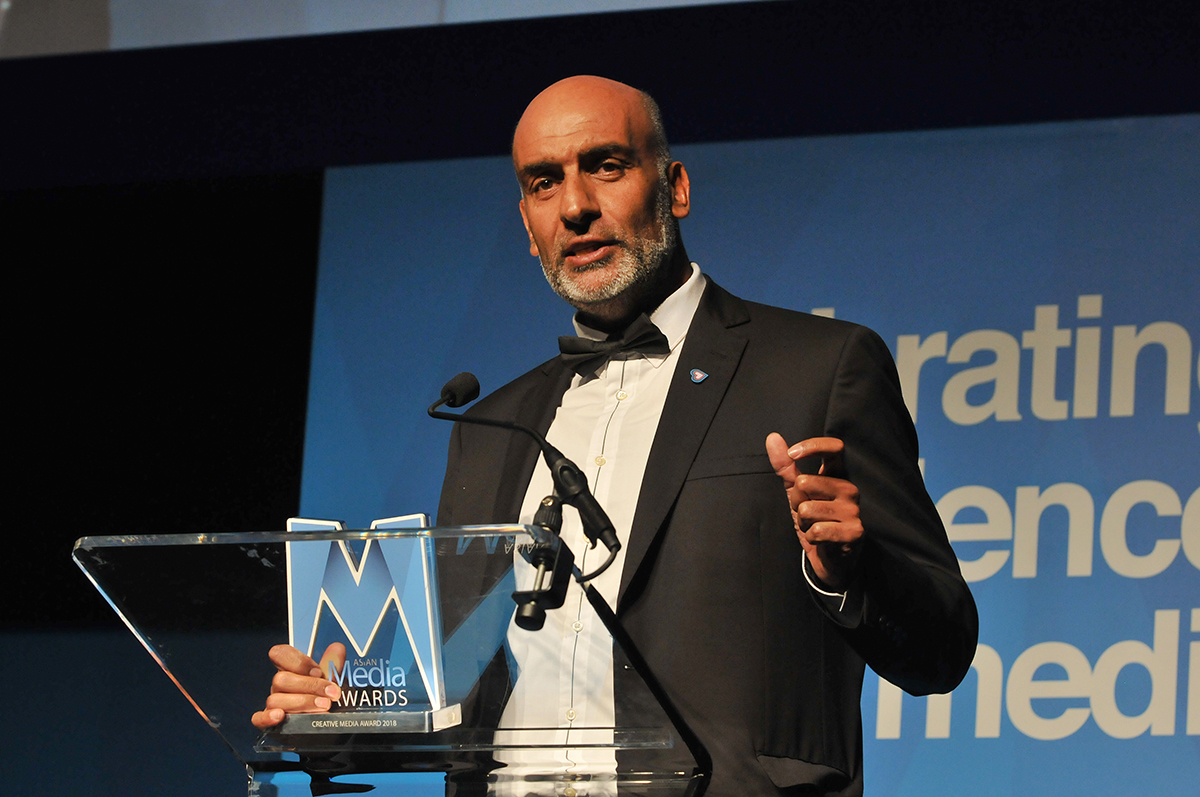 ---
Winners and recipients of AMA special awards were announced at the Hilton Manchester Deansgate on Thursday 25 October.
Previous recipients of an Asian Media Award include Krishnan Guru-Murthy, Waris Hussein, Art Malik, Mehdi Hasan, Nina Wadia and Anita Rani.
The University of Salford are premier sponsors and partners to the event include ITV, MediaCom, M.E.N, Press Association Training, Primesight & The Palace Theatre & Opera House.
The official Charity Partner for 2018 is CLIC Sargent.
The event is also supported by Manchester Metropolitan University, Routes Into Languages, Namey, AMT Lawyers, USI Money, Hilton Manchester Deansgate, Supreme Dream Events, Payal Events & Cleartwo.