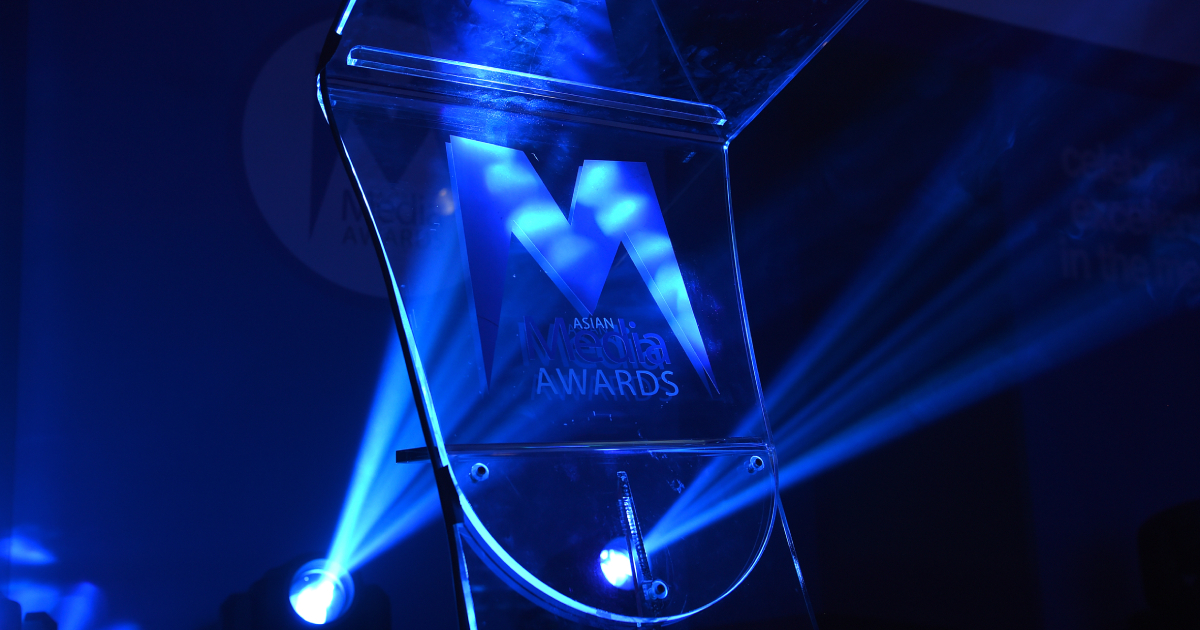 JOURNALISM:
Journalist of the Year
Assed Baig – Correspondent, Al Jazeera English
Meehika Barua – Freelance Journalist & Writer
Sabah Choudhry – Reporter, Sky News
Rohit Kachroo – Global Security Editor, ITN ITV News
Shehab Khan – Political Reporter, ITN ITV News
Nabihah Parkar – Video Journalist, ViceWorld News
Inzamam Rashid – Correspondent, Sky News
Darshna Soni – Home Affairs Correspondent, Channel 4 News
Best Investigation
Racism In Cricket
George Dobell for ESPN Cricinfo
Anni: The Honeymoon Murder
Shekhar Bhatia for Dragon Fly TV & Discovery+
Detainees Held Without Trial In Kashmir Accuse Police of Widespread Abuse
Joe Wallen & Samaan Lateef for The Telegraph
East & South Asian Hate Crime Rises By 50% Since Pandemic
Senior Producer: Roohi Hasan; Senior Reporter: Paul Davies; Digital Producer: Ann Yip; Camera: Kevin O'Mahoney for ITN ITV News
The Trojan Horse Affair
Hamza Syed & Brian Reed for The Serial & New York Times
Turkey Teeth: Bargain Smiles or Big Mistake?
Produced by Ashni Lakhani & Rob Brown; Executive Producer: Kim Rowell; Presented by Dr Trishala Lakhani for BBC News
Regional Journalist of the Year
Lillie Almond – Broadcast Journalist, Heart News East & LBC News
Pritti Mistry – Journalist, BBC Humberside and Yorkshire
Tasnim Nazeer – Journalist & Presenter, STV News
Sabbiyah Pervez – Communities Reporter, BBC Look North
Davinia Ramos – Digital Reporter, BBC North West Tonight
Gurdip Thandi – Local Democracy Reporter, Birmingham Mail/Birmingham Live
Outstanding Young Journalist
Kimi Chaddah – Freelance Journalist
Baldeep Chahal – Broadcast Journalist, BBC Asian Network
Alyshea Chand – Digital News Producer, ITN Productions
Isaan Khan – Sports Reporter, Daily Mail
Saywah Mahmood – Data Journalist, Global Data PLC/New Statesman Media Group
Amrit Singh Mann – Broadcast Journalist, Sky News
Raheem Rashid – Reporter, ITV News Central
Aisha Zahid – News Reporter, Sky News
Sports Journalist of the Year
Mo Mooncey – NBA Analyst, Reporter & Presenter, Sky Sports
Aatif Nawaz – Commentator & Presenter, BBC Sport & BBC Test Match Special
Aaron Paul – Reporter, Commentator & Presenter, BBC Radio 5 Live Sport, BBC London Sport & ITV Football
Sanny Rudravajhala – Journalist & Presenter, BBC Sport
Nikesh Rughani – Commentator & Reporter, BBC Sport
Kal Sajad – Broadcast Journalist, BBC Sport
Dev Trehan – Reporter & Presenter, Sky Sports
Report of the Year
50 and Out
Reported by Gaggan Sabherwal; Camera & Edited by David Murphy for BBC World Service
Grenfell Tower Fire: Counselling Demand Surges Five Years On From Tragedy
Reported by Ria Chatterjee & Produced by Roohi Hasan for ITN ITV News
Helping Children In Crisis
Andrew Misra for ITV Border
My Space
Navtej Johal for BBC East Midlands Today
Welsh Ambulance: Paramedics Say Job Is Soul Destroying
Charanpreet Khaira for BBC Wales
Uganda at 50
Rajiv Popat for ITV News Central
Why Ex-Offenders Are Going Straight Back To Dangerous Class A Drugs
Inzamam Rashid & Mickey Carroll for Sky News
RADIO:
Radio Presenter of the Year
Ankur Desai
Vallisa Chauhan
Nikita Kanda
Hawa Kassam
Neev Spencer
Yasser
Best Radio Show
Beyond Bollywood
BBC Asian Network
Bobby Friction
BBC Asian Network
The Everyday Hustle
BBC Asian Network
Kash Kumar's 6-2-8 Show
Sabras Radio
Noreen Khan
BBC Asian Network
Mango Masala
Pie Radio
Shabnam Sahi On Sunrise Radio
Sunrise Radio
Sunny & Shay
BBC Radio London
Radio Station of the Year
BBC Asian Network
Lyca Radio
Sunrise Radio
Sabras Radio
TV:
Best TV Character
Aabay Ali as Charley Bates in Dodger
Hannah Khalique-Brown as Saara Parvin in The Undeclared War
Jimmi Harkishin as Dev Alahan in Coronation Street
Paige Sandhu as Meena Jutla in Emmerdale
Balvinder Sopal as Suki Panesar in Eastenders
Parth Thakerar as JJ in Brassic
Best Programme / Show
Back In Time for Birmingham
Wall to Wall Productions for BBC 2
Bend It Like Beckham – 20 Years On
BBC Sport News Commissioning for the BBC
My Hometown: Jassa Ahluwalia: Am I English?
BBC England Commissioning for BBC One Series We Are England
Tan France: Beauty and the Bleach
Cardiff Productions for BBC Two
The Birth of Punjabi Garage
Yung Singh & Ministry of Sound
TV Channel of the Year
ARY Digital
Colors UK
Sony Entertainment Television
Utsav Plus
PRINT & ONLINE:
Best Publication / Website
Asian Standard
BizAsia Live
DesiBlitz
FemAsia Magazine
Best Podcast
A Millennial Mind
Shivani Pau
Around the Wicket – Yorkshire's Asian Cricket
Nasser Hanif for BBC Yorkshire & BBC Sounds
Brown Girl Like Me
Jaspreet Kaur for BBC Radio 4 & BBC Sounds
Coffee & Chromosomes
Nisha & Hamel Soni on Behalf of 'Wouldn't Change A Thing'
Friday Night Counter Attack
Hamz, Saf, Arif, Vish, Sal & Roheel
The Nila Extract
Nila Varman
Where You From?
Lillie Almond for LBC & Global Player
MARKETING & PR:
Creative Media Award
Brummie Muslims
Birmingham Mail/Birmingham Live
#BeVisible: See the Ability, Not the Difference
Ethnic Reach for Vatika UK

Find Malik A Wife
Muzz
South Asian Heritage Month
Binita Kane & Jasvir Singh
Media Agency of the Year
Curzon PR
Ethnic Reach
Mediareach
LIVE PRODUCTIONS:
Best Stage Production
10 Nights
Graeae Theatre Company, Tamasha Theatre Company & Bush Theatre
Written by Shahid Iqbal Khan; Directed by Kash Arshad; Movement Director: Jennifer Kay; Designer: Khadija Raza; Dramaturg: Oladipo Agboluaje; AV Design: Reuben Cook; Lighting Design by Sara Burns; Casting by Sarah Hughes; Sound Design: Sarah Sayeed; Featuring: Safyan Iqbal & Zaqi Ismail
Abigail's Party
Watford Palace Theatre In Association with Rifco Theatre Company
Directed by Pravesh Kumar; Designed by Rebecca Brower

Chasing Hares
Young Vic & Theatre Uncut
Written by Sonali Bhattacharya; Directed by Milli Bhatia
Eng-Er-Land
WoLab
Written & Performed by Hannah Kumari; Directed by Rikki Beadle-Blair; Produced by Alistair Wilkinson; Choreography by Nadia Sohawon; Sound Design by Tingying Dong; Dramaturgy by Milli Bhatia; PR by Diana Whitehead; Photography by Ali Wright; Graphic Design by India Martin
Favour
Bush Theatre & Clean Break
Written by Ambreen Razia; Dramaturg: Deirdre O'Halloran; Company Stage Manager: Gemma Scott & Kala Simpson; Vocal Coach: Gurkiran Kaur; Assistant Stage Manager: Hester Blindell; Design Mentor: Kat Heath; Set & Costumer Deisgner: Liz Whitbread; Education Workshop Facilitator: Maryam Shaharuddin; Production Electrician; Ola Przytula; Co-Directors: Róisín McBrinn & Sophie Dillon Moniram; Costume Supervisor: Sabia Smith; Lighting Designer: Sally Ferguson; Movement Director: Sarita Piotrowski; Composer & Sound Designer: Sonum Batra; Production Manager: Tabitha Piggott; Casting: Vicky Richardson; Featuring: Ashna Rabheru, Avita Jay, Rina Fatania & Renu Brindle
Love N Stuff
Oldham Coliseum Theatre
By Tanika Gupta; Directed by Gitika Buttoo; Designed by Hannah Sibai; Movement Direction by Grace Goulding; Lighting Design by Jason Taylor; Sound Design by Sarah Sayeed & Adam McCready; Featuring Komal Amin & Maanuv Thiara
Mrs Kapoor's Daughter's Wedding Rebooted
AK Productions
Directed, Written and Produced by Archana Kumar; Co-produced by Hiten Kumar; Choreographed by Archana Kumar, Anjali Janani and Rupal Thakrar. Featuring: Parle Patel, Darshan Varsani, Shahid Abbas Khan, Drupti Vaja, Rhythm n Bass, Bhavna Patel & RajKumar Patel

Peaceophobia
Common Wealth, Fuel, Speakers Corner & Bradford Modified Club
Written by Zia Ahmed with Mohammad Ali Yunis, Casper Ahmed & Sohail Hussain; Directed by Evie Manning, Iram Rehman, Sajidah Shabir, Rosema Nawaz, Mariyah Kayat, Madeyah Khan & Maleehah Hussain; Designed by Rosie Elnile; Sound Designer & Composer: Wojciech Rusin; Lighting Design by Andy Purves; Associate Designer & Inflatables Creator: Rachel Schofield Owen, Soft Tissue Studio; Choreography Support by Lloyd Thompson & Himani Bhardwaj; Voice Actors: Merch Husey , Liz Simmons & James Lewis; Production Manager: Rachel Bowen; Graphic Designer: Robert Scargill; Videographer & Video Editor: Jack King; Featuring: Mohammad Ali Yunis, Casper Ahmed & Sohail Hussain
Best Live Event

Jambo Cinema
London Indian Film Festival
London Muslim Shopping Festival
Through the Lens of Masterji
Uganda 50
SPECIAL AWARDS:
Best Video Channel
Winner to be announced at the AMA ceremony
AMA Best Newcomer
Winner to be announced at the AMA ceremony
The Sophiya Haque Services to British Television, Film & Theatre Award
Winner to be announced at the AMA ceremony
Media Personality of the Year
Winner to be announced at the AMA ceremony
Outstanding Contribution to Media Award
Winner to be announced at the AMA ceremony
---
This year's Asian Media Awards return to the Hilton Manchester Deansgate on Friday October 28.
Previous recipients of an Asian Media Award include Krishnan Guru-Murthy, Waris Hussein, Art Malik, Mehdi Hasan, Nina Wadia, Anita Rani, Shobna Gulati, Faisal Islam & Adil Ray.
The University of Salford are Premier Partners to the Asian Media Awards.
Partners to the awards include ITV, MediaCom, Reach PLC, Manchester Evening News & TheBusinessDesk.com.
The awards are also supported by Manchester Metropolitan University, AMT Lawyers, DKR Accountants, 6G Internet, Hilton Manchester Deansgate, Fritz Av, Payal Events & Cleartwo.