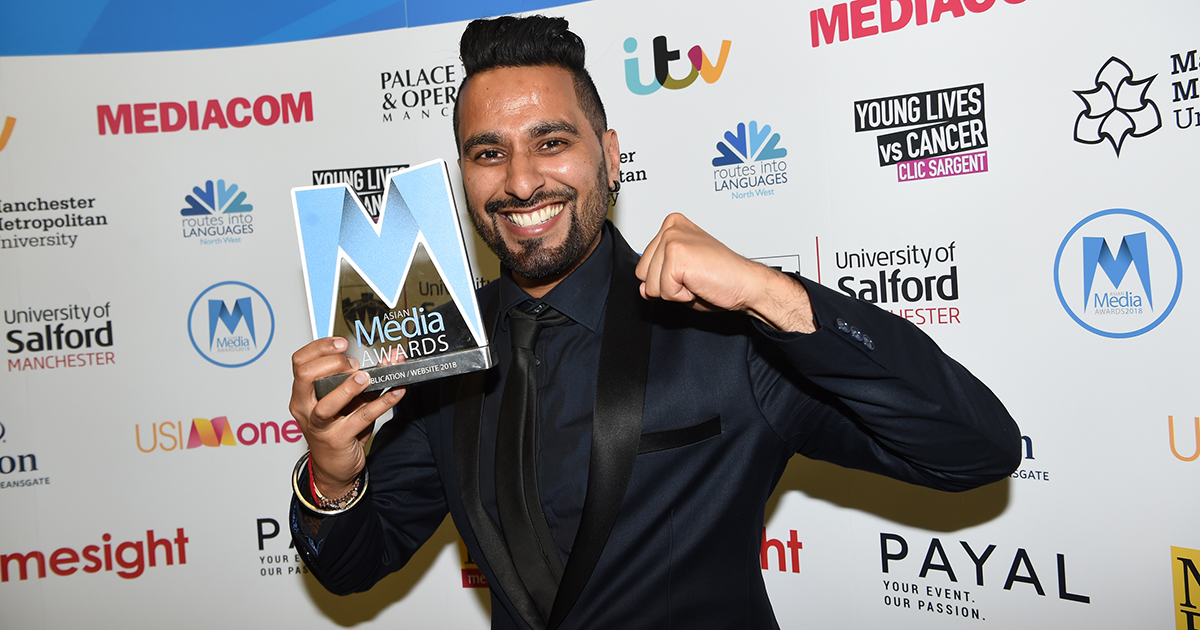 BizAsiaLive won the Cleartwo Best Publication / Website honour at the 2018 Asian Media Awards.
The Asian Media Awards ceremony took place at the Manchester Hilton Deansgate (Thursday October 25) attracting journalists, broadcasters and media professionals from across the country.
The evening also saw BBC Breakfast's Naga Munchetty, East is East and Ackley Bridge creator Ayub Khan Din and Sky News Political Editor, Faisal Islam honoured.
The award was presented by Satnam Singh of Cleartwo.
This was the first year the Publication and Website category were amalgamated.
BizAsiaLive has fast established itself as a reliable media and entertainment website, making it one of the most visited websites of its type.
Launched in 2001 by twin brothers Lakh and Raj Baddhan, BizAsia remains a popular source for Asian news, information, opinions and entertainment news. BizAsia continues to grow, with content from around the world appealing to a wide audience globally.
BizAsia has a global audience with the core from the UK, India, United States and Pakistan.
BizAsia often provides readers with exclusive live updates from events in real-time, when events are taking place in the UK.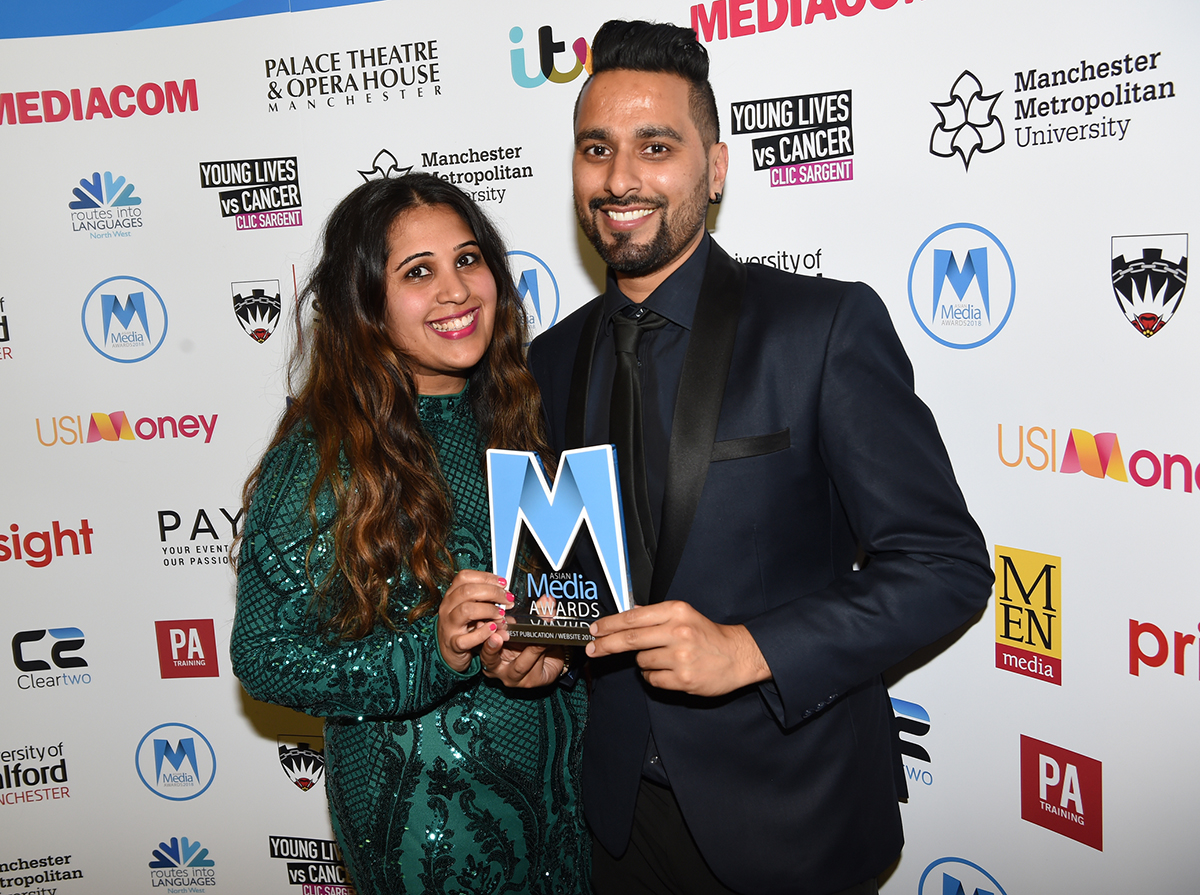 ---
Winners and recipients of AMA special awards were announced at the Hilton Manchester Deansgate on Thursday 25 October.
Previous recipients of an Asian Media Award include Krishnan Guru-Murthy, Waris Hussein, Art Malik, Mehdi Hasan, Nina Wadia and Anita Rani.
The University of Salford are premier sponsors and partners to the event include ITV, MediaCom, M.E.N, Press Association Training, Primesight & The Palace Theatre & Opera House.
The official Charity Partner for 2018 is CLIC Sargent.
The event is also supported by Manchester Metropolitan University, Routes Into Languages, Namey, AMT Lawyers, USI Money, Hilton Manchester Deansgate, Supreme Dream Events, Payal Events & Cleartwo.