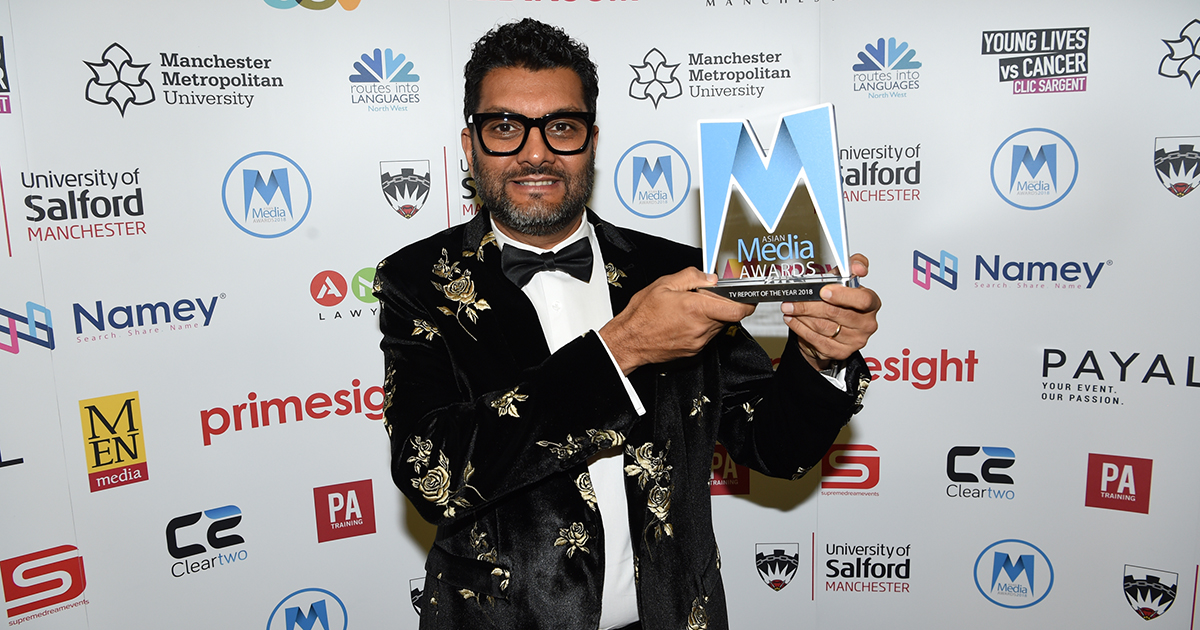 Ashish Joshi's report on the plight of Rohingya child victims was named TV Report of the Year at the 2018 Asian Media Awards.
The 2018 TV Report of the Year category featured a range of investigations with subject matters ranging from the Grenfell Tower tragedy to child exploitation victims.
'Child Victims Rohingya' for Sky News was part of a wider investigation on how children were being trafficked and raped during the ongoing Rohingya massacre.
Ashish was presented his award by BBC Midlands reporter Satnam Rana. Satnam was diagnosed with breast cancer in 2017 and through the turbulent moments and hospital appointments she raises awareness of the illness.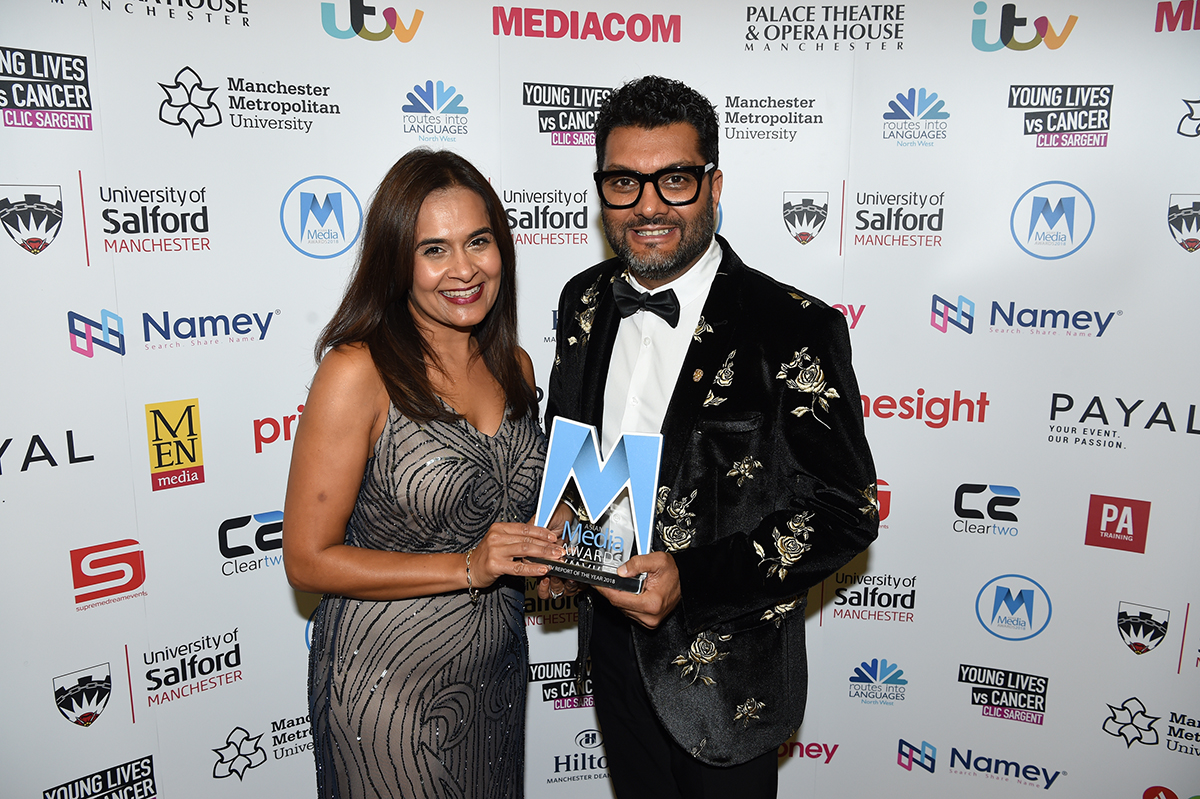 Accepting the award Ashish said, "This is a very important report for me which I personally invested in because I felt there was a very important story to tell after the cameras went away – after the initial exodus of Rohingya Muslims from the Myanmar border towards Bangladesh – the stories of mass rape, killings and slaughter.
"I met a young girl called Zora. She saw her parents die at the hands of soldiers from Burma. She had a little brother who she was separated from.
"Just after I met Zora I met a sex trafficker who told me girls like Zora were 'easy prey.' I felt I had to do something before I came back. I have heard from sponsors now that she is protected and we are doing our best to look after her.
"What I would also like to say is, there are lots of people who go towards making these reports. I would like to thank my incredible cameraman Pete Milnes. I would to thank our producers and editors. The fixers and translators and the drivers in the field who risked their lives and their jobs working for people like me who parachute into areas and leave.
"I would really like to thank my family who put up with me being away for so long."
Sky News was one of the first international broadcasters to reach the border between Myanmar and Bangladesh to report on the plight of the Rohingya.
Ashish and his team were there to witness the unfolding horror as tens of thousands of desperate refugees struggled to make their way to safety.
Many survivors had lost children on the way to starvation, disease and fatal injuries inflicted by Burmese soldiers.
This report, which is at times difficult viewing, hears of the brave testimony of children suffering at the heart of the crisis.
---
Winners and recipients of AMA special awards were announced at the Hilton Manchester Deansgate on Thursday 25 October.
Previous recipients of an Asian Media Award include Krishnan Guru-Murthy, Waris Hussein, Art Malik, Mehdi Hasan, Nina Wadia and Anita Rani.
The University of Salford are premier sponsors and partners to the event include ITV, MediaCom, M.E.N, Press Association Training, Primesight & The Palace Theatre & Opera House.
The official Charity Partner for 2018 is CLIC Sargent.
The event is also supported by Manchester Metropolitan University, Routes Into Languages, Namey, AMT Lawyers, USI Money, Hilton Manchester Deansgate, Supreme Dream Events, Payal Events & Cleartwo.