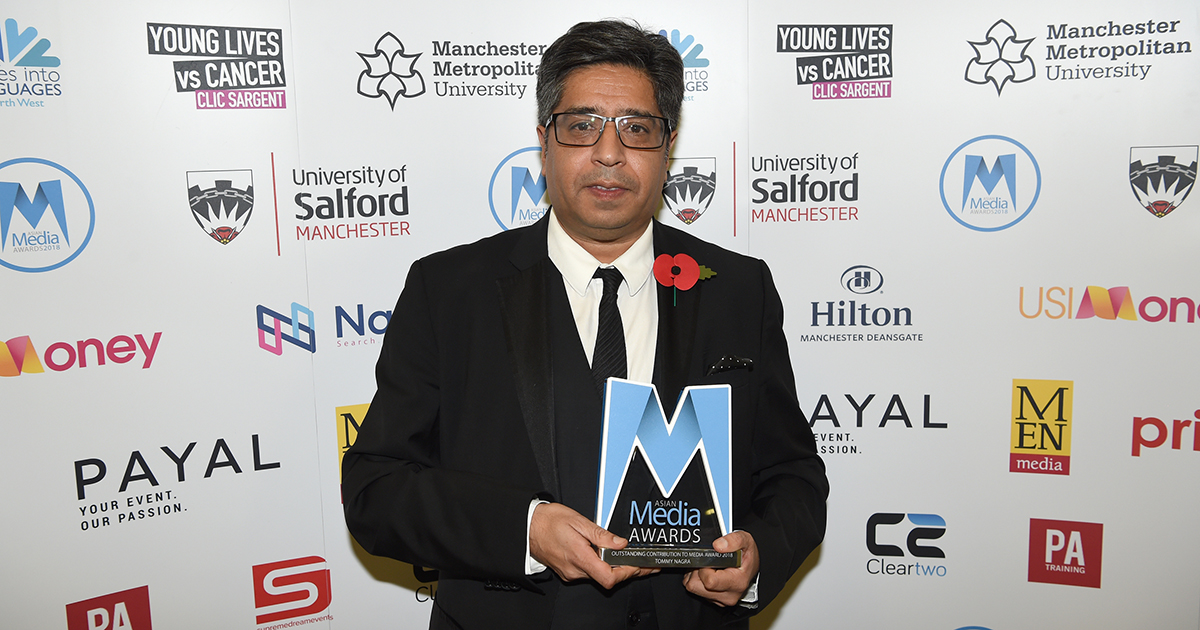 Tommy Nagra, whose wide-ranging career has helped to shape and promote British Asian talent both on and off screen was honoured at the Asian Media Awards.
Nagra was presented the Outstanding Contribution to Media Award at the ceremony at the Manchester Hilton Deansgate (Thursday October 25) in front of journalists and media professionals from across the country.
This year marks 25 years of Tommy's work in the Media where he has built a body of work showcasing British Asian issues, talent and stories through award winning documentaries, current affairs, lifestyle and entertainment shows.
His significant contribution to the broadcasting sector has had an impact not just on screen but off screen where he is responsible for giving first breaks, nurturing, mentoring and coaching a myriad of runners, researchers, producers, directors and Executive Producers to build careers in the Media.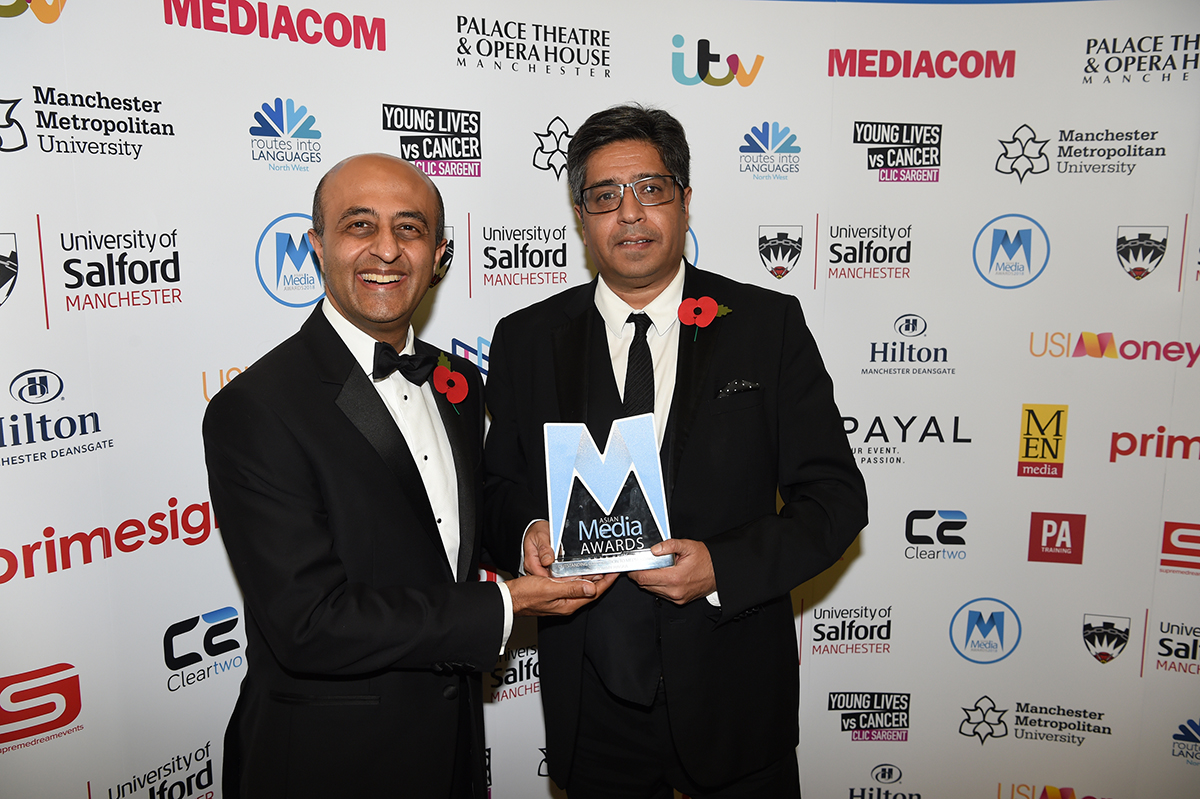 On screen he is credited with giving TV breaks to a host of British Asian talent including Sanjeev Bhaskar, Anita Rani, Adil Ray, Nihal, Rajesh Mirchandani, Russell Peters, Tommy Sandhu and countless others over the years
Tommy said, "I'm deeply humbled to receive this award. I still pinch myself when I think of all the brilliantly talented people I've had the fortune to work with both on and off screen. I'm delighted to accept the honour and want to thank every single person I've met on the journey.
"I also want to say that there's plenty still left in the tank – I joined this industry because I felt that I could make a genuine difference to the people and stories they heard. I feel blessed that in my new role at Children In Need, I have re-ignited that very same purpose, but in a new arena. Thank you for this accolade".
He began his TV career in 1993 as a researcher in the MultiCultural Programmes Department where he produced TV programmes including Network East, Bollywood or Bust, East, Mega Mela, Cafe 21, Surfin' Asia, The Vibe and All Black.
He went on to produce and direct his own documentaries shining a spotlight on British Asian stories that weren't being told in the mainstream.
After being earmarked as a future leader within the BBC Tommy was seconded to work as a Channel Development Executive for BBC Two where he worked under the Controller Jane Root in 2002 – a highly successful year for the channel where they launched programmes including The Office, The Kumars at No 42 and a revamped Top Gear.
He also led the development of a season of programmes around the Bangladeshi, and Pakistani communities and a series of documentaries exploring the British Raj and Partition for the 50th anniversary of the Independence of India and birth of Pakistan as head of the pioneering Asian Programmes Unit
Tommy left the BBC in 2005 to join the Independent Sector as Head of Specialist Factual at Maverick Television and continued to Executive Produce documentaries reflecting multicultural Britain for Channel 4
In 2009 he returned to the BBC  in 2009 as Head of Television for the BBC Religion & Ethics Department based in Manchester where he oversaw a raft of award winning documentaries covering the UK's faith communities.
He returned to his native Birmingham in 2013 to head up the base in the Midlands and lead its creative renewal.  In 2015 he become the Head of Channel Development and Partnerships for BBC Children's at MediaCity UK and was part of the core team that delivered the Big Digital Plan for Children.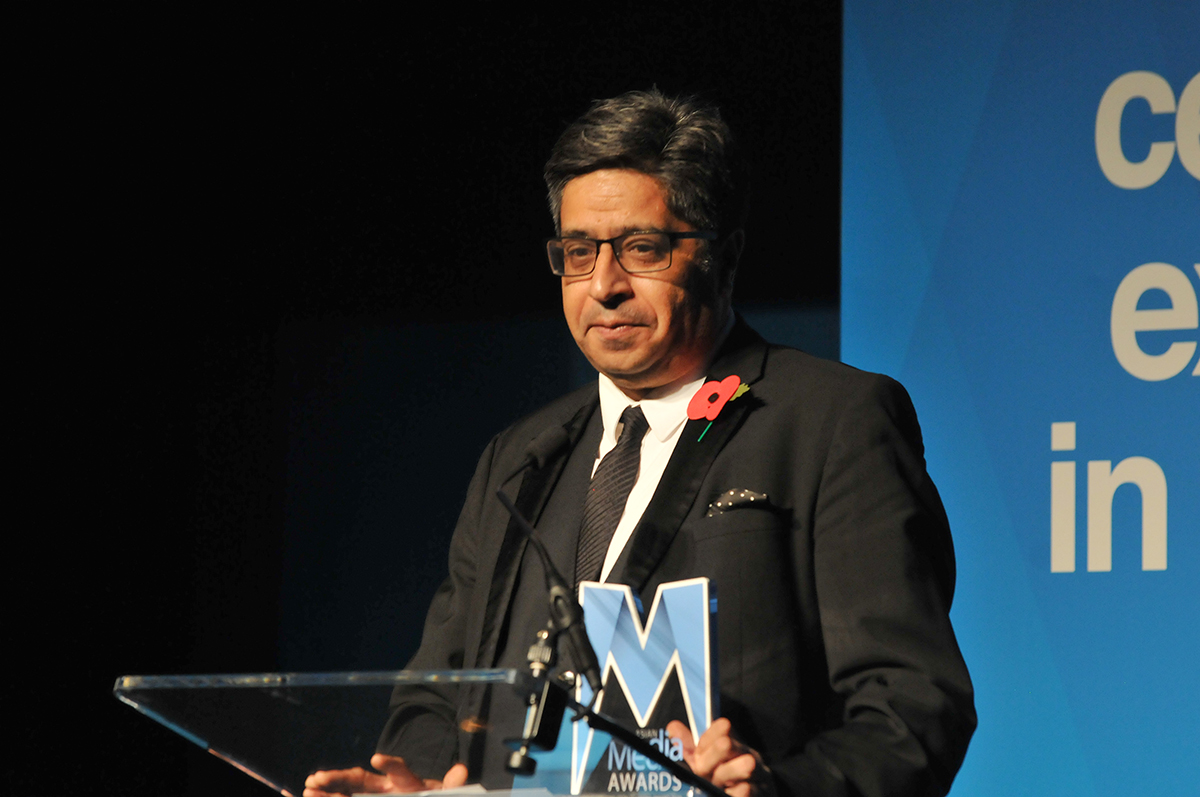 Tommy secured a coveted Clore Fellowship in 2017, awarded to outstanding leaders and changemakers in the arts and creative industries and spent time in the US. He was seconded to work  in the Mayor of London's office where he developed a Young Peoples Leadership programme as part of the London Borough of Culture Initiative to be launched in 2019. He also worked alongside James Purnell, the BBC's Director of Radio & Education , leading a project on culture change within a division employing 1800 staff
In June 2018 Tommy took on a new role as Director of Content for BBC Children in Need where he heads up all Television, Radio and Digital content, working with the BBC's biggest programme brands to raise money for disadvantaged children and young people across the UK.
---
Winners and recipients of AMA special awards were announced at the Hilton Manchester Deansgate on Thursday 25 October.
Previous recipients of an Asian Media Award include Krishnan Guru-Murthy, Waris Hussein, Art Malik, Mehdi Hasan, Nina Wadia and Anita Rani.
The University of Salford are premier sponsors and partners to the event include ITV, MediaCom, M.E.N, Press Association Training, Primesight & The Palace Theatre & Opera House.
The official Charity Partner for 2018 is CLIC Sargent.
The event is also supported by Manchester Metropolitan University, Routes Into Languages, Namey, AMT Lawyers, USI Money, Hilton Manchester Deansgate, Supreme Dream Events, Payal Events & Cleartwo.