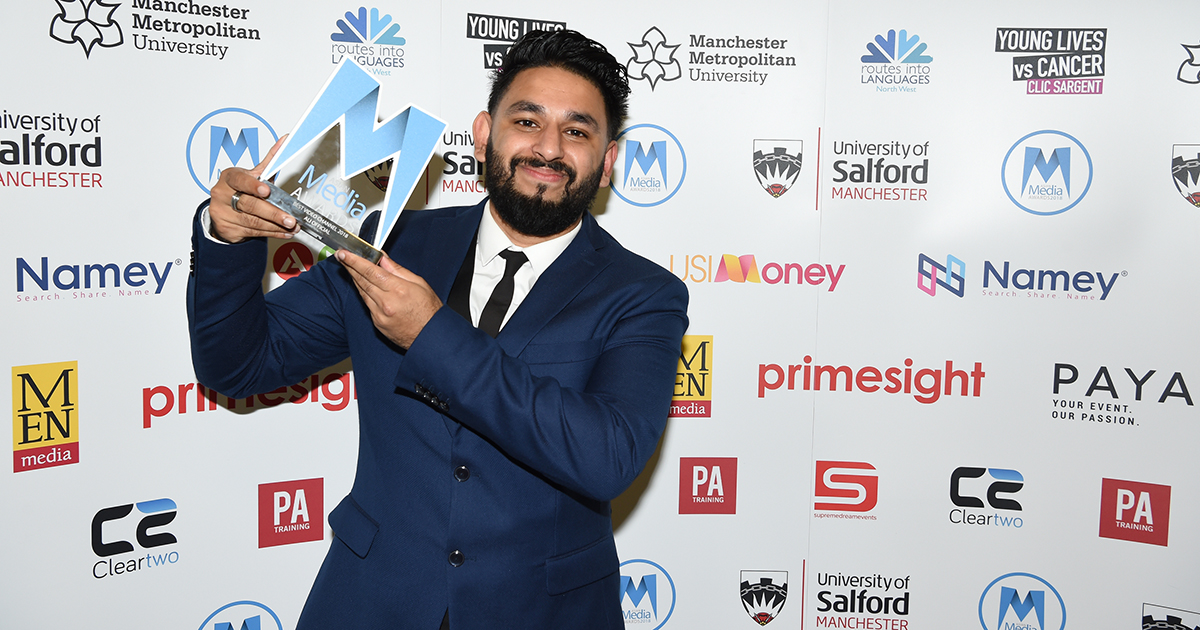 Ali Official picked-up the Best Video Channel Award at the 2018 Asian Media Awards..
Ali is a stand-up comedian and content creator specialising in short form content online.
He has digitally garnered over 100M views across his Instagram and Facebook page on the user handle @AliOfficialUK.
He was presented the award by AMA Judge and ITN producer Roohi Hasan.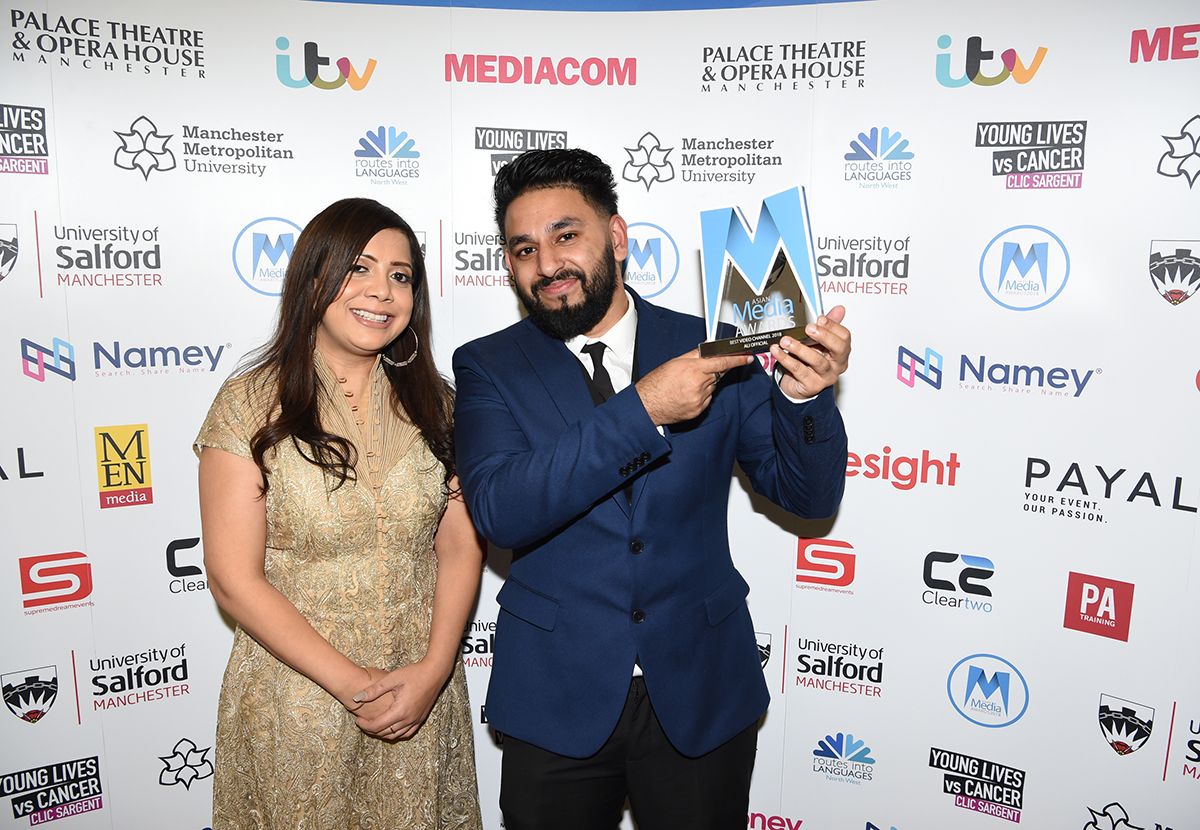 Speaking on stage Ali said, "I believe incredibly privileged and honoured to be on the receiving end of this.
"I would like to thank my friends and family and my supporters for showing me nothing but love."
He added, "I would like to dedicate this award to anyone who has a goal – whether it is to pass an exam, to get a job or get into media. Keep grinding keep hustling. There is a beauty in that struggle and sometimes you get find the best part of yourself in that struggle."
Often called the "king of relatable content" his comedic videos are spot on with observational accuracy and situational humour.
Ali has performed on two national UK tours and a USA tour, the latter including a performance at the esteemed Yale University.
Born and brought up in Devon, Ali said being a minority inspired him to become an access point to his friends and he would explain his faith and culture to them to make sure his friends didn't use negative headlines to characterise people who look like him.
This led to him creating video content and he uploaded his very first video onto YouTube in 2009.
He said, "I made comedic videos that found the connective tissue between different cultures. I found my creative voice and formula. I love having a digital platform where I can express my ideas. Comedy is a great vehicle to express, inform and influence."
After graduating and working full time, Ali continued to make videos.
In 2015 Ali made the transitional switch of becoming a full-time content creator and comedian saying these have been some of the best years of his life.
Ali acknowledges that without the support of his parents, he would not have been able to pursue his passion.
"My parents were involved in my decision and naturally they were apprehensive as this is new territory and doesn't constitute a conventional career path.
"They were so supportive of my choice and they are so incredibly proud of me. Without that, I wouldn't be where I am today."
Ali, who singlehandedly scripts, acts and films his content said his audience has widened over the years.
"Initially, only Asians watched my videos. Then those Asians shared my video to non-Asians and it created a domino effect. Now, it's super intriguing for me to see people from all ethnicities and faiths enjoying and connecting with the same piece of content I put out.
"Representation is everything. For me, digital platforms have definitely opened up new doors, allowing for more diverse stories to be told that wouldn't have been possible otherwise."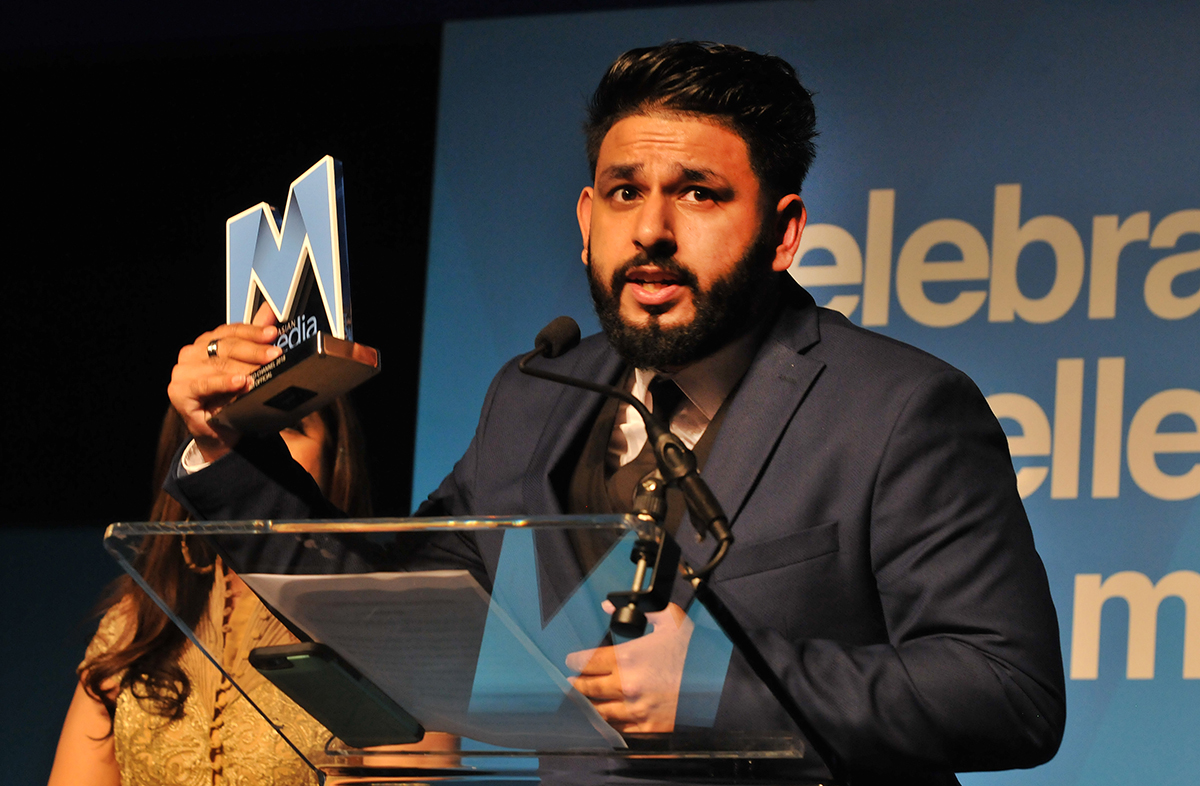 ---
Winners and recipients of AMA special awards were announced at the Hilton Manchester Deansgate on Thursday 25 October.
Previous recipients of an Asian Media Award include Krishnan Guru-Murthy, Waris Hussein, Art Malik, Mehdi Hasan, Nina Wadia and Anita Rani.
The University of Salford are premier sponsors and partners to the event include ITV, MediaCom, M.E.N, Press Association Training, Primesight & The Palace Theatre & Opera House.
The official Charity Partner for 2018 is CLIC Sargent.
The event is also supported by Manchester Metropolitan University, Routes Into Languages, Namey, AMT Lawyers, USI Money, Hilton Manchester Deansgate, Supreme Dream Events, Payal Events & Cleartwo.