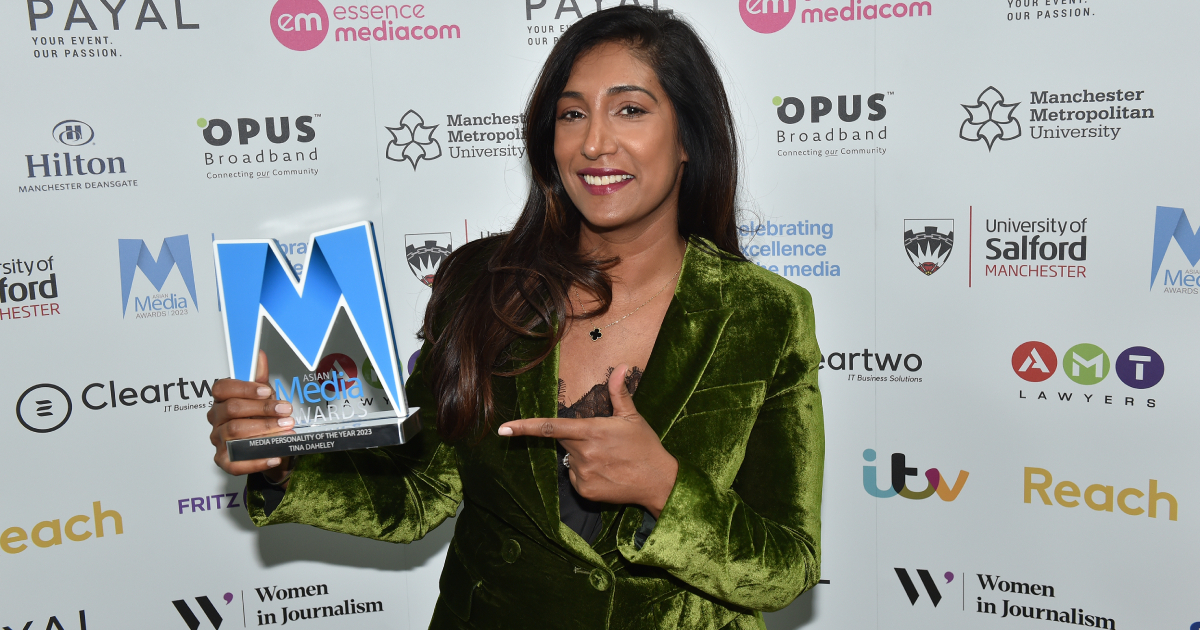 Journalists, broadcasters and creative professionals from across the UK were honoured at this year's Asian Media Awards.
The stars of radio, TV and broadcasting gathered at the 11th AMA ceremony at the Hilton Manchester Deansgate on Friday (27 October).
The awards, which are supported by the University of Salford, celebrated winners in a range of categories in journalism, stage, online and creative media and were hosted by Magic FM's Neev Spencer.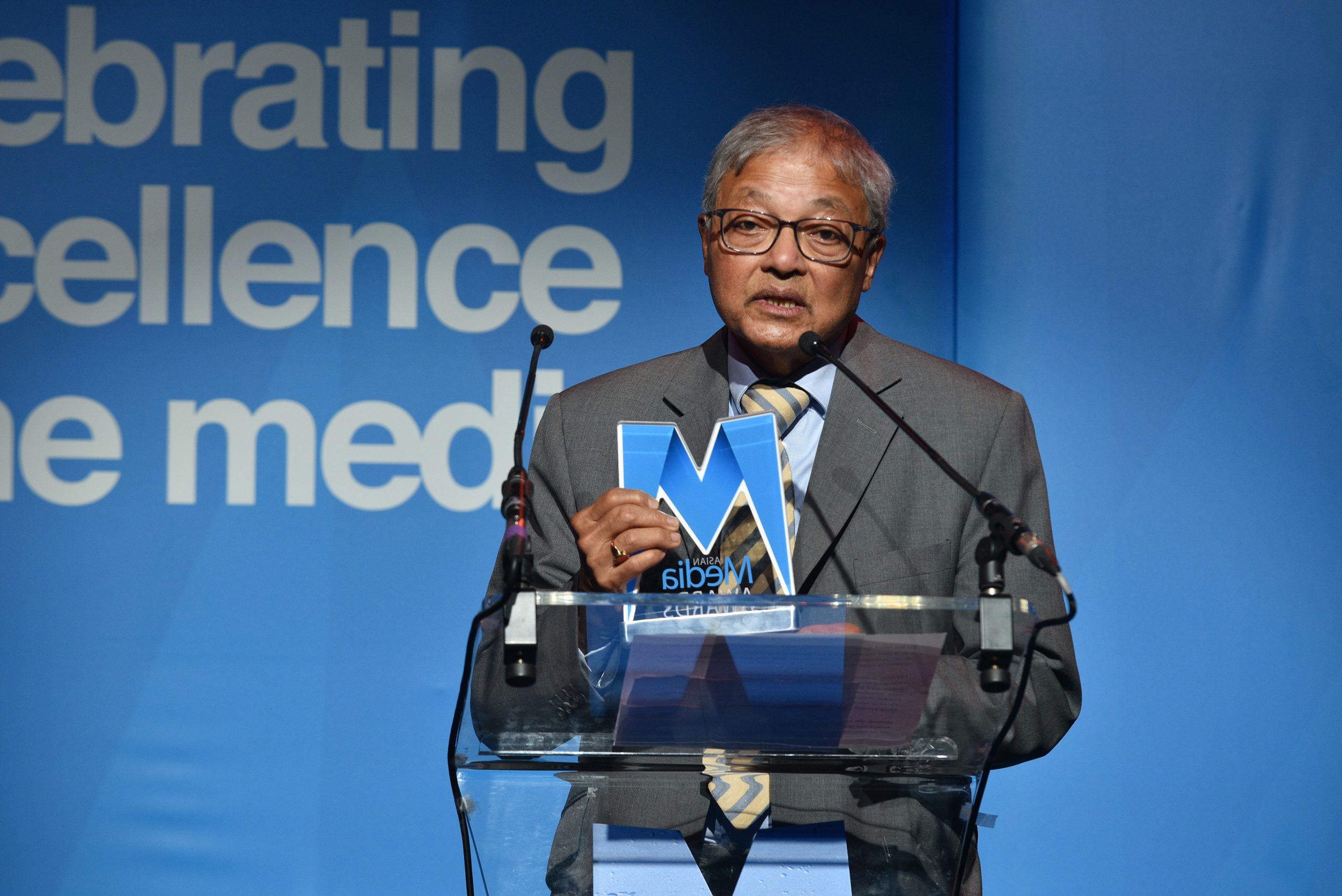 Those honoured on the night included broadcaster Tina Daheley, LBC presenter Sangita Myska and Mihir Bose who received the Outstanding Contribution to Media Award.
This year, Meera Syal and Sanjeev Bhaskar were recognised with the Sophiya Haque Services to Television, Film & Theatre Award.
Shabaz Ali who takes merciless aim at the seemingly spoilt, the weird and the bizarre on Tiktok picked up the Best Video Channel accolade whilst Polite Society star, Priya Kansara was named Best Newcomer.
The awards paid a special tribute to some of those professionals who had died over the past year including, Artistic Director, Abdul Shayek, Businessman and Asian Radio Pioneer, Avtar Lit, Radio Presenter Ranj Rekhi, actor and choreographer Jaimal Mistry and journalist and broadcaster George Alagiah.
On hand to present honours this year were Apprentice stars, Harpreet Kaur and Akshay Thakrar; BBC 2's the Ultimate Wedding Planner, Raj Somaiya, Derby County FC Women's forward, Kira Rai, broadcasters Sunny & Shay and from Race Across the World, Zainib & Mobeen.
Tina Daheley was named Media Personality of the year and honoured for work as a presenter and broadcaster who has also challenged the pressures women face in the workplace whilst also celebrating diversity in the media.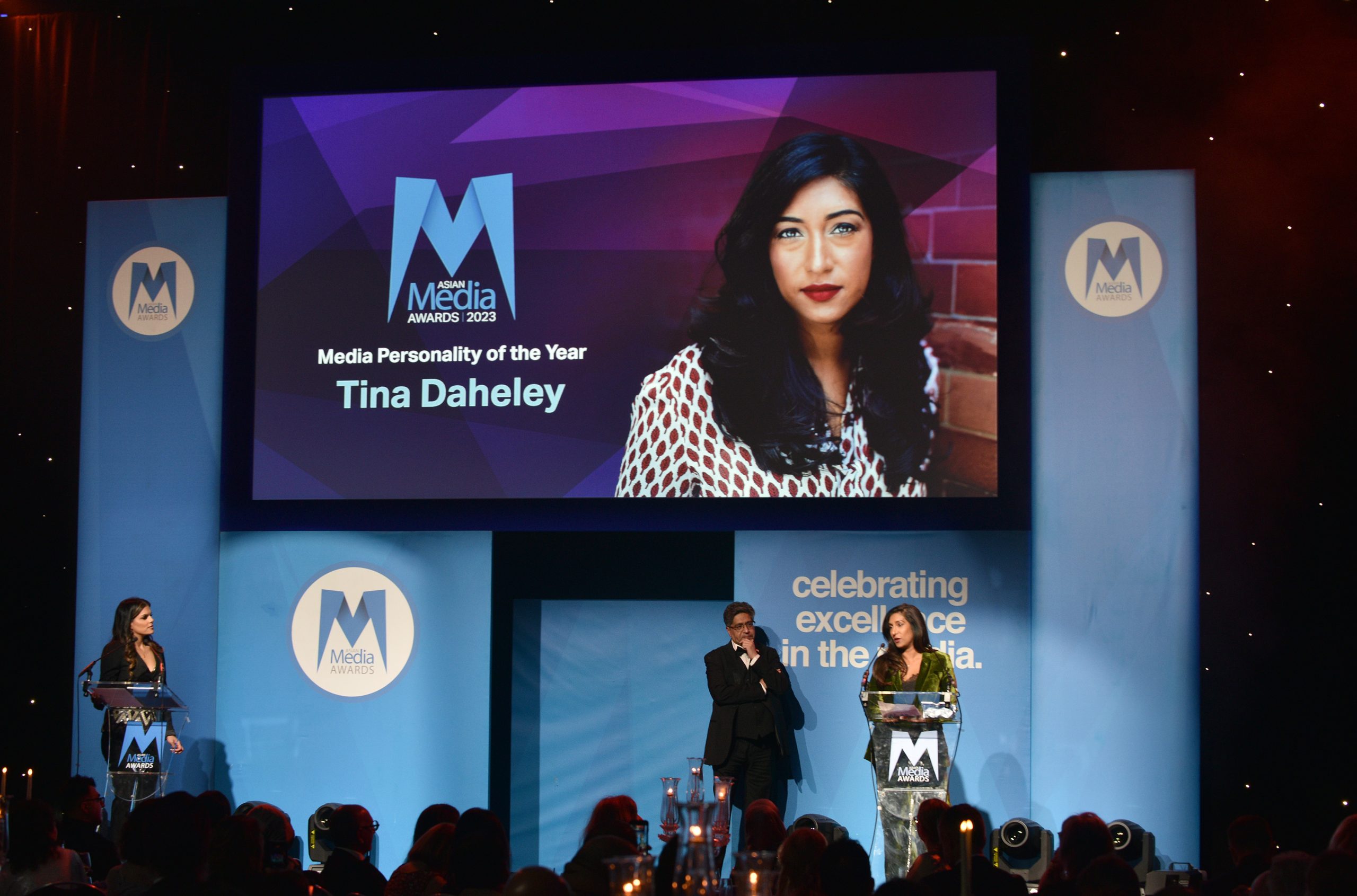 She is the news presenter on The Zoe Ball Breakfast show on BBC Radio 2 and presents the BBC's longest running TV series, Points of View. Tina also regularly hosts BBC Breakfast and prime-time bulletins on the BBC News at Six and BBC News at Ten.
Speaking on the night Tina said: "It is a, honour to be receiving this award and incredibly humbling."
Tina paid tribute to her parents who joined her at the ceremony.
"This award has to go to my family. I would have not made this far if it was not for them.
"My dad is the hardest working and smartest person I know. I don't think he ever got to fulfil his potential. He is a massive inspiration. And thank you mum for waking up with me at all hours for the morning when I was studying. It was never an ask. She is always there to support me."
She said she had been incredibly lucky to have had so many opportunities but she was not ashamed to admit being 'terrified' when doing something for the first time.
Tina added: "So, my advice is, if you are early on in your career or just starting out – don't let fear you back, because I promise you the reward is worth it.
"Another thing is never stop listening to feedback, not from social media trolls but from people you respect and your peers.
"And finally, the most important thing, is, be kind to each other."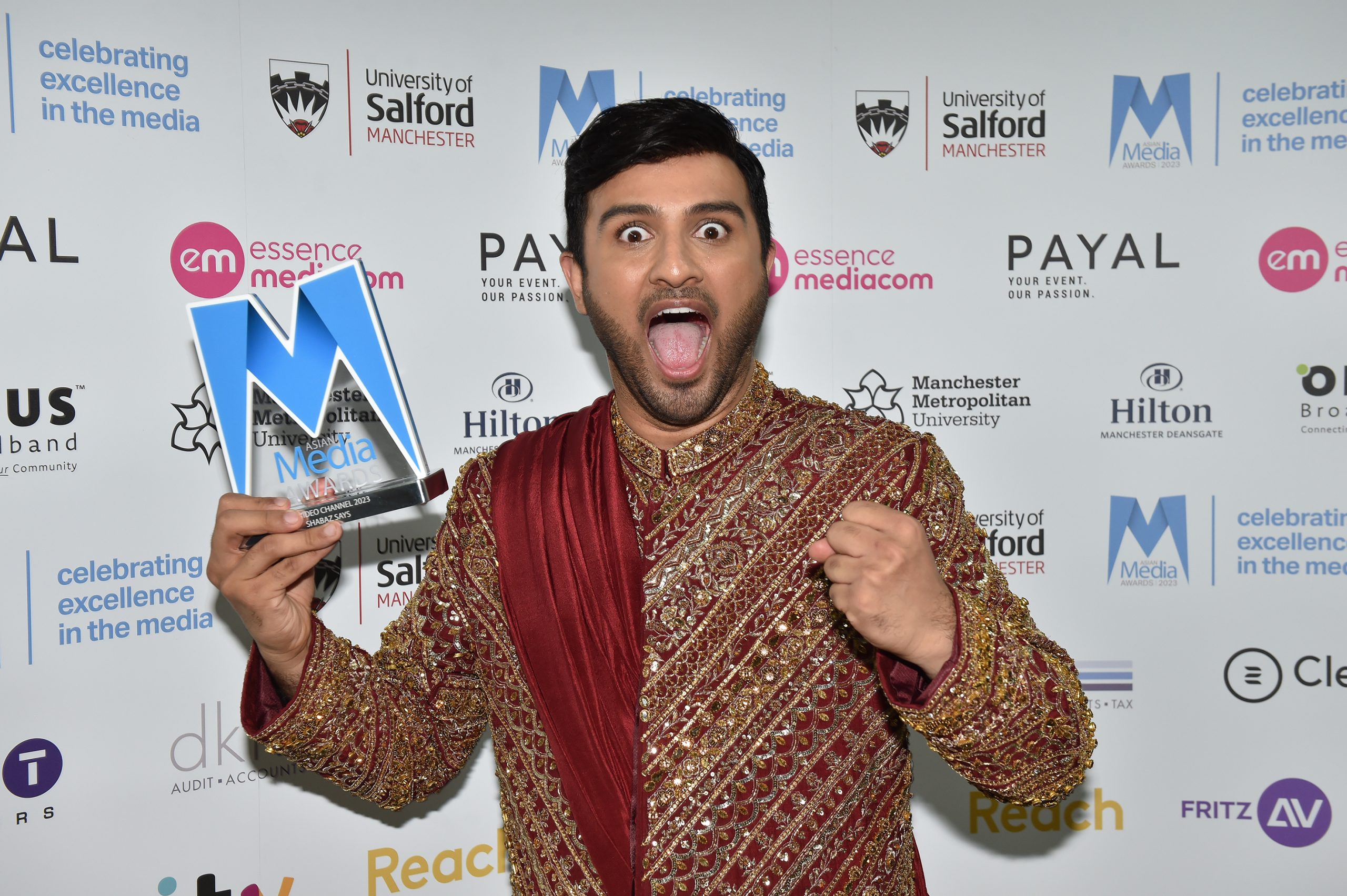 A message from Meera and Sanjeev read: "We truly appreciate being recognised by our peers, so thank you AMA's and thank you also for working tirelessly over the years to celebrate the achievements of our vibrant creative community.
"Together we are stronger so enjoy celebrating and supporting each other."
Mihir said: "I could not have imagined getting such an honour when I began my journalistic career in 1974 as the first cricket correspondent of LBC.
"It had always been my dream to become a journalist although with my father having said there is no money in journalism."
He joked: "Had I not pursued my dream and remained in accountancy I would today have been a very rich man!.
The much-coveted Best Investigation award went to film maker Joshua Baker for the I am Not a Monster series 'The Shamima Begum Story'.
Josh, who had recently returned from the border with Gaza asked for the award to be dedicated to the deaths of journalists who are reporting on conflicts around the world.
Josh, who was joined by Sara Obeidat at the event, had recently returned from the border with Gaza asked for the award to be dedicated to the deaths of journalists who are reporting on conflicts around the world.
He said: ""On a personal level it is quite odd to be here tonight because a few days ago I was sat on the border with Gaza watching bombs falling on communities there.
"I was working with a local journalist by the name of Roshdi Sarraj who was killed in one of those bombings.
"This could be a sombre moment but tonight we like to dedicate this award to Roshdi and other journalists who have covered Gaza."
The BBC also won the main journalism award, with Global Religion Correspondent, Reha Kansara named as Manchester Metropolitan University Journalist of the Year. A category which featured journalists and reporters from the Daily Mail, ITV News, The Mirror and Channel 4.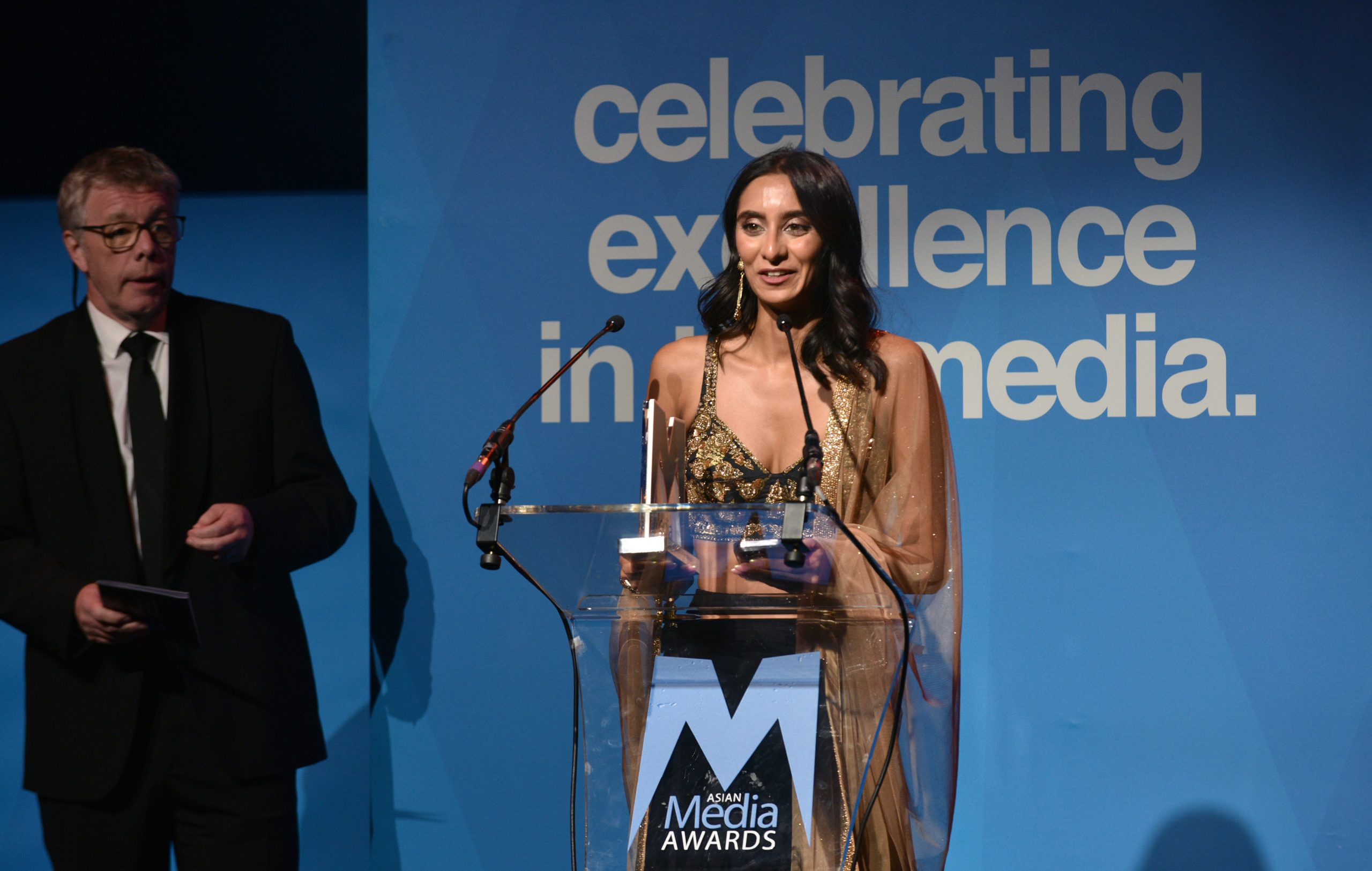 Reha said: "There is nothing that gives me the adrenaline than amplifying the voices of not just the voiceless but those who need the platform. And holding governments to account and proud that I can do that at the BBC, day in and day out. No day is the same for me.
"It has been an honour."
The Regional Journalist of the Year award went to ITV London's Mahatir Pasha. The Sports Journalist of the Year honour went to Aaron Paul who is reporter, commentator and presenter at BBC Radio 5 Live Sport, BBC London Sport & ITV Football.
ITV News Central's Raheem Rashid was named Outstanding Young Journalist.
He said: "When I started at ITV I was always told it is about the people.
"The people who are what matter in the story. You can have a story but if you don't have people talking to you then it means nothing. Viewers don't connect and people don't believe you – that is what I think is ultimately important.
"That is ethos I have always tried to bring to our journalism. In the regions it is people being at the heart of the story."
Navtej Johal's BBC piece on Windrush Repatriations picked up the Report of the Year.
Navtej's exclusive investigation revealed that the UK government repatriated hundreds of people of the Windrush generation who suffered from mental health issues in the 1960s.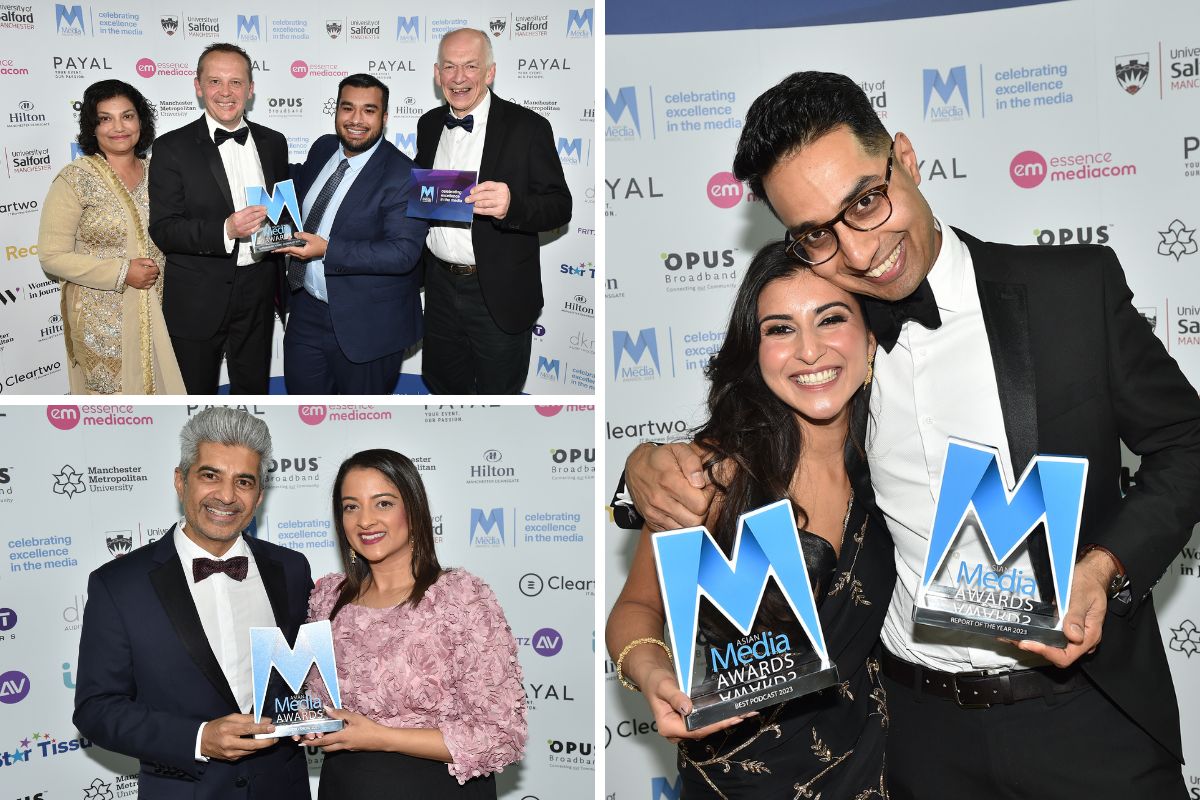 Navtej said the story was about parents and paid an emotional tribute to his late father on stage noting that when he got his first story in The Guardian his father went out and bought all the copies at his local newsagents to hand out to people.
The Best Programme / Show went to Humza: Forgiving the Unforgivable (Drummer Television for BBC Three) whilst the Best TV Character was Adam Hussain who plays Aadi Alahan in Coronation Street.
The inaugural Diversity in Media Award went to the team at Sky Sports. Debry County footballer Kira Rai was on hand to present the award, which aimed to highlight 'a genuine effort to reach out to people of all backgrounds and tackle issues that may not normally be featured on a national news channel.'
Opera North's 'Orpheus' which was commended won the Best Stage Production Category whilst, Blythe Jandoo picked up the first AMA Outstanding Stage Performance Award.
Blythe said: "I have always been trying to fit in and try to mould into what they – the people in the industry want – rather than just be myself.
"Things are improving and I am being able to paly roles that are not dependent on the way I look or where I am from. It has been a journey."
Open Iftar 2023 which saw people enjoy the sunset meal enjoyed by Muslims during the holy month of Ramadan won the Best Live Event award.
A groundbreaking campaign which shared the emotional stories of South Asian women and their experiences of body shaming won the Creative Media Award. The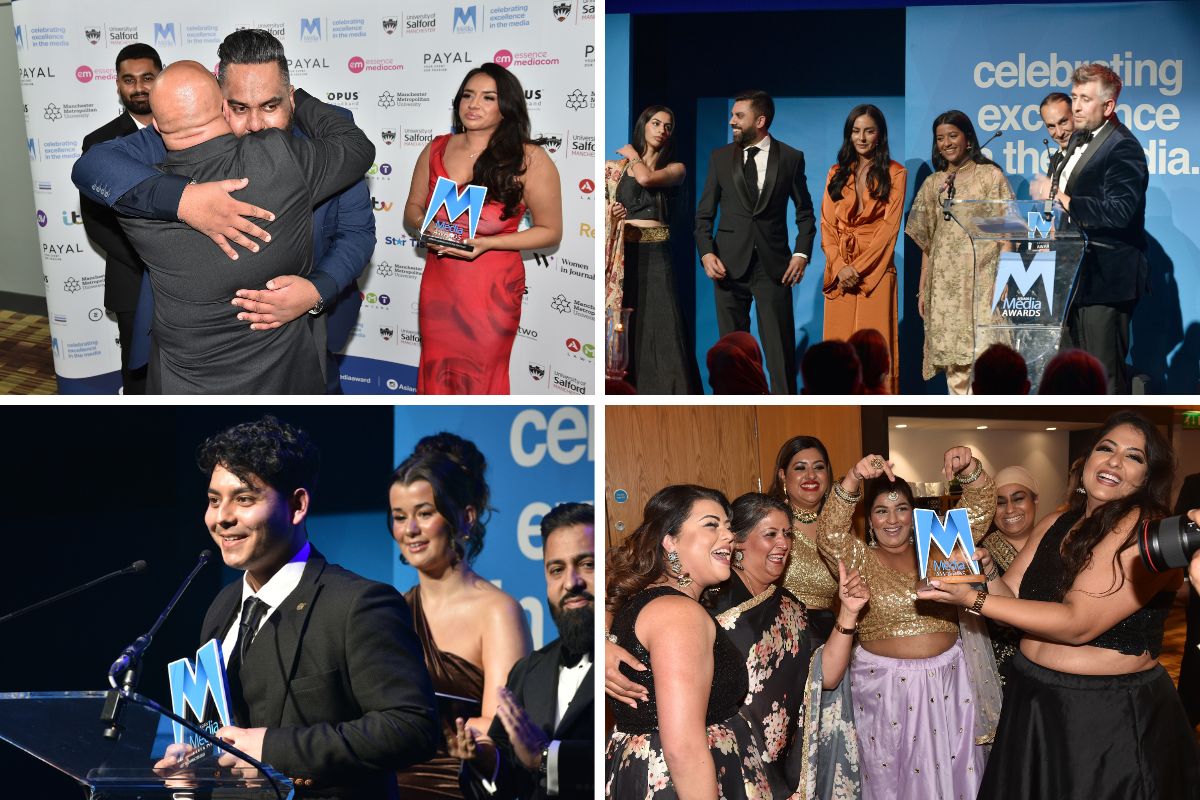 'Plus Size Campaign: Bold and Beautiful' was conceived by Anisha Vasani Creates for Amretto's World and Nim Boutique.
An emotional Anisha said on stage: "We are absolutely filled with joy. This award means so much to us.
"This campaign is a testament to the belief that beauty and empowerment comes in all shapes and sizes.
"Together we wanted to send a message that all women deserve to feel empowered regardless of their shape and size."
In the radio categories Lyca Breakfast picked up the Best Radio Show Award and Sunrise Radio the Radio Channel of the Year.
LBC host Sangita Myska was praised by fellow journalists for her 'bravery' as she was named Radio Presenter of the Year
The award was picked up by fellow broadcaster Nihal who told the audience Sangita was 'unable to make the journey to Manchester', following an online threat which is currently under investigation by the police.
In a message to the audience Sangita said: "Being a journalist on the radio is difficult as you face an onslaught of criticism. The constructive stuff is great, but a lot of the social media void is filled with hatred.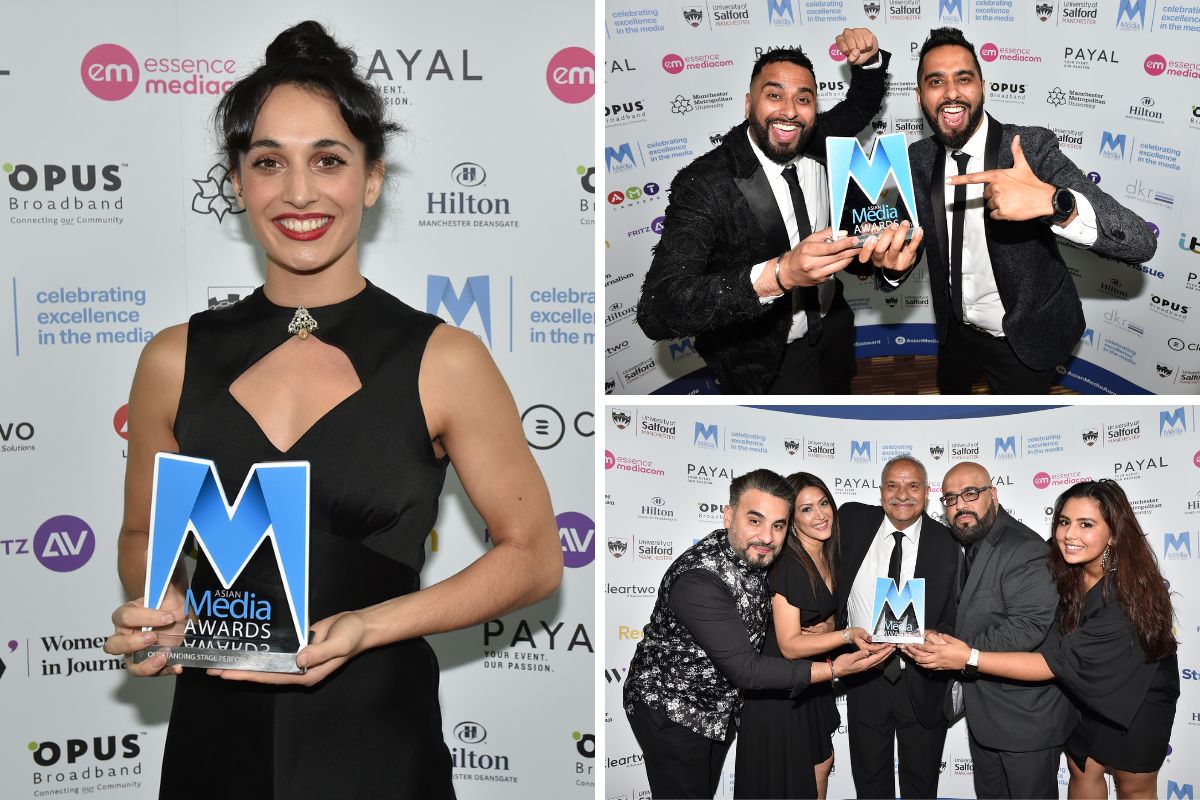 "It can cause serious emotional harm.
"There is no doubt in my mind that being a journalist, being a female journalist of colour attracts a lot of an online focus, than would otherwise."
BizAsiaLive.com won the Best Blog/Website and Geo TV were named TV Channel of the Year.
The Best Podcast award was won by 'Brown Gal Can't Swim' which follows the journey of Summaya Mughal learnt to swim.
Summaya was tasked by Rebecca Adlington to learn to swim in just eight weeks
She said: "It terrified me and it changed my life. I am emotional because I care about our community. So to get this recognition is incredible."
---
This year's Asian Media Awards winners were announced at the Hilton Manchester Deansgate on Friday October 27.
Previous recipients of an Asian Media Award include Krishnan Guru-Murthy, Waris Hussein, Art Malik, Mehdi Hasan, Nina Wadia, Anita Rani, Shobna Gulati, Faisal Islam, Adil Ray & Lisa Aziz.
The University of Salford are Premier Partners to the Asian Media Awards.
Partners to the awards include ITV, EssenceMediaCom, Reach PLC & Women In Journalism.
The awards are also supported by Manchester Metropolitan University, AMT Lawyers, DKR Accountants, Opus Broadband, Hilton Manchester Deansgate, Fritz AV, Payal Events & Cleartwo.