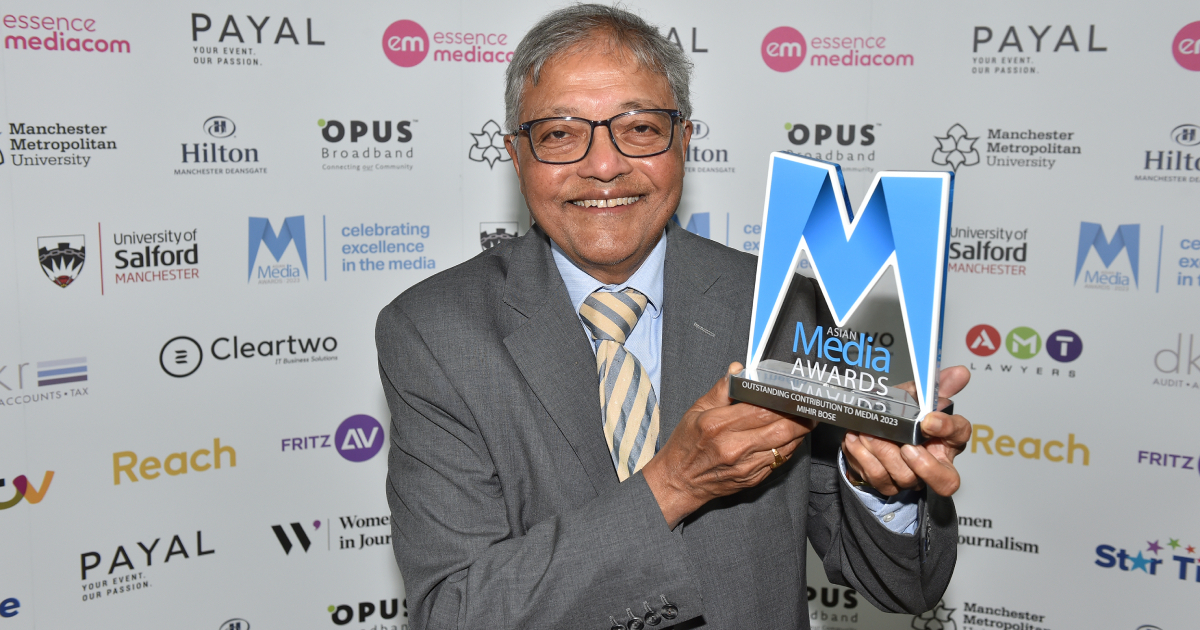 Mihir Bose said he could 'never have been imagined' being awarded for his work as he set out in a career in journalism nearly 50 years ago.
Mihir Bose is one of the leading journalists, writers, and authors of a generation and was awarded with the Outstanding Contribution honour at the 2023 Asian Media Awards.
The stars of radio, TV and broadcasting gathered at the 11th AMA ceremony at the Hilton Manchester Deansgate on Friday (27 October).
The awards, which are supported by the University of Salford, celebrated winners in a range of categories in journalism, stage, online and creative media and were hosted by Magic FM's Neev Spencer.
Mihir broadcasts on social and historical issues and sport for outlets including the BBC, The Guardian, Financial Times, Evening Standard and Irish Times.
During a remarkable career spanning over five decades, he has written for most of the major national newspapers and several business publications, presented programmes for radio and television, and penned 50 books including a history of Bollywood and various books on football, cricket, finance and biographies.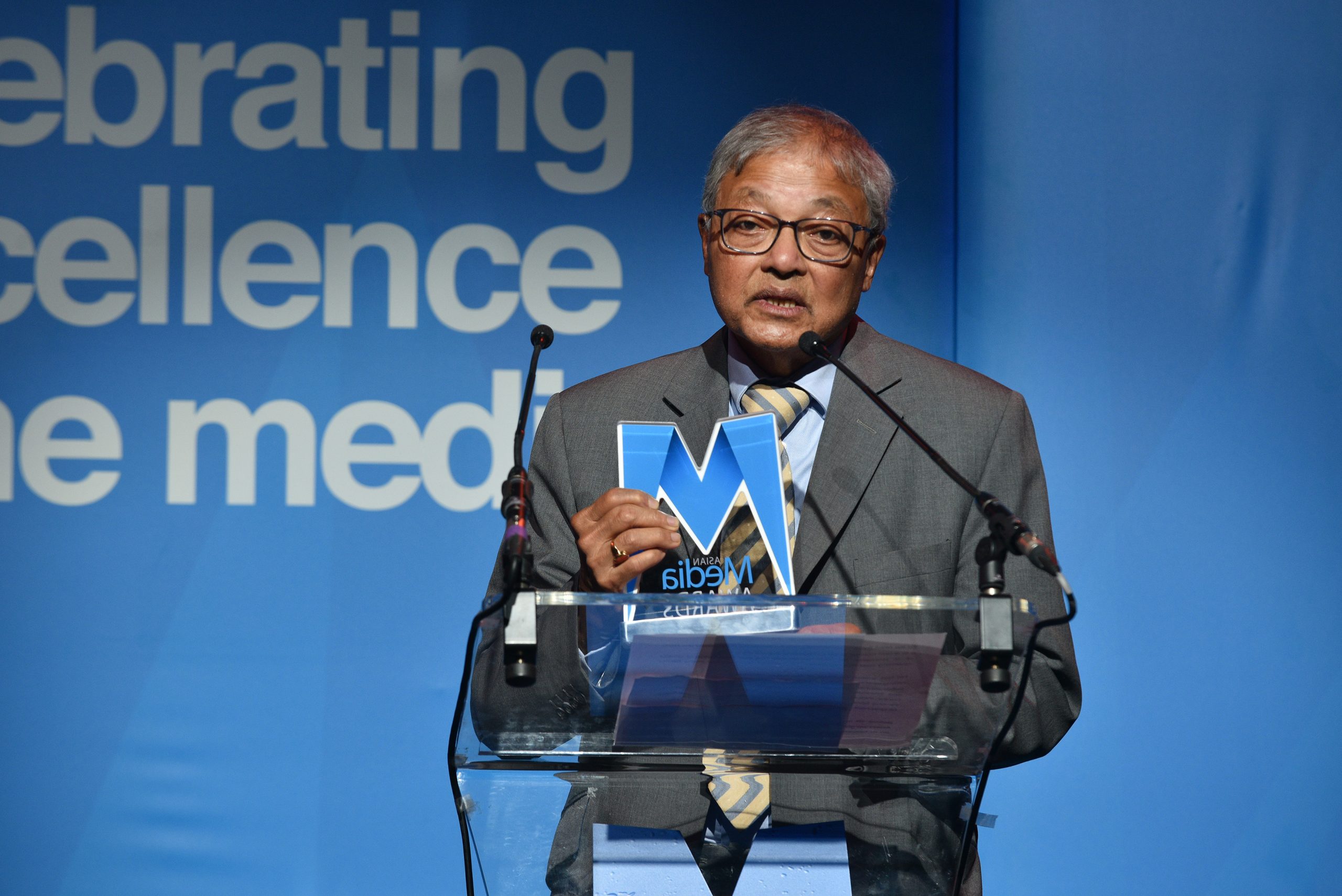 Mihir said: "I cannot express in words how touched I am that the Asian Media Awards have given me the Outstanding Contribution to Media award.
"I could not have imagined getting such an honour when I began my journalistic career in 1974 as the first cricket correspondent of LBC."
He joked: "It had always been my dream to become a journalist although with my father having said there is no money in journalism, I had qualified as an accountant and became a partner in an accountancy firm.
"Had I not pursued my dream and remained in accountancy I would, today, have been a very rich man!
"But journalism opened up worlds that money never could have culminating on a Sunday morning in Johannesburg having coffee with Nelson Mandela as the greatest man of our age explained how he intended to use sport to usher in the new rainbow South Africa.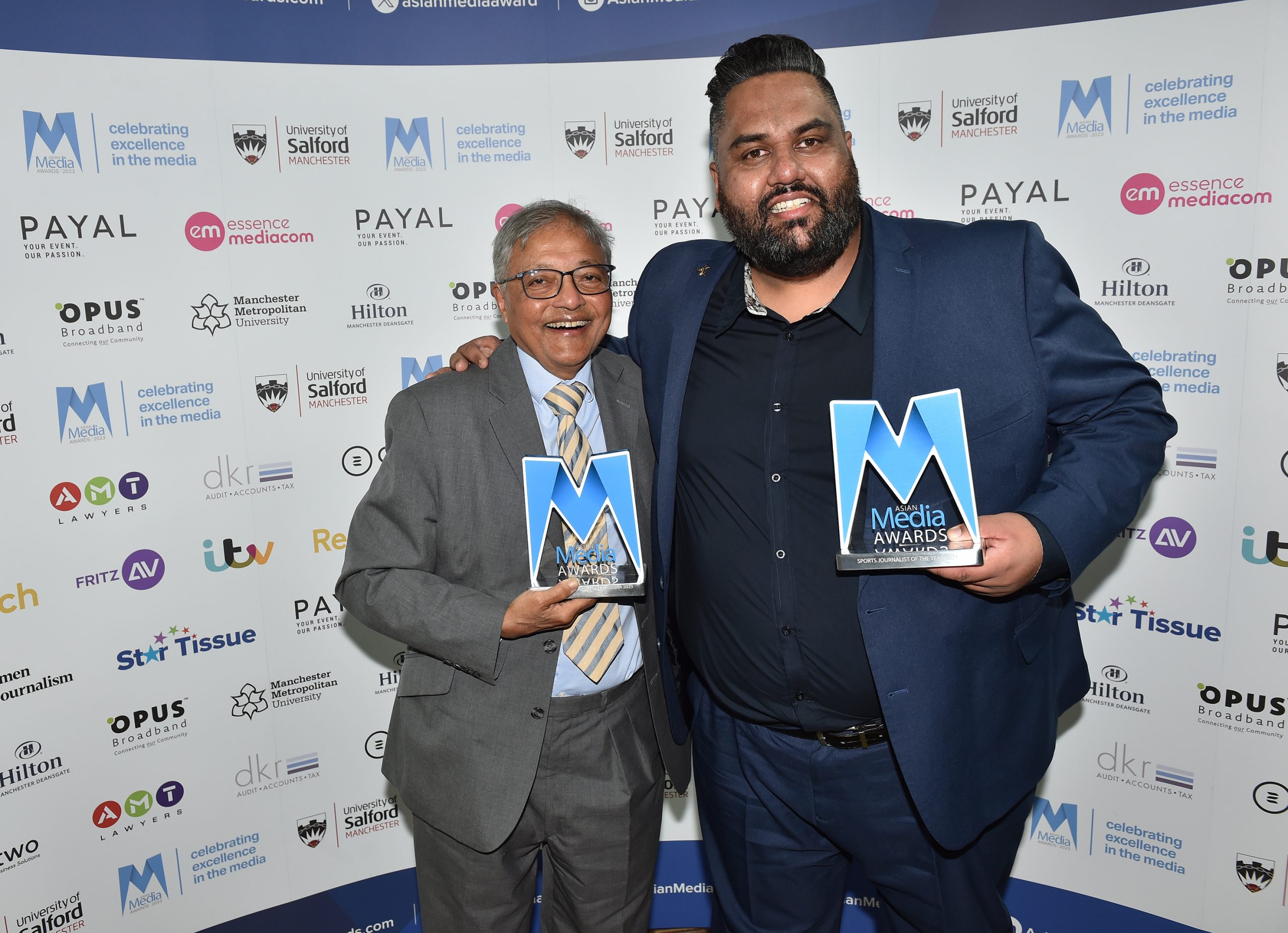 He added: "As we know the doubters mocked Mandela but he proved them wrong. For many years I was often the only brown face in a media world full of white faces with people struggling to even pronounce my name.
"Then the idea of hosting an Asian Media Awards night like the one we saw this year would have been dismissed as a fantasy by even the most daring Bollywood film maker.
"This year's Asian Media Awards was quite the most glittering ever and confirms the rise of a new generation of Asians in the media, confident of their ability to show case their talent and our remarkable community.
"I fulfilled my dream and this generation of Asians in the media are demonstrating that fantasies can come true if you have sufficient belief."
Mihir began his career at LBC Radio, where he was the first cricket correspondent, before writing for the Sunday Times. A qualified accountant, he gave up the profession to become a full-time journalist concentrating on business journalism but also delving into sport.
He would go on to become one of the leading investigative reporters of the 1990s, editing the 'Inside Track' column for the Sunday Times. He moved to the Daily Telegraph in 1995 and then joined the BBC as Sports Editor in 2006.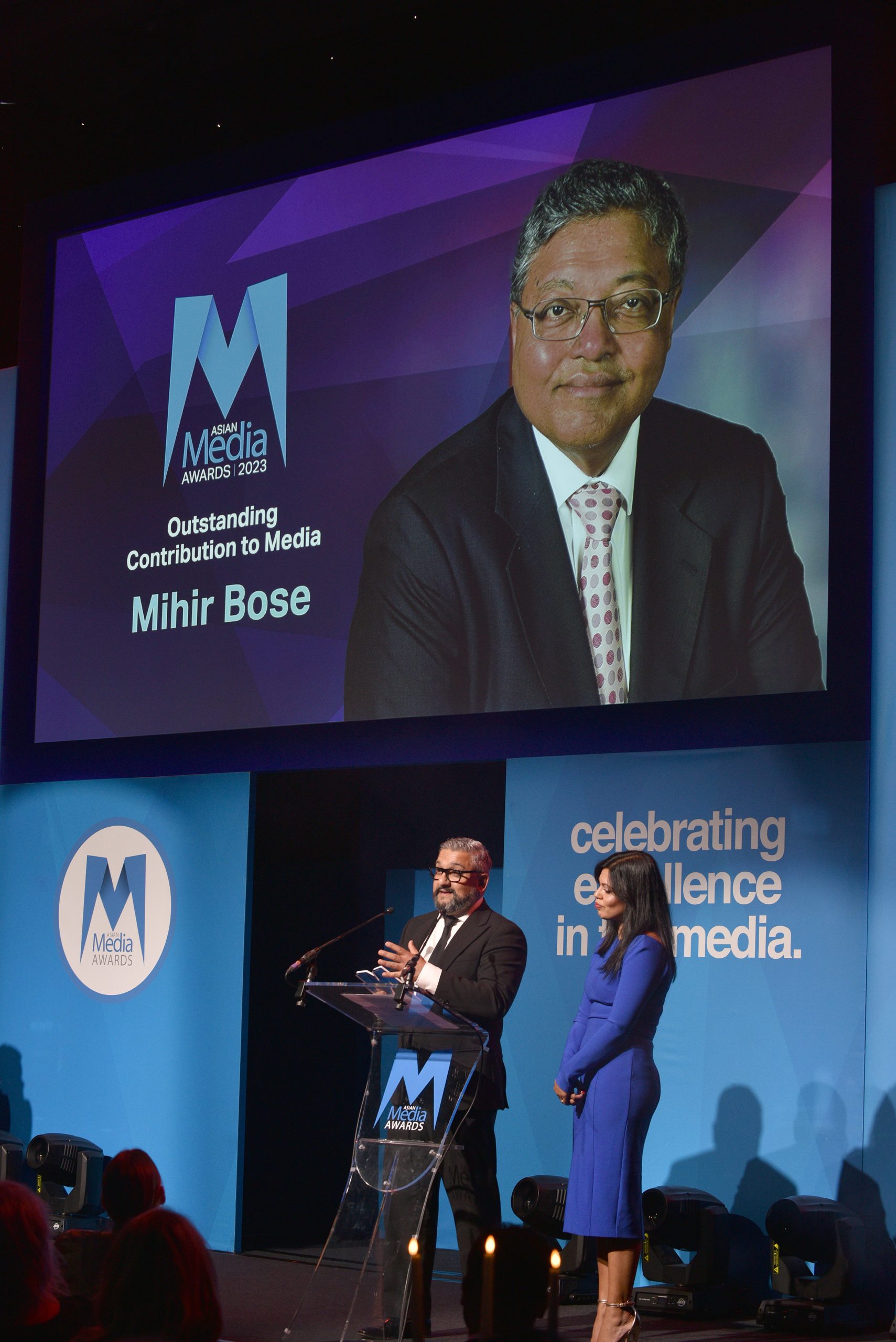 This was a groundbreaking moment as Mihir was the BBC's first sports editor and first non-white editor. He was chief sports news correspondent at the Daily Telegraph, where he started the
Inside Sports Column, and worked for the Sunday Times for 20 years.
Mihir has also presented on radio and television, including BBC Radio 4's Financial World Tonight, the South Asia Report on the BBC World Service and What the Papers Say for Channel 4.
Mihir has a keen love and knowledge of cricket and his books have explored the many facets of the sport.
In 2018, he shared the remarkable personal story in the autobiography of England cricketer Moeen Ali. The Nine Waves (2022) tells the story of the nine great waves of the game from 1932 to the present day.
He has also looked at exploring the history of South-Asia.
His 2017 book, Midnight to Glorious Morning?: India Since Independence, looked at the rise of India and how it went on to become a rapidly emerging global power.
His latest book, 'Dreaming the impossible' (2022) explores how conscious and unconscious racism have blighted the lives of talented black and Asian sportsmen and women, preventing them from fulfilling their potential.
He hosts a podcast 'The Three Old Hacks', in conversation with fellow journalists David Smith and Nigel Dudley on politics and current affairs.
His honorary doctorate from Loughborough University was awarded for his outstanding contribution to journalism and the promotion of equality. Mihir is a member of the English Heritage Blue Plaques Panel and former chairman of the Reform Club. He and his wife Caroline live in London. He has a daughter, Indira.
---
This year's Asian Media Awards winners were announced at the Hilton Manchester Deansgate on Friday October 27.
Previous recipients of an Asian Media Award include Krishnan Guru-Murthy, Waris Hussein, Art Malik, Mehdi Hasan, Nina Wadia, Anita Rani, Shobna Gulati, Faisal Islam, Adil Ray & Lisa Aziz.
The University of Salford are Premier Partners to the Asian Media Awards.
Partners to the awards include ITV, EssenceMediaCom, Reach PLC & Women In Journalism.
The awards are also supported by Manchester Metropolitan University, AMT Lawyers, DKR Accountants, Opus Broadband, Hilton Manchester Deansgate, Fritz AV, Payal Events & Cleartwo.