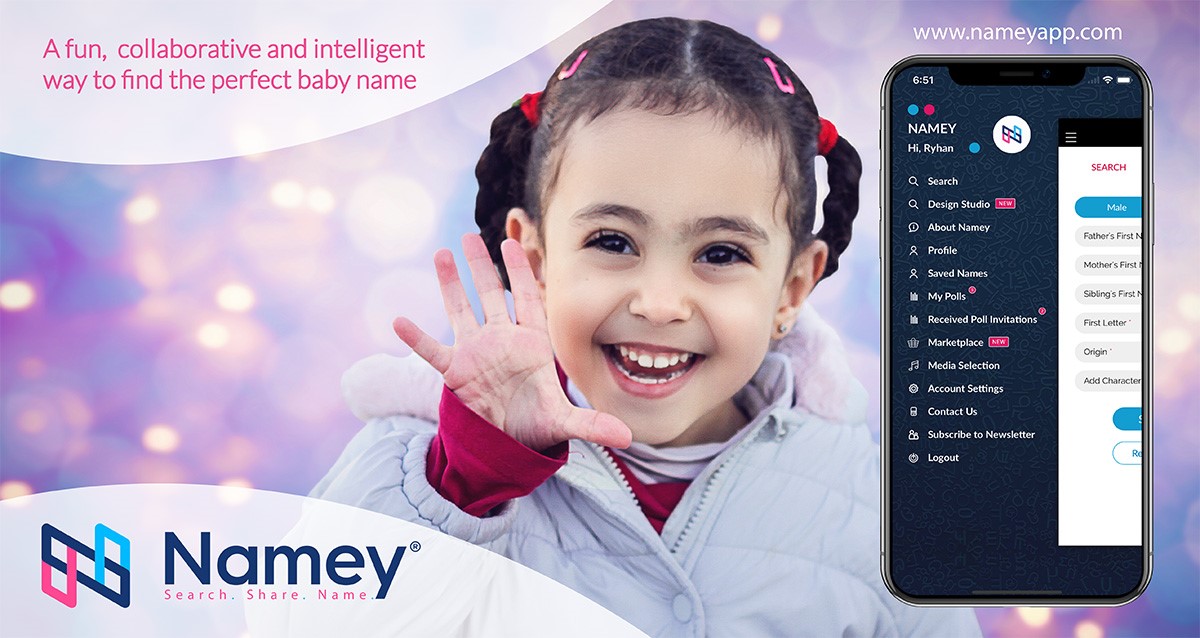 An innovative app which already has 20,000 users worldwide will be an award sponsor at the 2018 Asian Media Awards.
Baby naming app Namey, offers parents the ability to poll family and friends about potential names for their baby.
Namey is the only mobile baby naming app on the market that uses artificial intelligence and algorithmic matching to enable searches for boys' or girls' names based on origin, first name letter, characteristics, name meaning and other family members' names.
It allows users to save favourite baby names and then create polls to send to friends and family, inviting them to vote for the names they like the best.
Research carried out by the Namey Team revealed that parents crave endorsement from family and friends on their choice of baby name, with 80% of parents saying it was 'very important' that family and friends liked their baby name choice.
Nearly the same number (73%) said they were likely to be influenced by family and friends' preferences when choosing a baby name.  Grandparents' opinions on baby names were valued the most (after a partner's) and work colleagues' the least.
Jamal Khan, founder and creator of Namey said: "Our research highlights how important it is for parents to have endorsement of their baby's name by those closest to them.
Namey's polls offer a fun, collaborative and intelligent way for parents to find the perfect baby name.
"Choosing a name is always a hotly debated topic in the run-up to having a baby – it's often hard to please everyone.
"Family and friends invariably want to join in and offer their own suggestions.  Namey's polls mean parents can involve friends and family members in the process – name suggestions can be polled and voted on in an open, transparent and objective way."
"There's a lot of pressure on parents to find the 'right' name for their baby – there are often many external factors and influencers that need to be considered.
The Namey app uses artificial intelligence and smart algorithmic matching to help parents choose a name for their baby that reflects their own names, siblings' names, heritage and preferred character traits."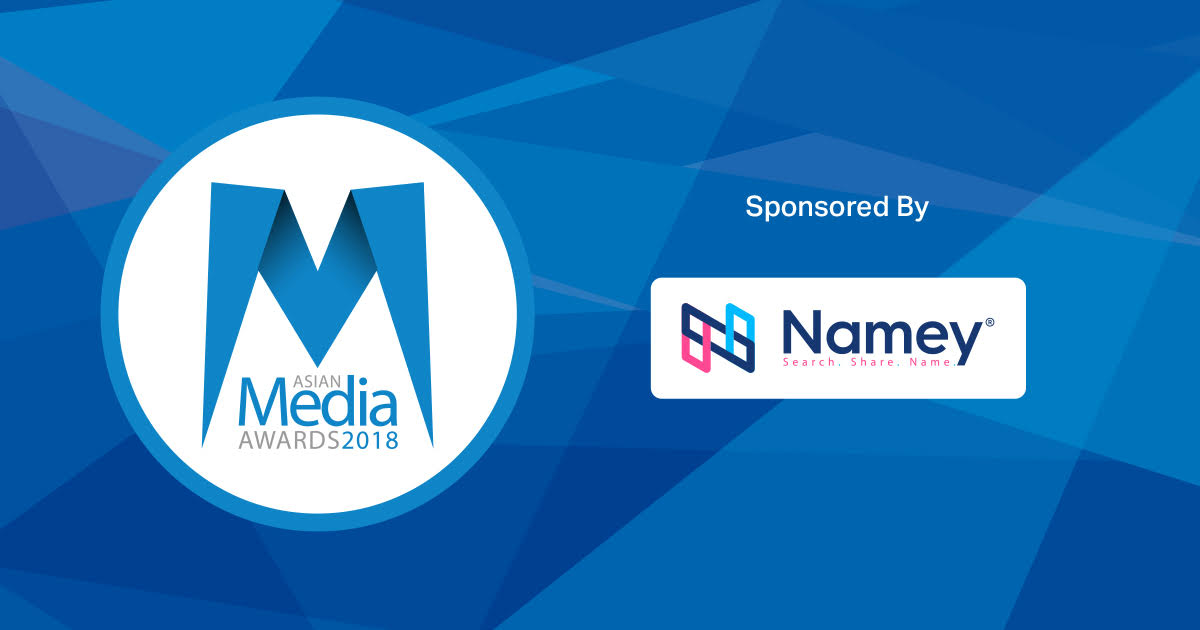 Namey – Here's what you should know:
When ex Goldman Sachs Executive Director Jamal Khan, was struggling to choose a name for his baby daughter, he decided to use his experience in electronic algorithmic trading, data analytics and business process automation to create an innovative baby naming app. The App helped appease his excited friends and family members who had keenly offered up their suggestions.
Namey is available in free and premium versions on iOS and Android.
– Namey Lite (free to download): users have access to 9,500 names, can add up to 10 baby names to each poll and share up to three polls.
– Namey Premium (GBP 0.99 to download): users have access to 25,000 names, can add up to 15 baby names to each poll, share unlimited polls and many more features.
Polls can be sent to users' phone contacts via Email, SMS, WhatsApp, or shared through their Facebook, Twitter or preferred social media platforms.
Launched last summer, Namey now has over 20,000 users worldwide and offers over 25,000 names, 12 different origins (English, American, Arabic, Chinese, European, Indian, Japanese, Muslim, Persian, Spanish, Turkish and Urdu) and 75,000 name meanings / characteristics for users to search from.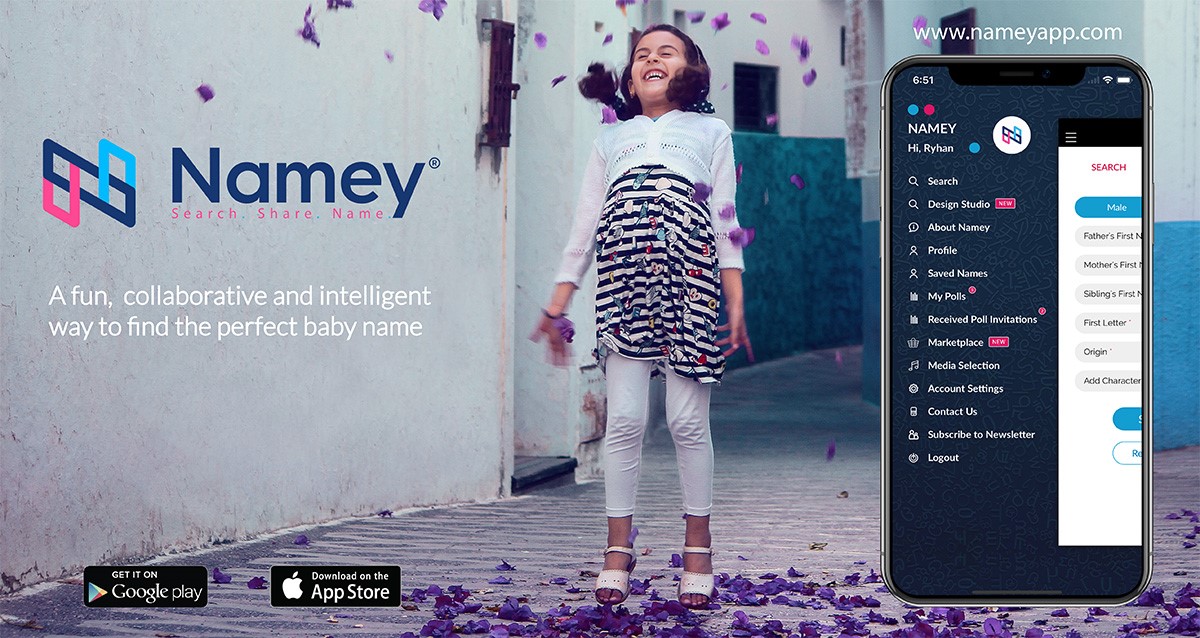 New names are being added every day with more origins to follow later this year, as well as exciting new features such as the digital 'Design Studio' which will allow users to create bespoke design products and personalised gifts.
The most popular characteristics currently searched for by users are, beautiful, beloved and brave.
You can find out more on the Namey website: www.nameyapp.com or by following them on social media: #NameyApp
---
Nominations for this year's Asian Media Awards are now open.
This year's Asian Media Awards return to the Hilton Manchester Deansgate on Thursday October 25 2018.
The official shortlist announcement will take place at MediaCom, London on Monday September 17 2018.
A full list of categories including special awards can be viewed at www.asianmediaawards.com/categories.
Previous recipients of an Asian Media Award include Krishnan Guru-Murthy, Waris Hussein, Art Malik, Mehdi Hasan, Nina Wadia and Anita Rani.
The University of Salford are premier sponsors and partners to the event include ITV, MediaCom, M.E.N, Press Association Training, Primesight & The Palace Theatre & Opera House.
The event is also supported by Manchester Metropolitan University, Routes Into Languages, AMT Lawyers, Hilton Manchester Deansgate, Namey, Supreme Dream Events, Payal Events, Cleartwo & CLIC Sargent.