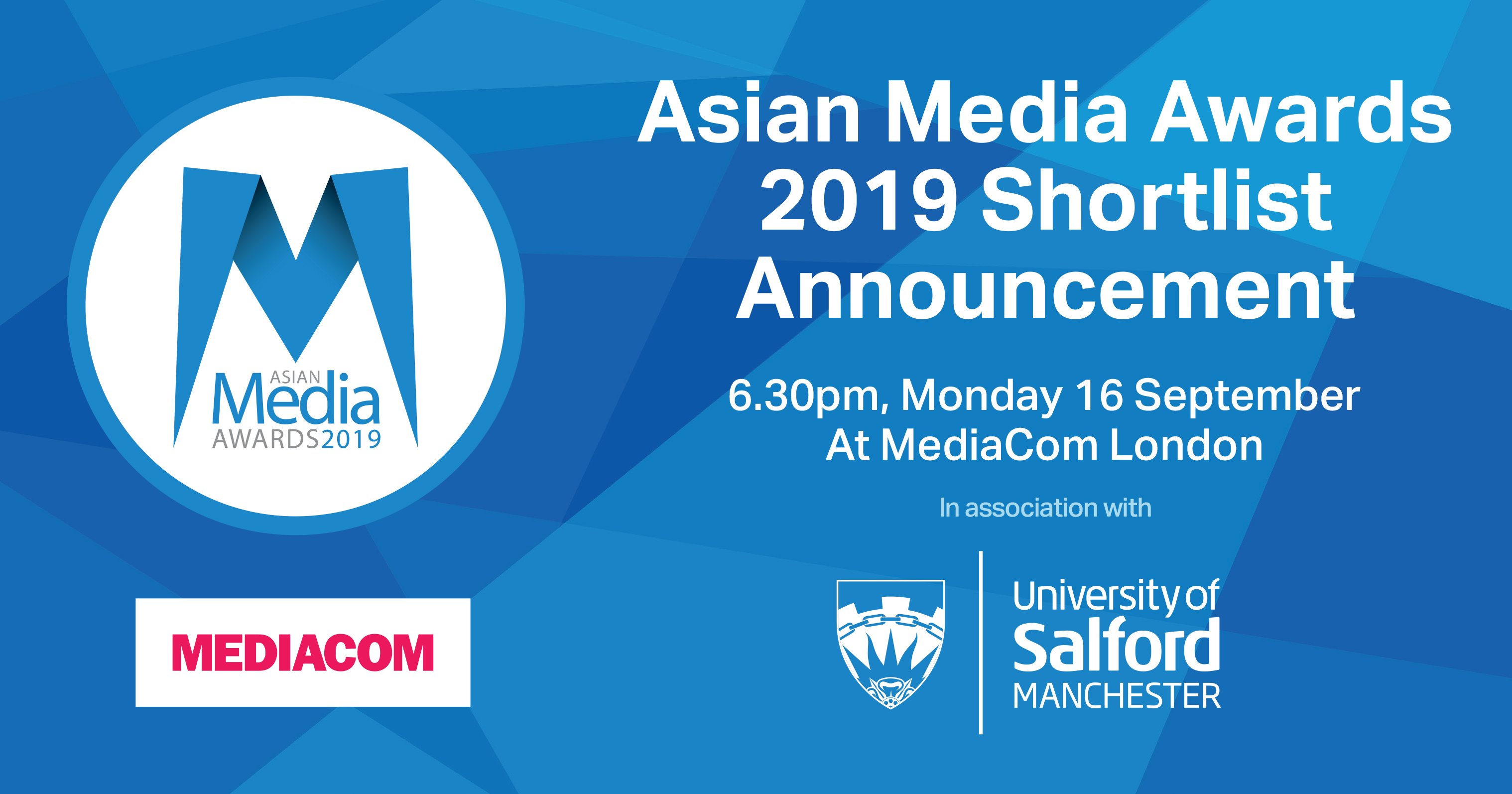 MediaCom will host the Official Asian Media Awards Shortlist Announcement in September 2019.
It is the second year the headquarters of one of the world's leading media agencies will host the event.
The shortlist announcement on Monday September 16 is supported by premier sponsors the University of Salford.
Sanjay Shabi, judging panel member at the awards and Board Director at MediaCom said, "The Asian Media Awards continues to be the premier event for recognising and celebrating the many spheres of UK Asian practitioners in this sector.
"Increasingly, such Asian talent is not just serving and entertaining their communities in an exemplary manner but more than ever before, are receiving wider spread acclaim and notoriety amongst mainstream media circles."
"I therefore actively encourage all contenders to support and participate in the Asian Media Awards to further enrich the lasting legacy all entrants to the awards have so far helped proudly create."
Umbreen Ali, Media Manager at the awards said, "It is wonderful to be at MediaCom London as we celebrate the work of some of the most talented media professionals in the country.
"We look forward to welcoming finalists, panel members and partners to the announcement."
Speakers at the event will be announced later this month.
---
This year's Asian Media Awards return to the Hilton Manchester Deansgate on Thursday October 24 2019.
The official shortlist announcement will take place at MediaCom, London on Monday September 16 2019.
A full list of categories including special awards can be viewed here: http://bit.ly/categ19.
Previous recipients of an Asian Media Award include Krishnan Guru-Murthy, Waris Hussein, Art Malik, Mehdi Hasan, Nina Wadia, Anita Rani & Faisal Islam.
The University of Salford are premier sponsors and partners to the event include ITV, MediaCom, M.E.N, & Press Association Training.
The event is also supported by Manchester Metropolitan University, Routes Into Languages North West, AMT Lawyers, Hilton Manchester Deansgate, Supreme Dream Events, Payal Events & Cleartwo.