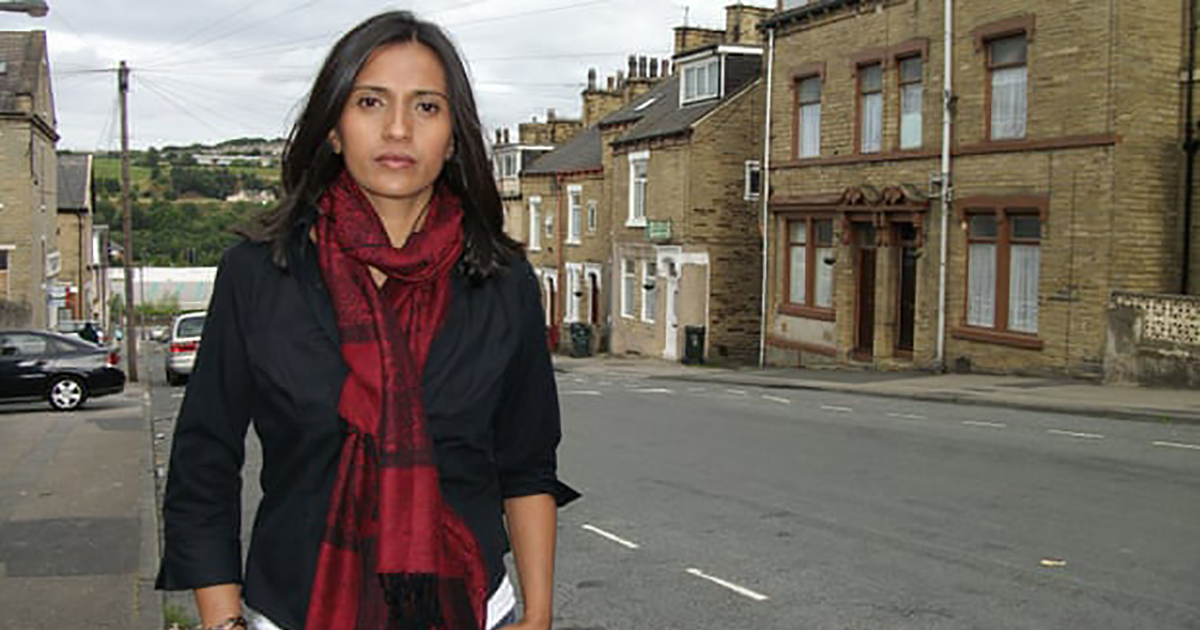 We are deeply saddened to learn of the passing of journalist and broadcaster Tazeen Ahmad.
Tazeen was one of the most gifted and accomplished journalists of her generation and during her life made an incredible impression on all those who met her.
A BAFTA nominated TV reporter, Royal Television Society Winner 2014, Association for International Broadcasting Winner 2014, presenter and writer she worked across all the major broadcasters for over 20 years including ITN, NBC, BBC and Channel 4.
In 2013, Tazeen won the first Best Investigation Award at the AMA's for her report entitled, 'The Hunt for Britain's Sex Gangs'. It was one of several investigations where Tazeen exposed issues ahead of other news outlets.
She has also been named as a finalist in the Journalist of the Year category in 2017.
As well as hosting and speaking at events across the world in recent years her journalism had focused on lengthy and complex investigations.
In 2017 an investigation looked into how British factory workers were being paid between £3 and £3.50 an hour to make clothes for high street brands.
In 2018 'The Truth About Your Pay' revealed how consultants were offering advice that could allow firms to exploit loopholes in the equal pay law in order to protect their own reputations. As part of the Dispatches series she also went undercover as a passenger to investigate the impact that some cruise ships could be having on the environment and public health.
She was a keen advocate in supporting charitable causes and in particular, women's rights, domestic abuse and highlight issues surrounding child abuse. As she admitted earlier this year the smaller charities may not be the most popular causes but any funding and highlighting of their work can go a long way.
TRT World Journalist Shamim Chowdhury, a AMA judge since 2013 said, "I am profoundly shocked and saddened by the demise of award-winning British journalist, Tazeen Ahmad, aged just 48. As a fellow South Asian woman working in a highly competitive industry, I felt a natural affinity towards her, not least because she so lucidly articulated the struggles and challenges many of us have experienced in order to succeed in what remains an unbalanced playing field.
"Tazeen was a true pioneer. She led the way, smashed  glass ceilings and gave so many of us the courage to follow in her footsteps, and for that I will always remain indebted to her. Despite the obstacles she undoubtedly faced, Tazeen marched relentlessly and unapologetically forward in her career and went on to produce some of the finest and most varied work in British and International journalism.
"I worked with her briefly many years ago at the BBC, when she was presenting a short BBC3 news bulletin. During that time I found her to be hercluean in energy and charisma, yet at the same time warm, friendly and down to earth.
"As part of the judging panel of the Asian Media Awards, the other judges and I awarded our first ever Best Investigation award to Tazeen in 2013 for her exemplary work on a documentary entitled 'The Hunt for Britain's Sex Gangs'.  This was yet another example of how talented and driven she was, and it came as no surprise to anyone that it received the recognition it deserved.
"Tazeen was a huge inspiration to me and others for many years. Her untimely death is a great loss to journalism and to the British South Asian community. My thoughts and prayers go out to her friends and family. Rest In Peace, Tazeen. You were one of a kind."
Tazeen lost her battle with cancer and died on November 6 peacefully surrounded by her family.