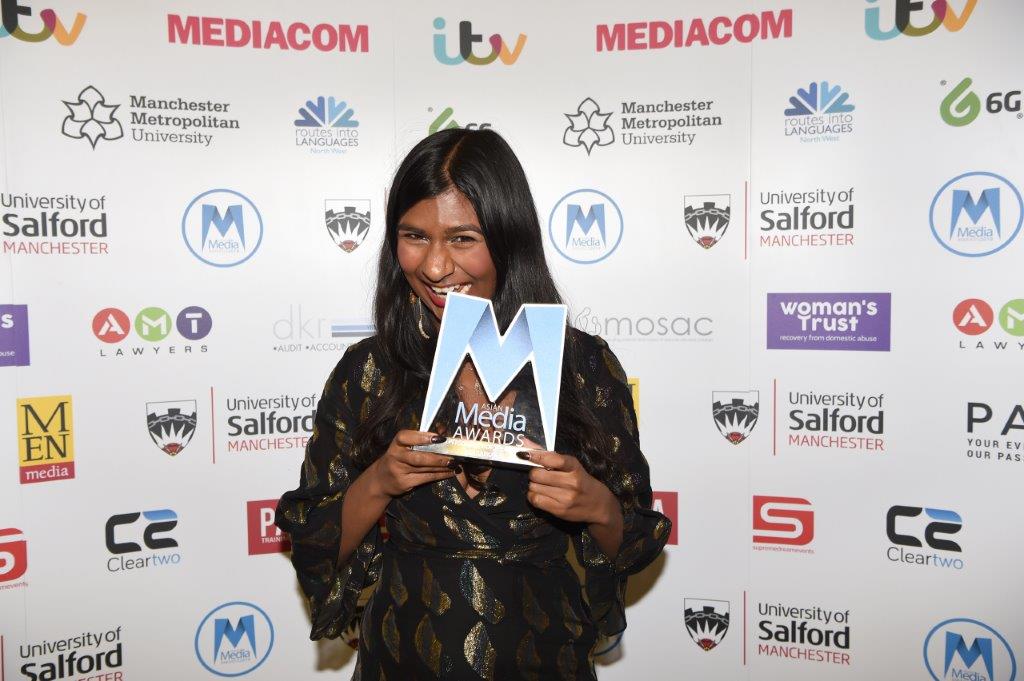 Journalist and writer Ash Sarkar was named Media Personality of the Year at the 2019 Asian Media Awards.
The seventh Asian Media Awards ceremony (October 24) at the Hilton Manchester Deansgate was attended by journalists, bloggers and media professionals from across the UK.
Ash Sarkar is a contributing Editor for Novara Media and through her words on social media, in print and on screen she has aimed to highlight a range of issues relating to race relations, equality and human rights.
Ash said, "I genuinely believe that there is no such thing as individual success. I think we are the grateful recipients of all the people who fought before us, all the people who fight for us who we don't know and all the people who fight alongside us.
"The first person I want to thank fighting for me is my mum. The reason I want to thank her is that any one of the values I hold dear is because of her. She is a dedicated anti-racist, a feminist. Her and my grandmother set up the first domestic violence shelters in this country. And she also raised me and my sister single-handedly."
She joked on stage, "Thank you to the Asian Media Awards for this. To win an award which previously honoured the likes of Krishnan Guru-Murthy, Fatima Manji, Naga Munchetty…thank you so much for lowering your standards this year!
And added, "…I still haven't processed it, because the people who won it before me are the people I grew up watching on screen.
"What I can't compute is that I'm a person who shares a screen with them, so in terms of what it means, ask me in ten years because right now I'm just stunned."
On screen she has never shied away from taking on some of the most contentious issues of the day and has challenged those who may look to create discontent between communities.
Ash grew up in north London and many may not be aware that her great-great-aunt, Pritilata Waddedar, was an activist who participated in armed struggle against the British Empire in 1930s Bengal.
As well as championing the website Novara Media she is a regular contributor to The Guardian and The Independent. She has appeared on many TV programmes including Have I Got News For You, Question Time, Good Morning Britain, Sky News, Channel 4 and Newsnight.
Ash lectures in political theory at the Sandberg Institute.
---
This year's Asian Media Awards took place the Hilton Manchester Deansgate on Thursday October 24 2019.
The University of Salford were premier sponsors and partners to the event included ITV, MediaCom, M.E.N, & Press Association Training.
The official Charity Partners for 2019 were Mosac & Woman's Trust.
The event was also supported by Manchester Metropolitan University, Routes Into Languages North West, AMT Lawyers, DKR Accountants, 6G Internet, Hilton Manchester Deansgate, Supreme Dream Events, Payal Events & Cleartwo.