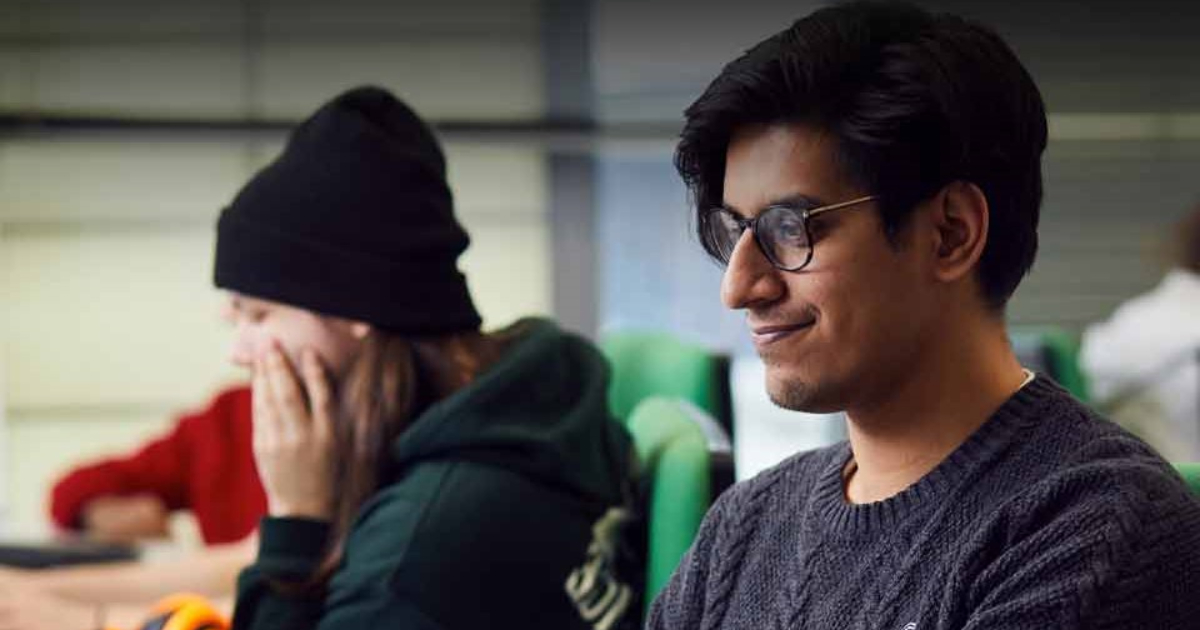 New scholarships to support students from Black, Asian, and Minority Ethnic backgrounds on creative and digital technology degree courses have been launched at Manchester Metropolitan University (MMU).
The scholarships are supported by the PlayStation Career Pathway Program.
They form part of Sony Interactive Entertainment and the University's initiatives to help widen access to creative and digital courses and will see 21 undergraduate students and 11 postgraduate students receive scholarships over the next four years, including seven students that will be starting their studies this September.
Budding animators, technologists, games designers, media, and sound producers, largely from the University's new School of Digital Arts (SODA), will be eligible for the financial support.
As part of the initiative, an employability fund will be established, enabling students to access additional support to undertake placements, internships, and attend conferences.
Widening participation activities for those over 16 will also be delivered to encourage young people from Black, Asian, and Minority Ethnic backgrounds to progress to university.
The support reflects Manchester Metropolitan and Sony Interactive Entertainment's commitment to help reduce barriers to higher education and increase graduate employability for young people from Black, Asian, and Minority Ethnic backgrounds. It adds to existing University partnerships with Formula 1 and SJM Concerts to provide scholarships to tackle underrepresentation in other key sectors.
Professor Malcolm Press, Vice-Chancellor of Manchester Metropolitan University, said: "These scholarships offer an exciting opportunity for students to be supported throughout their studies and to pursue careers in the creative and digital technology sector.
"We are delighted that Sony Interactive Entertainment shares our ambition to ensure the fantastic opportunities of university study are open to all. Manchester Met is proud of its efforts to widen access to higher education and careers, and the PlayStation Career Pathways Program will help to increase diversity and representation in both business and the creative industries."
Tiffany Hester, Senior Director Diversity, Equity & Inclusion at Sony Interactive Entertainment, said: "At Sony Interactive Entertainment, we strive to create a world where everyone belongs. The scholarship we have established with Manchester Metropolitan University is one strand of that vision as set out within the newly formed PlayStation Career Pathways Program. Our program's mission is to drive a new era of creativity, development, and growth in the gaming industry by fostering strategic partnerships and providing career pathway opportunities for Black people and other underrepresented communities."
The closing date for applications is October 24.
You can find more here and how to apply here
https://www.mmu.ac.uk/giving/what-we-support/scholarships/playstation-career-pathways-program/
---
The Asian Media Awards return on Friday October 29 at the Emirates Old Trafford in Manchester.
Previous recipients of an Asian Media Award include Krishnan Guru-Murthy, Waris Hussein, Art Malik, Mehdi Hasan, Nina Wadia, Anita Rani, Shobna Gulati & Faisal Islam.
The University of Salford are Premier Partners to the Asian Media Awards.
Partners to the awards include ITV, MediaCom, Reach PLC, Manchester Evening News, Press Association Training & TheBusinessDesk.com.
The awards are also supported by Manchester Metropolitan University, AMT Lawyers, DKR Accountants, 6G Internet, Emirates Old Trafford & L.C.C.C, Supreme Dream Events, Payal Events & Cleartwo.