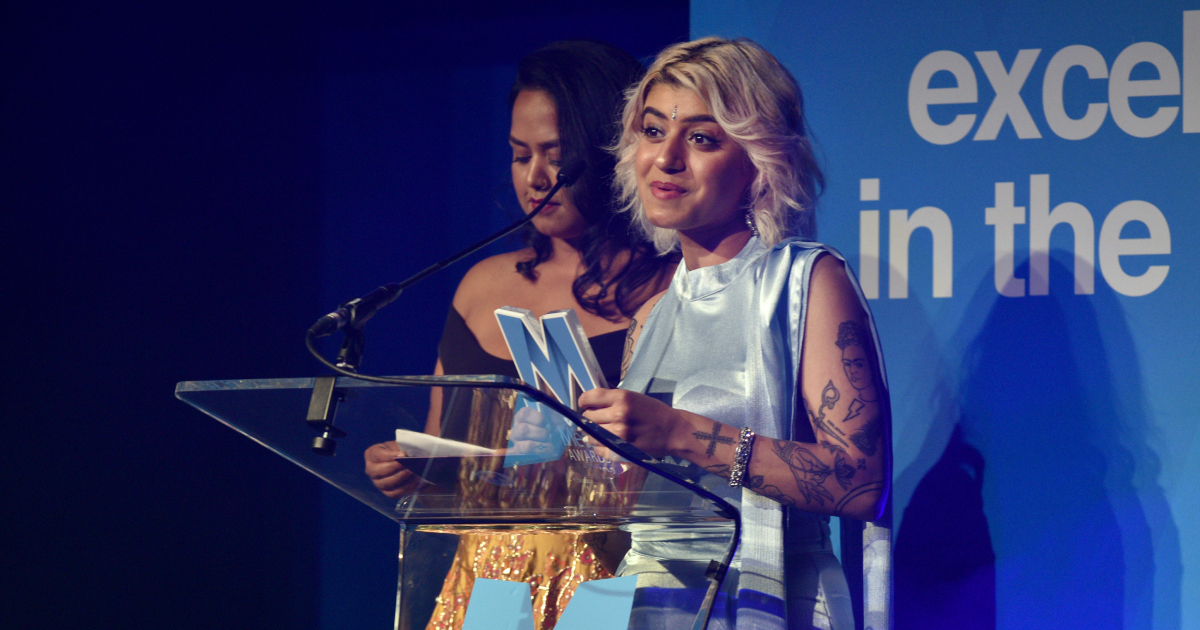 The efforts of  writer and blogger Chandni Sembhi who has taken it upon herself to assist young people beginning their journey into journalism was rewarded at the 2021 Asian Media Awards.
The 9th Asian Media Awards ceremony took place at the Emirates Old Trafford on Friday night (October 29) with Good Morning Britain presenter, Adil Ray and Eastenders star Jaz Deol also amongst the winners.
The 2021 Asian Media Awards are supported by the University of Salford and were hosted by Sky Sports news presenter Bela Shah.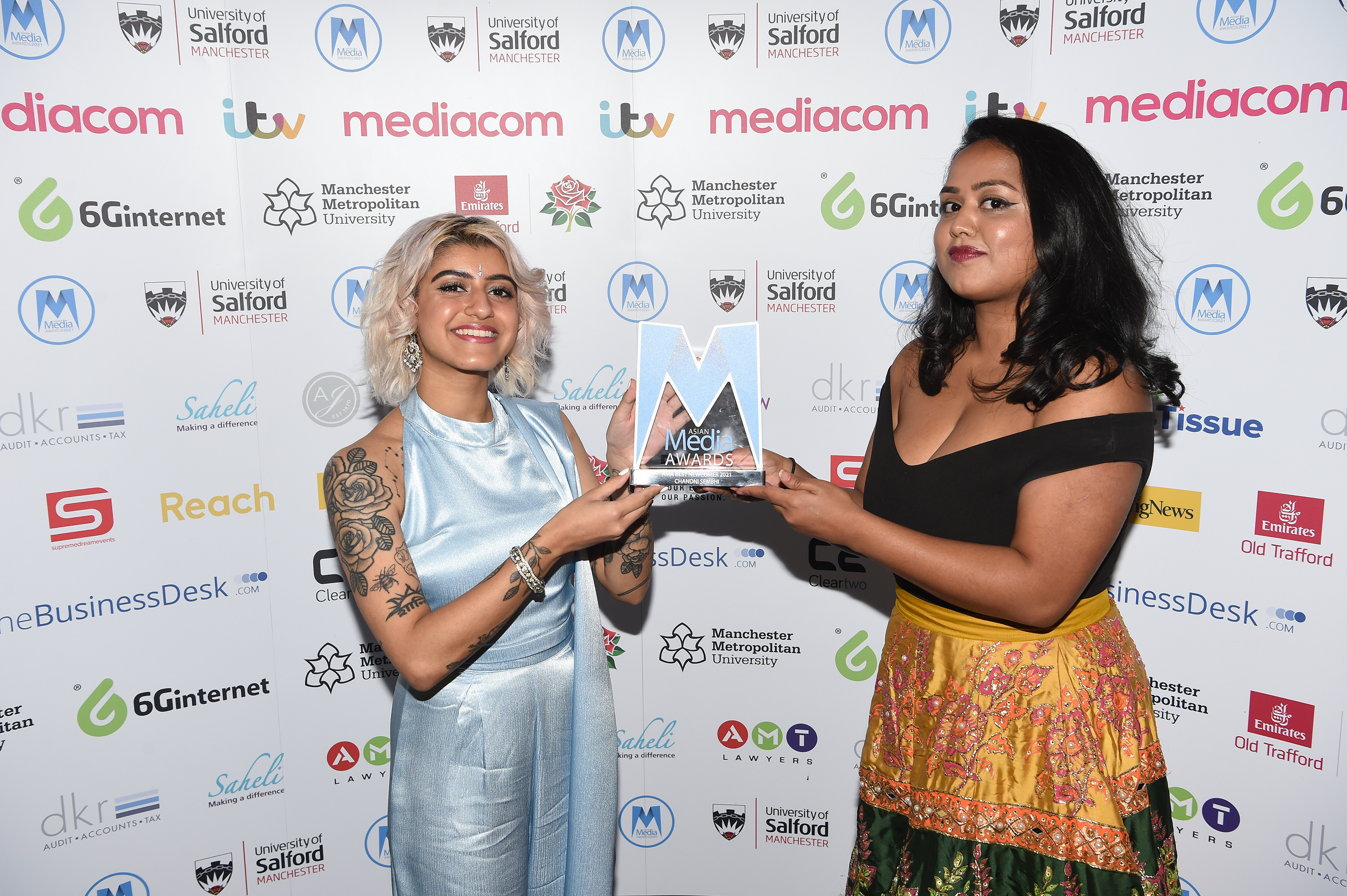 Chandni Sembhi was presented the AMA Best Newcomer Award by writer and journalist Faima Bakar.
In the midst of a global pandemic which has had far-reaching affects across the creative industry Chandni launched 'SoYouWantToBeAJournalist' – a platform aiming to enlighten and inform those looking to forge a career into the media.
Almost a year later, she has reached over 3,000 followers through posting job ads, calls for pitches, tips on entering the industry, help with job applications, and interviews with industry professionals.
This, she has managed alongside a full-time role as a senior content producer at Pinknews.
Her advice is tailored to people of all backgrounds who are leaving education and maybe unsure of what a career in journalism actually entails.
All the resources she posts are free to access. Chandni feels that some may be 'priced out' of a route into journalism and media due to issues like unpaid work experience, or those unable to afford to work in London.
She wanted to ensure that regardless of financial background, people could find the resources they needed to make a start.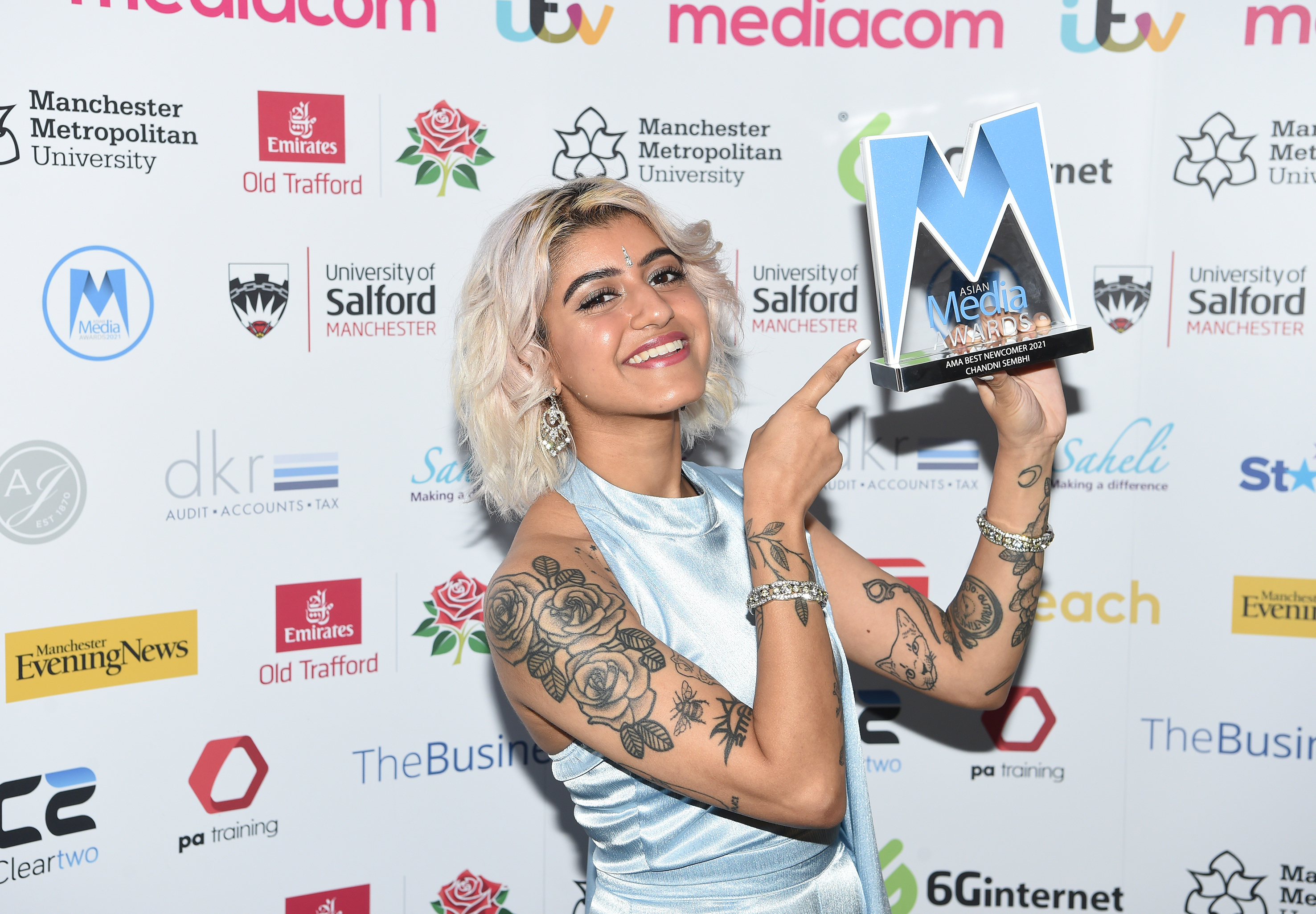 The common theme is that enthusiastic minds look to create a future for themselves in an industry they are passionate about.
SoYouWantToBeAJournalist has proved to be a catalyst for that passion and desire over the past year, serving as a one-stop-shop for all the tools and advice an up-and-coming journalist or media professional needs to get started.
Chandni's candid videos and posts and her commitment for supporting the creative industry has been commended not only by her followers but fellow professionals.
During a period of great uncertainty, where it has been more important than ever to support young people, Chandni's genuine contributions are helping to inspire the next generation of journalists and reporters.
Chandni said: "It means the world to be recognised in this way for my work on SoYouWantToBeAJournalist, by such an outstanding organisation that nurtures and supports Asian people working in the media.
"I endeavour to continue to make the media industry a more diverse place to work and want to thank the Asian Media Awards for providing me with the opportunity to achieve further visibility."
---
The Asian Media Awards 2021 ceremony took place on Friday October 29 at the Emirates Old Trafford in Manchester.
Previous recipients of an Asian Media Award include Krishnan Guru-Murthy, Waris Hussein, Art Malik, Mehdi Hasan, Nina Wadia, Anita Rani, Shobna Gulati & Faisal Islam.
The University of Salford are Premier Partners to the Asian Media Awards.
Partners to the awards include ITV, MediaCom, Reach PLC, Manchester Evening News, Press Association Training & TheBusinessDesk.com.
The awards are also supported by Manchester Metropolitan University, AMT Lawyers, DKR Accountants, 6G Internet, Emirates Old Trafford & L.C.C.C, Supreme Dream Events, Payal Events & Cleartwo.
Women's organisation Saheli were official charity partners in 2021.