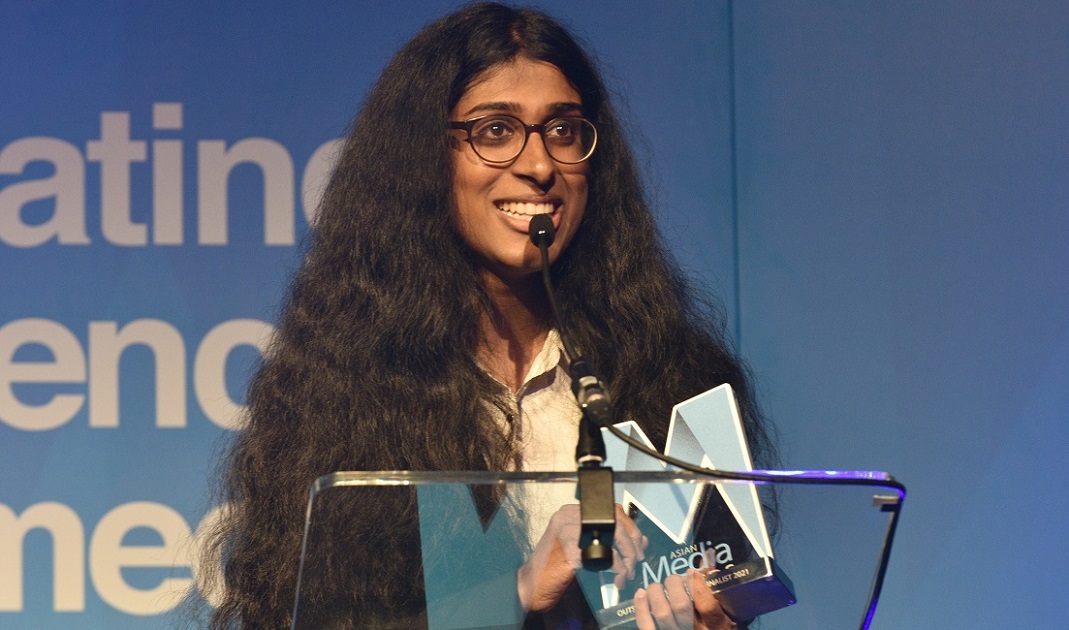 Jeevan Ravindran, a freelance journalist, was named the University of Salford Outstanding Young Journalist 2021.
The UK's leading broadcasters and journalists were honoured at the 9th Asian Media Awards in Manchester.
The ceremony took place at the Emirates Old Trafford on Friday night (October 29) with Good Morning Britain's Adil Ray, ITN's Rohit Kachroo and Eastenders star Jaz Deol amongst the winners.
The University of Salford are premier partners at the event which this year was hosted by Sky Sports news presenter Bela Shah.
A special invitation was extended to the ten 2020 winners and tributes were paid throughout the night to all those who were unable to be at the awards after a tumultuous 18 months.
She was presented the award by Paul Broster, Associate Dean at the University of Salford.
Jeevan said: "It's not easy being a young South Asian journalist in the industry, and so often it can feel like there isn't a place for us. Seeing the strides we're making despite these barriers is so empowering and makes me all the more determined to fight for a more inclusive industry.
"The nominees in my category this year are such phenomenal journalists doing incredible work and I'm so honoured to be nominated alongside them."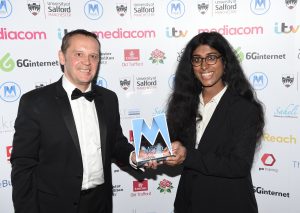 Jeevan is a journalist and presenter whose work has been showcased across multiple platforms.
During the height of the Black Lives Matter movement, she reported on the Rhodes Must Fall protests in Oxford.
She landed her first professional commission for Huck Magazine on anti-Blackness in the South Asian community after the release of the racist Hindi song "Beyoncé Sharma Jaayegi". She wrote on racial inequality in the UK for ELLE Magazine and she used she Spanish language skills to land a story on the legalisation of abortion in Argentina for BBC World. In a special report she went on use her French and Tamil skills to contact French Tamils and people in Sri Lanka who were protesting the destruction of a monument commemorating the 2009 Mullivaikkal massacre in which 40,000 Tamils were reportedly killed.
From January to April Jeevan worked full-time for Insider Inc. (formerly Business Insider) as a translation fellow, adapting articles from French and Spanish partner sites for a US audience and in May began a digital news internship at CNN.