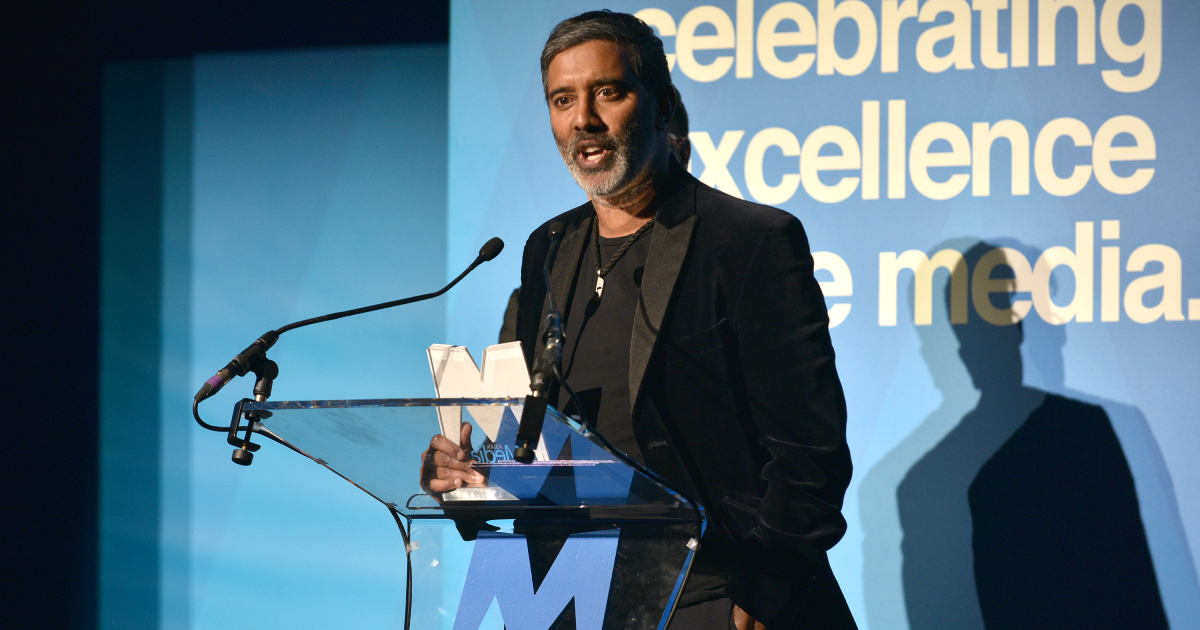 BBC Radio 5 Live presenter Nihal Arthanayake was named Media Personality of the Year at the 10th Asian Media Awards.
Nihal Arthanayake a broadcaster, podcaster, journalist, DJ and author who has been at the forefront of leading discussions and debate across a range of media formats, while at the same time being a flag bearer for South Asian media.
The 2022 Asian Media awards celebrated the achievements of journalists, broadcasters and leading creative industry professionals on Friday (October 28).
The awards honoured journalism, online, radio, TV, creative media, stage, theatre and live events in 23 categories and was back at the Hilton Manchester Deansgate where the first awards took place in 2013.
Speaking on stage Nihal he told of how journalists like himself had gone through 'phases in their careers' and encouraged young journalists in particular to believe in their full potential and never be afraid to take the next step however daunting that might be.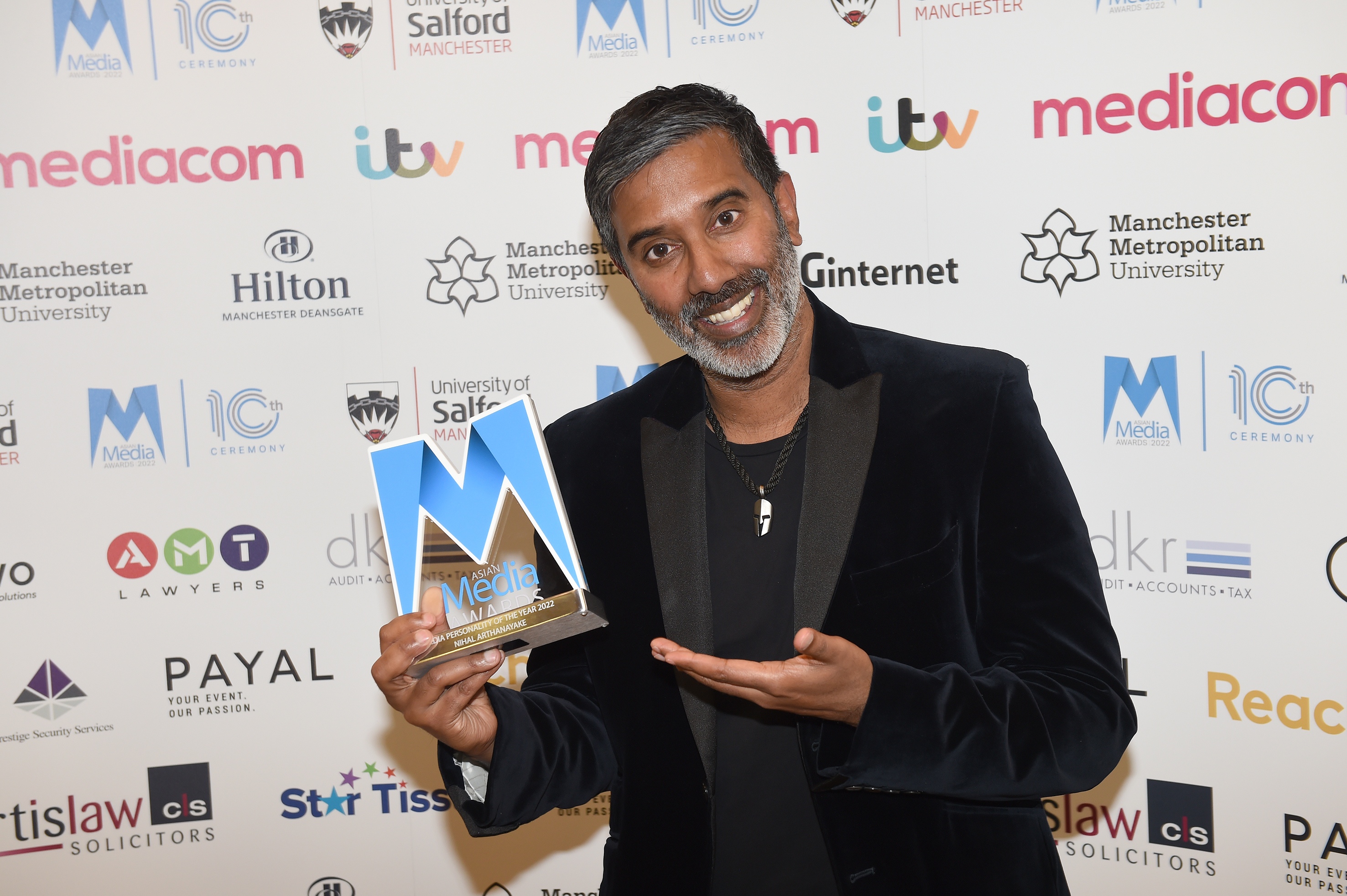 He said: "You go through stages. You start off by being 'hood' famous. That means that in the area that you live people begin to know who you are.
"Then the second stage is that you are Asian famous. That is absolutely cool and all great.
"But rather than be a certain size fish in a certain size body of water I wanted to go swim with the sharks in the ocean. To do that you have to have ambition and I think if you are a person of colour you also have to say to yourself, "You need me more I don't need you."
He later joked how the third stage and that being 'white famous' brought with it added pressures and expectations from general members of the public.
Nihal Arthanayake is one of the country's foremost radio personalities who has helped to highlight a variety of causes through his professional and private work. This has, at times, brought him into direct confrontation against those who may wish these subject matters are not raised.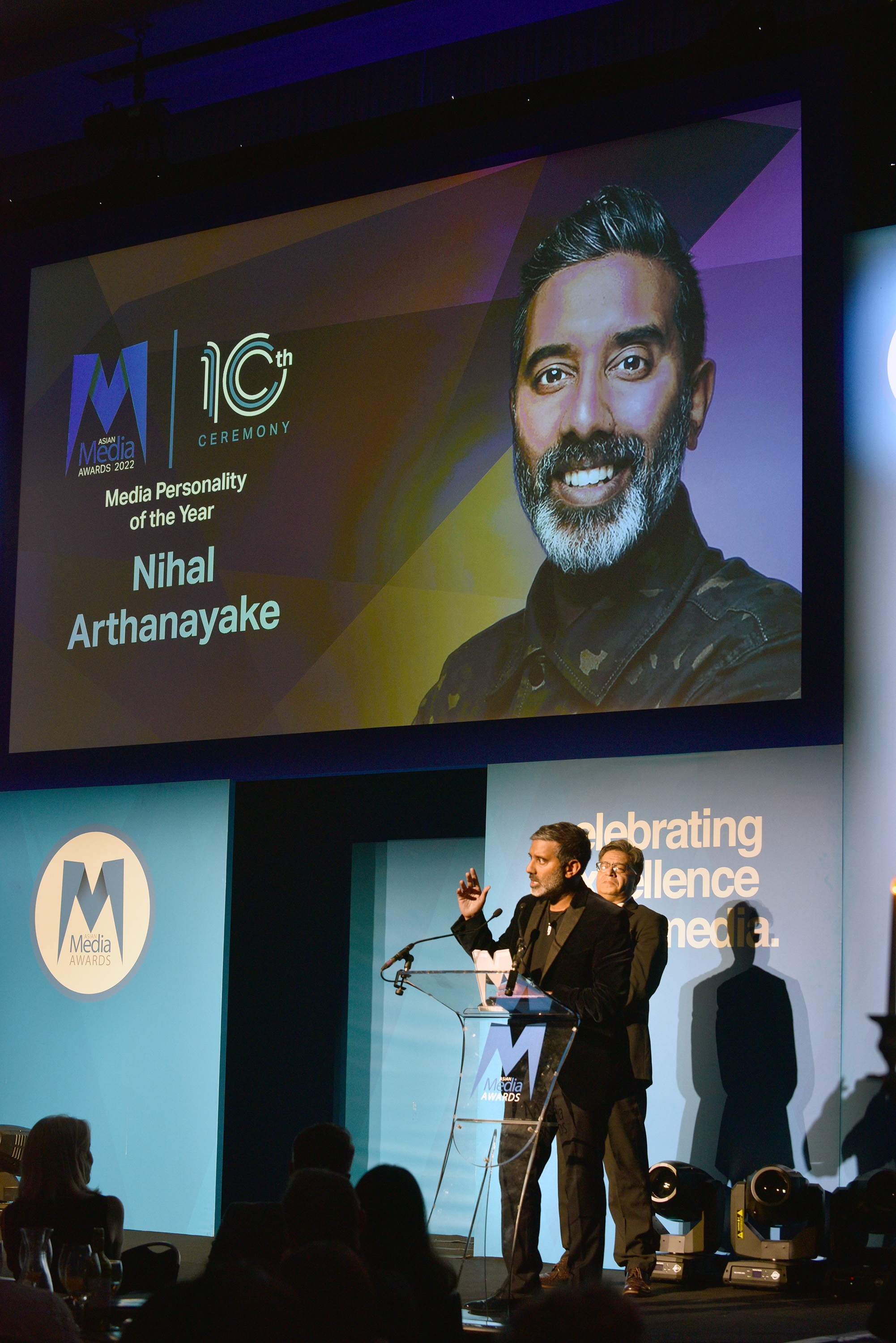 Nihal joined BBC Radio 1 in 2002 and hosted the Asian Beats show with Bobby Friction. He then went on to present the BBC Radio 1 Asian Beats show on his own, Weekend Breakfast Show, Weekend Afternoons, The Radio 1 Review Show and the multi award winning BBC Asian Network Morning Phone-In show.
The discussion and debate format would further define much of Nihal's proceeding work over the next decade as he helped to bring to the foreground issues that are ordinarily neglected on national media.
As well as bringing a sense of reason to debates through his background knowledge of religious and cultural differences, Nihal has been commended for tackling and calling out misconceptions and ignorance whenever he can.
In 2016, Nihal joined BBC Radio 5 Live co-hosting the 'Afternoon Edition' show. In 2018 the show was renamed Nihal Arthanayake and his interviewing skills have been recognised far and wide by winning the BBC Radio & Music Awards Interview Of The Year, the Amnesty International Media Award for Radio & Podcast, and a British Podcast Award.
In April 2020 Ricky Gervais publicly tweeted 'I'd like to say what a great broadcaster Nihal is. Well on his way to becoming a national treasure.'
On television, Nihal co-presented three series of BBC2's now iconic Desi DNA before, over the next two decades, going on to appear on a range of music and culture programmes such as The Culture Show, Celebrity MasterChef and Mastermind, and The Jeremy Vine Show.
As well as doing radio duties at the 2014 Commonwealth games and the Rio Olympics in 2016 he was also part of the select few BBC presenters chosen to go out to cover the Tokyo 2020 Olympic Games.
He remains strongly rooted to his DJ and musical background regularly being asked to share his knowledge of music and entertainment.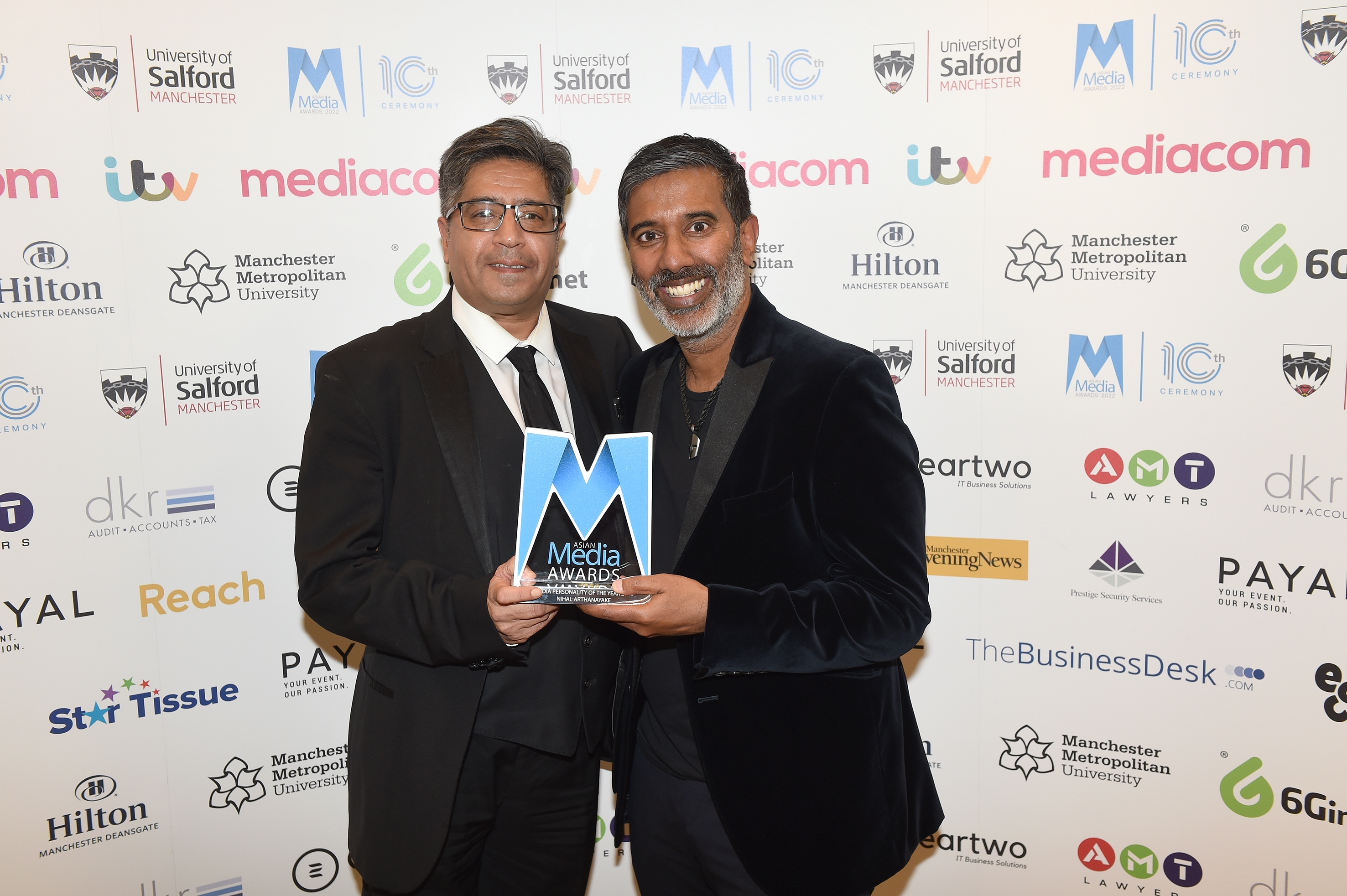 Nihal is an Ambassador British Asian Trust and was formally a trustee of the British Council and the Southbank Centre.
He has continually supported smaller charitable causes and campaigns which have not always been on the national or international agenda.
He has aimed to defend the rights of people who may not have a voice both here in the UK and across world, most notably Sri Lanka using the various platforms he has to discuss issues that may not be considered mainstream.
In recent times he authored his first book 'Let's Talk – How To Have Better Conversations' which gave us an insight into his acclaimed and unique interview skills.
The book received plaudits from Jeremy Vine, Sathnam Sanghera, Anita Anand and Matt Haig to name but a few.
---
The 2022 Asian Media Awards winners of all categories and special awards were revealed at the Hilton Manchester Deansgate on Friday October 28.
Previous recipients of an Asian Media Award include Krishnan Guru-Murthy, Waris Hussein, Art Malik, Mehdi Hasan, Nina Wadia, Anita Rani, Shobna Gulati, Faisal Islam & Adil Ray.
The University of Salford are Premier Partners to the Asian Media Awards.
Partners to the awards include ITV, MediaCom, Reach PLC, Manchester Evening News & TheBusinessDesk.com.
The awards are also supported by Manchester Metropolitan University, AMT Lawyers, DKR Accountants, 6G Internet, Hilton Manchester Deansgate, Fritz AV, Payal Events & Cleartwo.