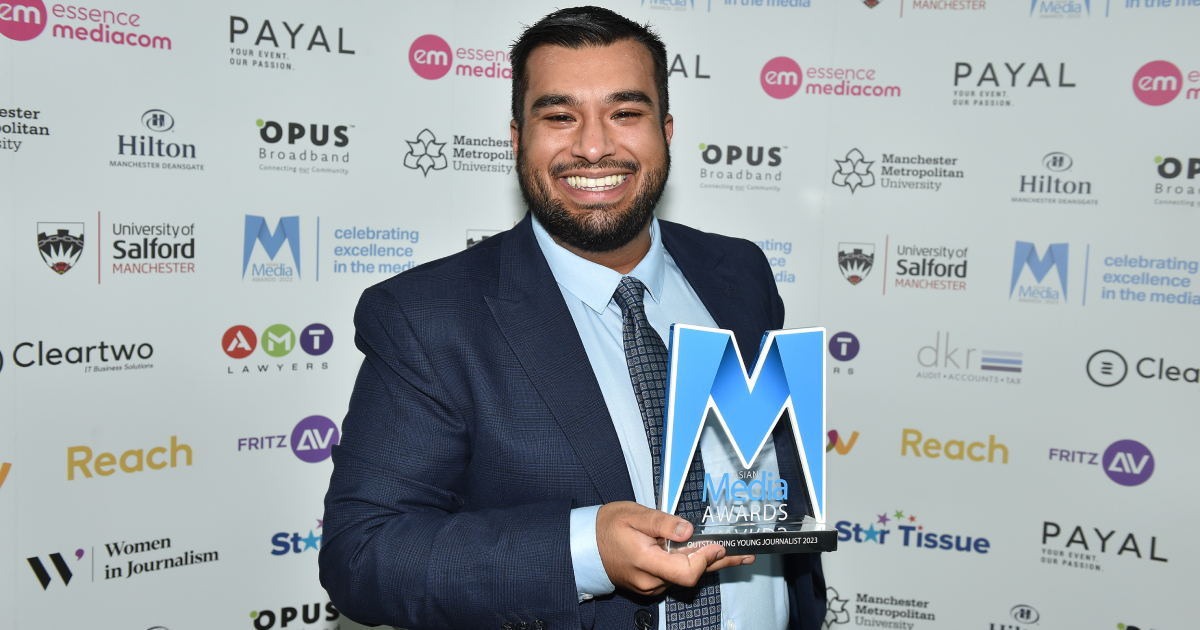 Raheem Rashid dedicated his award to his mum as he was named 2023 Outstanding Young Journalist.
The stars of radio, TV and broadcasting gathered at the 11th AMA ceremony at the Hilton Manchester Deansgate on Friday (27 October).
The awards, which are supported by the University of Salford, celebrated winners in a range of categories in journalism, stage, online and creative media and were hosted by Magic FM's Neev Spencer.
Raheem reports, plans, produces and presents bulletins for ITV News Central covering everything from breaking news to more in-depth pieces.
He was presented his award by the Dean of the School of Arts and Media, Professor Allan Walker and Associate Dean Academic, Paul Broster.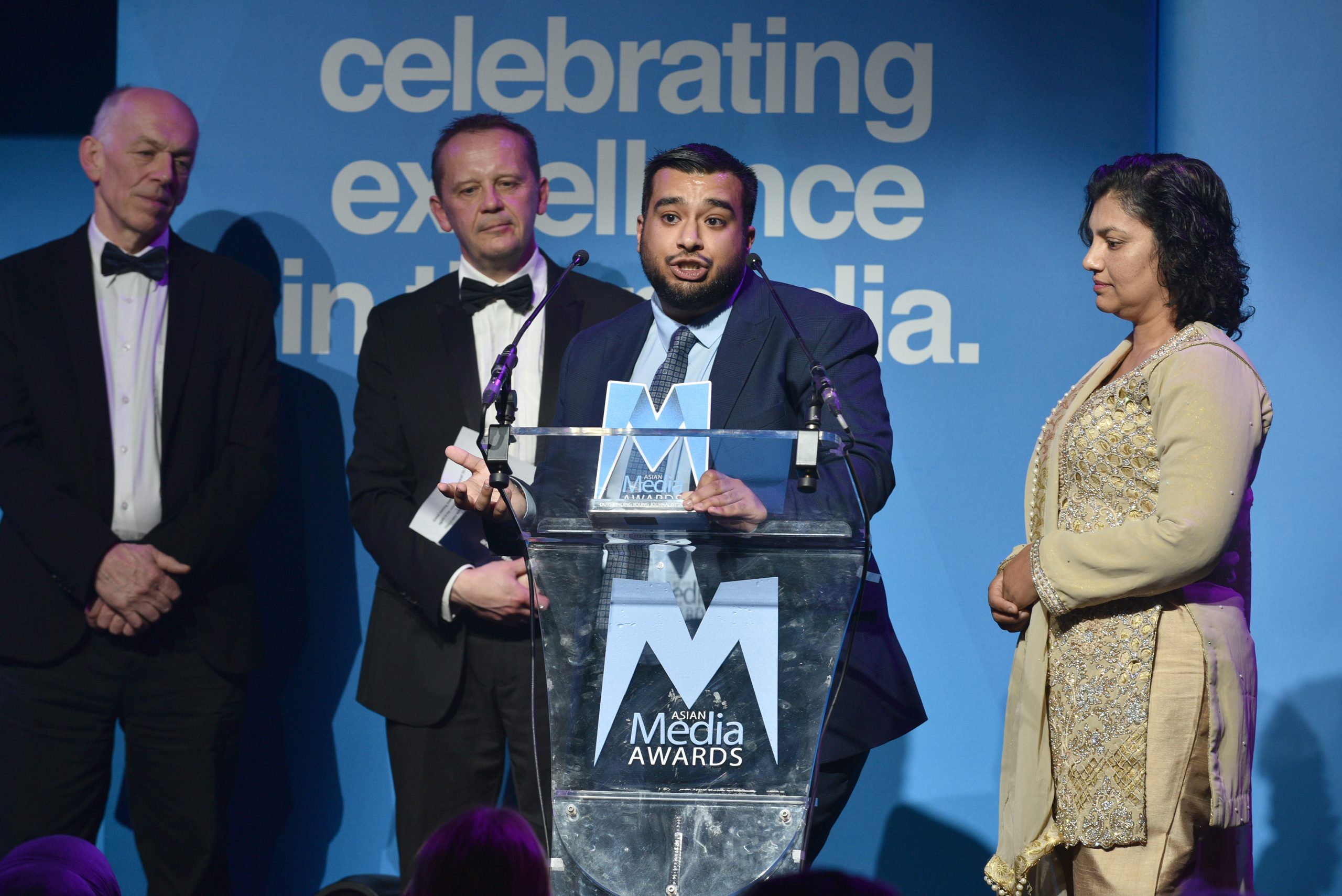 He was joined by his mum on stage.
This year Raheem has produced a series of exclusives on a family who lost their 12-year-old son in an e-scooter accident.
In a follow up exclusive, Raheem held the Mayor to account for safety lapses in the e-scooter trial scheme, eventually reporting on the ending of the scheme until safety improvements could be made.
Raheem said: "I did not expect to win to be honest. I was nervous on stage.
"I am glad the story we can do. I am glad we could do the family justice and the story justice. It is not about the award but it goes to show the work we do matters. It means something to a lot of people.
"When I started at ITV I was always told it is about the people.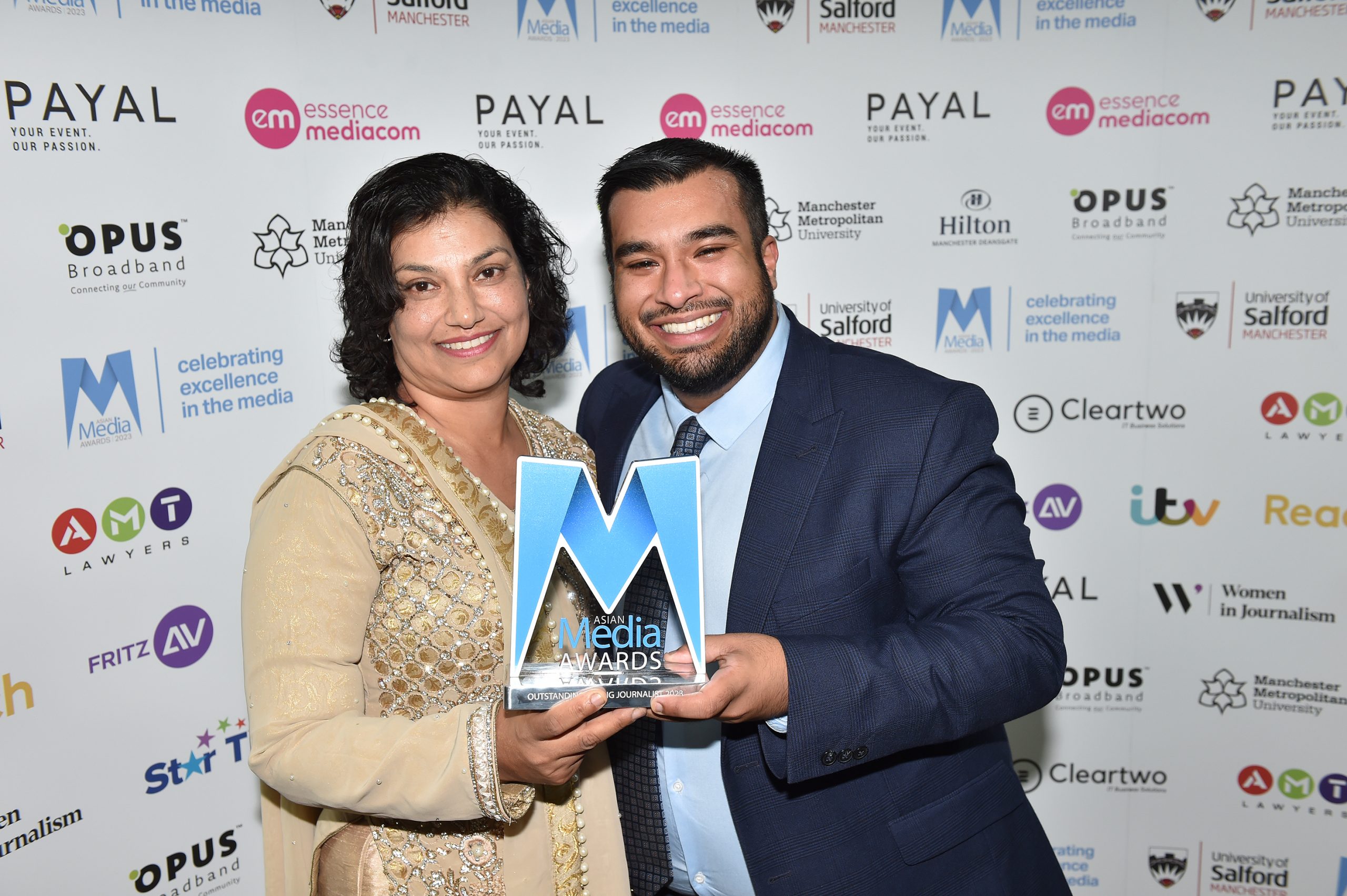 "The people who are what matter in the story. You can have a story but if you don't have people talking to you then it means nothing. Viewers don't connect and people don't believe you – that is what I think is ultimately important.
"That is ethos I have always tried to bring to our journalism. In the regions it is people being at the heart of the story."
He also has used his platform to shed light on under-represented minority voices, most notably on the South Asian LGBTQ+ community.
He talked to George Mattu, a gay man who trusted Raheem to film him giving blood for the first time, following a relaxation of the donation rules.
He recently followed the journey of a Midlands GP who travelled to Pakistan after having raised nearly half a million pounds in aid for flood victims. He followed that up with a piece focusing on women on the frontline of the Turkey earthquake relief effort.
---
This year's Asian Media Awards winners were announced at the Hilton Manchester Deansgate on Friday October 27.
Previous recipients of an Asian Media Award include Krishnan Guru-Murthy, Waris Hussein, Art Malik, Mehdi Hasan, Nina Wadia, Anita Rani, Shobna Gulati, Faisal Islam, Adil Ray & Lisa Aziz.
The University of Salford are Premier Partners to the Asian Media Awards.
Partners to the awards include ITV, EssenceMediaCom, Reach PLC & Women In Journalism.
The awards are also supported by Manchester Metropolitan University, AMT Lawyers, DKR Accountants, Opus Broadband, Hilton Manchester Deansgate, Fritz AV, Payal Events & Cleartwo.