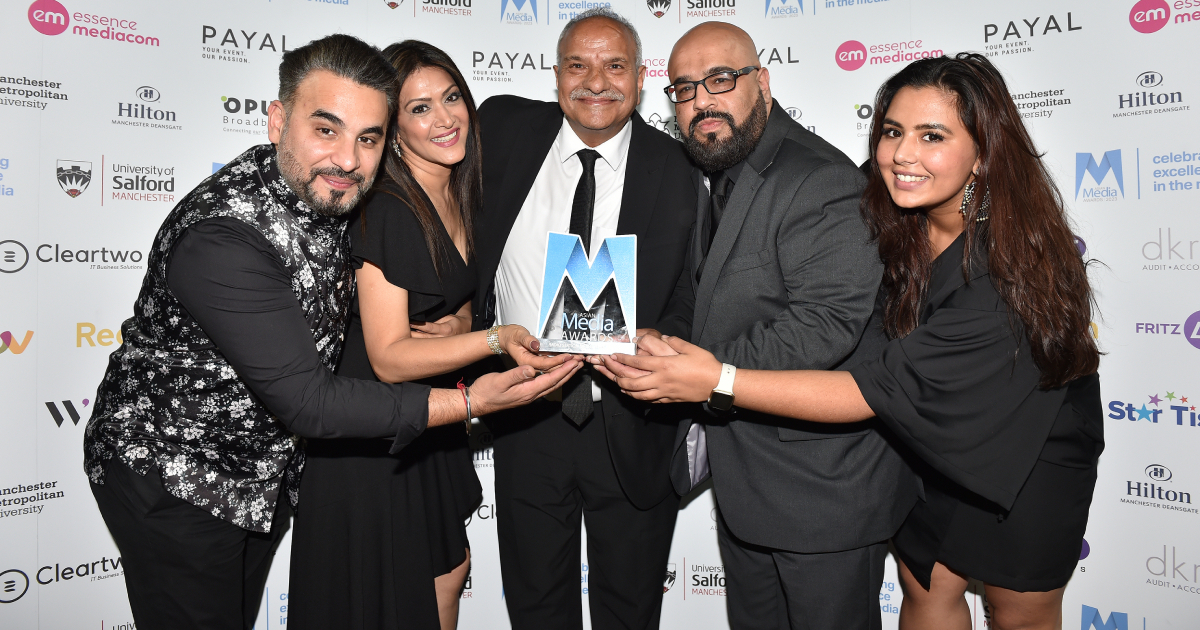 Sunrise Radio were named Radio Station of the Year at the 2023 Asian Media Awards.
The stars of radio, TV and broadcasting gathered at the 11th AMA ceremony at the Hilton Manchester Deansgate.
The awards, which are supported by the University of Salford, celebrated winners in a range of categories in journalism, stage, online and creative media and were hosted by Magic FM's Neev Spencer.
Those honoured on the night included broadcaster Tina Daheley, LBC presenter Sangita Myska and Mihir Bose who received the Outstanding Contribution to Media Award.
This year Meera Syal and Sanjeev Bhaskar were recognised with the Sophiya Haque Services to Television, Film and Theatre Award.
Shabaz Ali who takes merciless aim at the seemingly spoilt, the weird and the bizarre on Tiktok picked up the Best Video Channel accolade whilst Polite Society star, Priya Kansara was named Best Newcomer.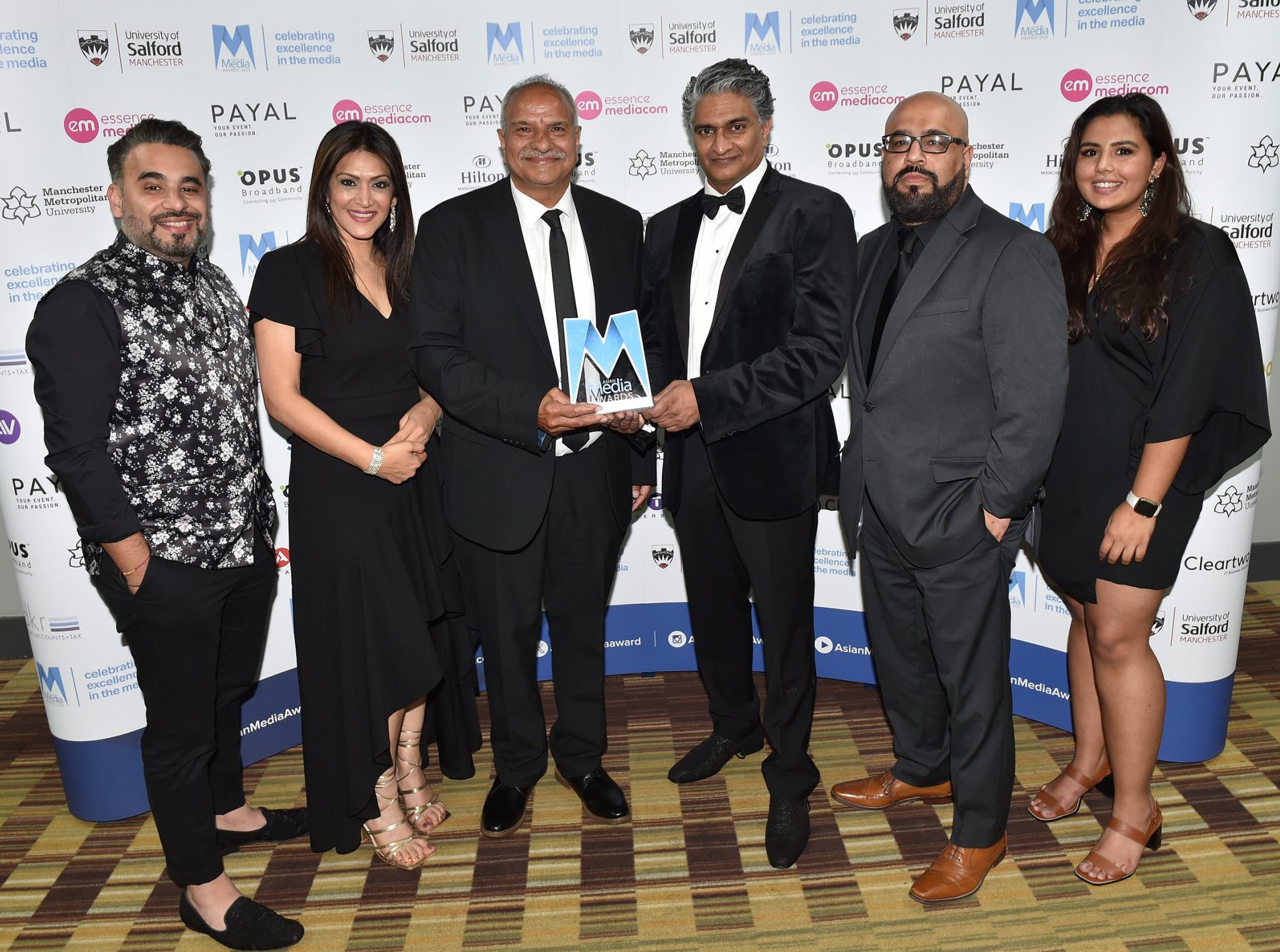 Sunrise won the award during a sombre year for the station as they lost their founder, Avtar Lit.
There were tributes on stage to him on the night as Sunrise collected the award.
The Sunrise team were joined by presenters Sonia Dutta, Paul Shah and Ameet Chana who were finalists in two other categories.
The award was presented by Mohammed Yasin Ali Khan, known as Fritz to many.
Paul said: "We are so proud once again to be picking this award.
"Thank you Asian Media Awards and thank you all once again."
He added: "Sunrise has been an institution in this country in everyone's homes, their cars, their places of work.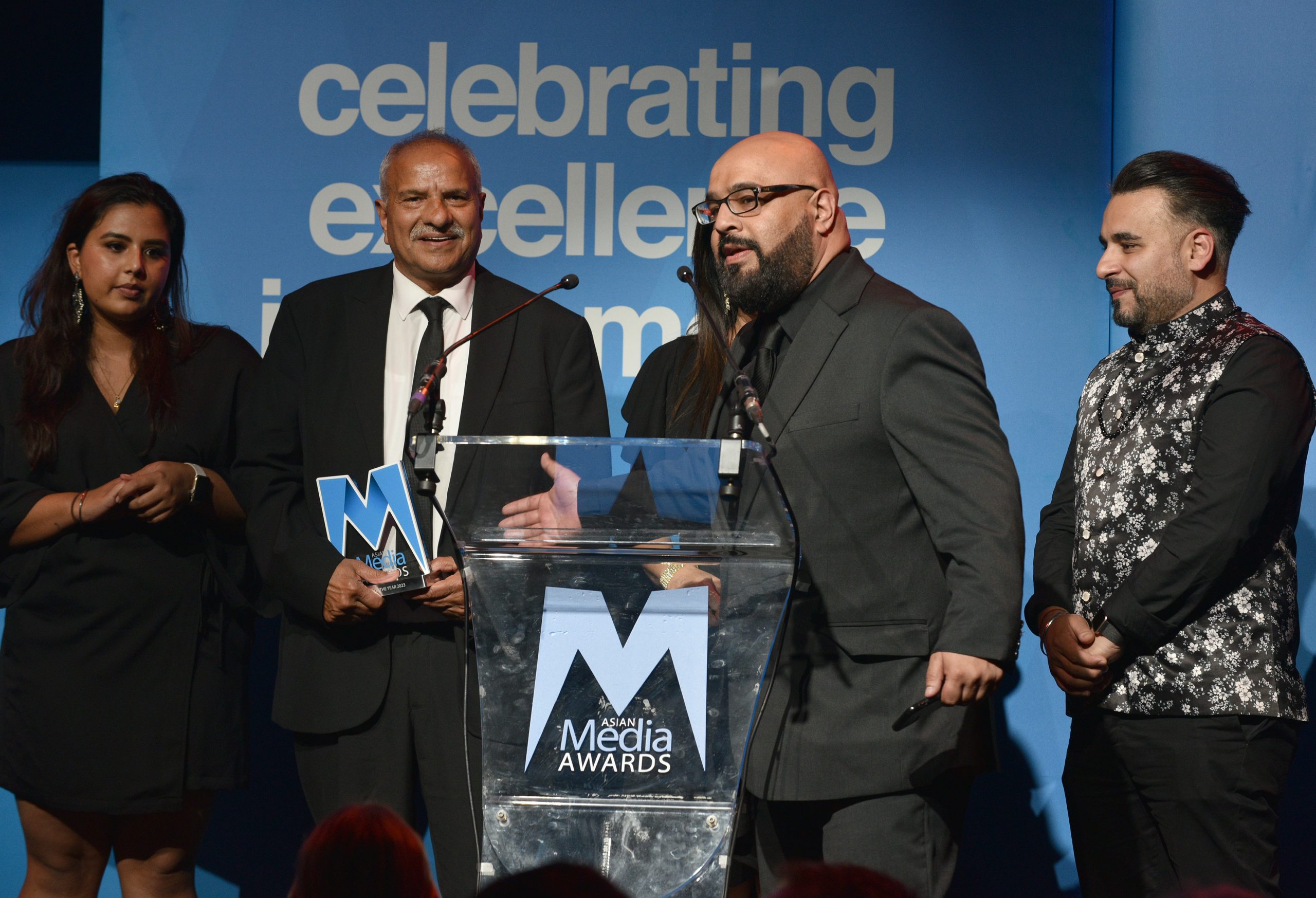 "When people think of Asian Media in the UK they think of Sunrise and we so proud to be part of this and continuing the legacy."
Sunrise Radio is the most listened to commercial Asian radio station in the UK. It has been instrumental in helping to shine a light on British Asians culture and bringing Bollywood, Bhangra, and Asian-inspired music into the mainstream.
It has helped to boost the careers of some the most well-known singers and producers in the country and showcased some of the biggest events in the world, including the IIFA Awards from Abu Dhabi.
This year, the station launched its first brand extension with 'Sunrise Smooth, dedicated to easy listening Asian music which is available in London on DAB, also on the App.
---
This year's Asian Media Awards winners were announced at the Hilton Manchester Deansgate on Friday October 27.
Previous recipients of an Asian Media Award include Krishnan Guru-Murthy, Waris Hussein, Art Malik, Mehdi Hasan, Nina Wadia, Anita Rani, Shobna Gulati, Faisal Islam, Adil Ray & Lisa Aziz.
The University of Salford are Premier Partners to the Asian Media Awards.
Partners to the awards include ITV, EssenceMediaCom, Reach PLC & Women In Journalism.
The awards are also supported by Manchester Metropolitan University, AMT Lawyers, DKR Accountants, Opus Broadband, Hilton Manchester Deansgate, Fritz AV, Payal Events & Cleartwo.