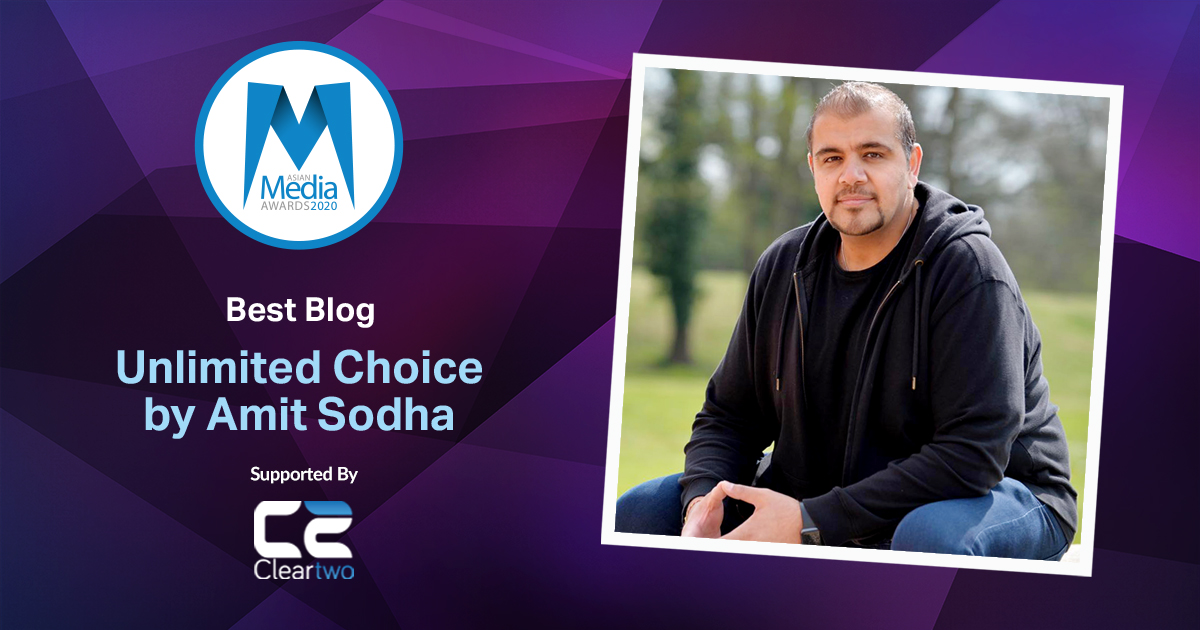 A motivational coach and presenter was named the Best Blog honour at the eighth annual Asian Media Awards.
Due to the Covid-19 and government restrictions the winners to a select number of awards in journalism, radio and stage were announced digitally on Thursday 19 November.
This year's blogs aimed to celebrate who have helped to keep us entertained, informed and inspired over the past year.
Announcing the winner was singer and musician Juggy D.
Amit Sodha is a Transformation Coach and has also held roles as a podcaster, blogger, dating coach, radio presenter and a stand-up comedian.
Through his posts he looks to share some of his personal experiences of heartache and how he lived through some of the darkest moments in his life. It was a period of time that helps him connect with others in similar predicaments.
Amit not only tried to take his own life, but also tried to stop someone else taking theirs. He also lost his sister, his mum, and fought adversity including debt and redundancy.
"Vulnerability is not winning or losing; it's having the courage to show up and be seen when we have no control over the outcome. Vulnerability is not weakness; it's our greatest measure of courage." – Brene Brown
"When we share what we're going through or have been through we give other people permission to express themselves and upon hearing our journey.
"It becomes the survival guide for others going through similar challenges in life. I hope my story encourages others to do the same, especially for our community where there is still so much stigma.
"Doing so will open the doors for others and empower them to do so. I am blessed to have parents who showed both vulnerability and strength, and now also an incredible wife where we support each other equally and so I want to express my deepest gratitude to them.
"Thank you all those who support my work and thank you Asian Media Awards for providing this incredible platform upon which to recognise the outstanding work done by inspiring individuals."
By sharing his personal stories he aims to uplift and inspire other people from all backgrounds.
His blog has garnered a major following with over 1 million followers on Facebook and grows daily. He's had over 2.2 million unique visitors to his blog which he has now been running for almost 15 years.
His blog is also the second longest running personal development blog on the internet.
---
This year's Asian Media Awards ceremony took place digitally on Thursday 19 November.
Previous recipients of an Asian Media Award include Krishnan Guru-Murthy, Waris Hussein, Art Malik, Mehdi Hasan, Nina Wadia, Anita Rani, Shobna Gulati & Faisal Islam.
The University of Salford are premier sponsors and partners to the awards include ITV, MediaCom, Reach PLC, M.E.N, & Press Association Training.
The awards are also supported by Manchester Metropolitan University, Routes Into Languages North West, AMT Lawyers, DKR Accountants, 6G Internet, Hilton Manchester Deansgate, Supreme Dream Events, Payal Events & Cleartwo.