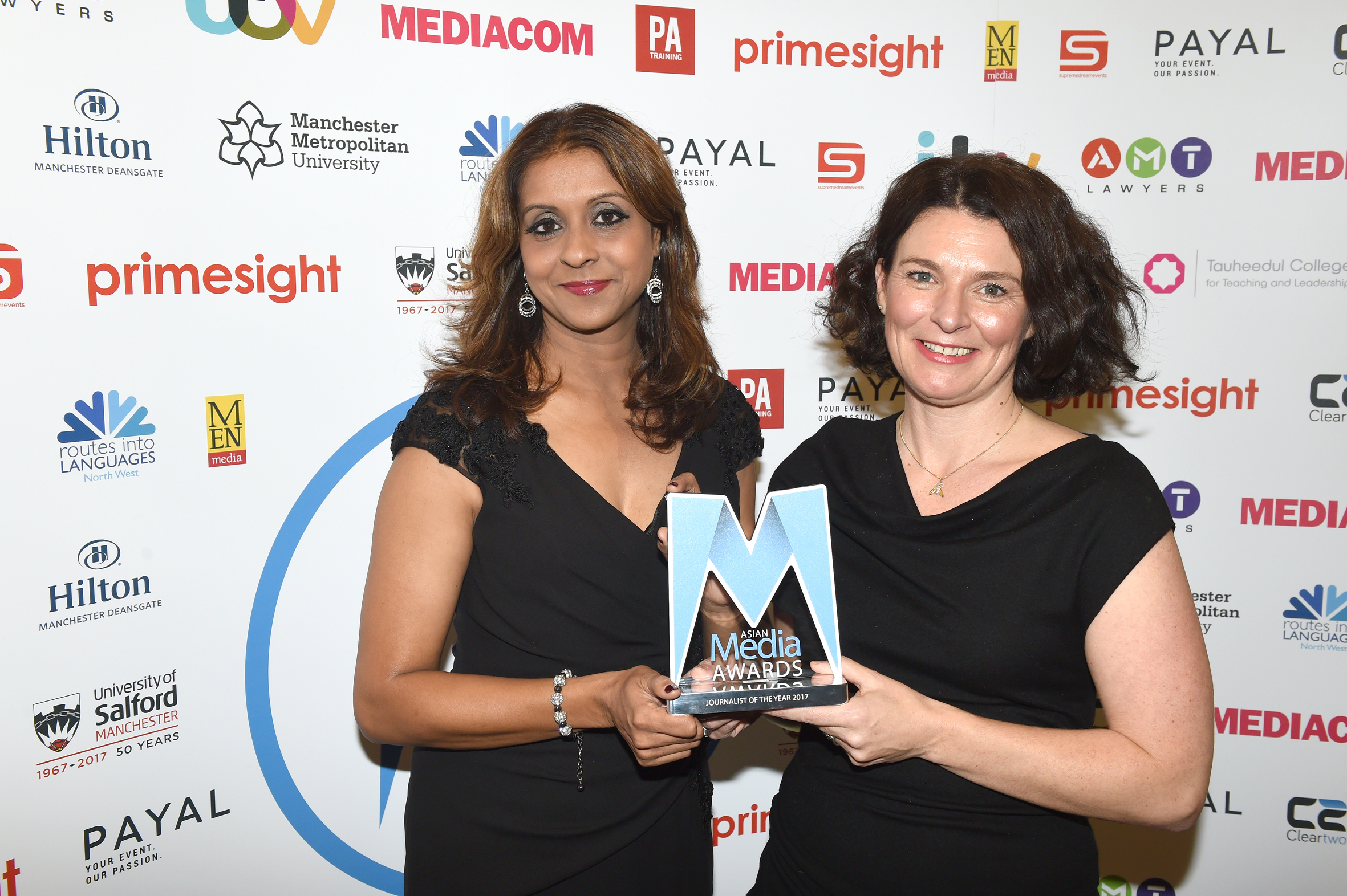 An eight part documentary series traced the global trafficking routes of some of the world's most sought-after commodities: gold, exotic animals, sex and even human body parts was named Best Investigation 2017 at this year's Asian Media Awards.
The Asian Media Awards honours journalists, broadcasters, presenters, bloggers and marketing professionals and took place at the Hilton Manchester Deansgate (Wednesday 25 October).
The series gives an exclusive guide to the global black market, with high production values, cinematography and investigative journalism.
The reporter across all eight films was Nelufar Hedayat, who herself was trafficked as a child refugee from war-torn Afghanistan.
In her investigations, Nelufar visited twenty-two different countries, traveling across the globe to follow supply chains, speak to smugglers, consumers and survivors and to expose the multiple layers of complexity and complicity in this black market world.
Some of her work uncovered a dark web of corruption and collusion between authorities and smugglers. The Traffickers was broadcast across Europe, Africa, Asia, Australia and New Zealand.
The 2017 Best Investigation Award was presented by Shamim Choudhry of TRT World.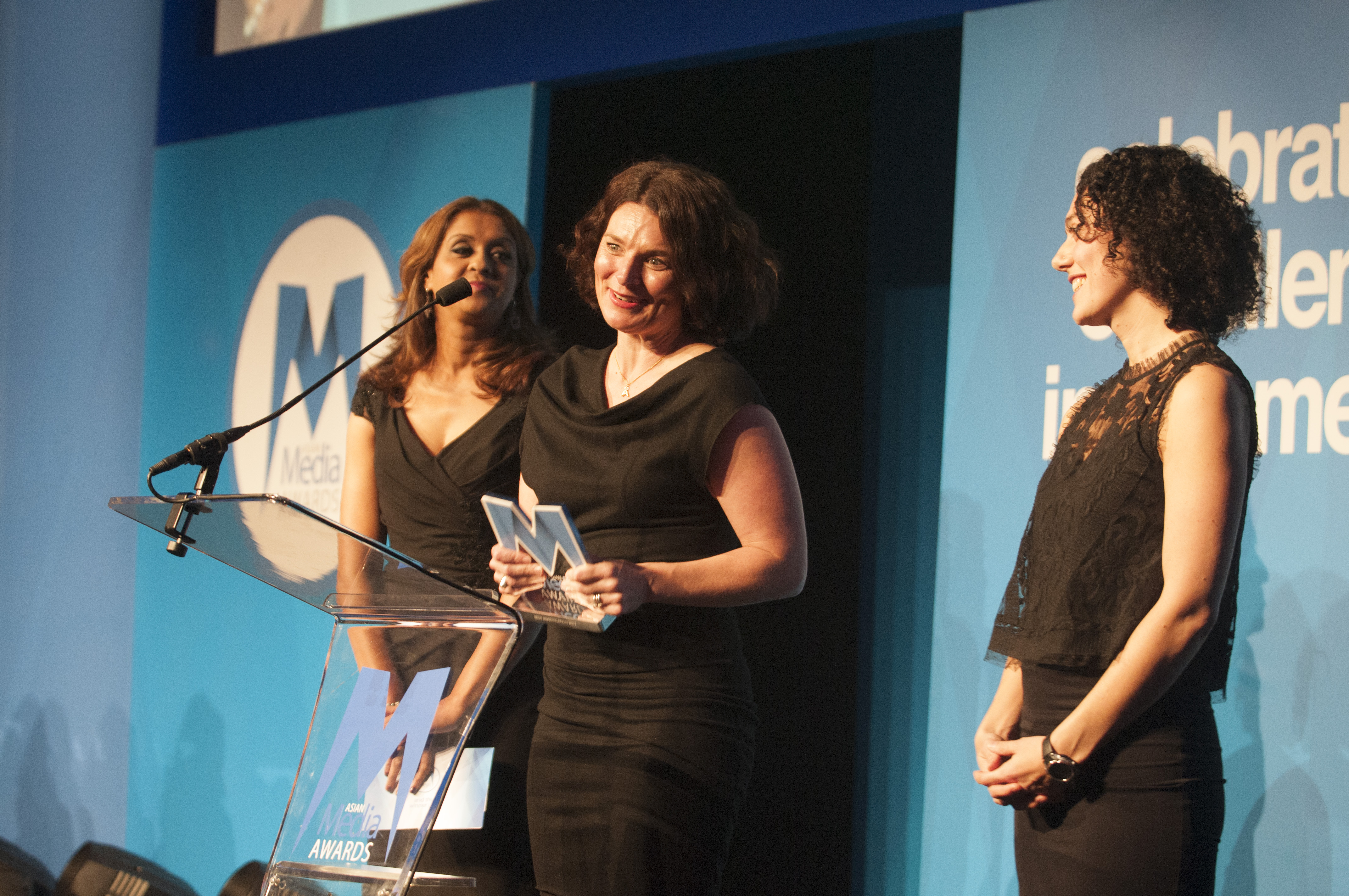 Accepting the award Suzanne Lavery said, "Thank you so much for this. We're absolutely delighted.
"The Traffickers is an eight part series with Fusion which has been shown internationally.
"We follow its stories, commodities, gold, children, women for sex, body parts, rare animals, anything that could be trafficked, we did it.
"Nelufar Hedayat was out there, three weeks on, three weeks off, doing the most extraordinarily punishing stories in 22 different countries in the course of the year. She's a complete legend."
The University of Salford are premier sponsors and partners to the event include ITV, MediaCom, M.E.N, Press Association Training & Primesight.
The official Charity Partners for 2017 are Sightsavers.
The event is supported by Manchester Metropolitan University, Routes Into Languages, AMT Lawyers, Hilton Manchester Deansgate, Tauheedul College for Teaching and Leadership, Supreme Dream Events, Payal and Cleartwo.