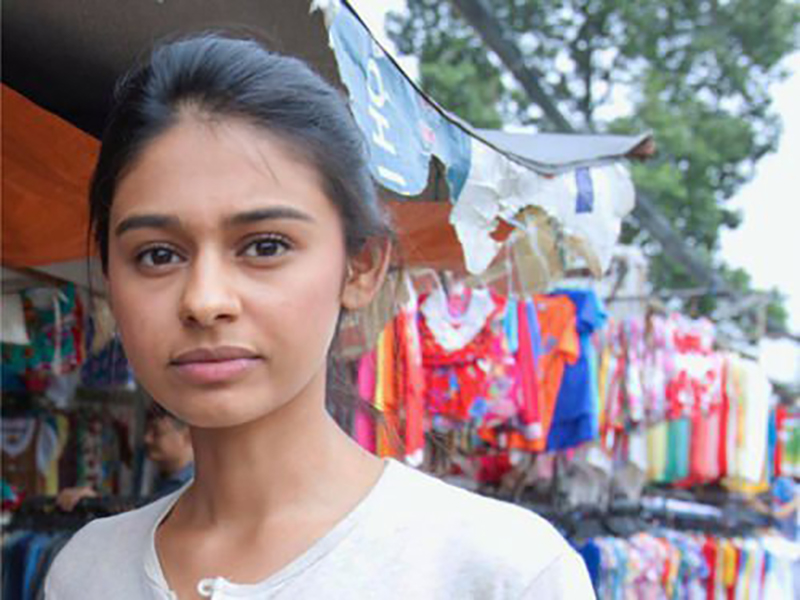 Broadcast journalist Nelufar Hedayat was named Manchester Metropolitan University and Routes into Languages North West Journalist of the Year 2017.
Nelufar has produced a number of high-profile investigative features for a range of international media outlets.
The Asian Media Awards, honours journalists, broadcasters, presenters, bloggers and marketing professionals and took place at the Hilton Manchester Deansgate (Wednesday 25 October).
Nelufar said, "I am humbled, honoured and thrilled to be winning this award.
"I can't quite explain what it means to me as a British Asian woman to be recognised in this way. I want to thank everybody for the support they have shown me and the other people in the category who stood alongside me.
"To be in the company of such strong, proud resilient journalists is such an honour. As this industry progresses, it gets harder and harder to make these films.
"If we journalists are passionate and giving and want to tell these stories, there will always be someone willing to allow us."
A former presenter of BBC Newsround, Nelufar has chosen to focus on covering cultural movements and conflicts affecting women, children and families across the world. Nelufar has worked across the BBC, The Guardian and for Channel 4.
Joining Channel 4's flagship foreign affairs series, Unreported World as a reporter in 2014, Nelufar led a high impact investigation into the illicit dog meat trade in Vietnam. In her landmark series, 'The Traffickers,' Nelufar traced global networks of illicit trade from consumer to source, showing viewers how they are often unwittingly complicit in murky black markets around the world.
She exposed the complicated truth behind the illegal trafficking of commodities as diverse as babies, human organs, exotic animals and women trafficked into the sex industry.  
In order to make this ambitious series, Nelufar herself travelled to twenty-two countries across the globe.
The series was shown in the UK via the Fusion app and available to view on iTunes and Amazon.
Nelufar was on assignment at the date of awards and the award was collected by members of her production team for the series 'The Traffickers'. The eight-part series also won the Best Investigation Category.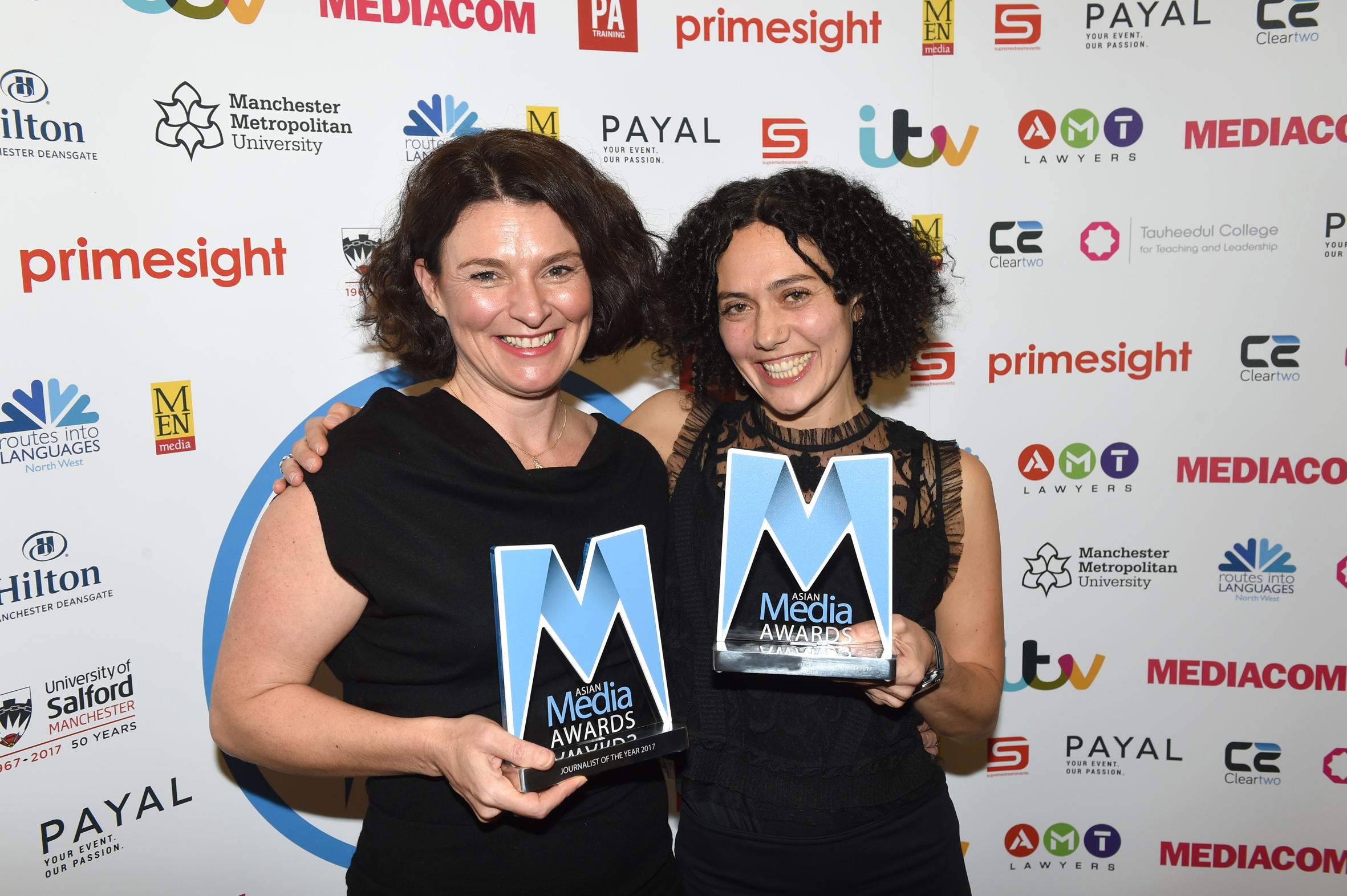 Speaking on stage, Dr Derek Bousfield, Head of Languages, Information & Communications said, "We have been supporting the young talent and emerging talent from across the Asian community over the past five years. We have had many successes right across the Asian community.
"We've been able to help place many students into regional, national and international news media outlets.
"This level of support that we provide is absolutely fantastic in terms of helping people from across a number of communities who sometimes have social restrictions on going out and achieving their dreams.
"We're here to help reach out to the Asian community and work alongside them to help make those dreams come true.
"Not only will we continue to do this, we will do this more strongly as the years go on.
He added, "This development which seeks to firmly secure Manchester as a global leader for the social, cultural and economic benefits and the work of the creative, media and journalism industry will succeed not just through the efforts of MMU because we are leading this, but will only succeed if everybody in this room reaches out and works together to ensure that those who have an undying, burning need to work within the media and journalism sectors have that opportunity.
"It is up to us here today to ensure that, going forward, the very best of our communities home grown talent has those opportunities and none more so is the future of this talent from across the rich diversity of our society typified in those nominated here this evening."