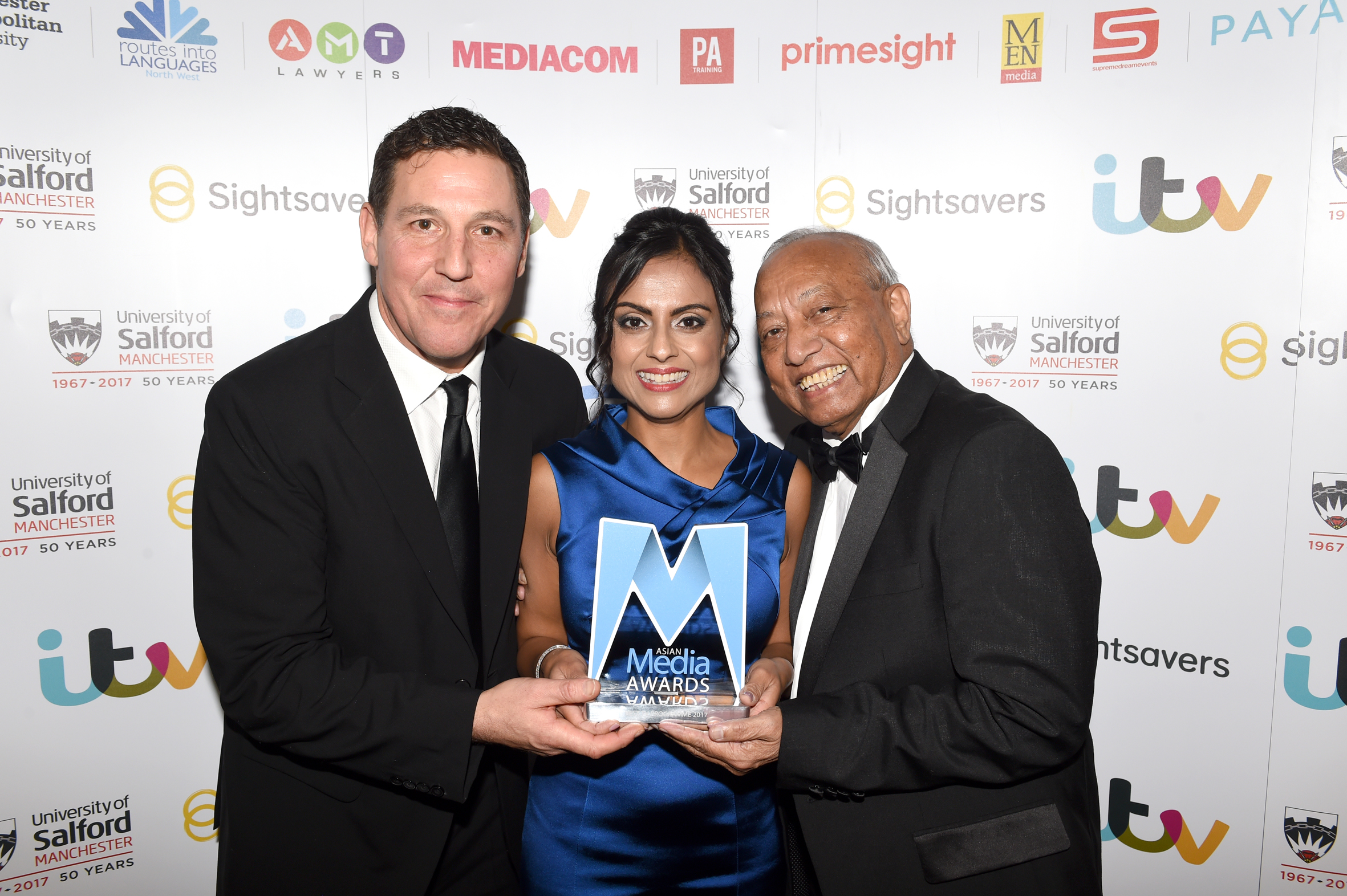 A two-part series which looked into how families were affected by the partition of India was named Best TV Show/ Programme at the Asian Media Awards.
The Asian Media Awards, sponsored by the University of Salford honours journalists, broadcasters, presenters, bloggers and marketing professionals and took place at the Hilton Manchester Deansgate (Wednesday 25 October).
In 'My Family, Partition and Me: India 1947' Anita Rani explored the human impact of the partition of India through the intimate stories of four British families, including her own, in the BBC One series.
Speaking to different communities caught up in the violence – Muslim, Hindu, Sikh and British colonial – the programme followed families as they visited homes in Pakistan, India and Bangladesh for the first time.
Their journeys included emotional meetings with long-lost family friends.
The award was presented by Director of Conversion for the School of Arts & Media, Beth Hewitt and Director of Media & Broadcasting, Annabelle Waller from the University of Salford.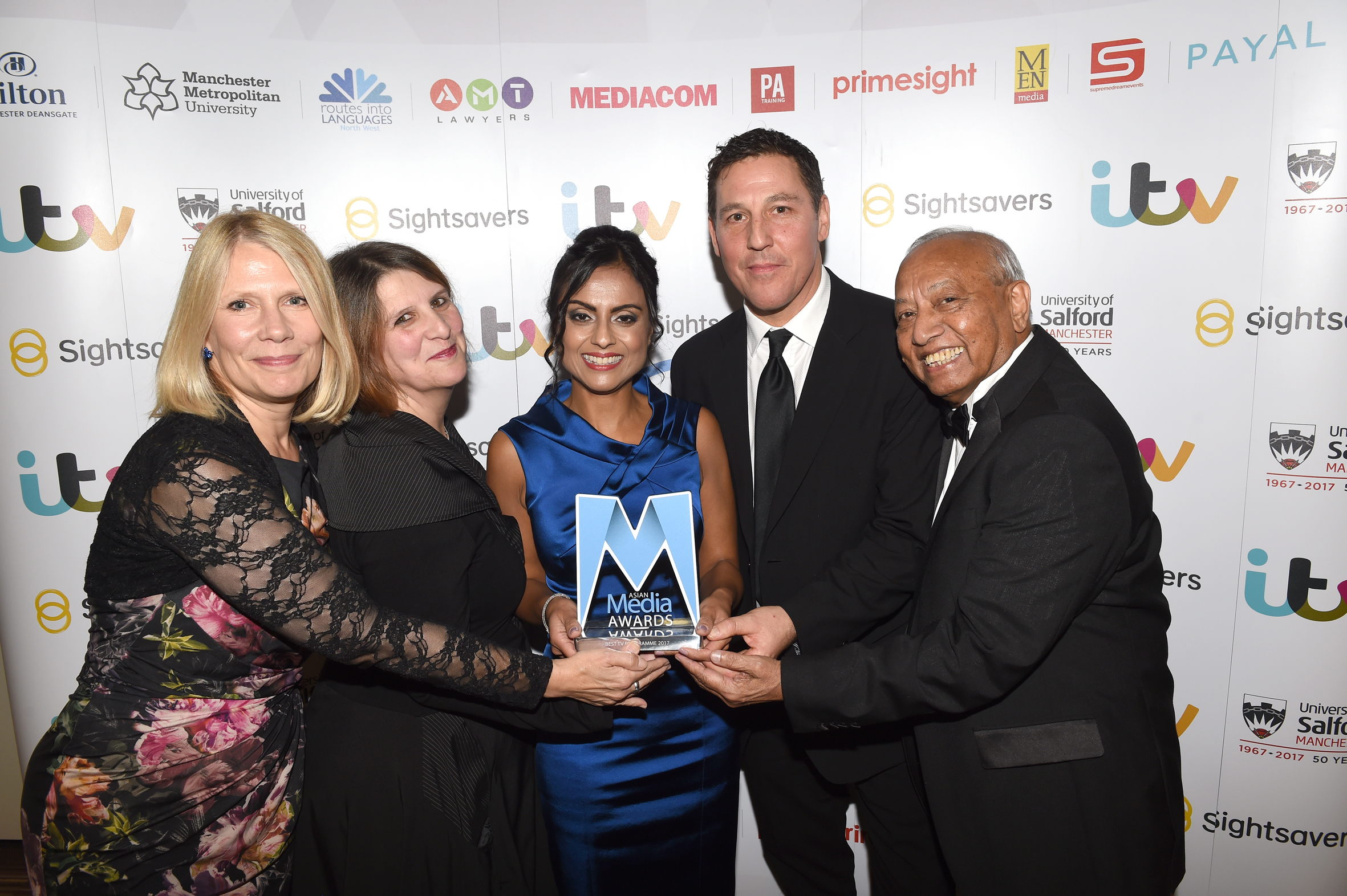 Speaking on stage Leo Burley, director said, "This two part series for BBC 1 could not have been made without Anita Rani.
"We realised that many of the 15 million people who were forced out of their homes during the partition in India in 1947 had in the decades that followed come to live in Britain. We went  to find them. That was the beginning of an extraordinary journey.
"Professor Bim Bhowmick is an extraordinary man.
"He is extraordinary in many ways- he has an OBE, he has worked in the NHS brilliantly for 48 years.
"But that's not why I was interested in him. Anita and I listened to his story. We wanted to work with him because since the age of 6 he was forced out of his home in a small village in Bangladesh and forced to flee in an extraordinary story.
"He was one of the four stories we told.
"He was the first person from his family to go back to that village in 70 years. It was an honour to work with him and the other families.
"It was certainly the most important television I have ever made."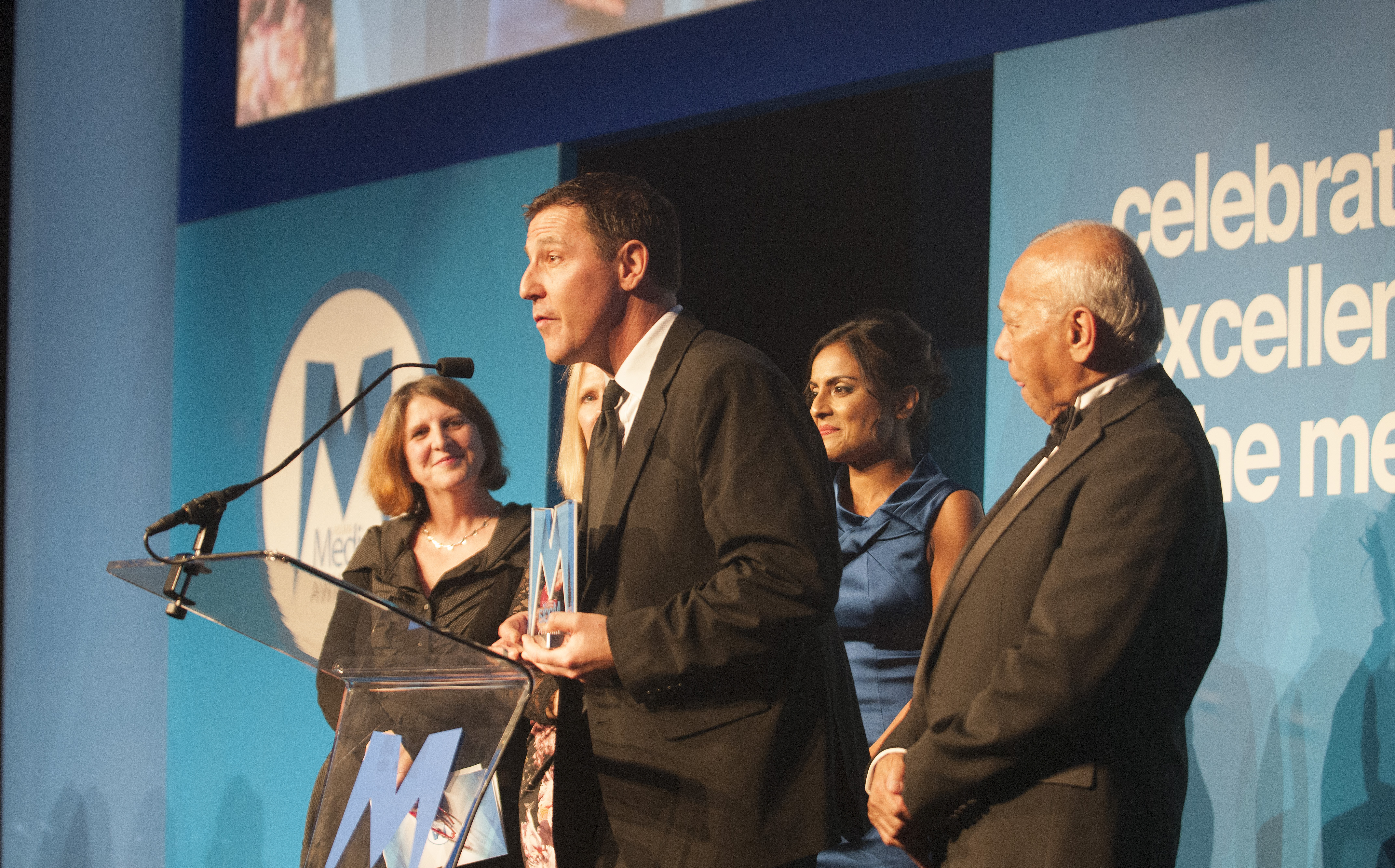 Professor Bim Bhowmick said on stage, "Thank you very much for this recognition. This is huge.
"All the feedback I had from colleagues, home and abroad, particularly from the locals, was that it has been an emotionally challenging programme and they had tissues ready by their side.
"They all thought there was so much history behind it and why wasn't it taught in History lessons.
"It was amazing. Thank you very much indeed. This is a huge honour."
The University of Salford are premier sponsors and partners to the event include ITV, MediaCom, M.E.N, Press Association Training & Primesight.
The official Charity Partners for 2017 are Sightsavers.
The event is supported by Manchester Metropolitan University, Routes Into Languages, AMT Lawyers, Hilton Manchester Deansgate, Tauheedul College for Teaching and Leadership, Supreme Dream Events, Payal and Cleartwo.