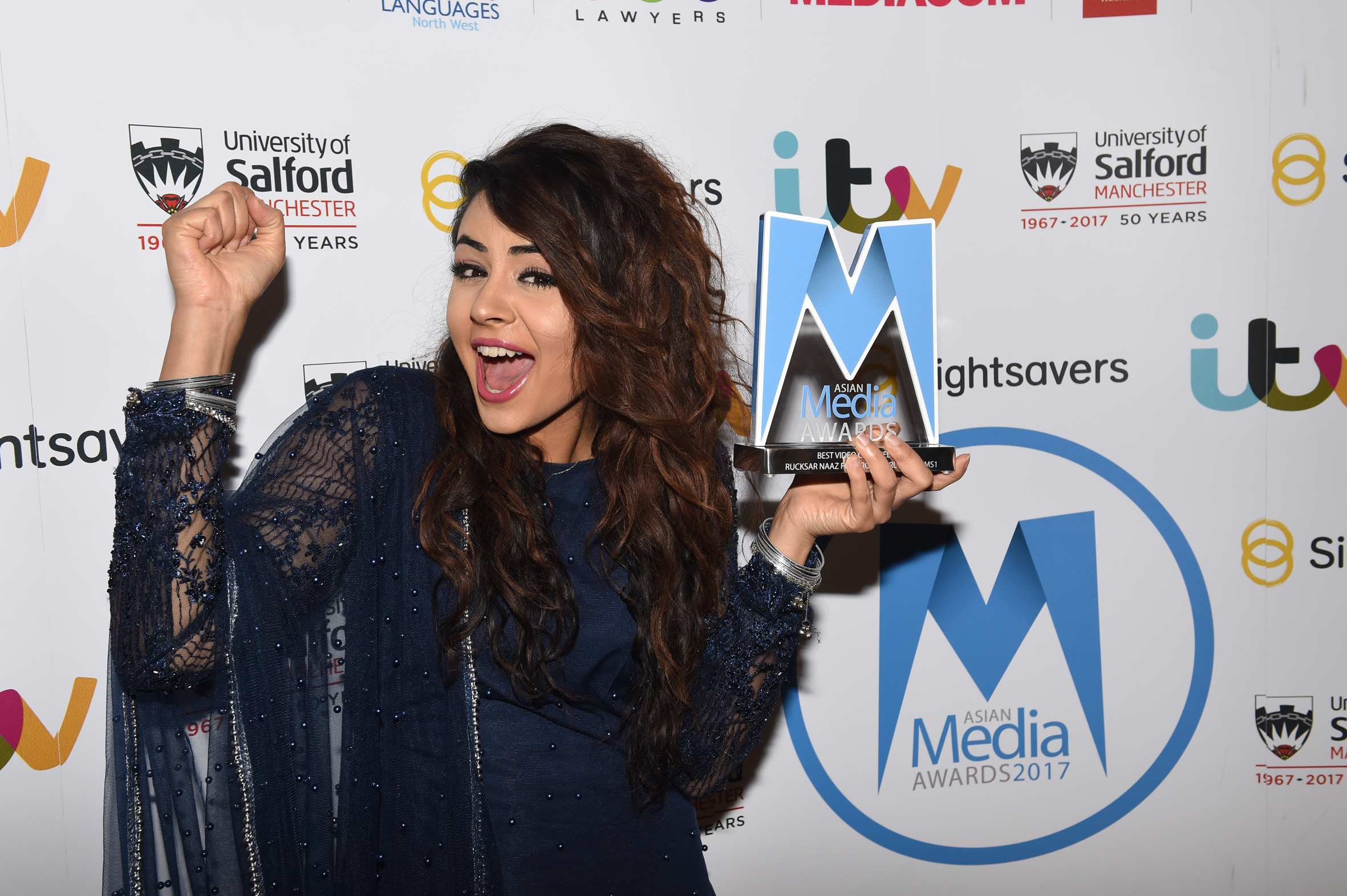 Youtuber Rucksar Naaz was presented with the Best Video Channel Award at the 2017 Asian Media Awards.
Rucksar has become a familiar and endearing face on social media since sharing her first video in January 2015.
A nurse by day, Rucksar, aged 24, created the inimitable video channel 'Brown Girl Problems 1' developing a signature style which has solidified her place in the social media culture.
As well as acting in the videos and adopting the persona of four main characters, Rucksar writes her own script, films the scenes and edits the content single-handedly.
Within a short period time, the humourous anecdotal videos, delivered in a mixture of English and Pothwari, have racked up millions of views across social media and YouTube.
With an innate drive to defy convention, Rucksar challenges social norms through her videos and tackles issues including gender equality and cultural stigmas.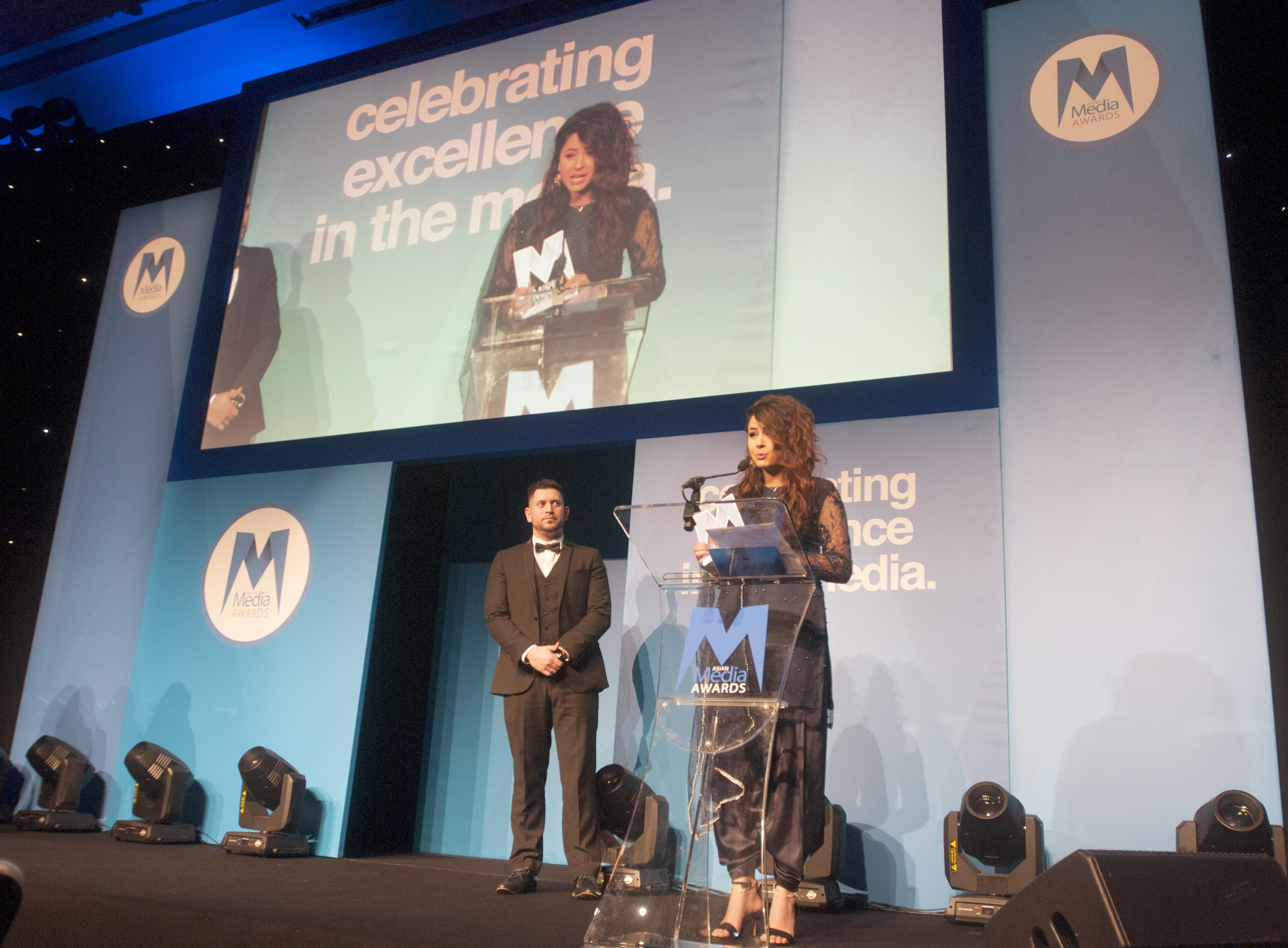 Rucksar was presented with the award by actor and comedian Abdullah Afzal.
Accepting the award she said, "This is my first award and I have one person to thank and that is Allah. He has blessed me with so much in my life. One of the biggest blessings in my life are my parents."
She added, "I got so many aunties in a twist when they realised I was making videos.
"They said, 'good girls don't make videos online.'
"With all this judgement and society trying to conform me into another stereotype, my mum and dad stood by my side and supported me through all of it, whether that was through academics, becoming a nurse and starting a YouTube career.
"They stood by my side and said, 'When you're happy, we're happy.'
"There aren't many parents out there who will support and nurture creativity especially in the Asian culture which is sad.
"But I just pray and hope that in the future there are a lot more parents like mine who will let females be represented in the media."
Despite the unwavering popularity of Brown Girl Problems 1, Rucksar has been exposed to negative and misogynistic rhetoric online.
Earlier in an interview with the Asian Media Awards Rucksar who hails from Sheffield said, "I get so much love from my audience, but at the same time there are people who are telling me to stop making videos and get back into the kitchen.
"I want to be the voice for the brown girl's in the UK. I try to send out a message in my videos – don't be judgemental.
"The messages do resonate with the large bulk of my audience. I don't want to make money or be famous from the videos.
"I just want people to be happy when they watch them."
Brown Girl Problems 1 unapologetically challenges double standards that remain rife within certain communities.
"The biggest villain in my videos is the 'aunty.' Everyone can relate to her and her judgemental stance.
"I try to highlight and raise awareness of certain cultural issues to try to get people to question things in our society.
"That can open the dialogue to change.
"Comedy is the best way to educate people. Humour makes opinions easier to share. People are more willing to listen."
Fuelled by an inherent passion to learn, Rucksar, who is dyslexic, reached her goals to become a nurse by simply challenging boundaries and studying relentlessly.
"I would wake up at 6am to study. I am so proud of being a nurse and in particular being able to help older patients from a south Asian background who have language difficulties.
"I want to empower girls through my videos so they too feel that the boundaries of possibility are endless.
"Go to university and get a job. Don't be that stereotype."