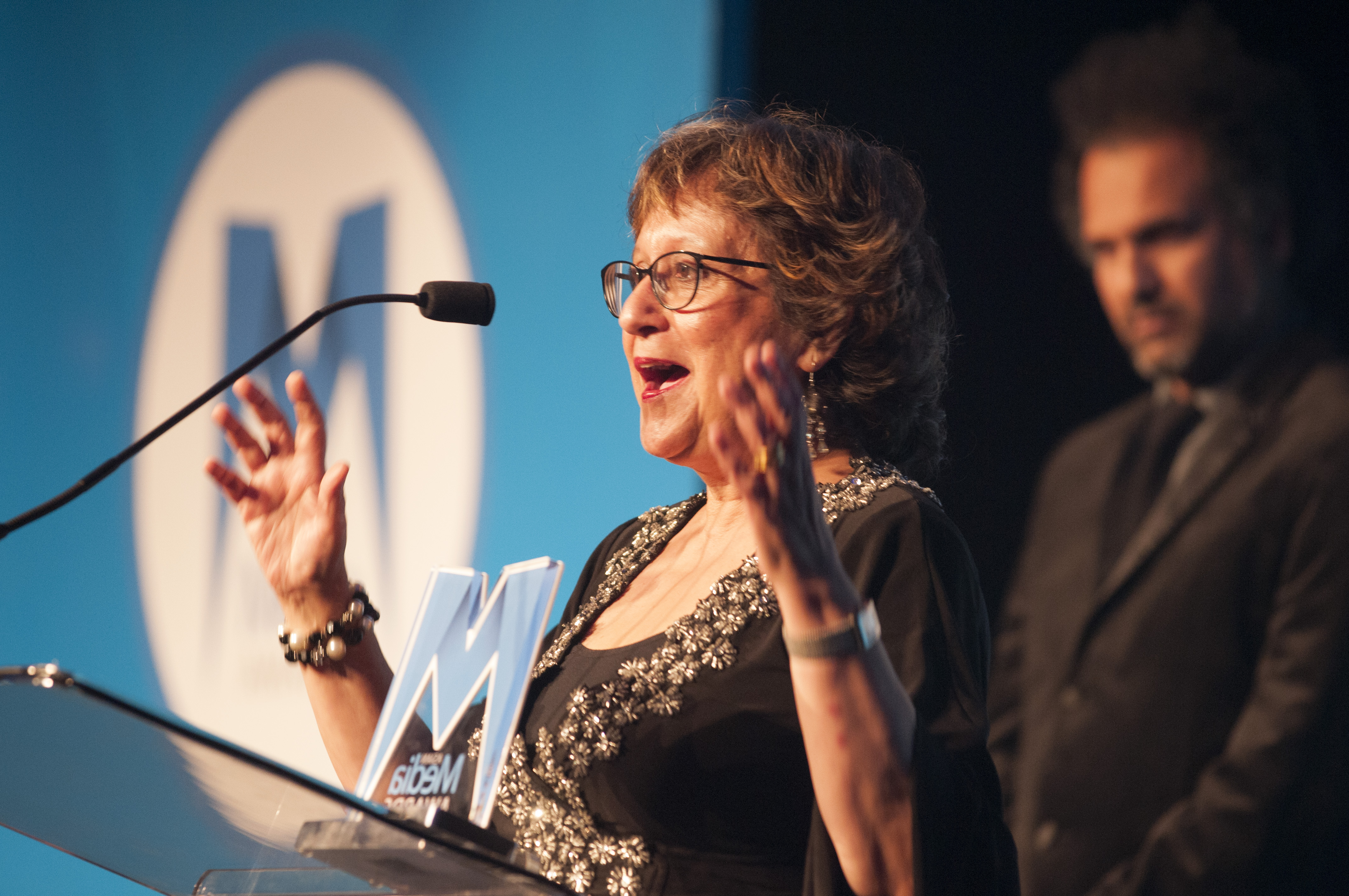 Writer and journalist Yasmin Alibhai-Brown was presented with the Outstanding Contribution to Media Award at this year's Asian Media Awards.
She was presented with the honour writer by Sarfraz Manzoor in Manchester (Wednesday 25 October) in front of fellow journalists and media professionals.
As well as fiercely defending minority groups she has also looked to challenge and raise awareness of issues within those very groups.
Speaking of the award she said, "This is an honour I did not expect in my lifetime. It is for me and all those Asian women and men who now shine in the media today.
"Many are friends and mentees. I know how hard it is- how much Asian and black talent has to strive to get noticed, get the breaks, to get where they want and deserve to be . This is a celebration of all that. There is still a long way to go.
"Don't expect me to retire any time soon. I will still be writing and broadcasting and making a nuisance of myself!
"More importantly, Asians in the media are now a force. There's no stopping them."
Speaking of her career earlier she said, "I was blessed or cursed (depends on how you look at it) with a fiercely independent mind and sense of justice.
"I make my judgements and criticisms through a human rights lens. So I have to take on the majority as well as minorities. It's tough but necessary.
"For example, when white girls are groomed and raped by Asian men, I defend the victims not perpetrators because I happen to be Muslim and Asian or because some of them face racism."
Yasmin was born in Kampala, Uganda in 1949.  Her family belonged to the Nizari branch of the Shia Islamic faith, and she identifies as a Shia Ismaili Muslim.
Her mother was born in East Africa and her father moved there from British India in the 1920s. She arrived in the UK 1972 and went on to complete a Master of Philosophy degree in literature at the University of Oxford, in 1975.
Growing up in Uganda was not always easy, "It was a beautiful place but conflicted and racially unequal, both under colonialism and after independence. We Asians never really identified with the nation and its people.
"When Idi Amin threw us out, most Africans supported him. If we could go back and change things, I hope more Asians would see black people as real equals."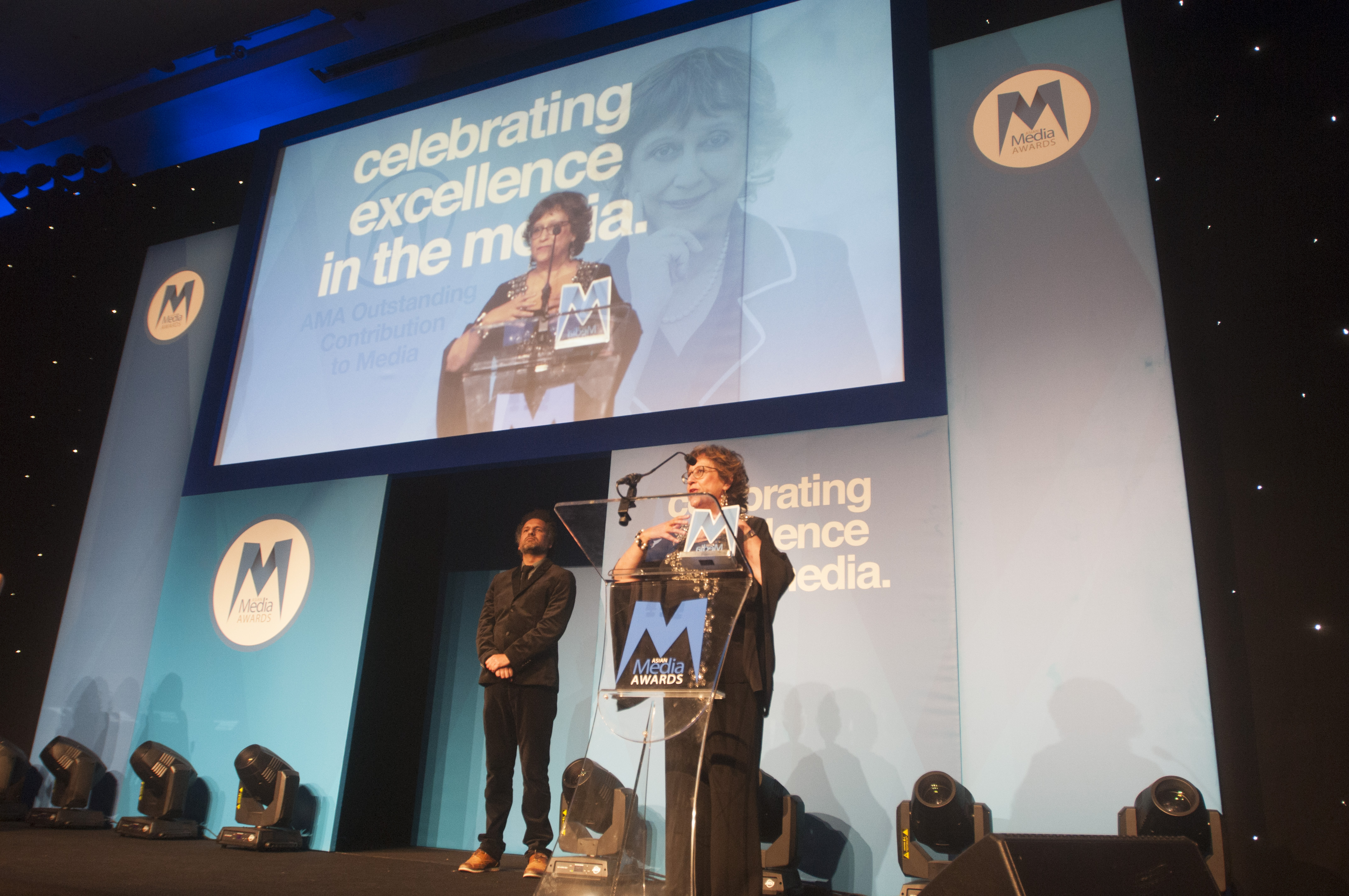 She published her first article in the Guardian in 1988 on what it is like to be an exile in the UK – a subject matter which will still resonate with some people.
She has gone on to write for the Guardian, Newsweek, The Mail, New York Times, The Observer and most notably The Independent. She has appeared on countless national and international news channels and continues to be a voice for the downtrodden and displaced.
She presently writes for the I newspaper, Internationals Business Times and the New European.
She has penned a number of books, including Imagining the New Britain, Mixed Feelings: The Complex Lives of Mixed-Race Britons and Exotic England
The Settler's Cookbook was written in memory of her mother.
In 2001 she was awarded an MBE for services to journalism but returned the honour in protest at the invasion of Iraq in 2003.
In the modern age she says social media attacks on journalists and public figures are a form of verbal terror, "We must fight that terror or journalism will die," she says.
It is the manner which she has looked to raise contentious issues through her columns and interviews that has made her quite unique.
Some would suggest she has the ability to enrage conservative political commentators and leading representatives within her own community at the same time and sometimes in the same day!
She said, "Because I have suffered racism, sexism, family oppression, community oppression and much more. It is both personal and political."
In 2017 she admits we are still in a situation where there few black and Asians in positions of real influence within the mainstream media.
"It is getting better. Slowly. When I started I was seen as an alien. But the BBC and Channel 4 have a duty to get diverse, a duty they still don't seem to be fulfilling.
"Young black and Asian Britons are also put off by the hatred that is thrown at people like me. But hey, look at me, I won columnist of the year! A prize that was almost always given to white men. Patience, resilience pays off."
Yasmin remains a writer and journalist who is never scared of challenging the norm. Her fascination with journalism began at an early age.  She told us, "I always wanted to write. My school reports affirm that. It was in me. Words, to me are precious jewels, priceless.
"One day I woke up, decided to write. The piece was published. It was the breakthrough moment."