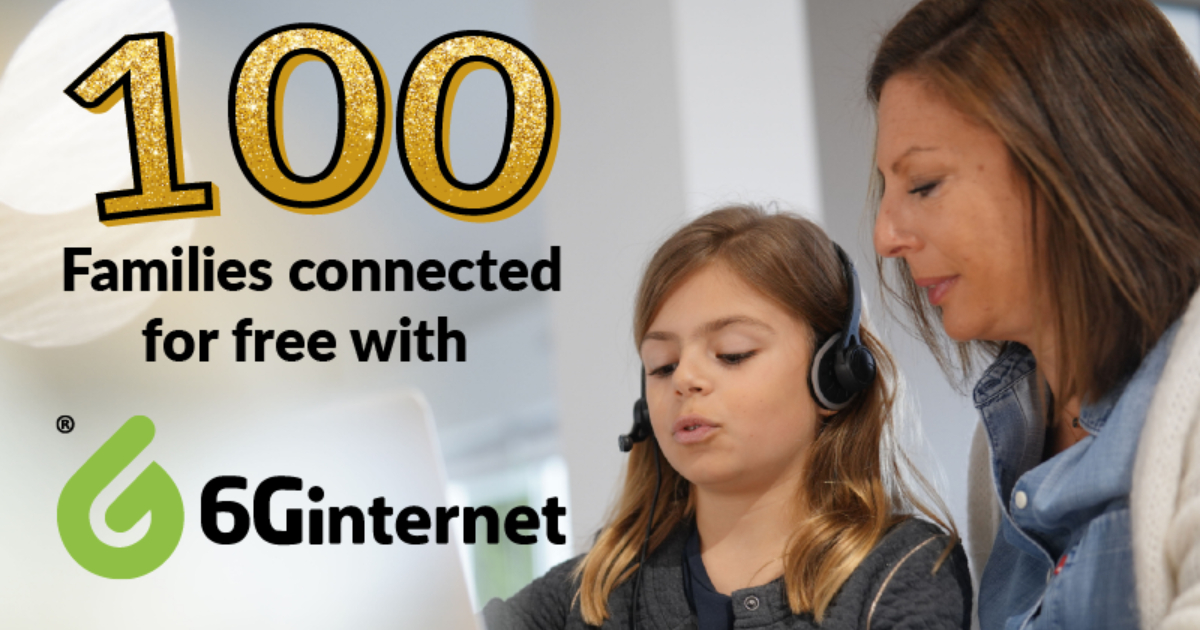 A broadband company says connecting local communities during the lockdowns and pandemic was a key focus for its teams.
6G Internet is rolling out high speed internet to towns and cities across the North West of England.
The company was already working with local schools and community groups before the pandemic began by offering home broadband to families. They had also offered free internet to community centres.
The company had teamed up with charities such as Age UK and local projects – the aim being to stop digital exclusion. This was done by giving away 20% of the network for free, to charitable causes and families.
In March this year the company hit an important landmark with 100 new free connections installed in homes and community venues in one Lancashire town.
As numbers continued to grow, the company said it received a timely reminder how relevant each individual connection can be. Back in May 2020 the company was asked by a local charity to connect a family.
One mum said: "Without it my 10-year-old daughter would have seriously struggled with schoolwork, keeping in touch with family and friends and playing online her games in her free time."
"I've been shielding for nearly 12 months now and, without this contact with the outside world and being able to online bank and shop online, I would have seriously struggled to manage, stay safe and stay sane!"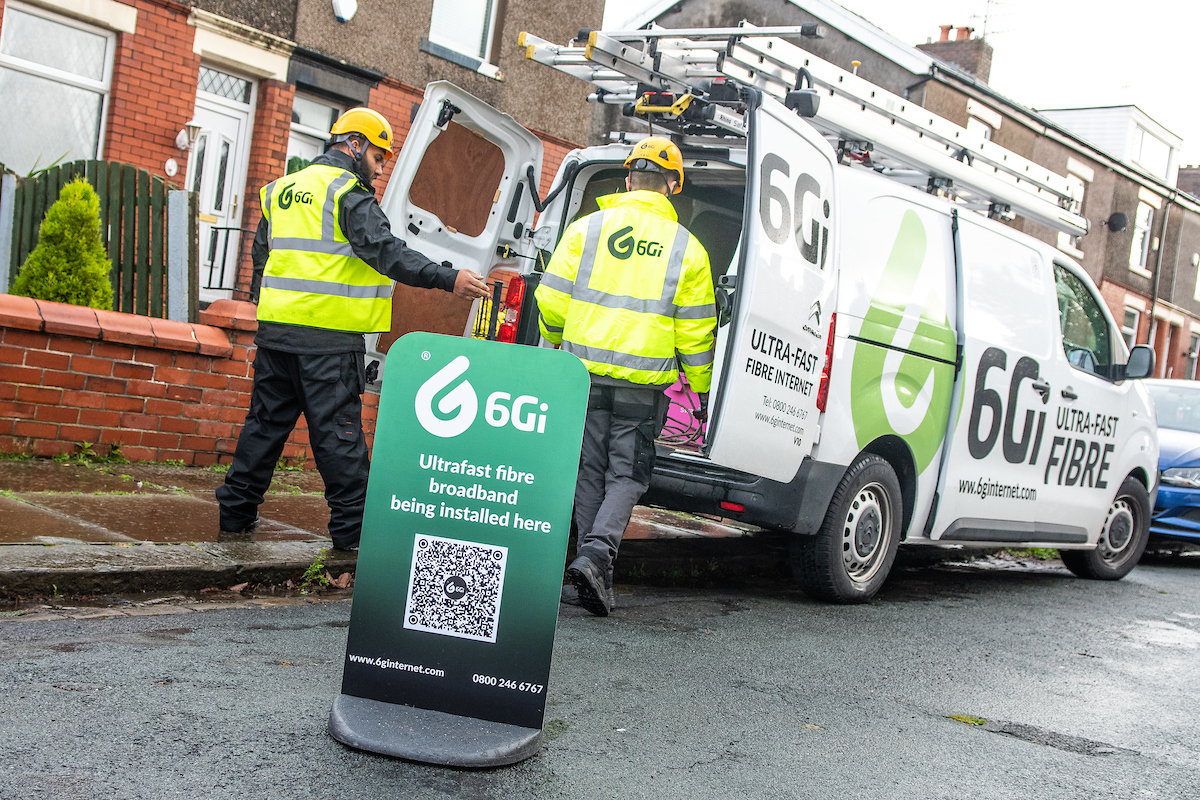 Ian Clough, who coordinates the 6Gi Internet for everyone initiative said, "It was great to receive this positive feedback. It really emphasises how important a home internet connection is. Not just during lockdown but as an ongoing resource. Cost and long-term contract should never be a barrier to being able to get online at home."
In January the company heard about The Computers for Kids Appeal that had been set up by a charity named Secret Santa. Through donations of laptops and PCs, their plan was to refurbish, update and give away the devices for free to children on free school meals.
Ian said: "When we contacted them, they had already donated over 50 devices as part of their appeal. We explained to the charity that we would like to help them in their mission and offer a free broadband connection alongside the devices.
"We are now working together with Secret Santa to help as many families and their children as possible to get connected and to continue to learn at home."
As their roll out continues into Preston the company says it has created links with the Preston based social landlord, Onward Homes and three local schools.
Scott Brerton, Social Investment Specialist at Onward Homes, said: "Having access to the internet is something that most of us take for granted but for some families, it's simply unaffordable. Working with 6Gi has enabled a number of families across our neighbourhoods to have free internet access.
"This, alongside the laptop lending libraries we've worked together on with some local schools, has enabled many young people in the area to have equality of opportunity, being able to access online learning during the current pandemic."
Ian Clough who leads the 6G Internet 'internet for everyone' initiative said, "As well as providing the connection, we try to make sure that the family can also get hold of a suitable device, like a recycled laptop or tablet, by drawing in help from other organisations.
For more information on the 6Gi Internet for everyone initiative, please contact Ian Clough 07854 604944 or e-mail ian.clough@6gdsi.co.uk
---
The Asian Media Awards return on Friday October 29 at the Emirates Old Trafford in Manchester.
Previous recipients of an Asian Media Award include Krishnan Guru-Murthy, Waris Hussein, Art Malik, Mehdi Hasan, Nina Wadia, Anita Rani, Shobna Gulati & Faisal Islam.
The University of Salford are Premier Partners to the Asian Media Awards.
Partners to the awards include ITV, MediaCom, Reach PLC, Manchester Evening News, Press Association Training & TheBusinessDesk.com.
The awards are also supported by Manchester Metropolitan University, AMT Lawyers, DKR Accountants, 6G Internet, Emirates Old Trafford & L.C.C.C, Supreme Dream Events, Payal Events & Cleartwo.