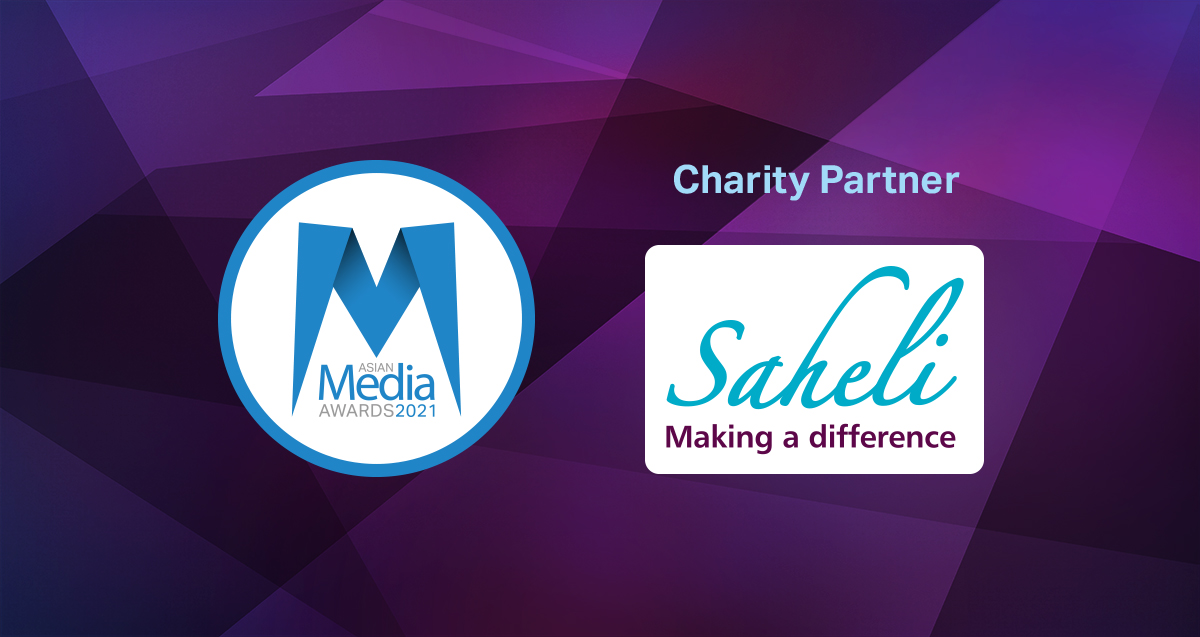 A Manchester women's organisation will be the official Asian Media Awards charity partner.
Saheli (meaning 'Friend') provides advice, information and support and refuge services to women and their children fleeing domestic abuse, FGM and forced marriage.  The charity has offices close to the Emirates Old Trafford venue which will host the 2021 awards on Friday 29 October.
Last year 9,888 calls were made to and from the charity's helpline which resulted in 333 longer term cases.  With only 11 dedicated staff the group works tirelessly and their impact is growing geographically.
The charity is one of many small groups which have been impacted heavily by the Covid pandemic and by funding cuts. Across the UK there now there are only 12 specialist Asian women's refuges. This is down from 35.
The Saheli Group said in a statement: "We are so honoured to have been chosen as the 2021 Asian Media Awards Charity Partner."
"October is Domestic Violence Awareness month in USA and the international 16 Days of Action Against Domestic Violence takes place 25th November – 10th December."
"Domestic Abuse has no boundaries and it could be happening behind the closed doors in your street today.  It is everyone's problem and this is the ideal time for our most talented media professionals to raise awareness of this 'hidden' threat to our communities."
"We are delighted that this incredible group of people will be working with us to highlight the cultural barriers to women and children suffering domestic abuse, forced marriage and FGM."
"Having been chosen as the charity partner for this prestigious event we are looking forward to sharing the incredible stories and highlighting the potential of survivors from Black, Asian and Minority Ethnic communities."
"An opportunity such as this means a great deal to our charity.  For 45 years we have worked quietly throughout Great Manchester and our services have never been more in demand."
"Our sustainability is paramount to the Black, Asian and Minority Communities that we serve.  For all of these reasons we would like to thank the organisers of the Asian Media Awards for their support of our work.  It will mean the world to all those women and children yet to come through our doors."
You can find out more about Saheli by visiting www.saheli.org.uk
---
The Asian Media Awards return on Friday October 29 at the Emirates Old Trafford in Manchester.
Previous recipients of an Asian Media Award include Krishnan Guru-Murthy, Waris Hussein, Art Malik, Mehdi Hasan, Nina Wadia, Anita Rani, Shobna Gulati & Faisal Islam.
The University of Salford are Premier Partners to the Asian Media Awards.
Partners to the awards include ITV, MediaCom, Reach PLC, Manchester Evening News, Press Association Training & TheBusinessDesk.com.
The awards are also supported by Manchester Metropolitan University, AMT Lawyers, DKR Accountants, 6G Internet, Emirates Old Trafford & L.C.C.C, Supreme Dream Events, Payal Events & Cleartwo.