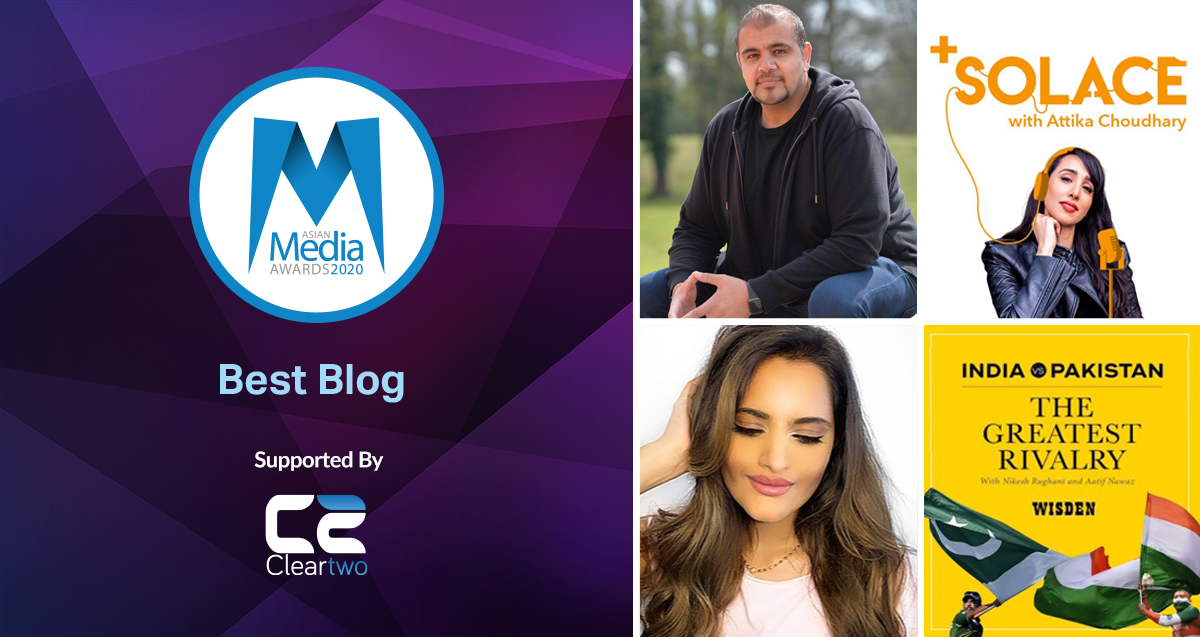 We celebrate blogs which have helped to keep us entertained, informed and inspired over the past year.
The Best Blog Award category is supported by Cleartwo.
Positive Solace
With Attika Choudhary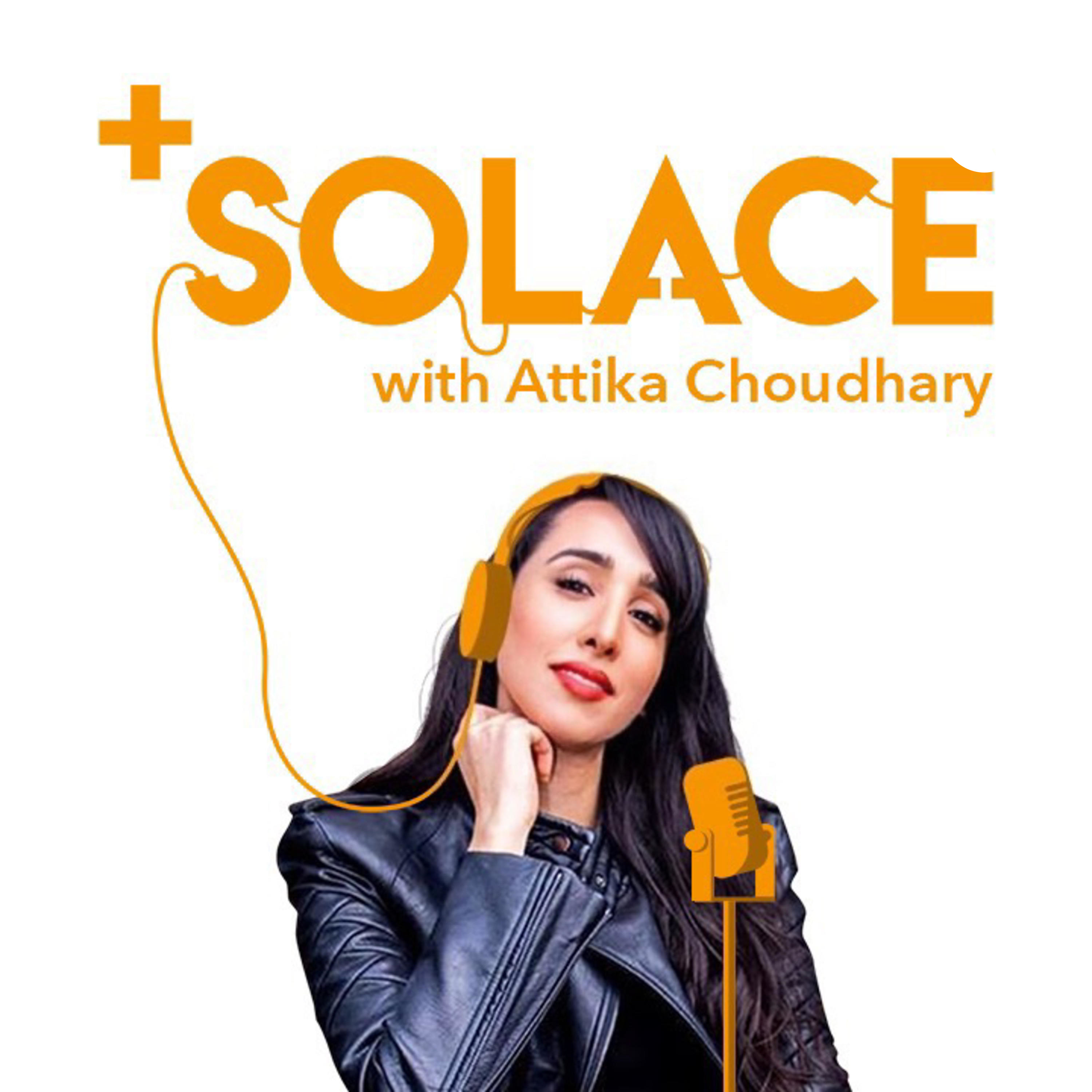 Launched by Attika earlier this year Positive Solace aimed to keep people entertained and informed during the lockdown.
Attika is an established broadcaster and journalist – working for the BBC and her podcasts were something she did with help from a dedicated team of media people.
Her team – a mixture of university students and professionals – helped to create each episode, and soon became integral to this successful series.
In the space of a couple of weeks she launched the first podcast with a sense of urgency and desire to meet a vital need.
She started conversations that encouraged openness and the sharing of emotions. People sought her out and told her how much they were being negatively affected by the coronavirus and wanted her advice.
Attika became concerned by the levels of anxiety she discovered, and in more extreme cases, by the symptom of depression that seemed to be growing and spreading, along with other serious mental health issues in all communities.
Unlimited Choice
With Amit Sodha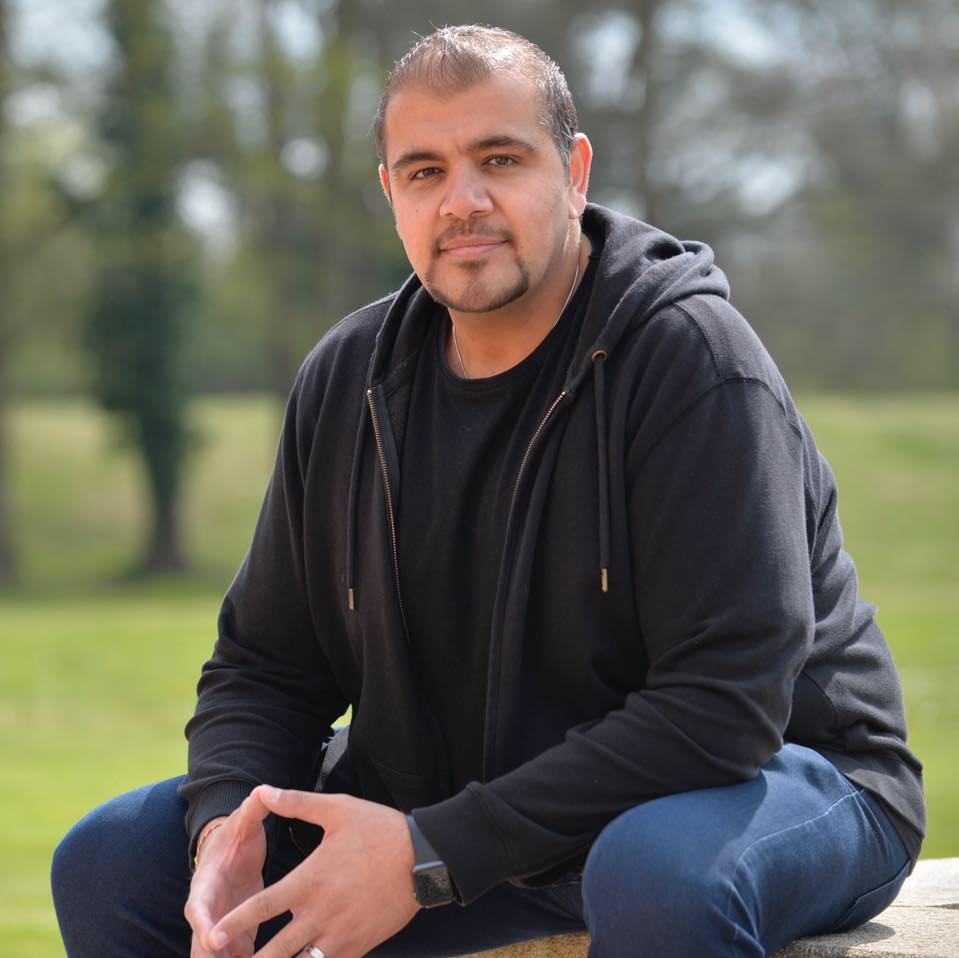 Amit Sodha is a Transformation Coach and has also held roles as a podcaster, blogger, dating coach, radio presenter and a stand-up comedian.
Through his posts he looks to share some of his personal experiences of heartache and how he lived through some of the darkest moments in his life.
It was a period of time that helps him connect with others in similar predicaments.
Amit not only tried to take his own life, but also tried to stop someone else taking theirs. He also lost his sister, his mum, and fought adversity including debt and redundancy.
By sharing his personal stories he aims to uplift and inspire other people from all backgrounds. His blog has garnered a major following with over 1 million followers on Facebook and grows daily.
He's had over 2.2 million unique visitors to his blog which he has now been running for almost 15 years. His blog is also the second longest running personal development blog on the internet.
Sanjana Feasts
With Sanjana Modha-Patel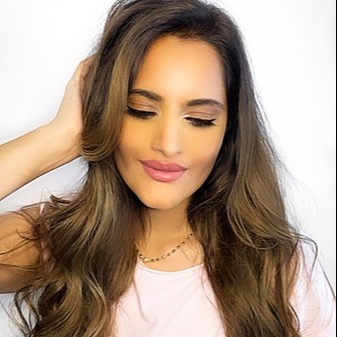 This is no ordinary food blog. Inspired by beautiful ingredients, people and stories, Sanjana Modha-Patel's passion lies in creating Indian vegetarian soul food recipes for the way we eat today.
Her love of food began with the traditional South Asian dishes she ate growing up as a first-generation Brit.
Very often it was daal (lentils), bhaat (rice), shaak (vegetable curry) and rotli (chapatis) on the menu.
Her parents were African-born immigrants whose ancestors came from Gujarat in western India.
Her family's culture has taught her to believe that food transcends borders and that a bowl of daal can fix anything.
Sanjana is the author of the food blog, sanjanafeasts.co.uk, where she posts recipes, cooking tips and detailed videos on Indian cookery.
She has been sharing recipes on her blog for over 10 years. She now has over 80,000 monthly website sessions and visitors from all over the world.
'The Greatest Rivalry – India vs Pakistan'
With Nikesh Rughani & Aatif Nawaz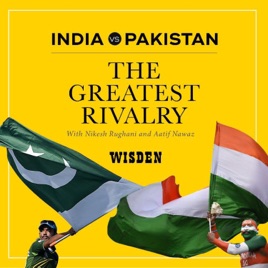 'The Greatest Rivalry – India vs Pakistan' was a 12-part series produced and presented Nikesh Rughani and Aatif Nawaz for Wisden. They came up with the idea during lockdown, with all top-level sport postponed, and fans looking for some light relief.
The cricket rivalry between the nations began in 1952, with the first series taking place between the countries.
Ever since it has thrown up some amazing moments.The duo not only looked at classic matches, series and individual moments of brilliance, but they shared some of the legendary stories.
During the series, they spoke to Farokh Engineer, Asif Iqbal, Zaheer Abbas, Kiran More, Sarfraz Nawaz, Vinod Kambli, Waqar Younis, Parthiv Patel, Azhar Mahmood, Ashish Nehra, Javeria Khan and Snehal Pradhan.
Through all the political differences between the countries, they wanted to highlight what brings people together.
Fans and players praised the way the team and celebrated the two sporting nations through cricket.
---
This year's Asian Media Awards ceremony will take place digitally on Thursday 19 November.
Previous recipients of an Asian Media Award include Krishnan Guru-Murthy, Waris Hussein, Art Malik, Mehdi Hasan, Nina Wadia, Anita Rani, Shobna Gulati & Faisal Islam.
The University of Salford are premier sponsors and partners to the awards include ITV, MediaCom, Reach PLC, M.E.N, & Press Association Training.
The awards are also supported by Manchester Metropolitan University, Routes Into Languages North West, AMT Lawyers, DKR Accountants, 6G Internet, Hilton Manchester Deansgate, Supreme Dream Events, Payal Events & Cleartwo.