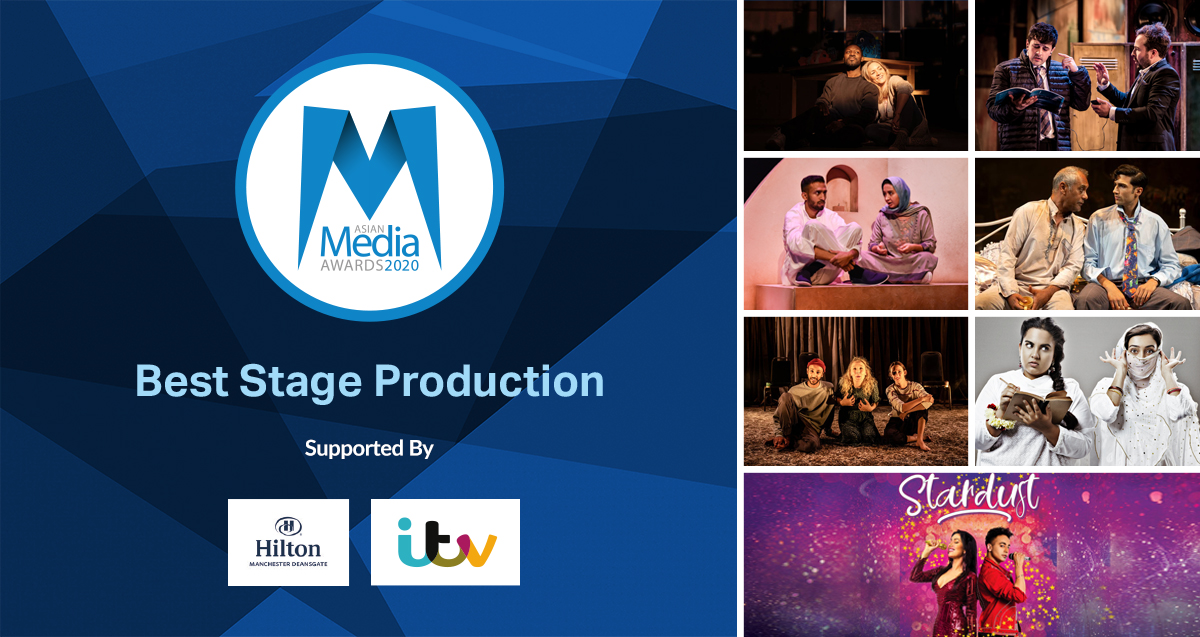 In a year when large sections of the live events industry has been threatened with closure we honour some of the productions which lit up stages across the country.
We hope to see some of these wonderful artists, creators and writers doing what they do best in the coming year.
The Best Stage Production Award category is supported by Hilton Manchester Deansgate & ITV.
A Kind of People
Royal Court Theatre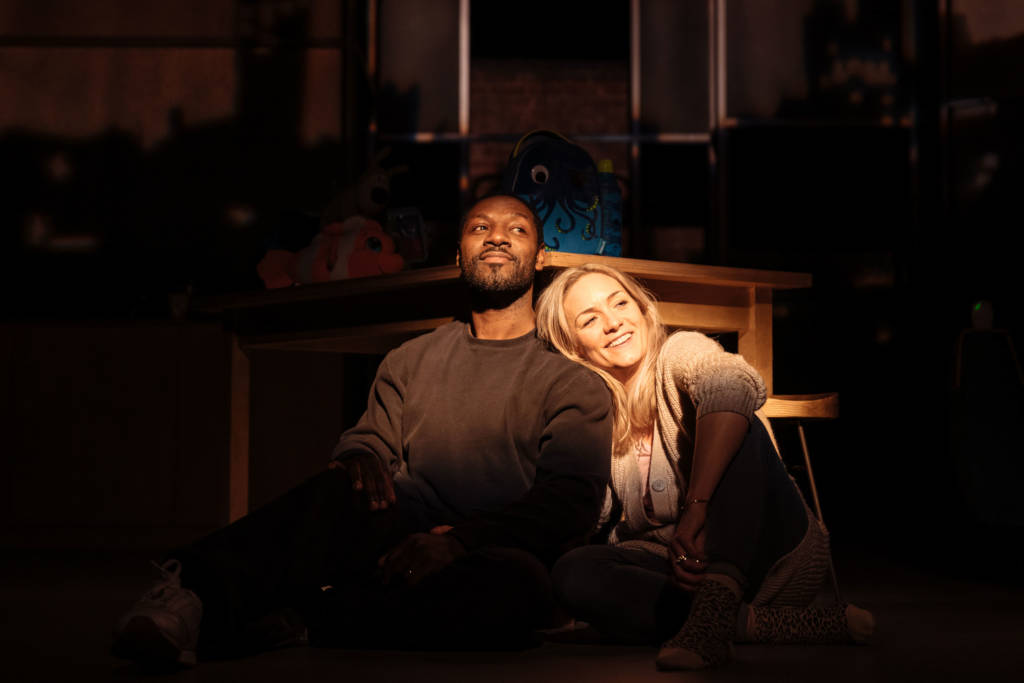 Anjum and Mo are used to aiming for the best and doing whatever it takes to get it.
Gary's sister Karen is more interested in having a life than fighting for any cause.
Mark is just…always there. And Victoria, Victoria wants to dance with somebody…
Set amidst a contemporary British community, Gurpreet Kaur Bhatti's play asks how it's possible to get on when the odds are stacked against you.
Written by Gurpreet Kaur Bhatti; Directed by Michael Buffong.

Featuring, Richie Campbell, Thomas Coombes, Claire-Louise Cordwell, Asif Khan, Petra Letang, Manjinder Virk, Amy Morgan.

Designer: Anna Fleischle; Lighting Director: Aideen Malone; Sound Engineer, Emma Laxton; Movement Director, Vicki Igbokwe; Assistant Director Phillip Morris.
Homing Birds
Kali Theatre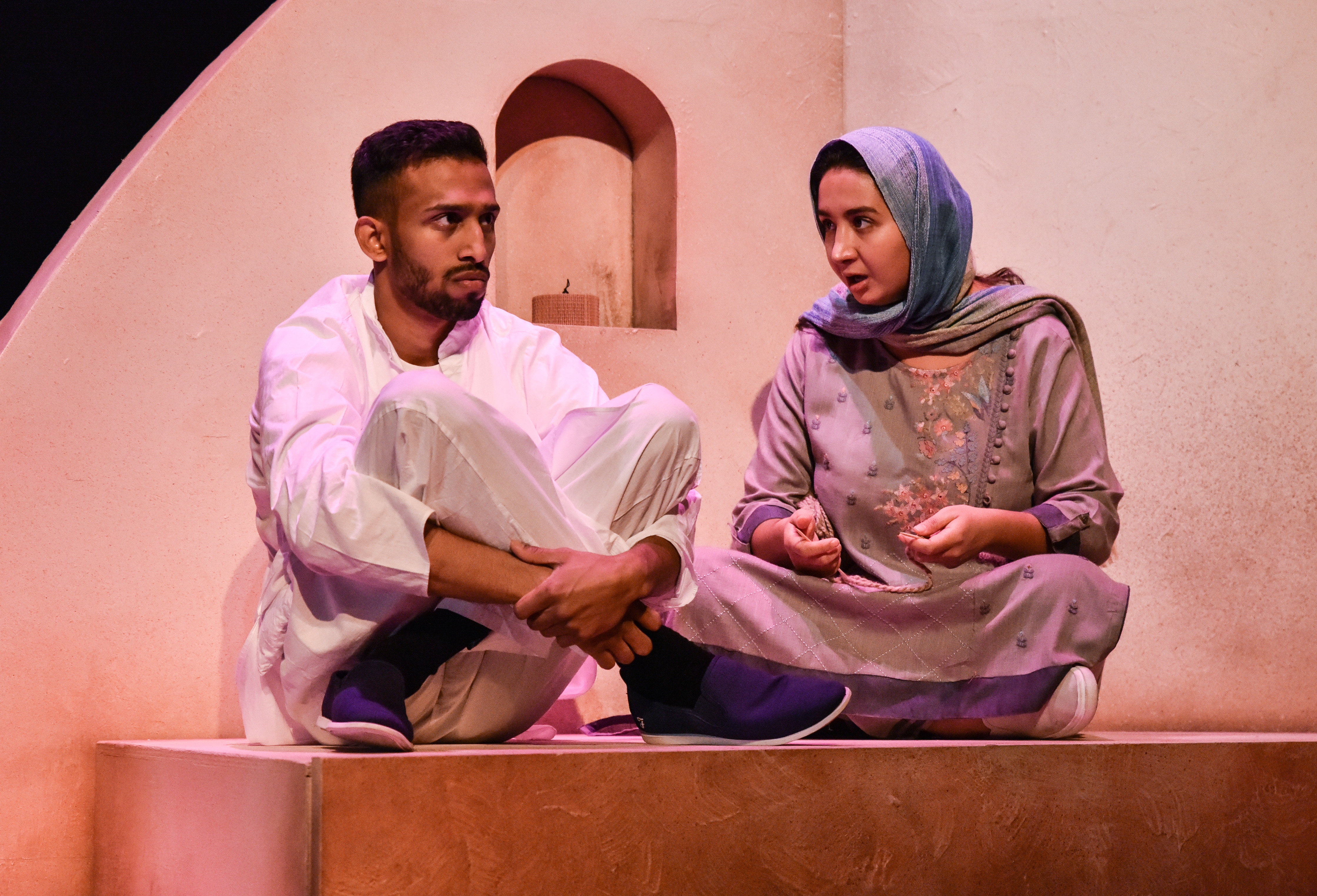 A moving play about family, home and roots.
Reversing the usual refugee story clichés, it shares the hopes, fears and aspirations of a young man searching for a place in which he feels he truly belongs.
Young Afghan refugee Saeed desperately wants to reconnect with his roots and find his long-lost sister.
So he leaves his adoptive family in London and returns home to Kabul to work as a doctor, eager to contribute to rebuilding a new Afghanistan.
The production marked Kali Theatre's first production at Tara Theatre – two pivotal multicultural companies joining forces for the first time.
Written by Rukhsana Ahmad & directed by Helena Bell. Featuring Suzanne Ahmet, Mona Khalili, John O'Mahony, Jay Varsani.
Designer: Helen Coyston; Lighting Designer: Tanya Joelle Stephenson; Sound Designer Dinah Mullen; Dramaturg: Suzanne Bell; Associate Director: Sita Thomas; Production Manager: Alex Ralls; Company Stage Manager (Tour): Jessica Thanki; Stage Manager (London): Amy-Marie Field; Assistant Stage Manager: Chris Grogan; Publicist: Nancy Poole; Marketing Manager: Rasheed Rahman; Audience Development: Hardish Virk.
I Wanna Be Yours
Tamasha Theatre Company / Co-Produced By Paines Plough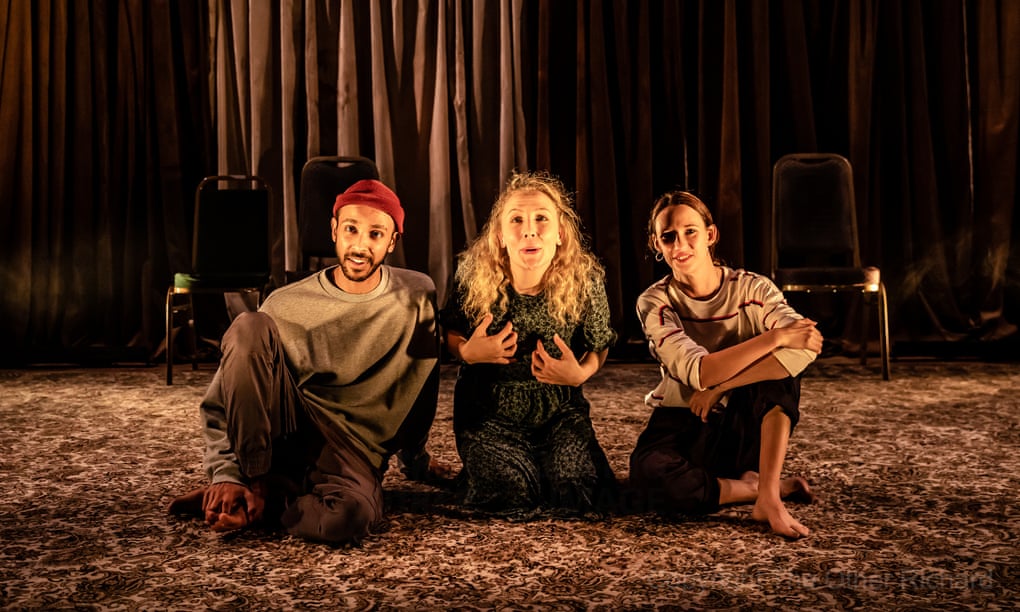 I Wanna Be Yours was the debut play by slam poet champion Zia Ahmed.
Infused with lyricism, and a confident mix of reality and fantasy, this was a genuinely touching love story inspired by real events.
The script captured both the thrill of young love, and also the complications of a relationship across cultures, under immense personal and societal pressures – and all with a speaking cast of only two.
Directed by Anna Himali Howard. Featuring: Vasan Ragevan; Emily Stott; Rachael Merry.
Design Mydd Pharo; Composition and Sound Anna Clock; Movement Jennifer Jackson; Lighting Martha Godfrey.
Mushy: Lyrically Speaking
Rifco Theatre Company/Watford Palace Theatre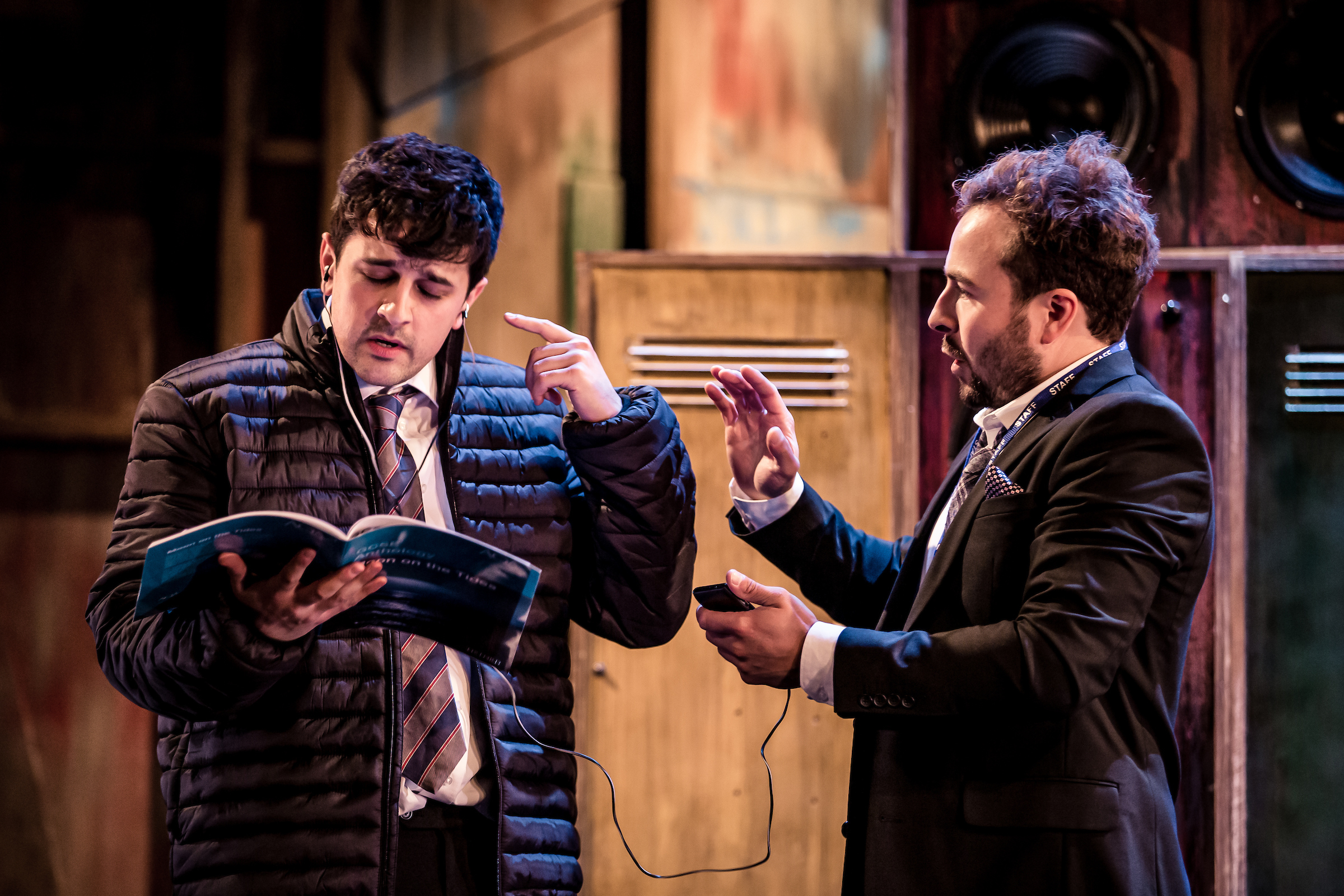 In an uplifting tale of finding his voice, Mushy: Lyrically Speaking follows the real-life story of Mushy, a young man from Dewsbury, Yorkshire and how he overcame his stammer through music with the help of teacher Mr Burton.
Not only did it present the challenges of stammering, but went further to challenge the 'outcasting' of women, the perceptions of disability in the Asian community and the wider 'white saviour' narrative in the student / teacher relationship.
Director: Ameet Chana; Creatives Writer: Pravesh Kumar; Lyricist: Raxstar; Designer: Eleanor Bull; Lighting Designer: Robbie Butler; Composer: Niraj Chag; Sound Designer: Chris Murray; Movement Director: Kate Webster; Vocal Coach; Lottie Williams-Burrell; Dramaturg: Nic Wass.
Featuring Varun Raj; Medhavi Patel; Oliver Longstaff.
My Beautiful Laundrette
Curve Theatre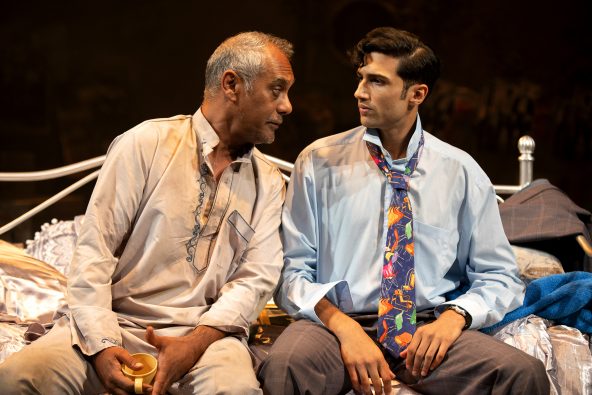 A play by Hanif Kureishi based on his screenplay.
Set in London during the Thatcher years, My Beautiful Laundrette tells the story of young British Pakistani, Omar, who transforms his Uncle's run-down laundrette into a thriving business.
After being confronted by a fascist gang, Omar recognises school friend Johnny and uses their history to diffuse the situation.
As they renovate the laundrette together, love blossoms between them.
A Play by Hanif Kureishi Based on his Screenplay; Directed By Nikolai Foster.
Designer Grace Smart; Composers:Tennant/Lowe; Lighting: Ben Cracknell; Sound: Tom Marshall; Fight Director: Bethan Clark Of Rc-Annie Ltd; Casting: Kay Magson Cdg; Photography: Ellie Kurttz.
Featuring: Balvinder Sopal; Cathy Tyson; Gordon Warnecke; Hareet Deol; Jonny Fines; Kammy Darweish; Nicole Jebeli; Omar Malik; Paddy Daly.
Santi & Naz
The Thelmas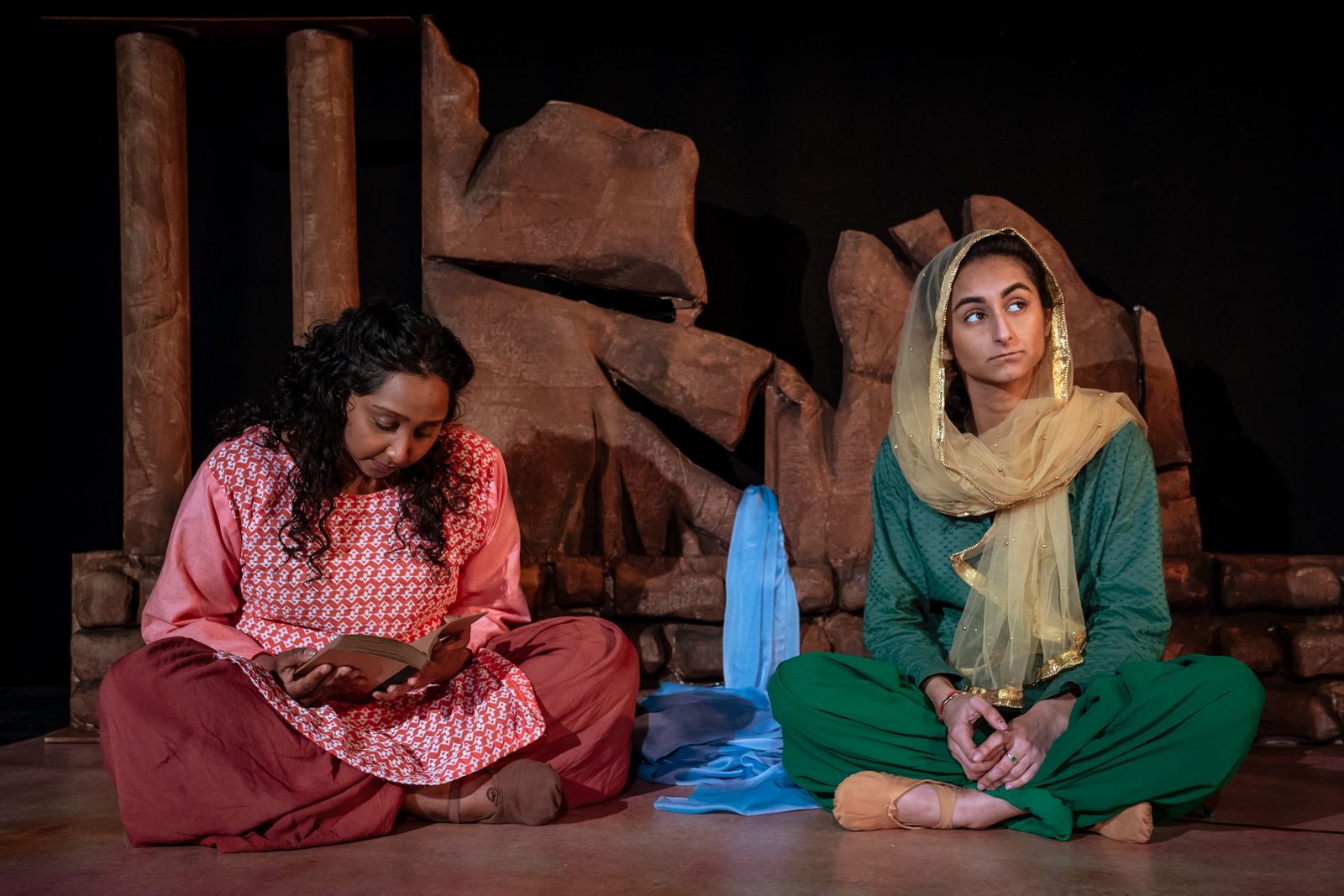 Santi & Naz contributes to a conversation about postcolonial legacy whilst telling a fresh new story of female friendship, love and loyalty, set against the backdrop of the partition of India.
The partition of India was a major historical event, yet it's rarely shown on stage, which is why The Thelmas wanted to create a show set at this time.
However, its protagonists Santi and Naz feel like two ordinary girls you'd see today waiting at a bus stop.
They have the same wants and needs, the same hopes and desires as young South Asian women in 2020, except of course they lived at a time of great political turmoil.
Written by Guleraana Mir & Afshan D'souza-Lodhi and directed Madelaine Moore.
Story Concept: Guleraana Mir & Madelaine Moore.
Associate Producer: Vikesh Godhwani; Designer: Sascha Gilmour; Lighting Designer: Rajiv Pattani; Composer & Sound Designer: Sarah Sayeed; Associate Director: Medhavi Patel; Photography: Greg Veit Photography.
Stardust
Phizzical Productions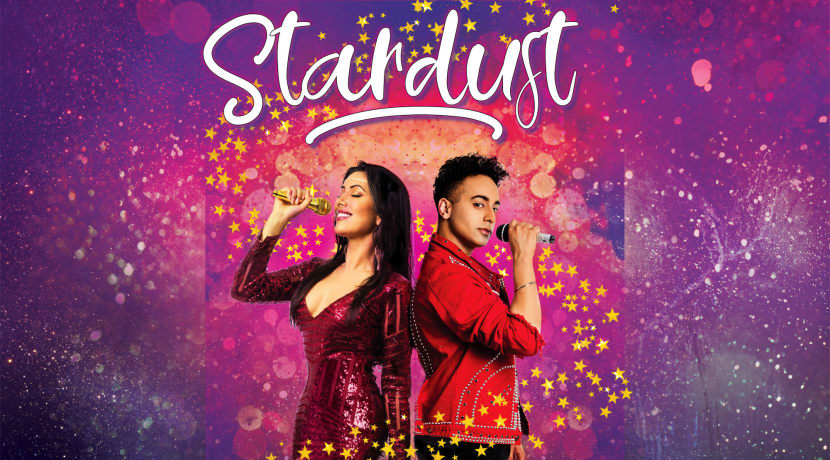 A narrative developed over 11 years, by collecting the stories from South Asian communities to share new perspectives to influence the UK theatre sector and our wider society.
Real-life stories have influenced the narrative: the murders of the wives of Shrien Dewani (not guilty) and Jasvir Ginday (guilty) or the tragic life of Dr Nazim Mahmood, a Harley Street doctor who committed suicide after his mother asked him to seek a cure for being gay.
Written by Shahid Iqbal Khan & Directed by Samir Bhamra.
Featuring, Amanda Clapham; Christoph L. Dorocant; Sophie Kandola; Robby Khela; Harriette Mullen; Nataylia Roni & Aizaac Sidhu.
Choreographer Dr Leena Patel; Designer: Richard Evans; Lighting: Grant Anderson.
---
This year's Asian Media Awards ceremony will take place digitally on Thursday 19 November.
Previous recipients of an Asian Media Award include Krishnan Guru-Murthy, Waris Hussein, Art Malik, Mehdi Hasan, Nina Wadia, Anita Rani, Shobna Gulati & Faisal Islam.
The University of Salford are premier sponsors and partners to the awards include ITV, MediaCom, Reach PLC, M.E.N, & Press Association Training.
The awards are also supported by Manchester Metropolitan University, Routes Into Languages North West, AMT Lawyers, DKR Accountants, 6G Internet, Hilton Manchester Deansgate, Supreme Dream Events, Payal Events & Cleartwo.