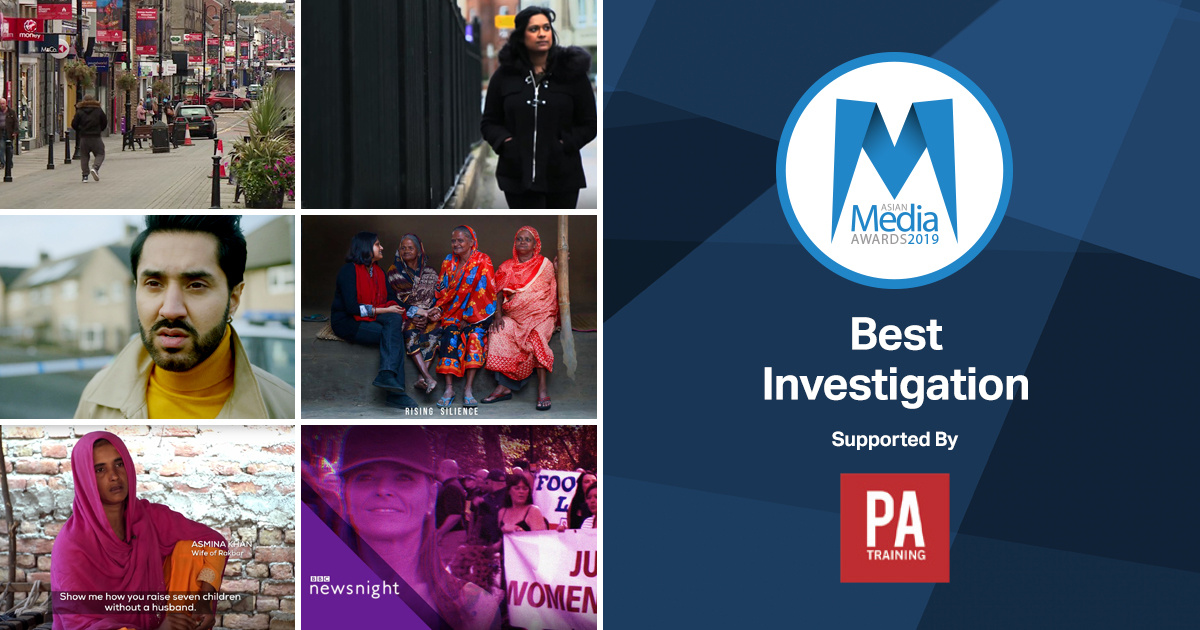 In 2019, reports on far-right extremism both locally and nationally feature alongside documentary features and reports filmed in Bangladesh and India.
A special six-part series and an investigation on how homelessness is engulfing more of our working population are also shortlisted.
The Best Investigation category is supported by PA Training.
Hometown
Reported by Mobeen Azhar for BBC Three (Executive Producer Jeremy Lee; Director Richard Wyllie; Director Jonathan Low, 7 Wonder Productions)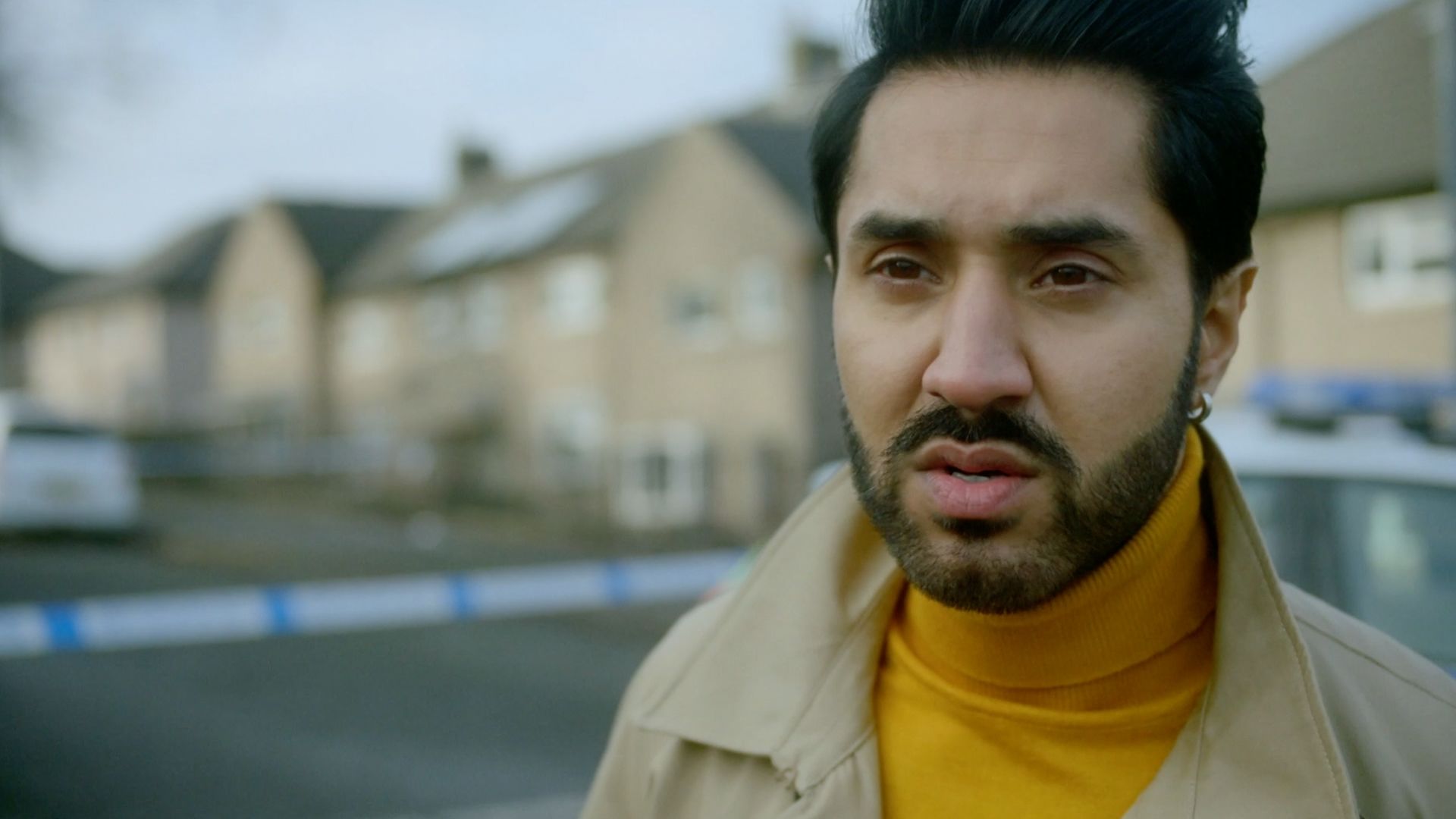 In this six-part series Mobeen Azhar moves back to his hometown of Huddersfield to cover the death of Mohammed Yassar Yaqub. Described in court as an office clerk, Yassar was shot dead by police on an M62 slip road in January 2017. His death led to protests on the streets of West Yorkshire and in the wake of the Black Lives Matter movement a 'Justice 4 Yassar' campaign was born. But with rumours of drug empires, money laundering and high-performance cars, just days into his reporting of the case, Mobeen realised that there was a much bigger story in town. With violence on the streets and a town that is terrified to talk, Mobeen attempts to find out where the truth really lies in a journey that forces him to face some ugly truths about his community and hometown.
Dispatches: Homeless and Working
Reported by Datshiane Navanayagam for Channel 4 (Director Charles Young; Executive Producer Neil Grant; Producer Charles Young)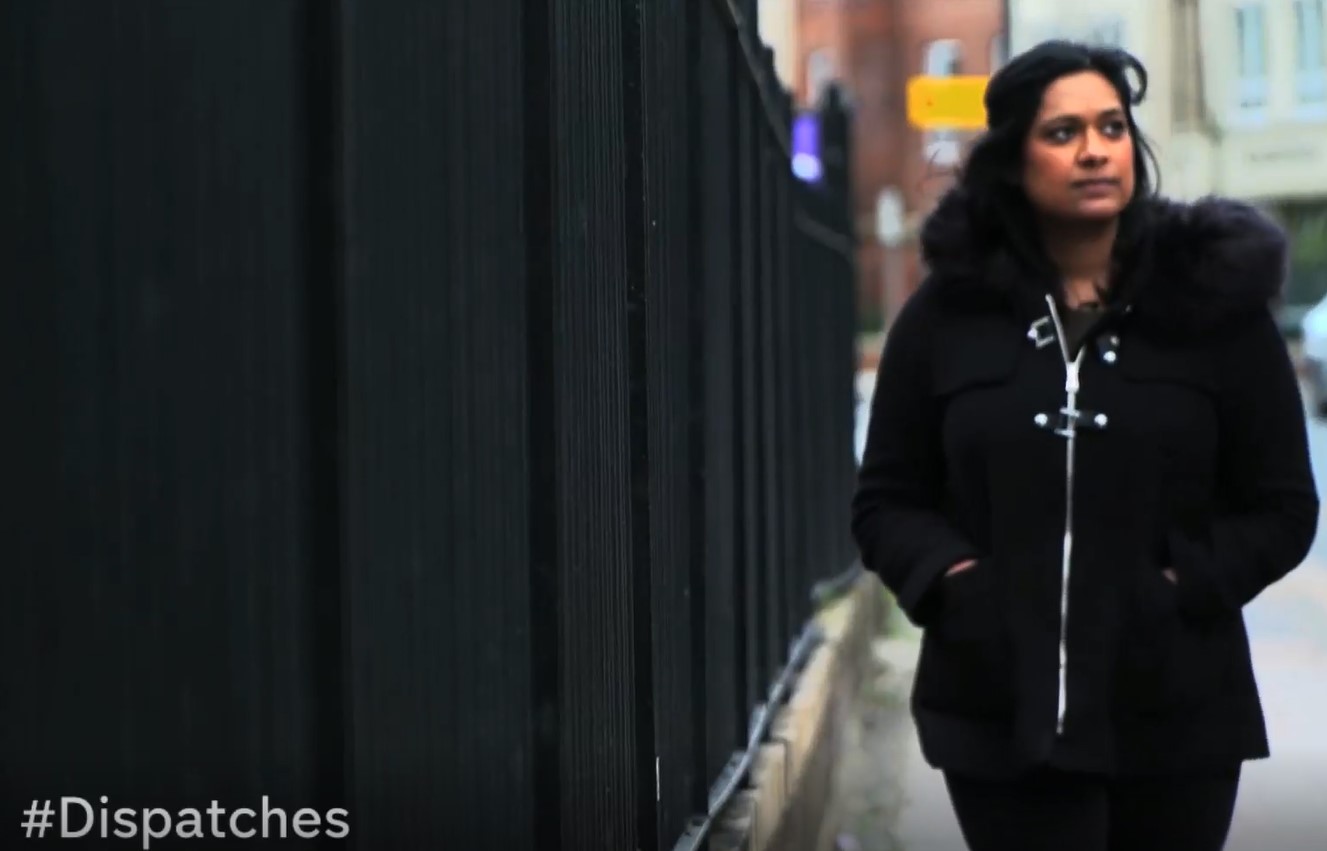 This report exposed for the first time how homelessness is engulfing more and more of our working population.
It uncovered that over 55% of all homeless families – around 33,000 homes in England – are in work and revealed that this had increased by 73% in just the last five years. The investigation secured never before access to two homeless hostels who are now forced to shelter more and more workers who have nowhere else to live and uncovered how a low wage economy based on zero hour contracts was forcing people in many cases to sleep on the streets.
The film also drew on the reporter, Datshiane Navanayagam's, own experience of being homeless as a child and in her twenties, despite being in work. The investigation was commissioned after she looked into how many people like her still experienced homelessness.
Hate Speech Exposed
Reported by Tom Sheldrick for ITV Tyne Tees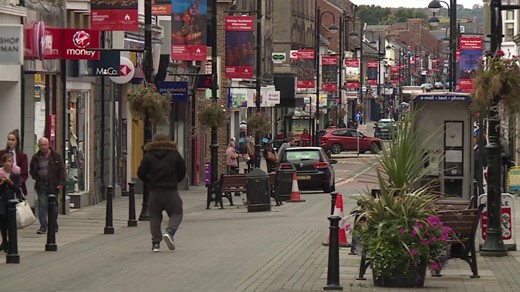 Reporter Tom Sheldrick set out to investigate one local group: Bishop Auckland Against Islam and found their Facebook group was private, so posts were not publicly visible. He applied to join the group using his own account and was accepted.
He looked back through the group's discussion board over the last year and took screengrabs of a number of posts which included praise for acts of violence against Muslims and suggestions they should be killed.
Tom had seen that members of Bishop Auckland Against Islam were planning to join a 'Ban the Burqa' demonstration in Newcastle and so he attended, gathering vivid footage showing far right groups' behaviour. The rally also gave Tom a chance to question members of the group.
After the report, viewers contacted the team with further examples of offensive posts online. Tom went on to interview Cleveland's Police and Crime Commissioner, who described tackling hate speech on social media as 'an immense challenge.'
Rising Silence
A documentary by Leesa Gazi (Produced by Komola Collective, Openvizor and Making Herstory; Cinematography by Shahadat Hossain; Music Direction by Sohini Alam and Oliver Weeks)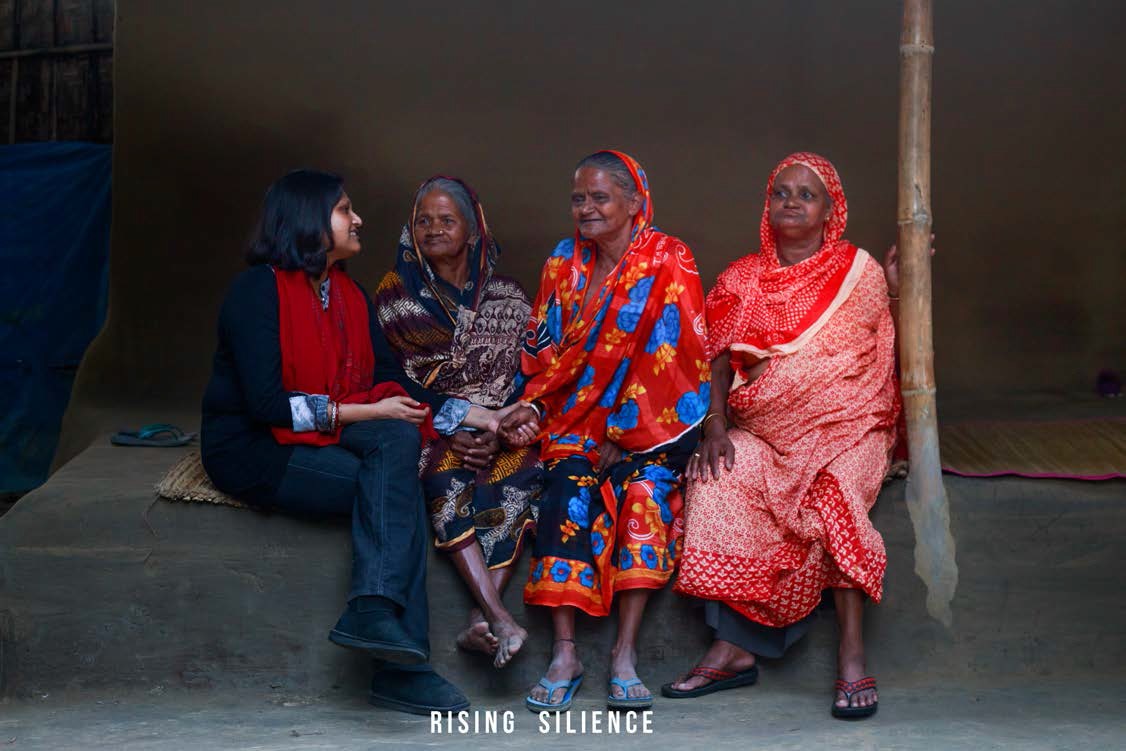 This documentary film by Leesa Gazi is about The Birangona women of Bangladesh. Birangona is an honourific given to the women in 1971 after the Liberation War of Bangladesh, to recognise the sacrifice of more than 400,000 women who were raped and tortured by the Pakistani army and their collaborators.
The Birangona have spent much of the last 47 years rebuilding their lives and dealing with stigma, ostracisation and violence. This film is different for the Birangona; they have been interviewed before and felt disconnected. In this film the Birangona asked for intimacy in conversations with Leesa.
During research work for this film, Leesa travelled to different parts of Bangladesh and met more than 80 Birangona women. Four of the women died while in the post-production stages of this film.
Komola Collective is a London-based theatre and arts company dedicated to telling the stories that often go untold – stories from women's perspectives.
The Murder of Rakbar Khan – India's Cow Vigilantes
Reported by James Clayton for BBC Newsnight/ BBC Our World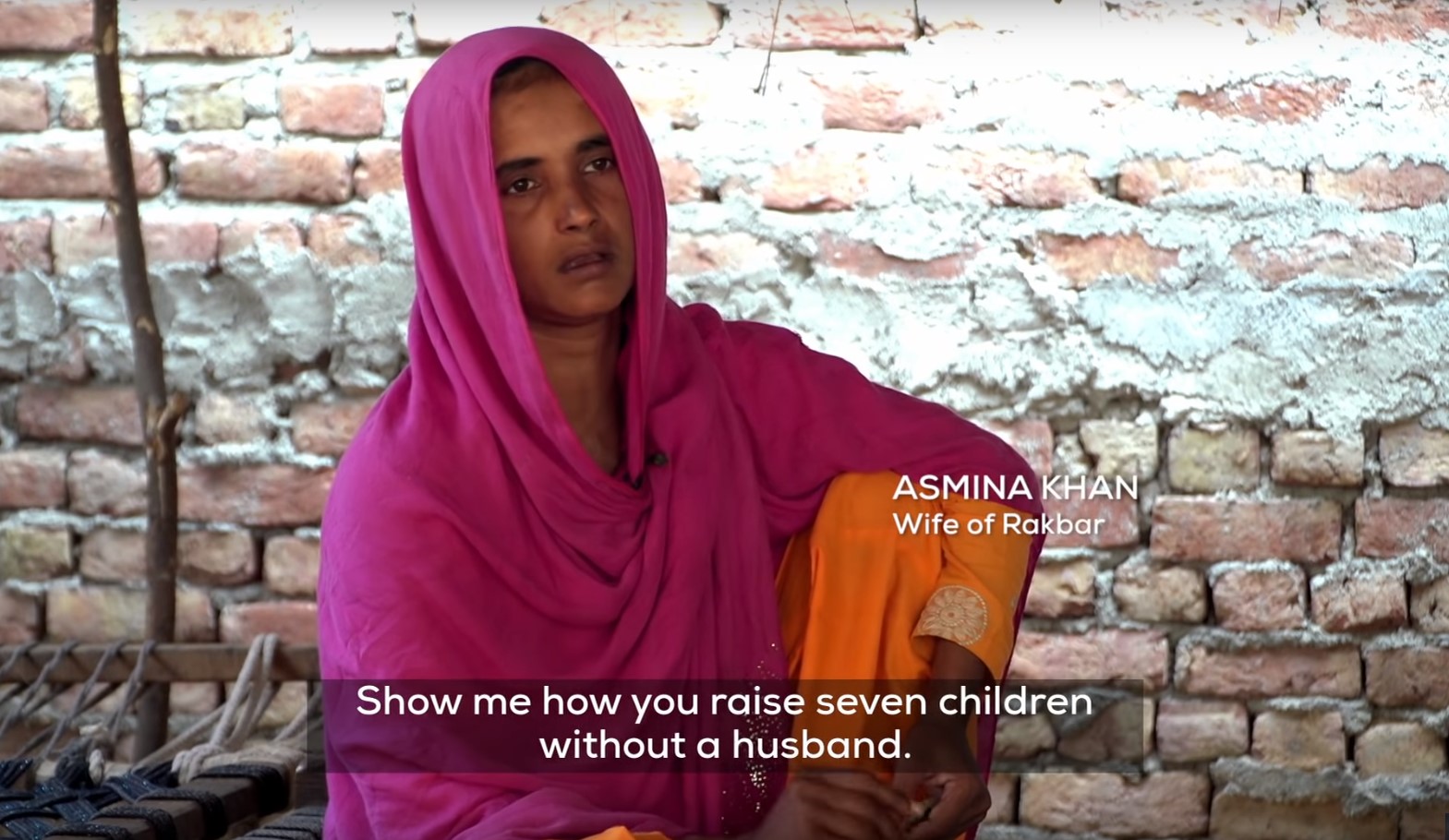 In February the BBC published an investigation into the murder of Rakbar Khan, an Indian farmer in the state of Rajasthan. He was killed in the summer of last year, many believe, by 'cow vigilantes,' gangs of extremists. Dozens of Muslims have been lynched in recent years in India, accused of either hurting, eating or trading in cows. The investigation wanted to explore the circumstances around Rakbar Khan's death asking why was he targeted because he was a Muslim? The team got access to Rakbar's family, witnesses, doctors, the police and the accused. The investigation went through patient records and witness statements to expose inconsistencies in the case. James Clayton finds that the police testimony could not be correct. The documentary also raises questions about the reliability of the testimony of the accused, Nawal Kishore Sharma. Witnesses interviewed by the team contradicted his version of events.
Women and the Far Right
Reported by Katie Razzall for BBC Newsnight (Producer: Yasminara Khan)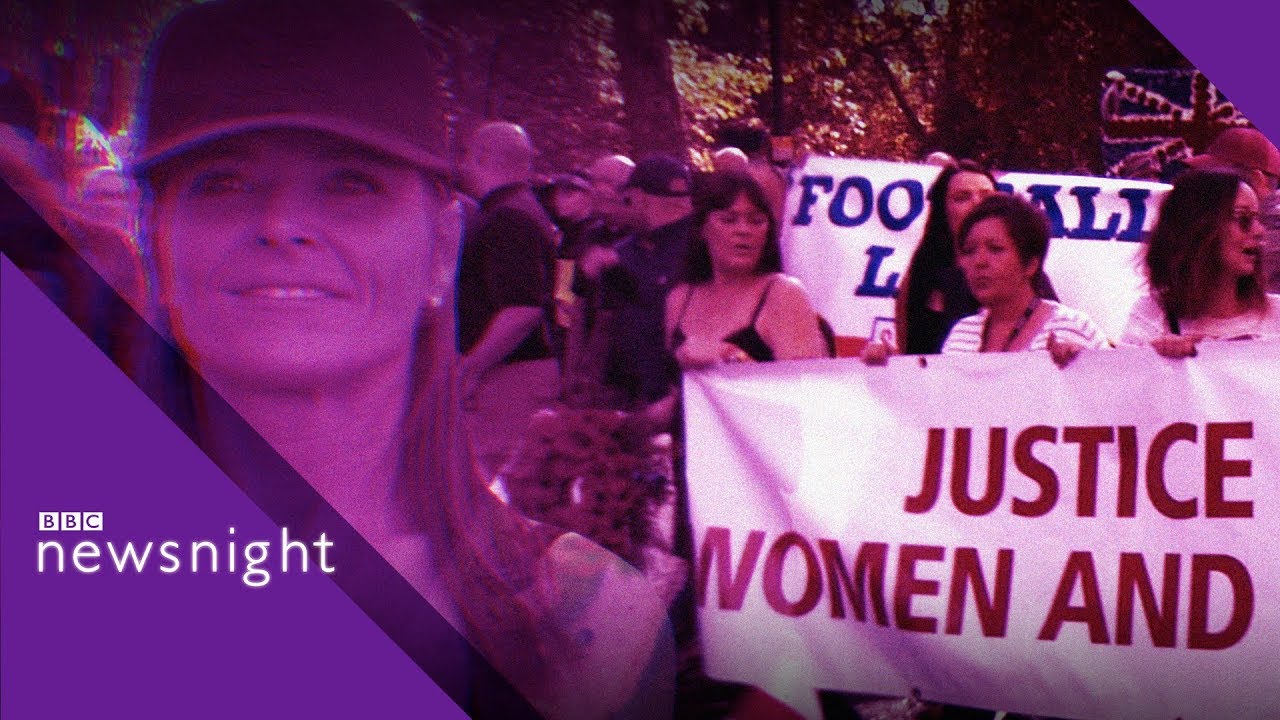 This is a powerful investigation into a far right group called Justice for Women and Children in North East England. Justice for Women and Children (JFW&C) has associations with far-right groups and has helped to spread the rhetoric of anti-Islam hate and white supremacist ideology. Justice for Women and Children was set up in response to alleged sexual attacks in Sunderland after they claimed authorities were not responding to victims' complaints or prosecuting alleged perpetrators with sufficient vigour.
Newsnight found the women's group were twisting allegations of sexual assault and grooming to fuel anti-Islam rhetoric. They propagated elements of white supremacist theories. After lengthy investigation of their social media, Newsnight found that the group had links to extreme right-wing groups such as the North East Infidels. Upon further research Newsnight discovered that the group supported far right activist Tommy Robinson who had previously supported a campaign, centred around an allegation of sexual assault in Sunderland.
---
This year's Asian Media Awards return to the Hilton Manchester Deansgate on Thursday October 24 2019.
Previous recipients of an Asian Media Award include Krishnan Guru-Murthy, Waris Hussein, Art Malik, Mehdi Hasan, Nina Wadia, Anita Rani & Faisal Islam.
The University of Salford are premier sponsors and partners to the event include ITV, MediaCom, M.E.N, & Press Association Training.
The official Charity Partners for 2019 are Mosac & Woman's Trust.
The event is also supported by Manchester Metropolitan University, Routes Into Languages North West, AMT Lawyers, DKR Accountants, 6G Internet, Hilton Manchester Deansgate, Supreme Dream Events, Payal Events & Cleartwo.