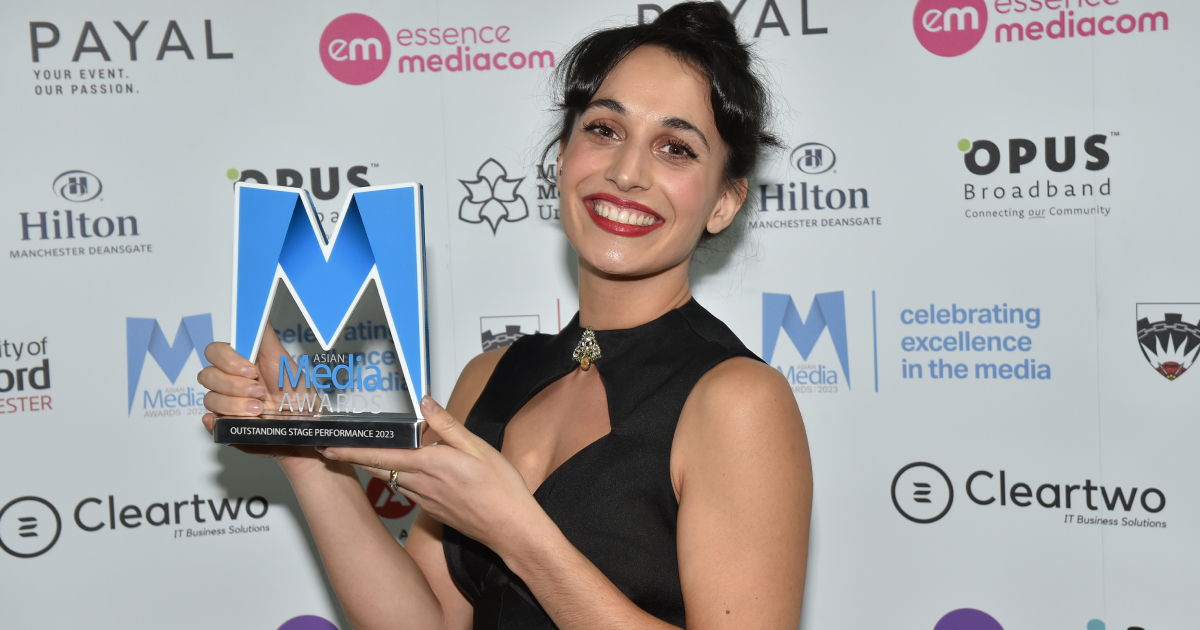 Blythe Jandoo picked up the first Outstanding Stage Performance Award at the 2023 Asian Media Awards.
The stars of radio, TV and broadcasting gathered at the 11th AMA ceremony at the Hilton Manchester Deansgate on Friday (27 October).
The awards, which are supported by the University of Salford, celebrated winners in a range of categories in journalism, stage, online and creative media and were hosted by Magic FM's Neev Spencer.
Those honoured on the night included broadcaster Tina Daheley, LBC presenter Sangita Myska and Mihir Bose who received the Outstanding Contribution to Media Award.
This year Meera Syal and Sanjeev Bhaskar were recognised with the Sophiya Haque Services to Television, Film & Theatre Award.
Shabaz Ali who takes merciless aim at the seemingly spoilt, the weird and the bizarre on Tiktok picked up the Best Video Channel accolade whilst Polite Society star, Priya Kansara was named Best Newcomer.
Blythe has appeared in a whole host of national theatre and musical productions. In Gypsy she plays the role of Louise.
Speaking on stage an emotional Blythe said the award meant everything to her and paid tribute to her father.
She said she was overwhelmed to be recognised and accepted in such a way by the community.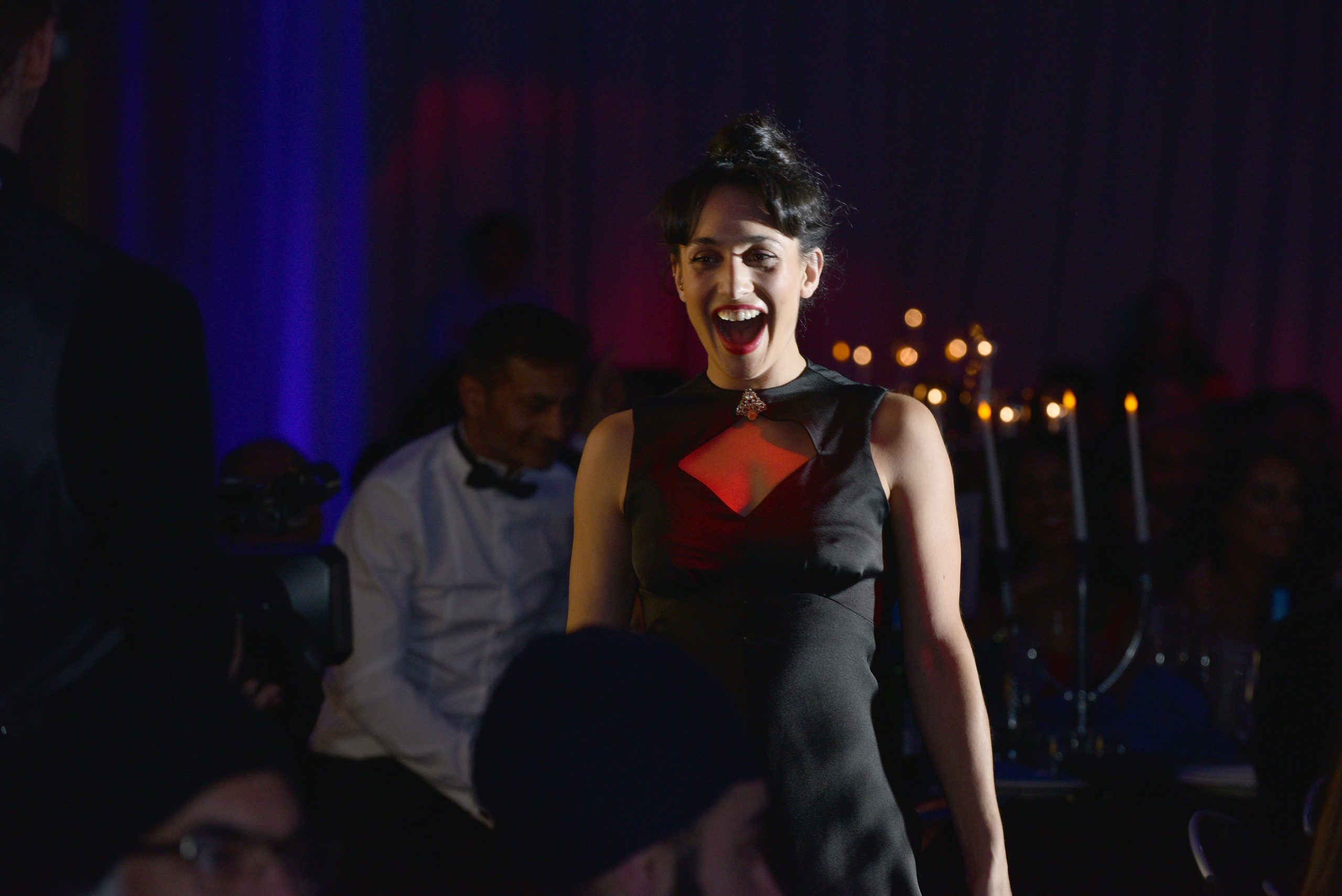 Blythe said: "It feels like an achievement to be accepted into the colleges when you train. That feels like step number one.
"And as someone who is South Asian you really expect you are not going to do big things because you have not seen the representation.
"When I was younger I did not see the roles for me."
She added: "I have always been trying to fit in and try to mould into what they – the people in the industry want – rather than just be myself.
"Things are improving and I am being able to play roles that are not dependent on the way I look or where I am from. It has been a journey."
The production Gypsy is based on the memoir of famous burlesque artist Gypsy Rose Lee, and tells the story of ambitious showbiz mother Rose, who travels across America with her daughters, Baby June and Louise, in search of success with their homemade vaudeville act.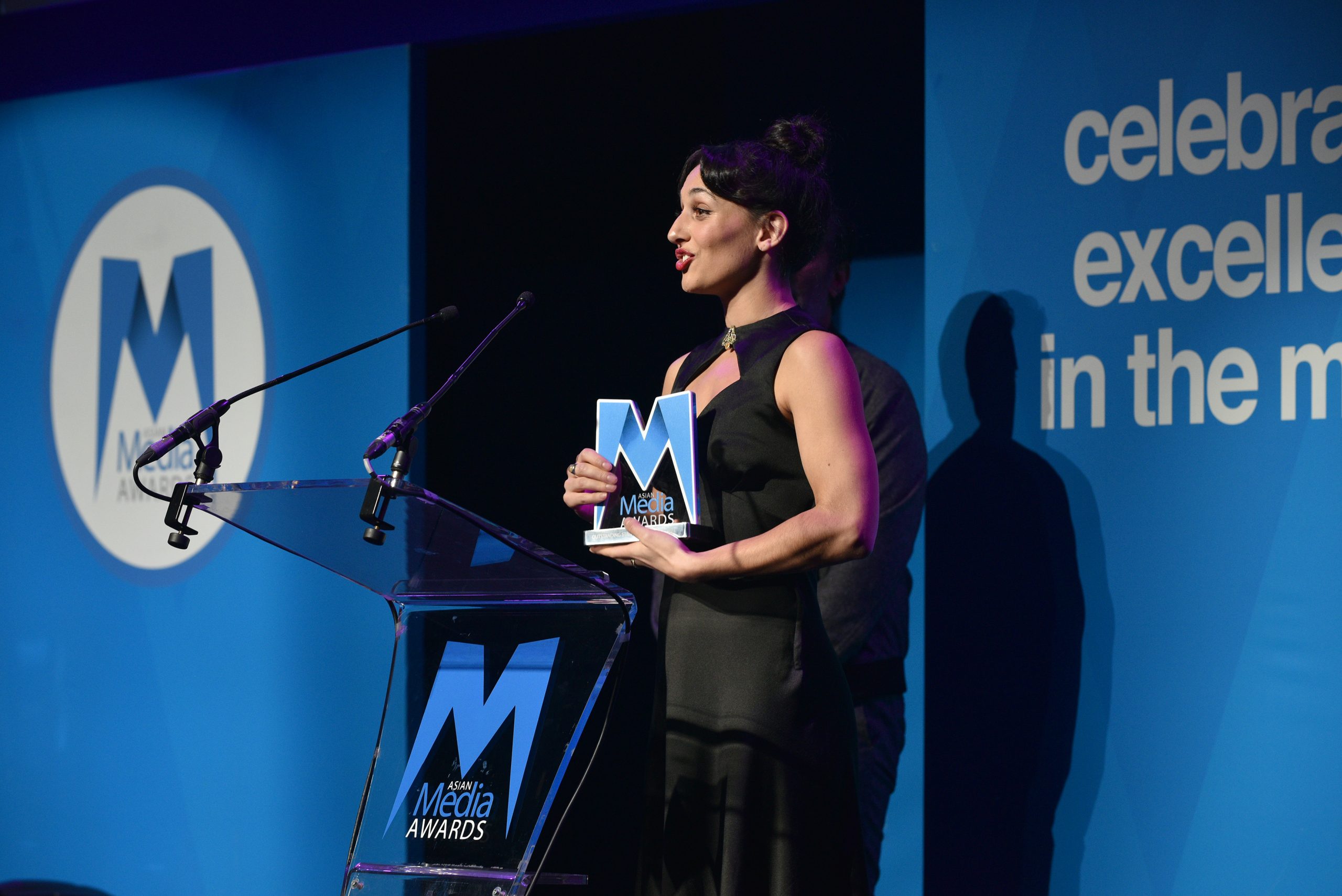 Blythe was praised for bringing more depth to the role and her crystal clear vocals were described 'effortless and beautiful', by critics. Blythe trained at the trained at The Dance School of Scotland and subsequently at The Arts Educational Schools, London.
Her long list of theatre credits include playing Liz in 'Sunshine on Leith', Jean Passepartout in 'Around the World in 80 Days' and Maggie in 'The Maggie Wall'.
She has also appeared in Rumi: The Musical in and Joseph, The Amazing Technicolour Dreamcoat and Bend It Like Beckham and appeared in television, film and audio productions.
---
This year's Asian Media Awards winners were announced at the Hilton Manchester Deansgate on Friday October 27.
Previous recipients of an Asian Media Award include Krishnan Guru-Murthy, Waris Hussein, Art Malik, Mehdi Hasan, Nina Wadia, Anita Rani, Shobna Gulati, Faisal Islam, Adil Ray & Lisa Aziz.
The University of Salford are Premier Partners to the Asian Media Awards.
Partners to the awards include ITV, EssenceMediaCom, Reach PLC & Women In Journalism.
The awards are also supported by Manchester Metropolitan University, AMT Lawyers, DKR Accountants, Opus Broadband, Hilton Manchester Deansgate, Fritz AV, Payal Events & Cleartwo.