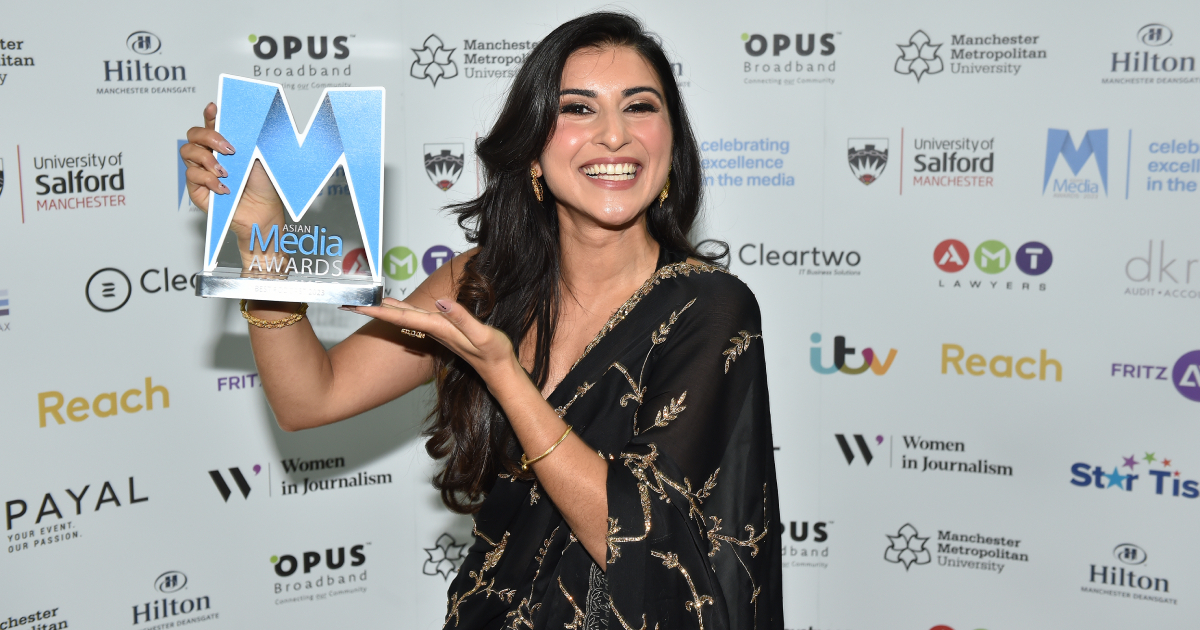 Summaya Mughal's 'Brown Gal Can't Swim' picked up the Best Podcast honour at the 2023 Asian Media Awards.
The stars of radio, TV and broadcasting gathered at the 11th AMA ceremony at the Hilton Manchester Deansgate.
The awards celebrated winners in a range of categories in journalism, stage, online and creative media and were hosted by Magic FM's Neev Spencer.
Those honoured on the night included broadcaster Tina Daheley, LBC presenter Sangita Myska and Mihir Bose who received the Outstanding Contribution to Media Award.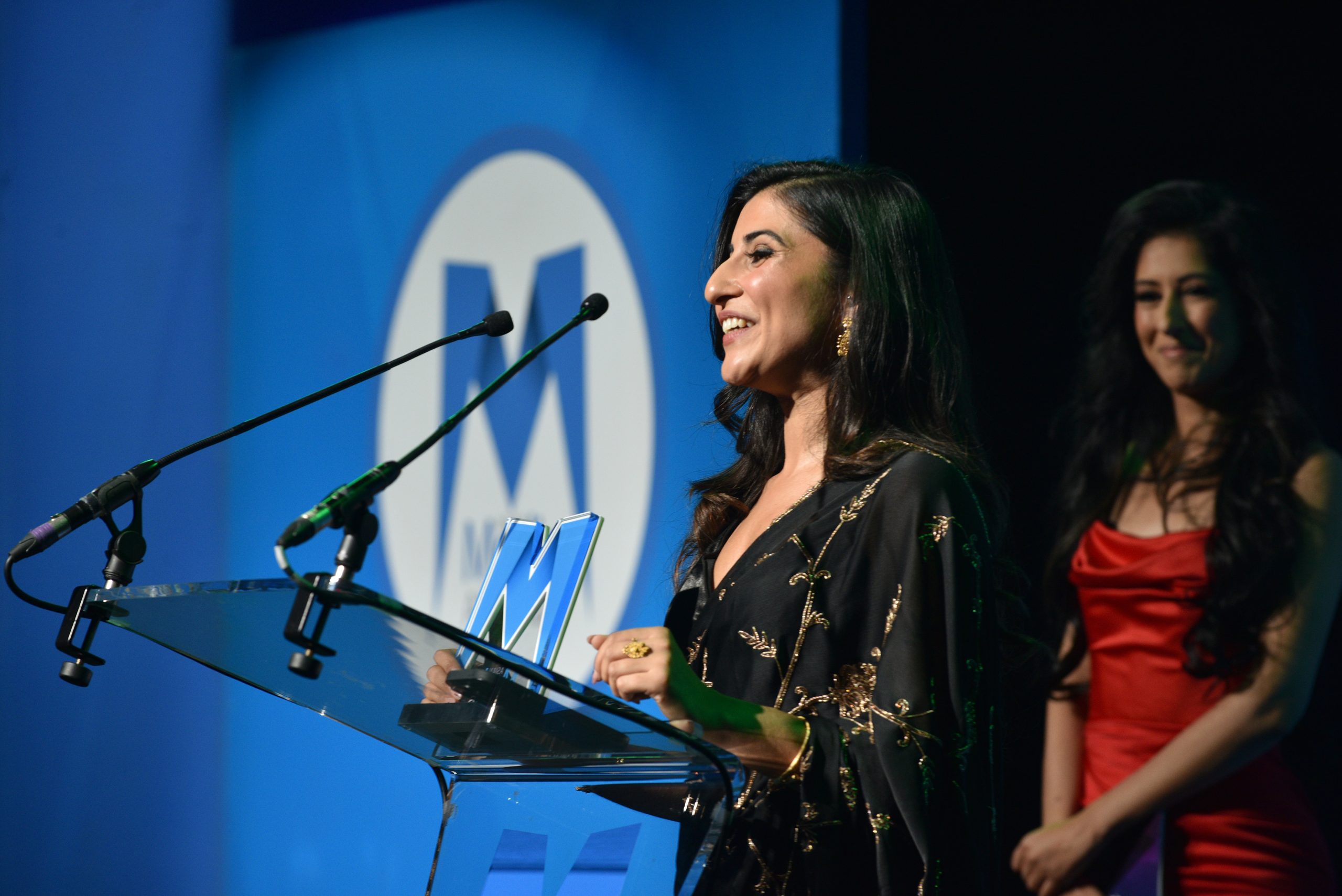 This year Meera Syal and Sanjeev Bhaskar were recognised with the Sophiya Haque Services to Television, Film and Theatre Award.
Shabaz Ali who takes merciless aim at the seemingly spoilt, the weird and the bizarre on Tiktok picked up the Best Video Channel accolade whilst Polite Society star, Priya Kansara was named Best Newcomer.
In this engaging and personal journey, Summaya, a BBC Radio Leicester presenter, takes on the challenge of confronting her lifelong fear of learning to swim as a 27-year-old British-Pakistani woman.
Speaking to the audience she said: "It terrified me and it changed my life. I am emotional because I care about our community. So, to get this recognition is incredible."
She reached out to 4x GB Olympic hero Rebecca Adlington and and Alice Dearing, team GB's first female black swimmer to compete in an Olympic games who both threw their expertise and encouragement behind Summaya, challenging her to complete a 500m open-water swim within eight weeks.
Summaya added: "Receiving recognition for Brown Gal Can't Swim at the Asian Media Awards feels truly special.
"It feels like your Asian aunty or uncle giving you a pat on the back to say 'well done beta (child)' and, in my world, that doesn't happen very often. It can be enough to bring you to tears, which was what happened when I was accepting the award.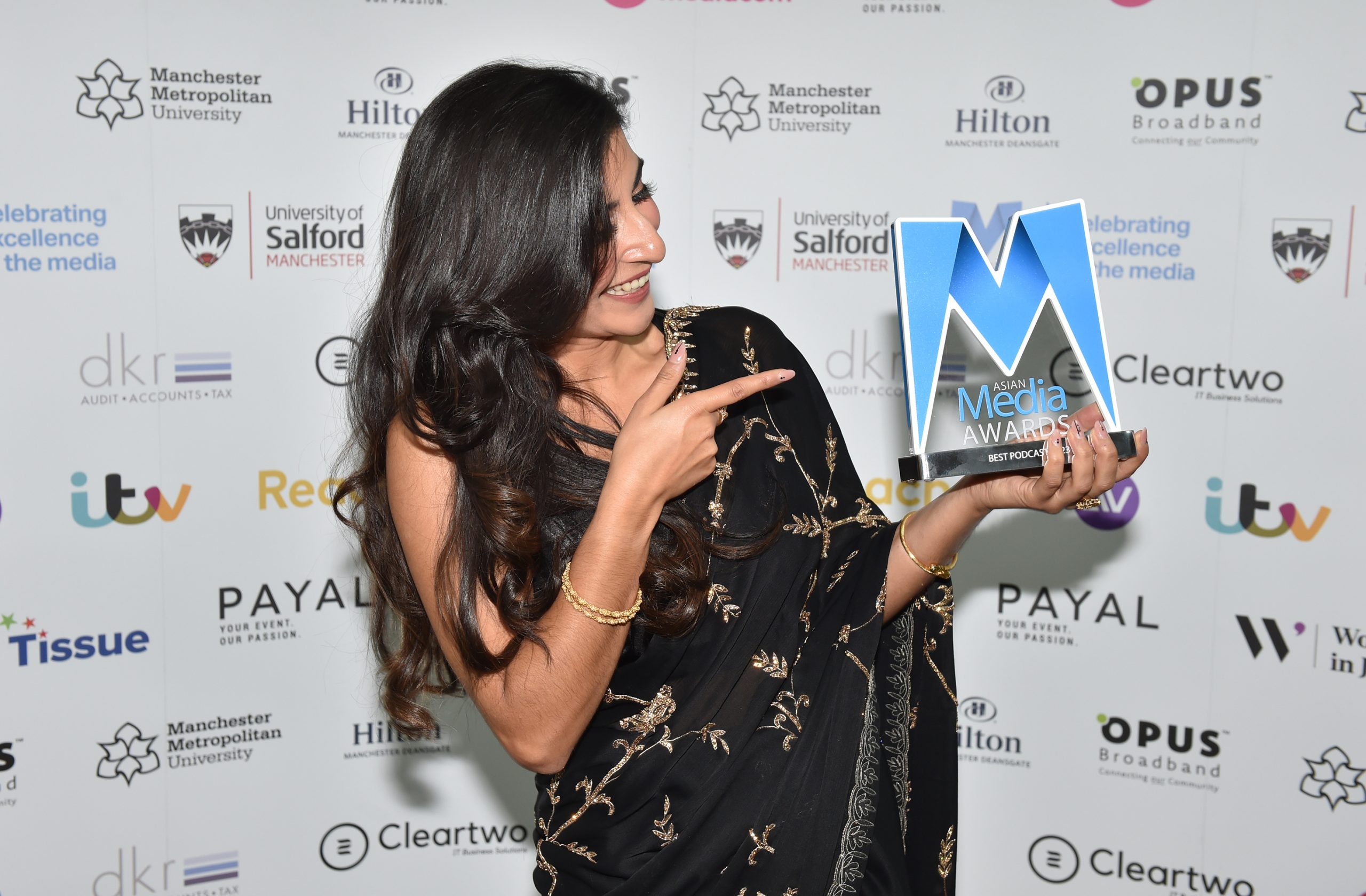 "Beyond the personal though, the mission of Brown Gal Can't Swim has always been to raise a much-needed conversation around adults learning the swim, especially those who are statistically less-likely to have the life-saving skill.
"Receiving the award has definitely contributed to continuing the conversation and for that I am hugely grateful."
Summaya documented the journey on BBC TV, radio, BBC News online and social media leading to a global online community of BGCS supporters.
Summaya shared every step with her followers, bringing to light the challenges adults face when learning to swim and the untold stories of the cultural barriers preventing women like her getting in the pool.
The Best Podcast award was announced and presented by journalist Ruby Zaman.
---
This year's Asian Media Awards winners were announced at the Hilton Manchester Deansgate on Friday October 27.
Previous recipients of an Asian Media Award include Krishnan Guru-Murthy, Waris Hussein, Art Malik, Mehdi Hasan, Nina Wadia, Anita Rani, Shobna Gulati, Faisal Islam, Adil Ray & Lisa Aziz.
The University of Salford are Premier Partners to the Asian Media Awards.
Partners to the awards include ITV, EssenceMediaCom, Reach PLC & Women In Journalism.
The awards are also supported by Manchester Metropolitan University, AMT Lawyers, DKR Accountants, Opus Broadband, Hilton Manchester Deansgate, Fritz AV, Payal Events & Cleartwo.