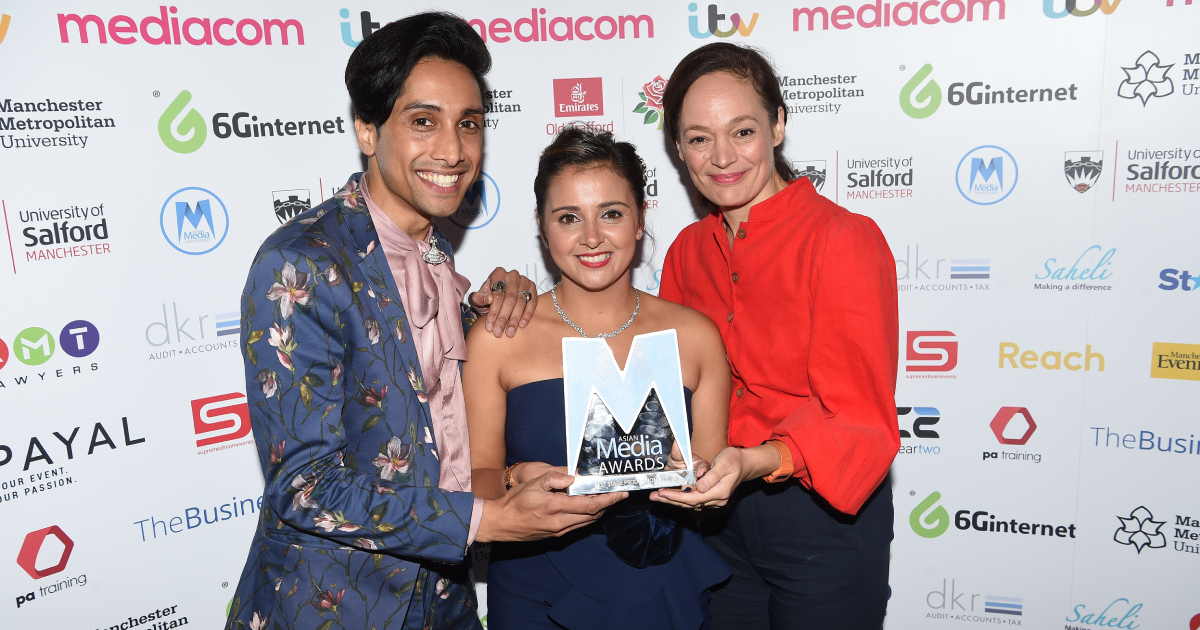 Full English, a stage play detailing the experiences of women who were welcomed onto a Bradford estate after marrying Pakistani men was honoured at the 2021 national Asian Media Awards.
The 9th Asian Media Awards ceremony took place at the Emirates Old Trafford on Friday night (October 29) with Good Morning Britain presenter, Adil Ray and Eastenders star Jaz Deol also amongst the winners.
The 2021 Asian Media Awards are supported by the University of Salford and were hosted by Sky Sports news presenter Bela Shah.
The story of Full English is based on the real, lived experiences of Natalie Davies and her family. A Bent Architect production the show starred Natalie Davies herself and featured Kamal Khan & Lucy Hird. It was designed and directed by Jude Wright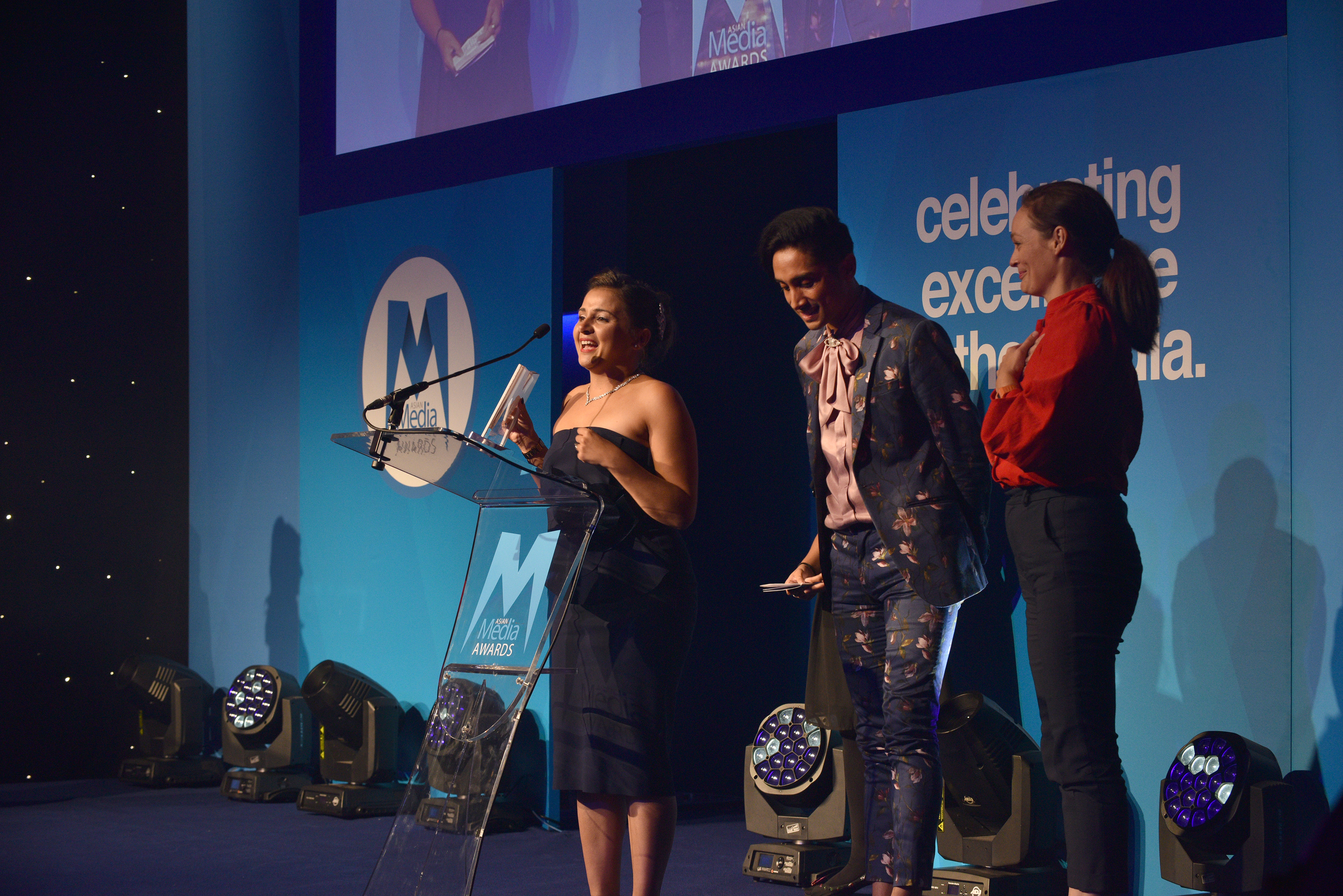 An emotional Natalie Davies took to the stage and said: "I'm in absolute shock. It's me it's being quarter Pakistani and it means the absolute world and it means I fit in. So, thank you very much."
The play explores personal histories from the Canterbury Estate, where Natalie Davies grew up.
In the late fifties the first wave of migrant workers arrived from South Asia.
These young men soon met and fell in love with local women, including Natalie's Grandma.
When her Grandma fell in love, her life was thrown into chaos. It was only when she arrived at Canterbury Estate with her children that she found the solidarity of a small group of women who were also in love across boundaries.
Just as Natalie became a mother herself, her beloved Grandma was diagnosed with dementia.
Full English follows Natalie as she attempts to piece together the fragments of her own identity through understanding the courage and tenacity of her Grandma.
Natalie added: "This is such a personal story for me to share.
"Me and my family have been on an epic journey since Full English was first conceived of.
"Winning an AMA means the absolute world to myself and the team because representation is everything. Receiving this award really shows how the telling of mixed race stories are important and are celebrated as a vital part of Asian culture and heritage."
A special invitation was also extended to the ten 2020 winners and tributes were paid throughout the night to all those who were unable to be at the awards after a tumultuous 18 months.
---
The Asian Media Awards 2021 ceremony took place on Friday October 29 at the Emirates Old Trafford in Manchester.
Previous recipients of an Asian Media Award include Krishnan Guru-Murthy, Waris Hussein, Art Malik, Mehdi Hasan, Nina Wadia, Anita Rani, Shobna Gulati & Faisal Islam.
The University of Salford are Premier Partners to the Asian Media Awards.
Partners to the awards include ITV, MediaCom, Reach PLC, Manchester Evening News, Press Association Training & TheBusinessDesk.com.
The awards are also supported by Manchester Metropolitan University, AMT Lawyers, DKR Accountants, 6G Internet, Emirates Old Trafford & L.C.C.C, Supreme Dream Events, Payal Events & Cleartwo.
Women's organisation Saheli were official charity partners in 2021.