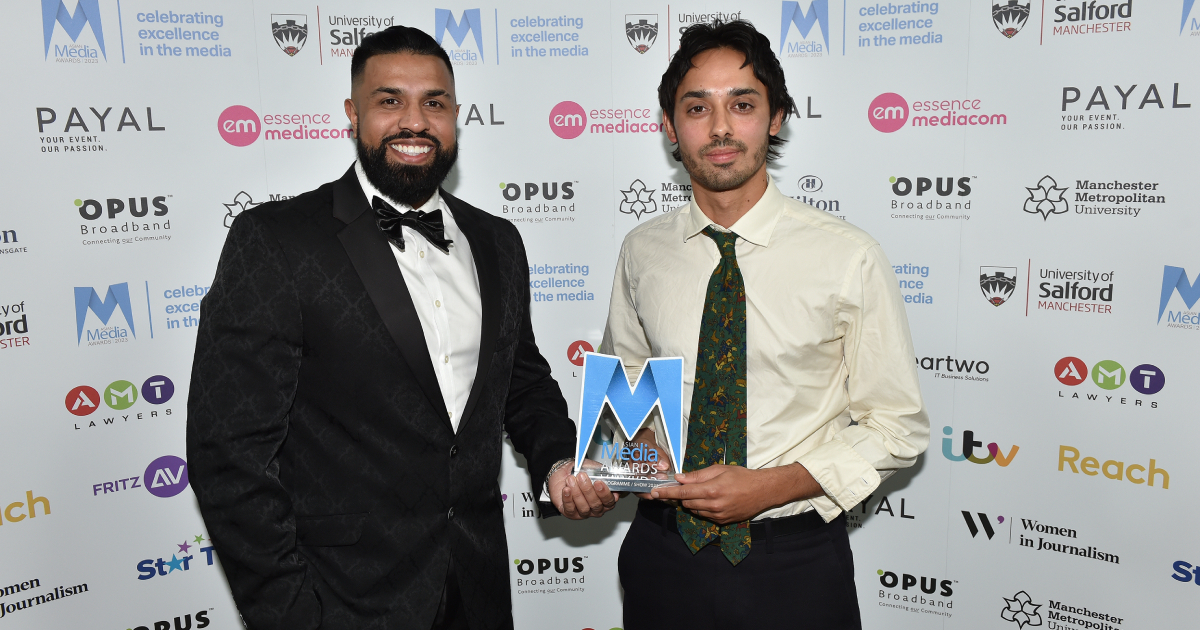 Actor, comedian and writer Humza Arshad hoped a documentary on forgiveness would go on to help others going through similar life-changing ordeals.
Humza: Forgiving the Unforgivable picked up the Best Programme / Show accolade at the 2023 Asian Media Awards.
The stars of radio, TV and broadcasting gathered at the 11th AMA ceremony at the Hilton Manchester Deansgate on Friday (27 October).
The awards, which are supported by the University of Salford, celebrated winners in a range of categories in journalism, stage, online and creative media and were hosted by Magic FM's Neev Spencer.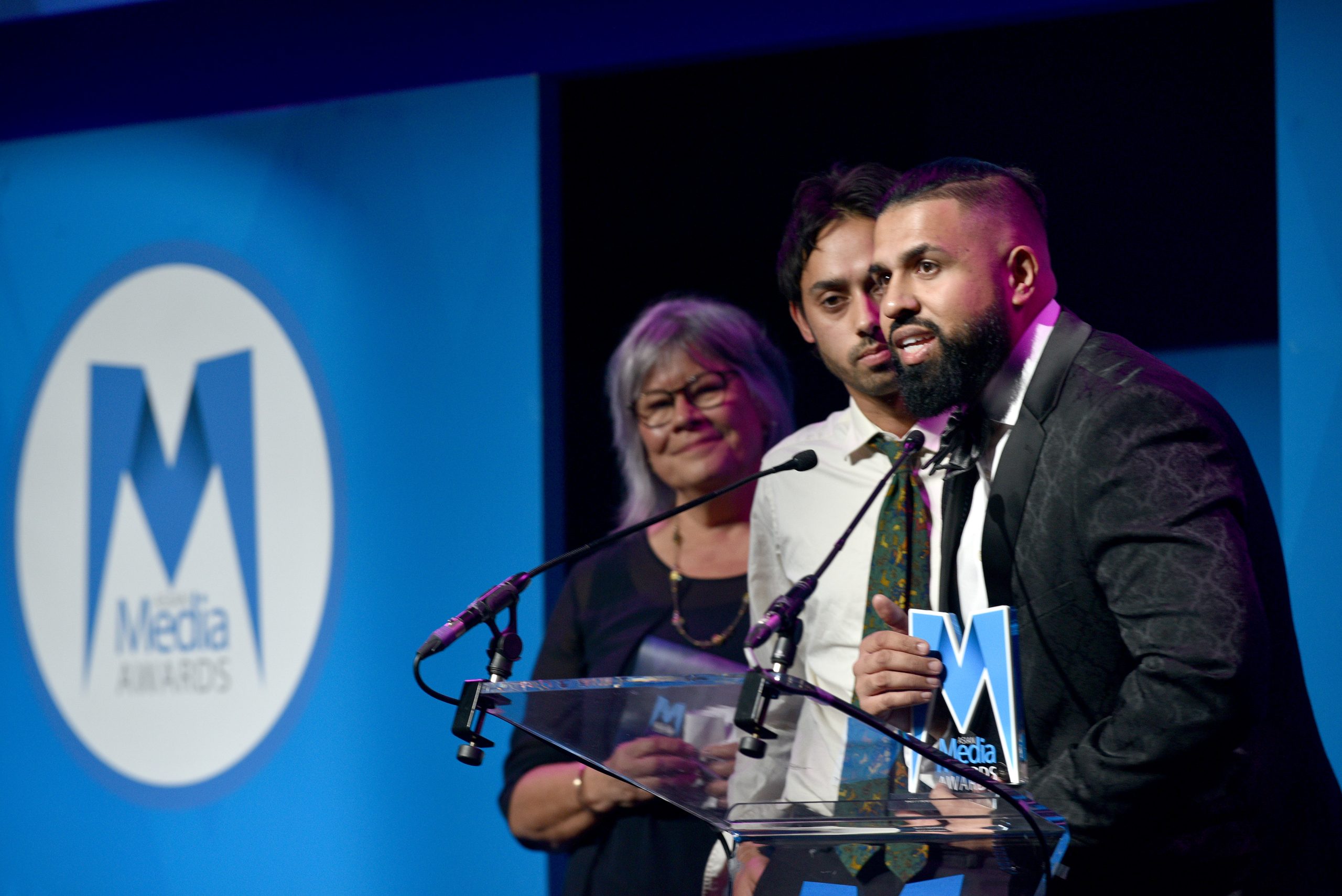 Humza: Forgiving the Unforgivable produced by Drummer Television for BBC Three details the background of Humza Arshad grapples with the decisions he made growing up and how it has shaped his life.
In this deeply personal programme, he poses the question 'what happens when your instincts tell you to seek revenge, but your faith demands that you forgive?'
As a teenager, Humza's cousin suffered a brutal and unprovoked attack by a group of young men – an attack which left the family scarred. As the perpetrators have now walked free, Humza is driven to search for ways of containing the anger he feels towards them.
He seeks out others who have made the headlines by forgiving their attackers: a father whose sons were killed by rioters in Birmingham, a mother who lost her daughter at the Manchester Arena bombing and an imam who survived a vicious racist knife crime.
With the help of his straight-talking mum and kept afloat by his faith and his unique sense of humour, he must confront the past and look for a way forward.
Humza was presented the award by Senior Lecturer and Programme Leader at the University of Salford, Debra Prinselaar, who praised the 2023 shortlist which included documentary, drama, comedy and short film.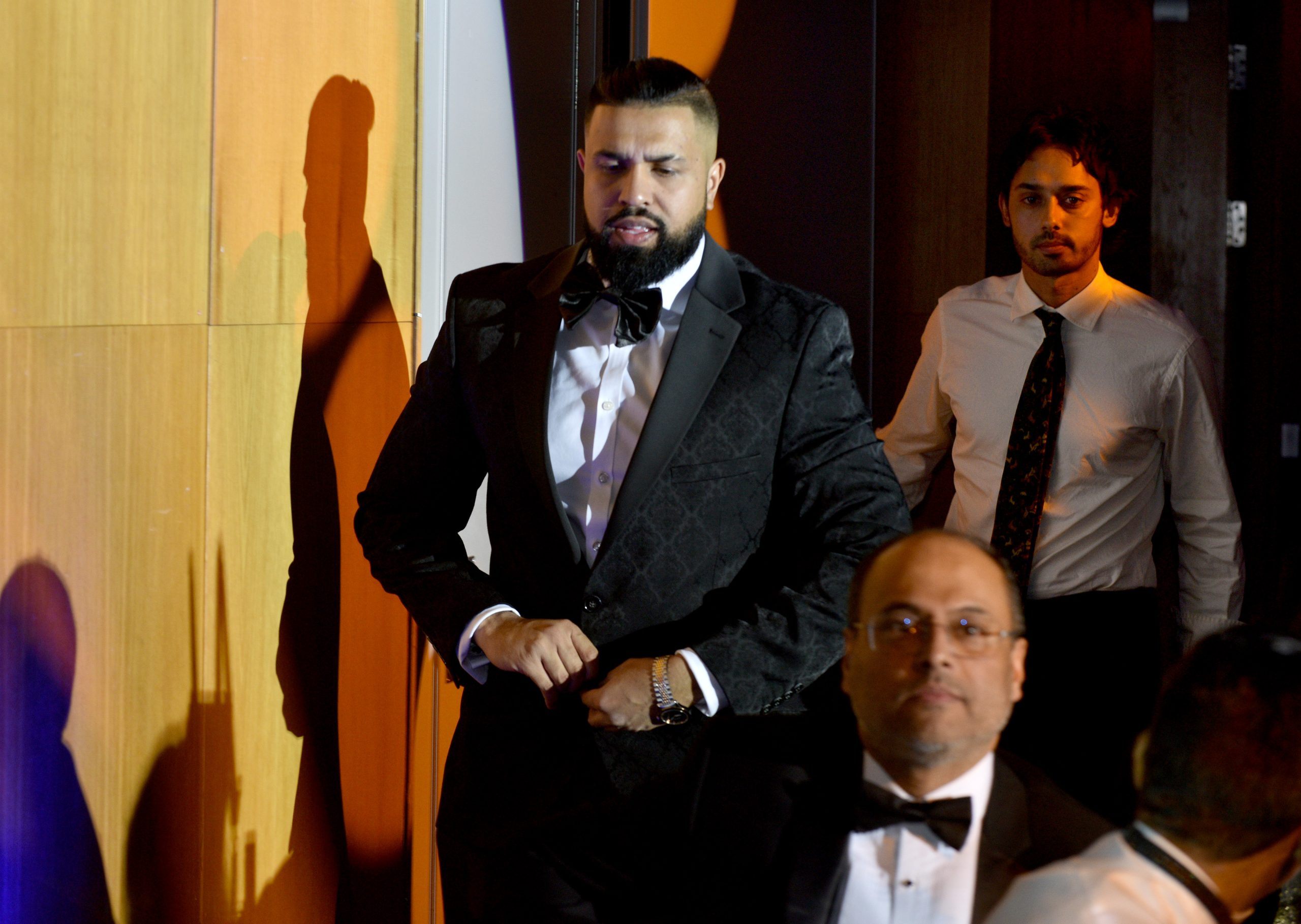 Humza said: "I am used to doing things that are funny and light-hearted and this was more serious.
"It was a documentary about my cousin who was attacked by a gang and stabbed m any times and survived thankfully.
"I also spoke to other people and their journey in the battle for forgiveness.
"Hopefully it has helped a lot people around the world."
Humza was joined by director Ahmed Peerbux on stage. He said: "I am very grateful to you Humza for your sincerity and your bravery.
"I hope it has been inspirational to me and other people who watch this."
---
This year's Asian Media Awards winners were announced at the Hilton Manchester Deansgate on Friday October 27.
Previous recipients of an Asian Media Award include Krishnan Guru-Murthy, Waris Hussein, Art Malik, Mehdi Hasan, Nina Wadia, Anita Rani, Shobna Gulati, Faisal Islam, Adil Ray & Lisa Aziz.
The University of Salford are Premier Partners to the Asian Media Awards.
Partners to the awards include ITV, EssenceMediaCom, Reach PLC & Women In Journalism.
The awards are also supported by Manchester Metropolitan University, AMT Lawyers, DKR Accountants, Opus Broadband, Hilton Manchester Deansgate, Fritz AV, Payal Events & Cleartwo.