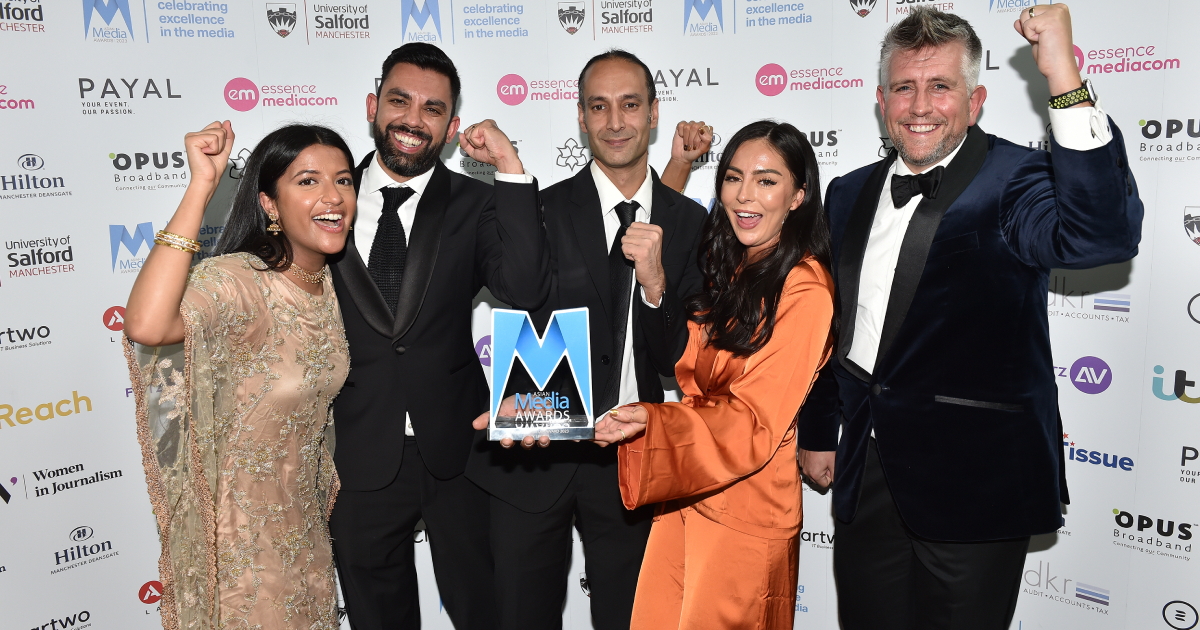 Sky Sports has been named as the first winner of the Diversity in Media Award at the annual Asian Media Awards.
The stars of radio, TV and broadcasting gathered at the 11th AMA ceremony at the Hilton Manchester Deansgate on Friday (27 October).
The awards, which are supported by the University of Salford, celebrated winners in a range of categories in journalism, stage, online and creative media and were hosted by Magic FM's Neev Spencer.
In 2023, the Asian Media Awards honours an organisation and newsroom for efforts and campaigns to improve coverage of all communities over a sustained period of time.
It rewards a genuine effort to reach out to people of all backgrounds and tackle issues that may not normally be featured on a national news channel. The award also recognises efforts to improve diversity both in front and behind the camera.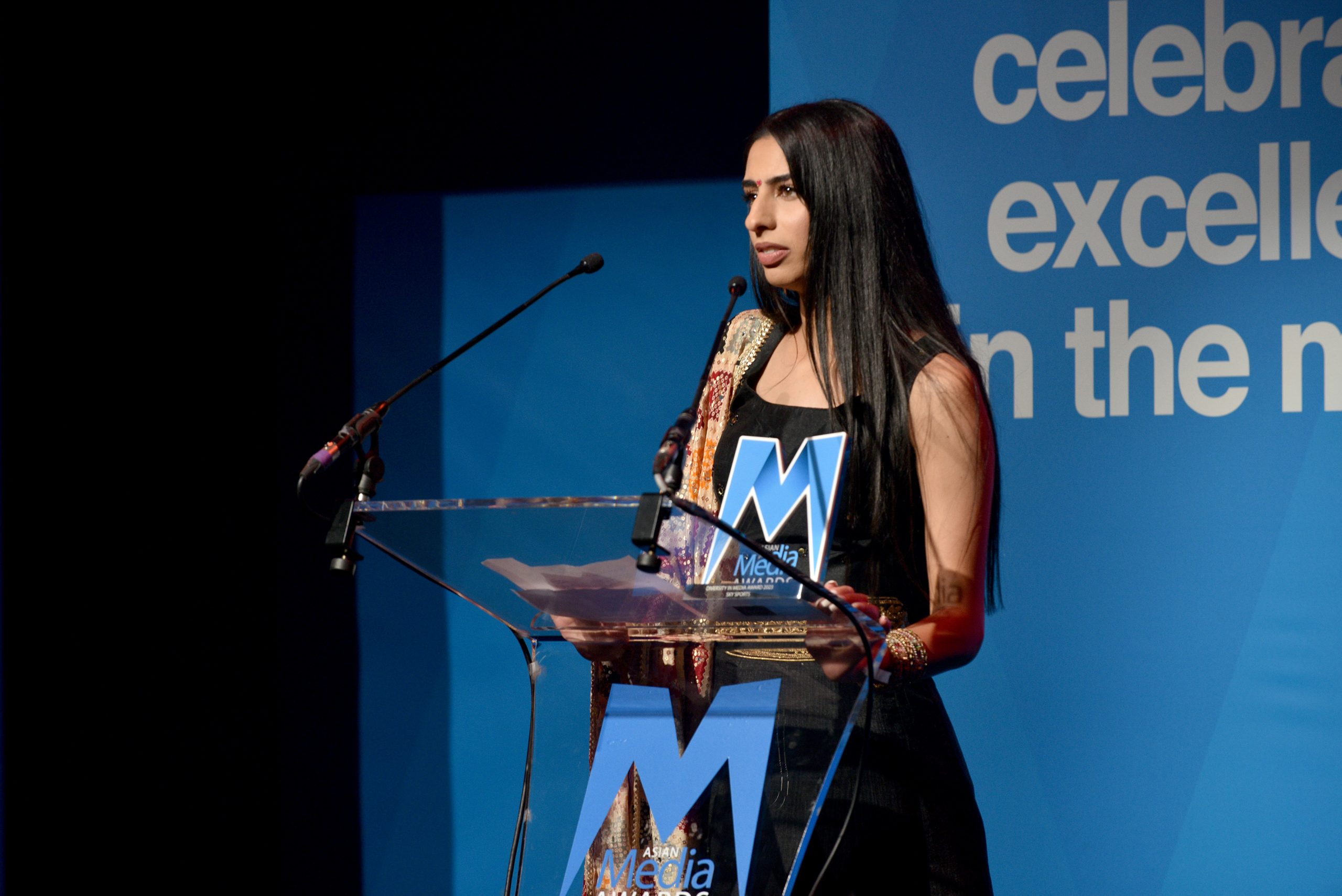 The team from Sky Sports were presented the award by Derby County Women's FC footballer Kira Rai.
Sky Sports has been producing a range of reports which have aimed to celebrate the contributions of people from a variety of sports and a variety of different backgrounds.
The channel has produced, what is believed to be the first index page on a mainstream media website dedicated to British South Asians in Football. It has gone on to generate over 20 million page views and social media interactions.
It is the longest-running conversation on the subject and is said to be the biggest accessible database of content and information on South Asians in Football.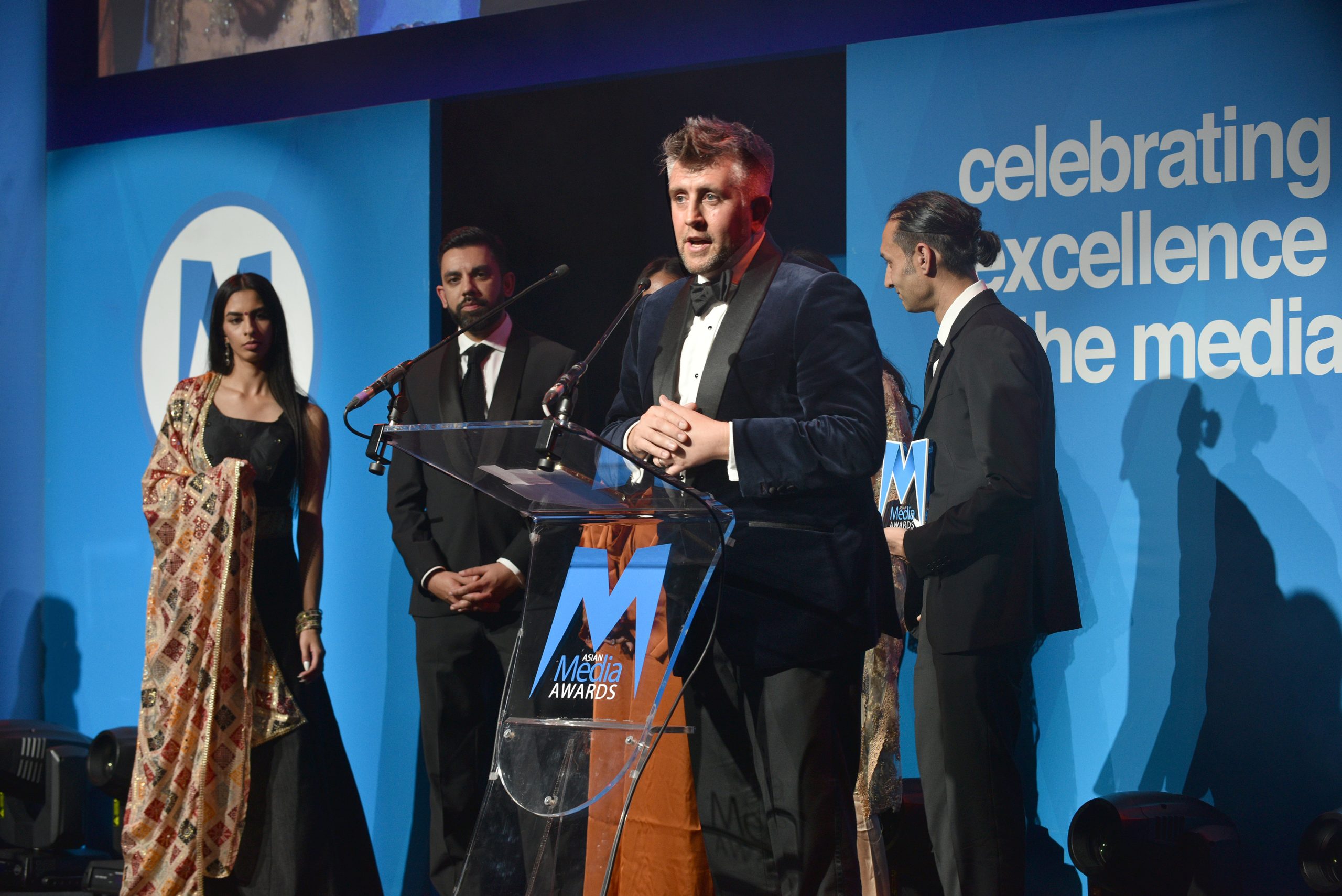 Jonathan Licht, Sky Sports Managing Director, said: "The award is testament to the hard work, talent and brilliant collective efforts across the business and I'm absolutely delighted for those involved.
"To be recognised as a driving force for diversity and inclusion across media in such a way is a huge for us at Sky Sports.
"More importantly, the award shows that the work we're doing is positively impacting Britain's South Asian community in a meaningful way when it comes to both media and football."
---
This year's Asian Media Awards winners were announced at the Hilton Manchester Deansgate on Friday October 27.
Previous recipients of an Asian Media Award include Krishnan Guru-Murthy, Waris Hussein, Art Malik, Mehdi Hasan, Nina Wadia, Anita Rani, Shobna Gulati, Faisal Islam, Adil Ray & Lisa Aziz.
The University of Salford are Premier Partners to the Asian Media Awards.
Partners to the awards include ITV, EssenceMediaCom, Reach PLC & Women In Journalism.
The awards are also supported by Manchester Metropolitan University, AMT Lawyers, DKR Accountants, Opus Broadband, Hilton Manchester Deansgate, Fritz AV, Payal Events & Cleartwo.