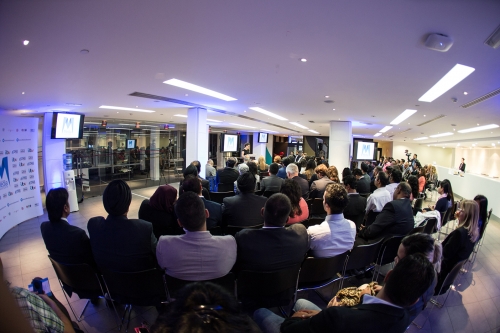 The creative industry is rewarded at this year's Asian Media Awards.
Our highly contested Media Agency of the Year features five of the UK's leading PR and media agencies.
2013 winners Media Moguls is again nominated alongside Mediareach who were also shortlisted last year.
New on the list this year are Curzon PR, Spritz Creative and Here&Now365.
Four media professionals are featured in our Media Professional of the Year category. Natasha Mudhar, CEO of Sterling Media is joined by Farzana Baduel founder of Curzon PR, Tony Gill (Canvas International) and Nisha Sahdev of Sahdev Media.
The London Indian Film Festival which was first held in 2009 and continues to grow is included in the Best Live Event category. Two plays which aim to challenge controversial subject matters are also included. The first of which is 'Nirbhaya' a stage production by Ensemble.
The second is 'States of Verbal Undress' by Manchester based RASA. The play is written by Rani Moorthy.
Finally, PC's World, the successful tour by Paul Chowdhry completes the category.
The finalists for the 2014 Asian Media Awards were announced at ITV, The London Studios.
The event sponsored by Asons Solicitors and the University of Salford was attended by invited finalists, partners and special guests.
You can view the full finalist shortlist here.
The Asian Media Awards take place at the Hilton Deansgate Manchester on 28 October 2014.
The Asian Media Awards 2014 is supported by Asons Solicitors, University of Salford, Hilton Hotels,  Manchester Metropolitan University, Routes into Languages, ITV, Mediacom, Press Association Training, Supreme Dream, Cleartwo, Karma Foods, AMT Lawyers & Studio 4 Photography.
Photo by Saty Singh – Studio 4 Photography