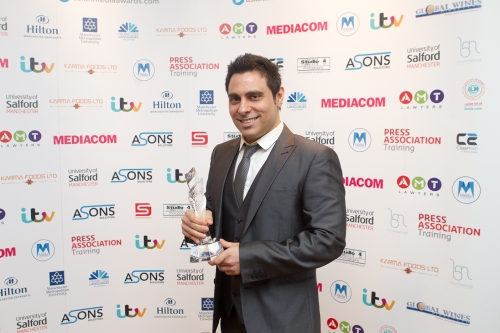 Burka Avenger was named Best TV Show at the annual Asian Media Awards in Manchester, England.
The 3D animated TV series produced by Unicorn Black was a first for Pakistan.
The protagonist of the show is Jiya, an inspirational school teacher whose alter ego is the super-heroine Burka Avenger.
Her use of books and pens as weapons is symbolic as she fights for Justice, Peace and Education for all. In particular the series aimed to break down misconceptions of how women and young children are perceived in parts of Pakistan.
The 2014 Asian Media Awards took place at the Hilton Manchester Deansgate in front of journalists, actors, presenters and marketing professionals from across the world.
The event was hosted by Manish Bhasin from the BBC and Sam Ali Khan of ITV Central.
As well as rewarding new and emerging talent, the awards recognised the achievements of the pioneers within the media industry and were sponsored by the University of Salford and Asons Solicitors.
Event partners included ITV, MediaCom and Press Association Training.
Creator Haroon Rashid who collected the award said, "This is very exciting.
"The Burka Avenger was a fantastic production of high quality and high end entertainment,and it also had a fantastic social message.
"In 2010 I read about a girl's school targeted by extremists and thought of an idea where a woman stands up and says, 'I'm not going to let you shut this school down' and that's where the idea evolved from.
"I think it's important because literacy for women in Pakistan is very small and needs improving."
Photo by Saty Singh – Studio 4 Photography
Media