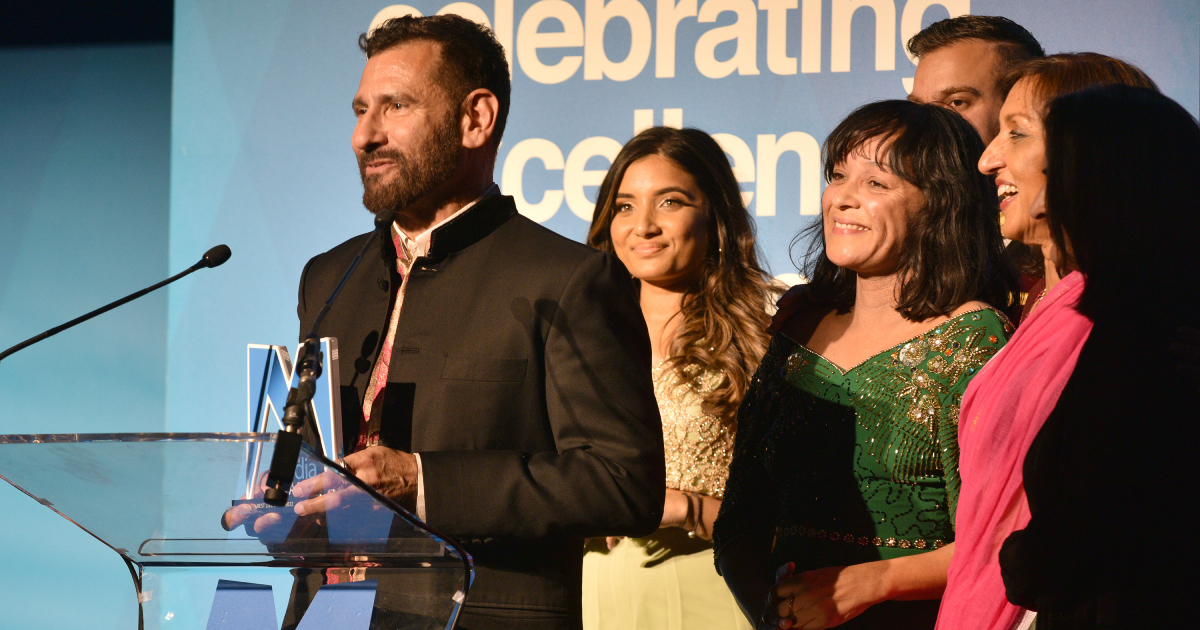 London Indian Film Festival (LIFF) scooped the Best Live Event award at the 10th Asian Media Awards.
The 2022 AMA's celebrated the achievements of journalists, broadcasters and leading creative industry professionals.
The ceremony hosted by Sky Sports News presenter Bela Shah also saw special awards for LBC News host Lisa Aziz, BBC 5 Live broadcaster Nihal Arthanayake and acclaimed TV and stage actor Kulvinder Ghir.
The award was presented by Neha Navekar, Presenter at Tik Tok and Social Media star Ali Khan.
Cary Rajinder Sawhney MBE was joined by Sanam Hasan, Anjum Malik and Danielle Porter at the awards.
Cary Rajinder Sawhney said: "We have been running the London Indian Film Festival for 13 years.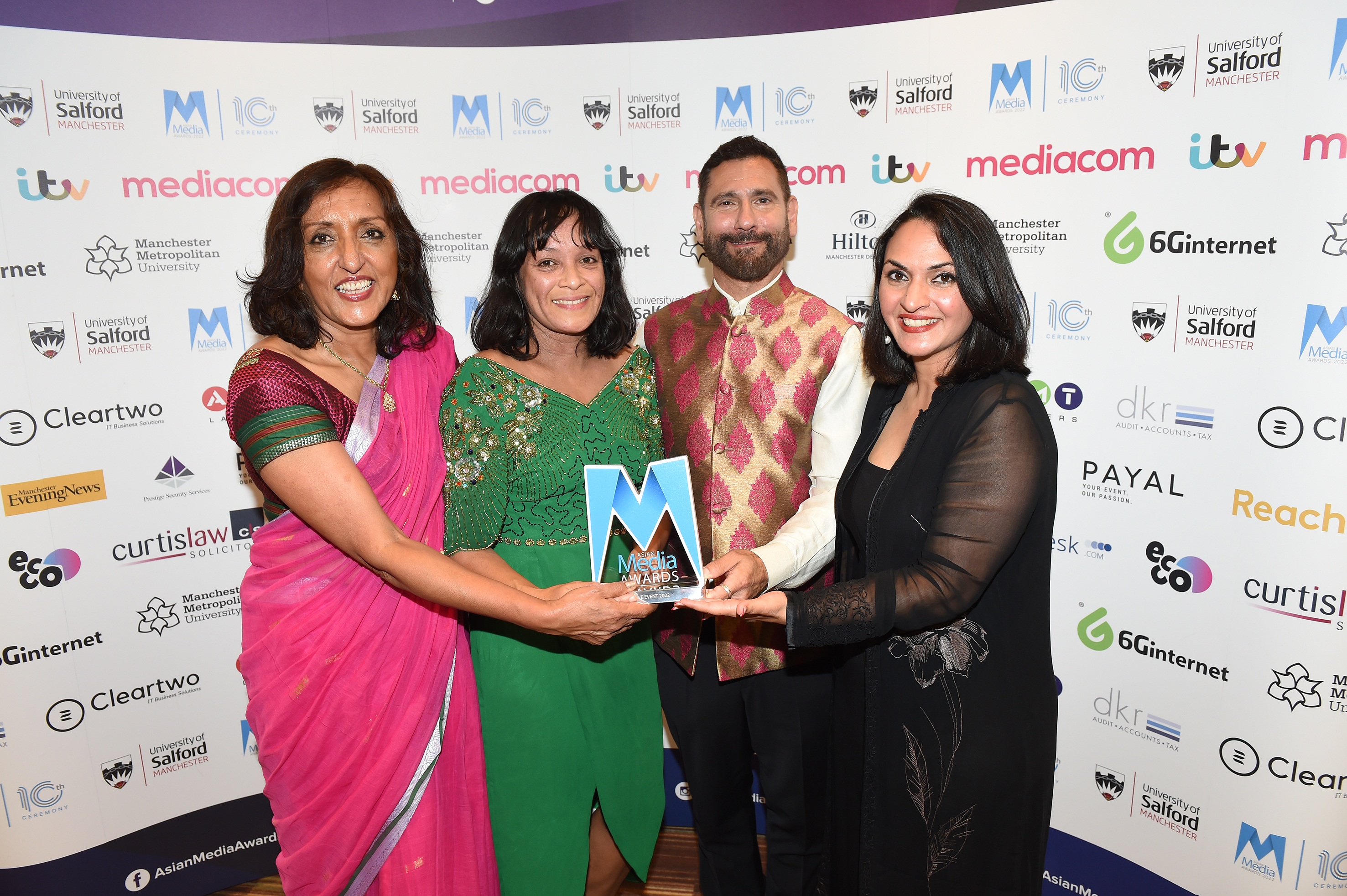 "It is Europe's biggest South Asian Festival and is inclusive of all different communities and we are expanding onwards starting with London, Birmingham, Manchester and we are heading to Leeds next year and who knows where next after that.
"We have had lots of interest from different communities around."
Sanam Hasan said: "LIFF is a very special family and if that has translated through to audiences then we are really grateful and appreciative."
The London Indian Film Festival (LIFF) has been showcasing some of the best movies from across the world.
This year, the festival returned for the first time in three years and ran from June 23 until July 3 2022 and featured talks, awards and events to audiences across the UK.
Over recent years the festival has extended its remit to other cities across the country and hosted events in Manchester, Birmingham and Leeds.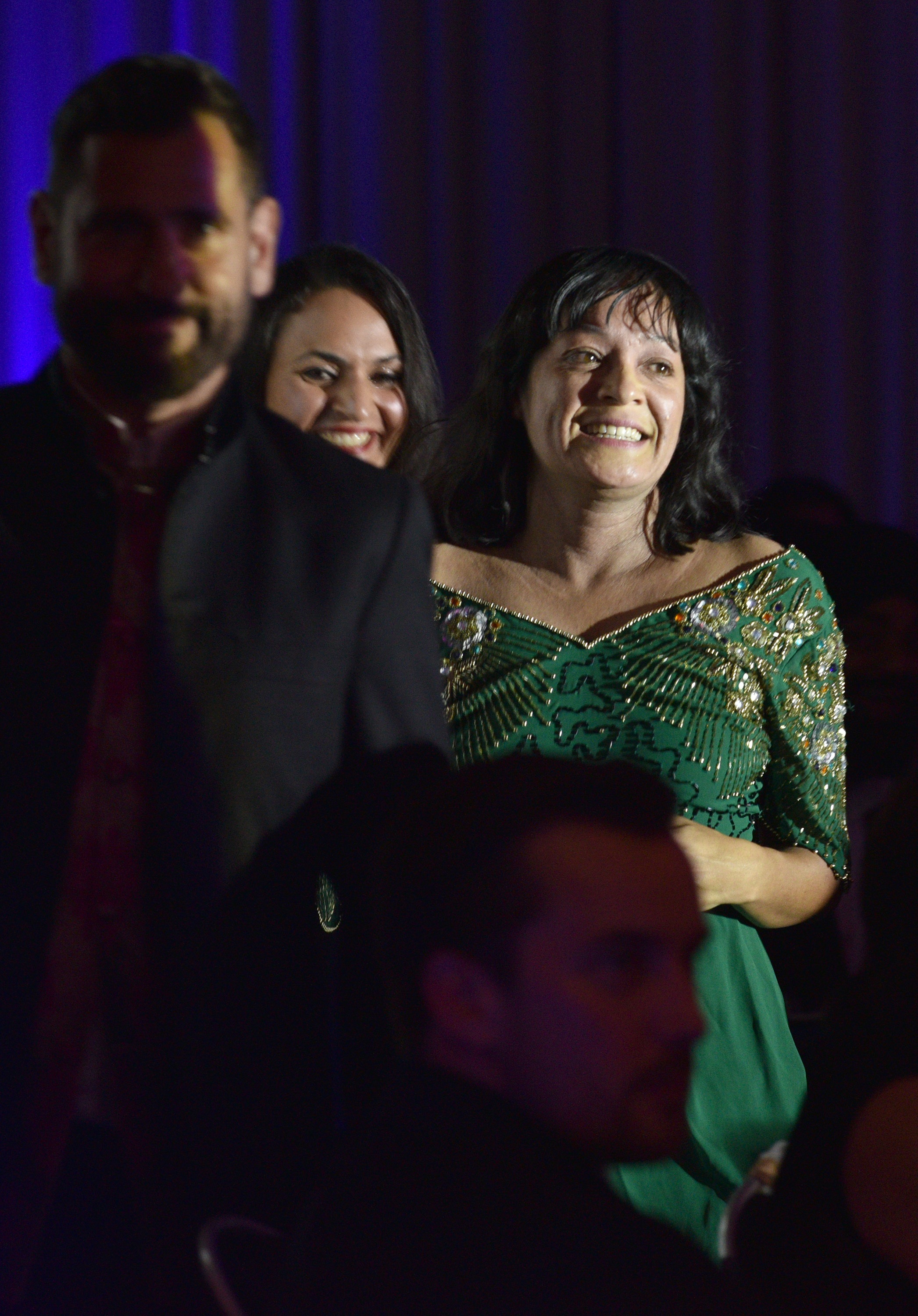 Highlights included an Opening Night Gala featuring DoBaara at BFI Southbank, Canadian basketball film Super-Fan: Nav Bhatia, Little English, The Story of British Bhangra as well as a series of interviews and discussions with leading film actors and directors. The programme ran alongside online events.
Cary Rajinder Sawhney MBEadded: "Although it's great to get recognition from mainstream UK cultures, as Europe's largest South Asian film event; it has been really touching to receive this important award from our own UK Asian community and to have so many British heavy weights in the room applauding us.
"The Asian Media Awards over the last 10 years has really risen to an important monecker of UK Asian media talent and contribution to wider British society.
"We thank them with all our heart for giving us this recognition.
"We of course couldn't have achieved so much without the tireless support and shared passion in indie filmmaking and arts by our partners Blue Orchid Hotels, Integrity International, British Film Institute, Bagri Foundation and Arts Council England."
The awards honoured journalism, online, radio, TV, creative media, stage, theatre and live events in 23 categories and was back at the Hilton Manchester Deansgate where the first awards took place in 2013.
The University of Salford are the Premier Partners for the awards which aim to shine a light on the accomplishments of media professionals from across the UK.
---
The 2022 Asian Media Awards winners of all categories and special awards were revealed at the Hilton Manchester Deansgate on Friday October 28.
Previous recipients of an Asian Media Award include Krishnan Guru-Murthy, Waris Hussein, Art Malik, Mehdi Hasan, Nina Wadia, Anita Rani, Shobna Gulati, Faisal Islam & Adil Ray.
The University of Salford are Premier Partners to the Asian Media Awards.
Partners to the awards include ITV, MediaCom, Reach PLC, Manchester Evening News & TheBusinessDesk.com.
The awards are also supported by Manchester Metropolitan University, AMT Lawyers, DKR Accountants, 6G Internet, Hilton Manchester Deansgate, Fritz AV, Payal Events & Cleartwo.