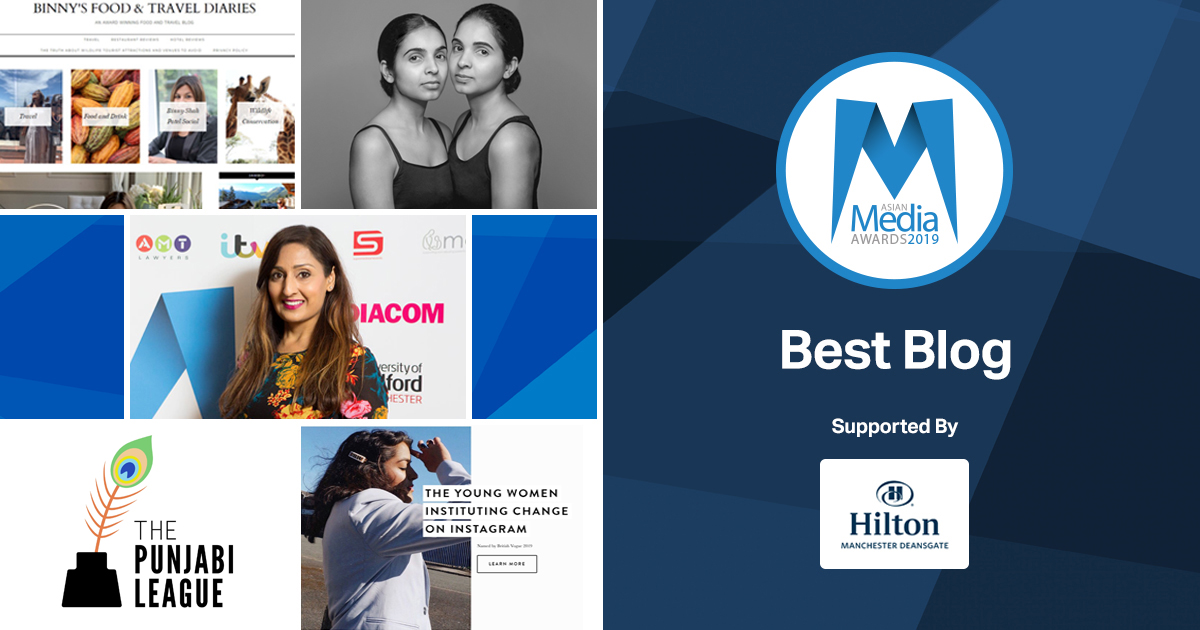 Our 2019 list is one of the most varied for this category in recent years.
It includes five distinctly different writers, bloggers and influencers raising acutely challenging issues.
The Best Blog category is supported by the Hilton Manchester Deansgate.
Binny's Food and Travel Diaries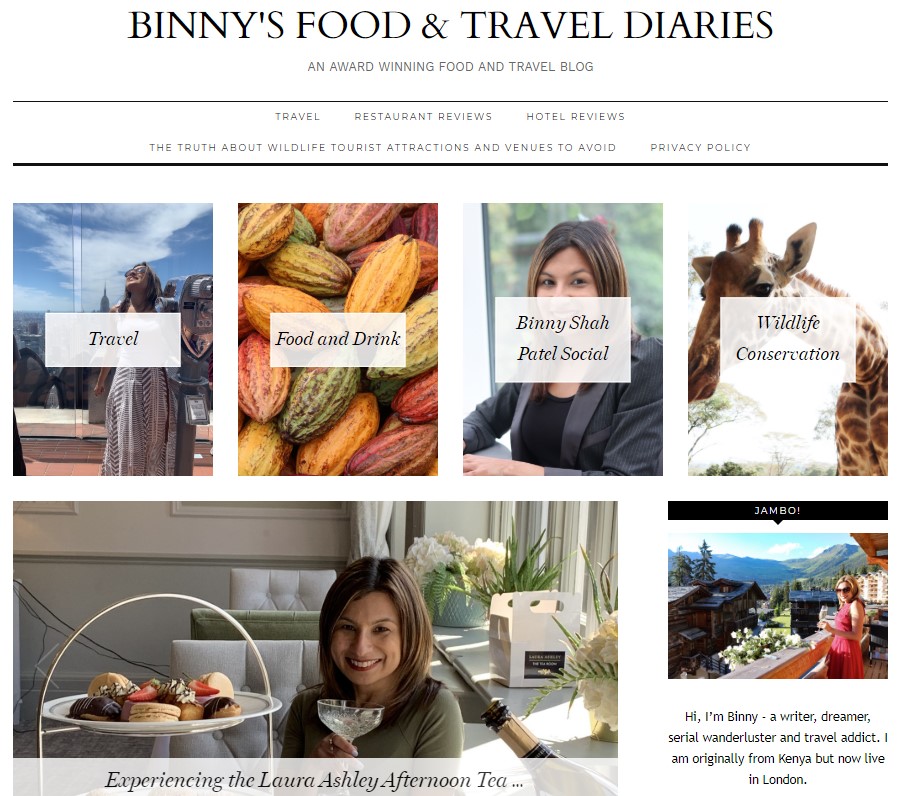 Binny's Food and Travel Diaries is an award-winning food and travel blog which has been featured in The Guardian, The Telegraph, Reader's Digest and more. Binny Shah Patel, originally from Kenya, set up the website initially as a hobby. Two years ago, Binny left her full-time job in Investment Banking to focus entirely on her blog. With increasing travel opportunities and collaborations with hotels and tourist boards, the blog gathered momentum rapidly.
Binny's Food and Travel Diaries has collaborated with Tourist Boards such as Grenada Tourism Authority, The Mexican Tourist Board and Visit Qatar.
The blog features restaurant reviews, destination guides, hotel reviews as well as focusing on Wildlife Conservation. Binny uses her platform to educate people about unethical animal tourism and animal exploitation for the sake of a photo and highlights the plight of the animals involved.
Mita Mistry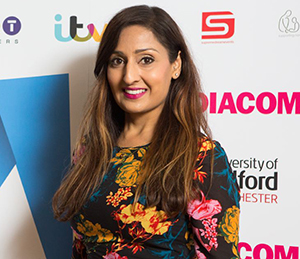 Mita Mistry is a columnist for British Asian newspaper Eastern Eye.
She has been writing a popular column since 2012 which she uses as a platform to share helpful information, her views on current issues affecting personal development and health and to spread positive empowering messages.
Mita's blog features thought-provoking articles including one that told uplifting stories of the elderly. She has also inspired many to write mindfulness columns and significantly, she has encouraged the Asian community to talk about mental health.
She has also written for a number of magazines and specialist publications.
Mita has appeared on TV and radio giving expert advice and is a speaker for public and private events, school assemblies, workplaces, conferences and networking forums.
Mita is a member of the British Acupuncture Council and has been practising since 2007.
Grewal Twins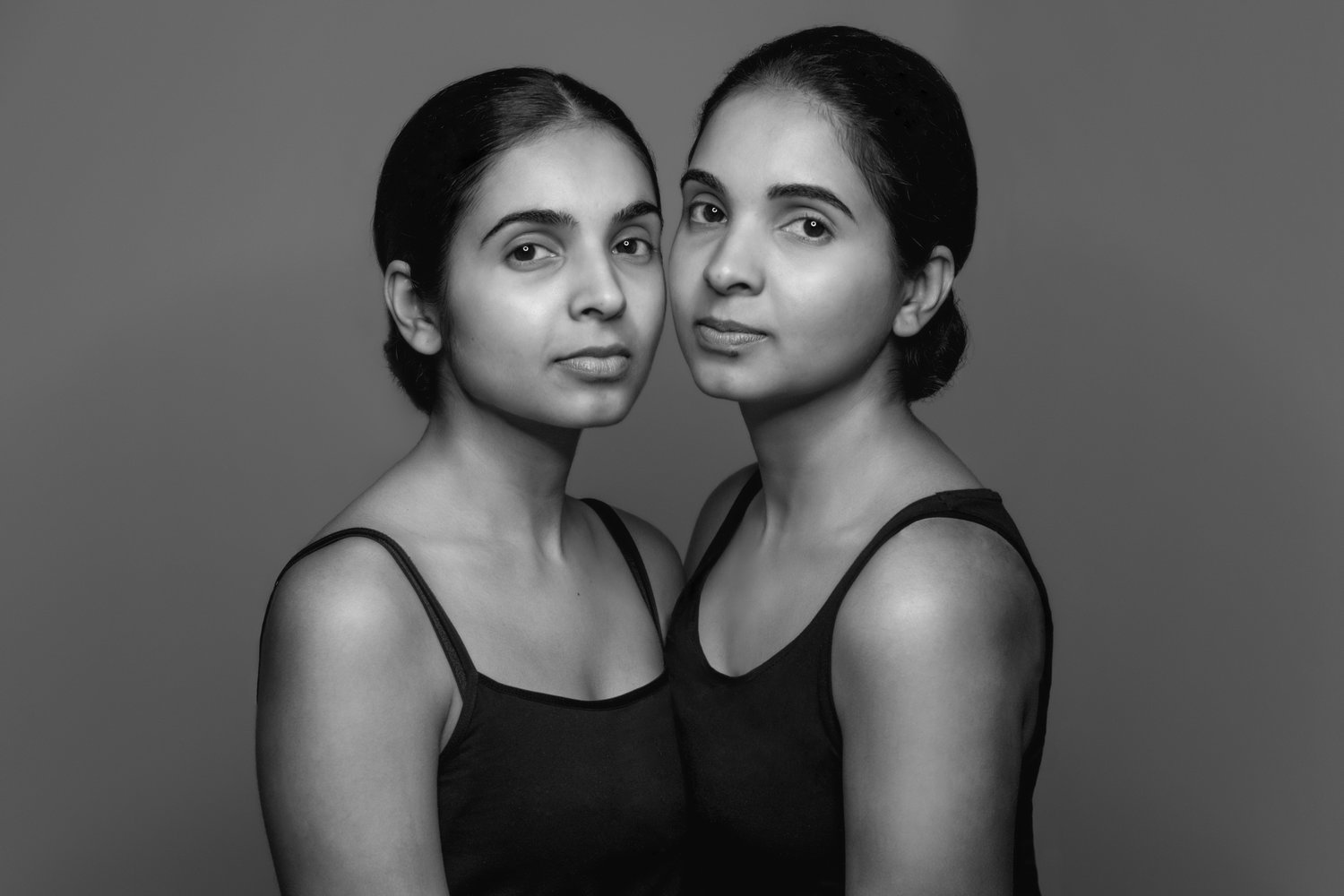 The Grewal Twins are identical twins, born and raised in London.
Soni and Noorie Grewal manage their own lifestyle brand covering music, art, discussions, style and wellness. It is an online space to escape from the working world of the nine to five routine.
The twins say their way of life is influenced by their British and Sikh Punjabi identity, all of which play an integral role in how they express themselves creatively and on a day-to-day basis.
The blog has featured in Hello Magazine (Pakistan), Femina Magazine (India), Huffington Post Canada and BBC Radio London, amongst others.
The Grewal Twins have written about topics including the love/hate relationship with social media, Sikh traditions and stories with a powerful theme amalgamated with poignant and reflective images.
The blog includes poetry, cultural analysis and art projects that honour Indian tradition through paintings.
The Punjabi League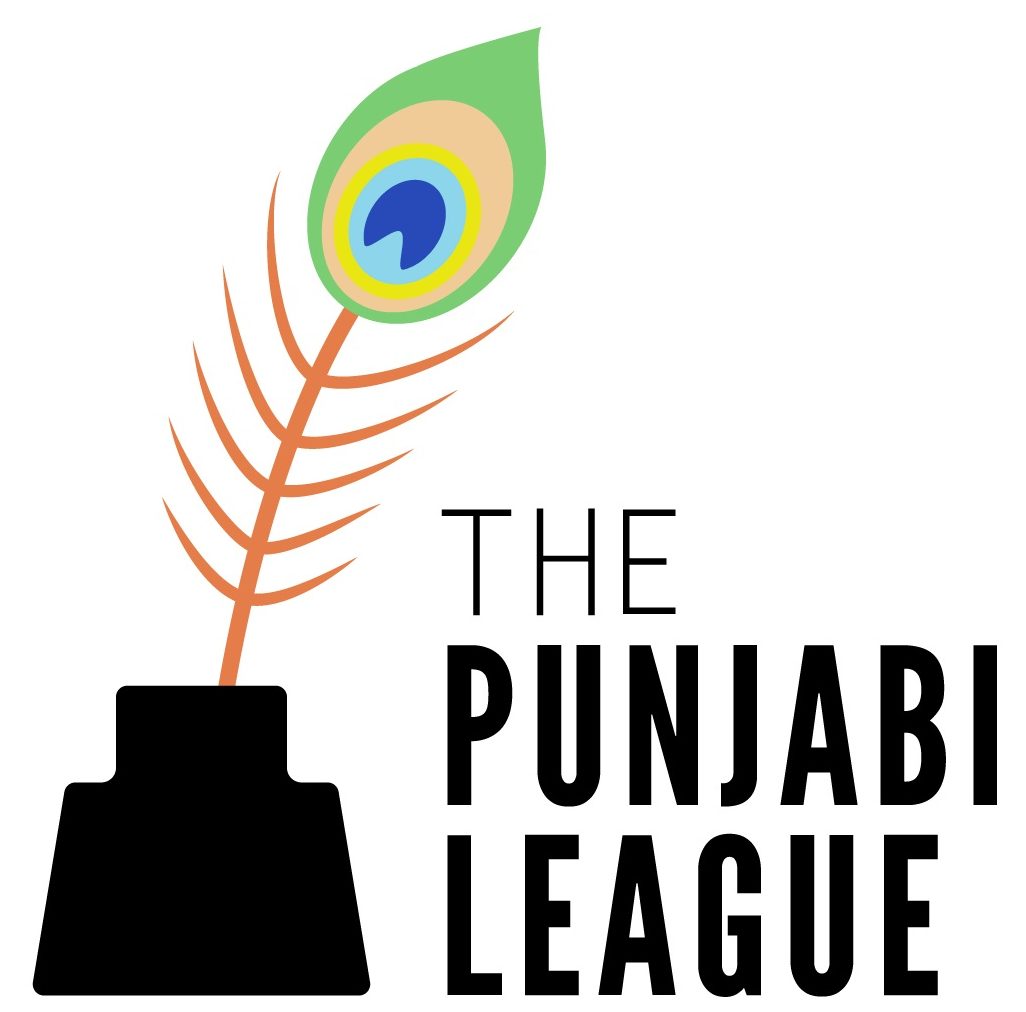 The Punjabi League is a UK based group which gives a voice to young British Punjabi's.
They aim to raise awareness to British Asians about key historical moments in India and in the Punjab region as well as discussing current topics that impact BritPunjabis.
A significant blog raised awareness of the 100 years that marked the Jallianwala Bush massacre. The Punjabi League used the arts, English poetry and Indian classical dance to showcase this massacre and received an overwhelming amount of support both here in the UK and in the Indian sub-continent. They were since asked to be a part of the BBC news documentary on the massacre.
They have subsequently raised awareness of Indian Independence Day and have made poignant video blogs on the migration of Indians to the UK in the 1940s and 1950s.

Vogue Wonders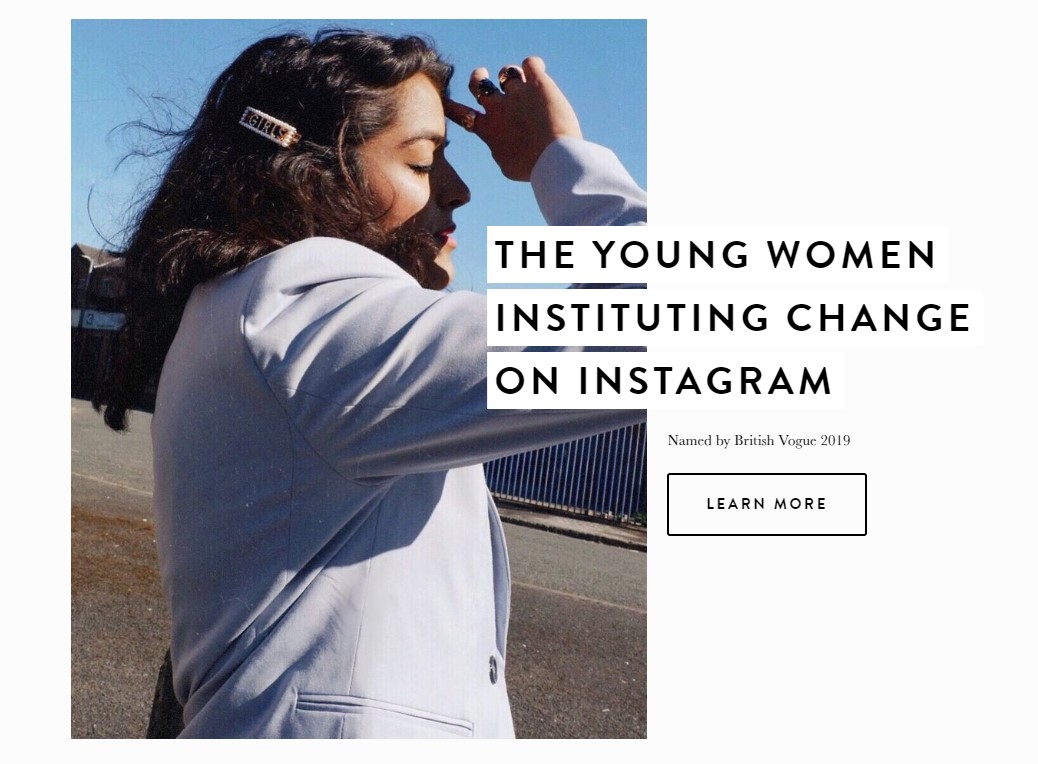 Twenty-two year-old Fashion blogger Arooj Aftab uses Instagram and her website Vogue Wonders to raise awareness of her genetic condition, neurofibromatosis type 1 (NF1), which causes tumours to grow along her nerves.
Arooj describes herself as a 'gal styling menswear.' She is an influencer breaking down barriers in the quest for body positivity within fashion.
Last year she was part of the BBC Newsbeat documentary, 'My Tumour Made Me Trendy' which revealed more about her story and coming to terms with her condition. She was also nominated in the Cosmopolitan UK Influencer Awards.
Arooj was named as one of the Influential Women Instituting Change on Instagram by British Vogue for International Women's Day this year.
She is recognised in the industry as a spokesperson for body positivity and uses her styling tips to help empower others who are also living with similar conditions.
---
This year's Asian Media Awards return to the Hilton Manchester Deansgate on Thursday October 24 2019.
Previous recipients of an Asian Media Award include Krishnan Guru-Murthy, Waris Hussein, Art Malik, Mehdi Hasan, Nina Wadia, Anita Rani & Faisal Islam.
The University of Salford are premier sponsors and partners to the event include ITV, MediaCom, M.E.N, & Press Association Training.
The official Charity Partners for 2019 are Mosac & Woman's Trust.
The event is also supported by Manchester Metropolitan University, Routes Into Languages North West, AMT Lawyers, DKR Accountants, 6G Internet, Hilton Manchester Deansgate, Supreme Dream Events, Payal Events & Cleartwo.