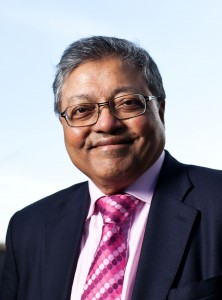 Journalist & Broadcaster
Mihir Bose is one the world's foremost sports journalists. As well as writing for the London Evening Standard he continues to be a commentator on social and historical issues as well as sport for a range of outlets including the BBC, the Financial Times, Independent and the Sunday Times.
He has written for nearly all the major UK newspapers, editing the Inside Track column of the Sunday Times, launching the Inside Sport column in the Daily Telegraph and editing several business publications. He has presented programmes for radio and television and was the BBC's first sports editor. He has written 28 books including the first history of Bollywood.
His sports books include Game Changer: How the English Premier League Came to Dominate the World, The Spirit of the Game: How Sport Made the Modern World and the award winning History of Indian Cricket.
In September 2012, Loughborough University awarded him an Honorary Doctorate for outstanding contribution to journalism and the promotion of equality.