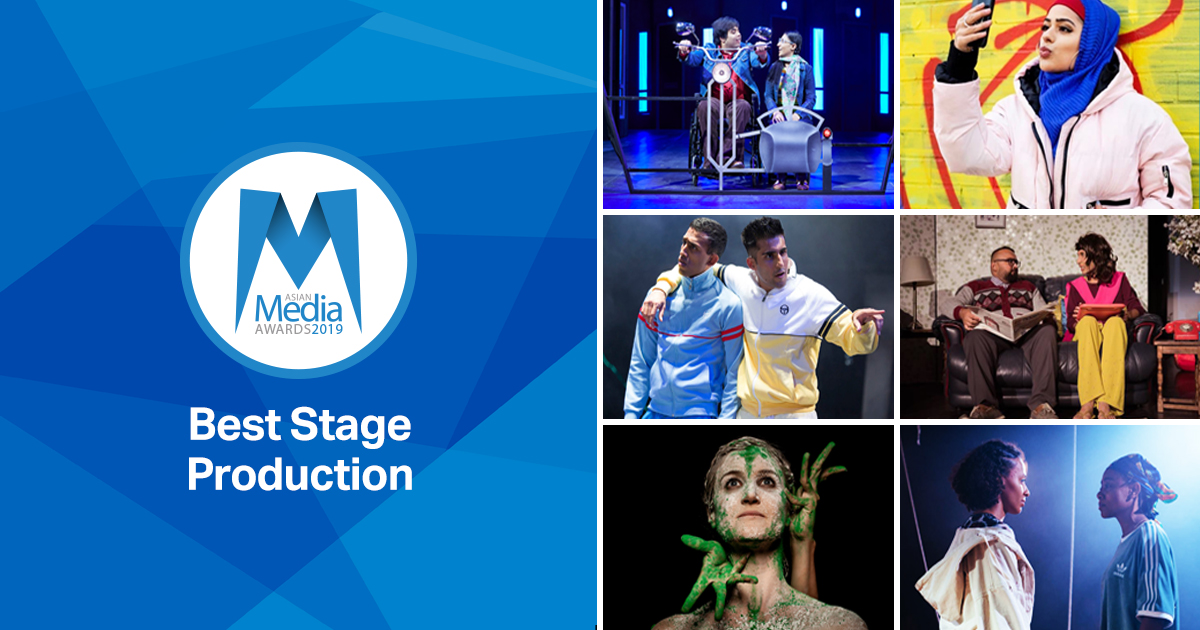 A real eclectic mix of productions make up our 2019 Best Stage Production shortlist.
Dishoom!
By Gurpreet Kaur Bhatti, Directed by Pravesh Kumar. Featuring Elijah Baker; Seema Bowrie; Georgia Burnell; Omar Ibrahim; Gurkiran Kaur; Bilal Khan; James Mace (Rifco Theatre Company / Watford Palace Theatre / Oldham Coliseum)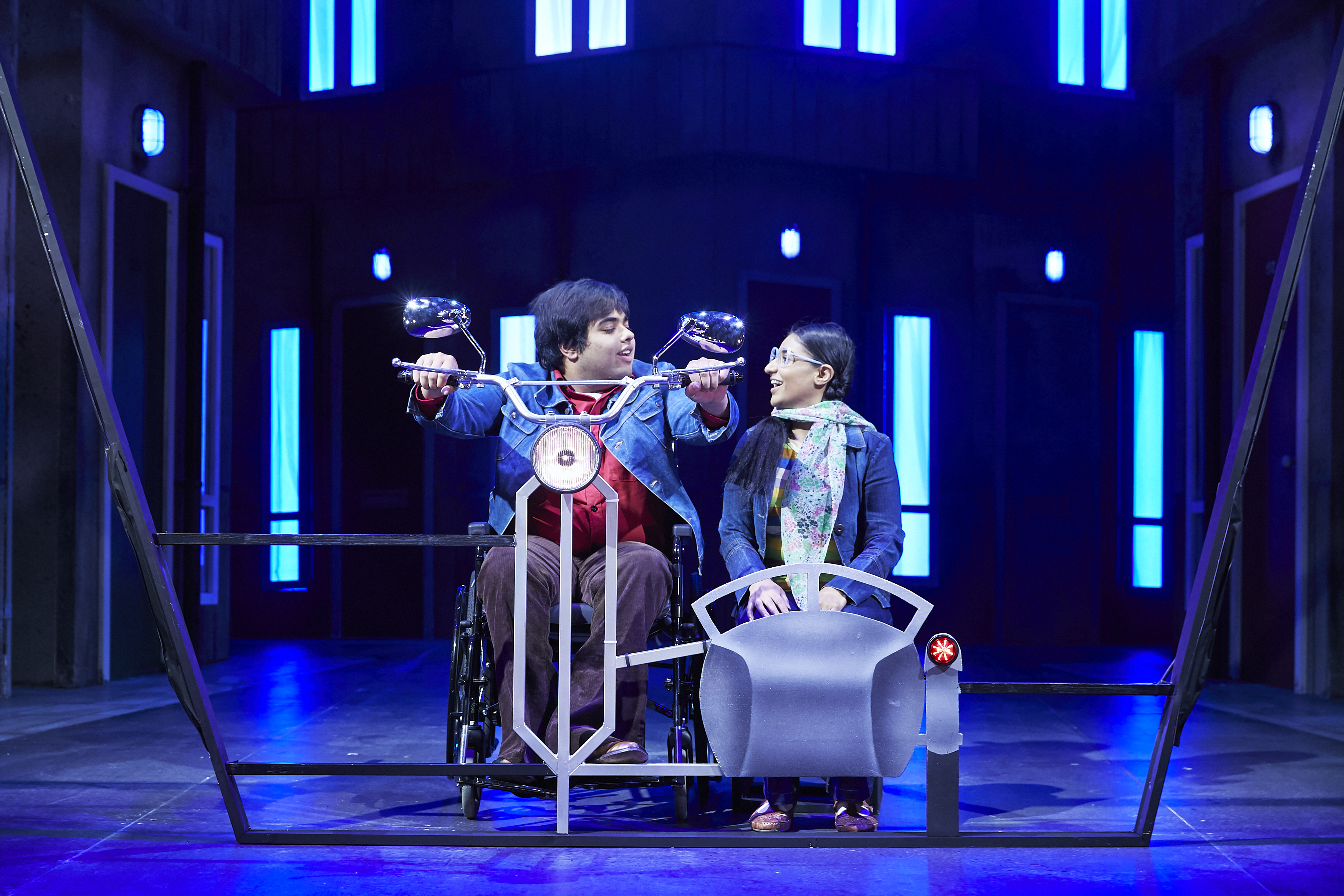 Set to music from the legendary movie Sholay, Dishoom! is an engaging and entertaining tale of four friends living in seventies Britain. The play follows the story of Simon and how, with the help of his friends, he finds his inner superhero. Dishoom! was borne from a desire to tell the story of an Asian boy with a disability growing up at a time of national divide over immigration during the rise of the National Front. As well as trying to find a balance in his own life Bilal must face up to the reality that some people are not willing to accept those who are different. Rifco said it felt timely to talk openly about 'us and them' given the social and political climate that currently engulfs us. It reached an audience of over 7000 across the UK and launched the career of Bilal Khan, a young man still at school living with cerebral palsy.

Does My Bomb Look Big In This?
Co-produced by Tamasha and Nyla Levy; Written by Nyla Levy; Directed by Mingyu Lin. Featuring: Halema Hussain (Aisha), Nyla Levy (Yasmin), Eleanor Williams (Morgan/Actor 3) (Tamasha Theatre)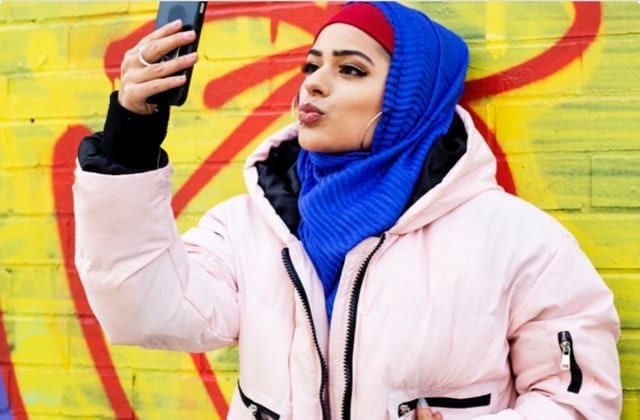 The play features Yasmin Sheikh who feels torn in the city she used to call home, but Aisha sees a different London to her best friend. When Yasmin suddenly disappears to Syria, Aisha embarks on a mission to uncover the truth and decide whether there is any hope in Yasmin's new-found world. With fierce wit and disarming honesty, Does My Bomb Look Big in This? cleverly unveils a human story behind the headlines and questions how close or far we are from multicultural harmony. First conceived in 2016 after being cast in roles as a 'jihadi bride' or 'terrorist girlfriend' and generally dissatisfied with the narrative being told, Nyla Levy ran research workshops with school children and interviewed Muslim community leaders as well as terrorism defence solicitor Tasnime Akunjee.
The result voices the complexities of the choices made by disaffected youth, their vulnerability and how the decisions made can change lives, communities and countries forever.
Memoirs of an Asian Football Casual
Adapted for the stage by Dougal Irvine from the book by Riaz Khan; Directed By Nikolai Foster; Featuring, Jay Varsani And  Hareet Deol. (Curve Theatre)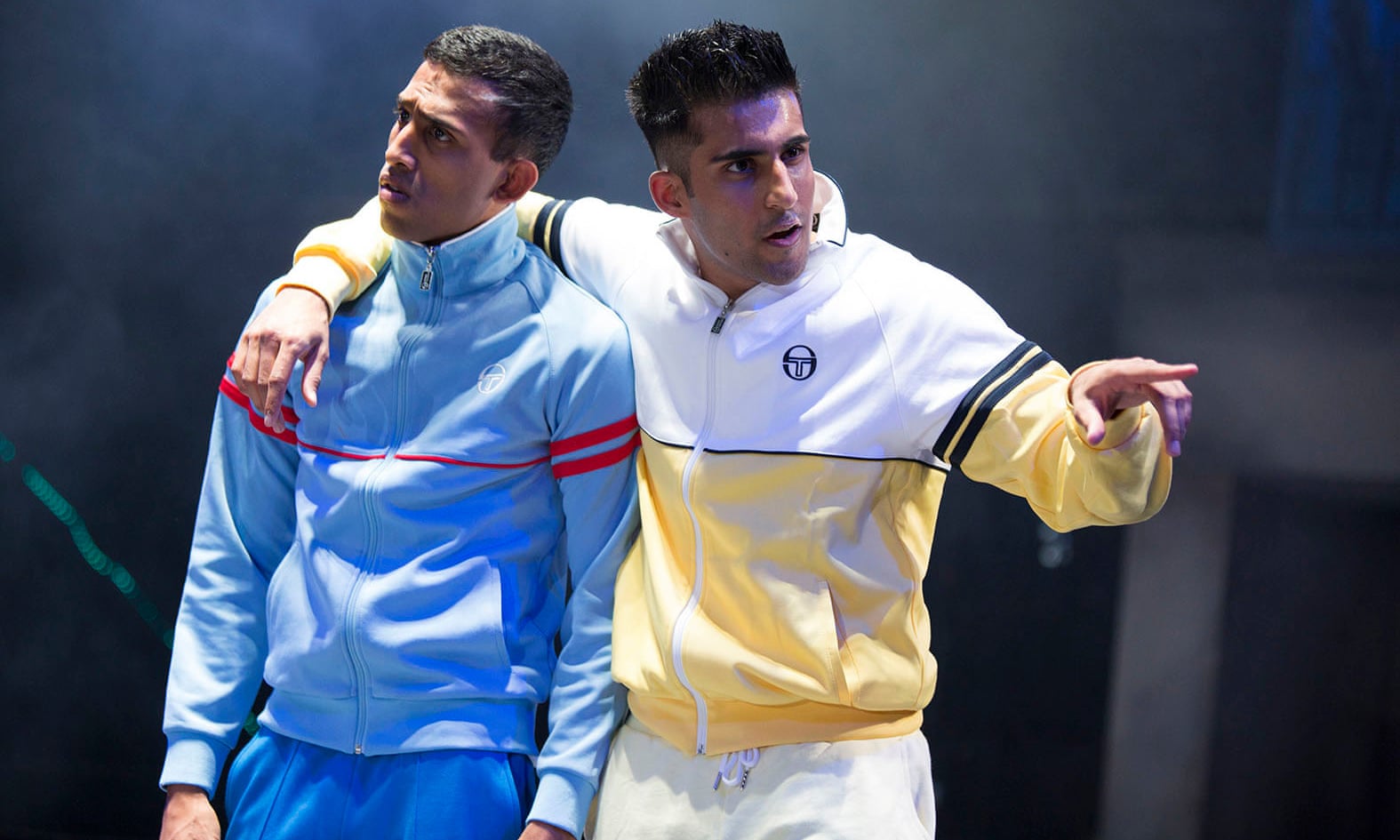 Football was different for fans in the 1980s – more so if you were Asian. Away from the racial tensions of British society and the pressure to stay true to his cultural roots at home, Rushey Mead teenager Riaz Khan, finds his place with Leicester City's infamous football hooligans, the Baby Squad. Decked out in the latest designer gear and ready for a brawl with the rival firm on match day, Riaz and his friends create a multi-cultural gang advocating racial tolerance, where the only labels that matter are on clothes. But as the years go by and the casualties of football firms around the country mount up, Riaz soon discovers the true price of belonging to a subculture of violence. Adapted for the stage by Curve Associate Artist Dougal Irvine the drama was directed by Curve's Artistic Director, Nikolai Foster.
Mrs Kapoor's Daughter's Wedding
Directed, Written and Produced by Archana Kumar; Co-produced by Hiten Kumar; Choreographed by Archana Kumar, Anjali Janani and Rupal Thakrar. Featuring:   Parle Patel, Darshan Varsani, Shahid Abbas Khan, Drupti Vaja, Rhythm n Bass, Bhavna Patel, RajKumar Patel and AK Bollywood Dance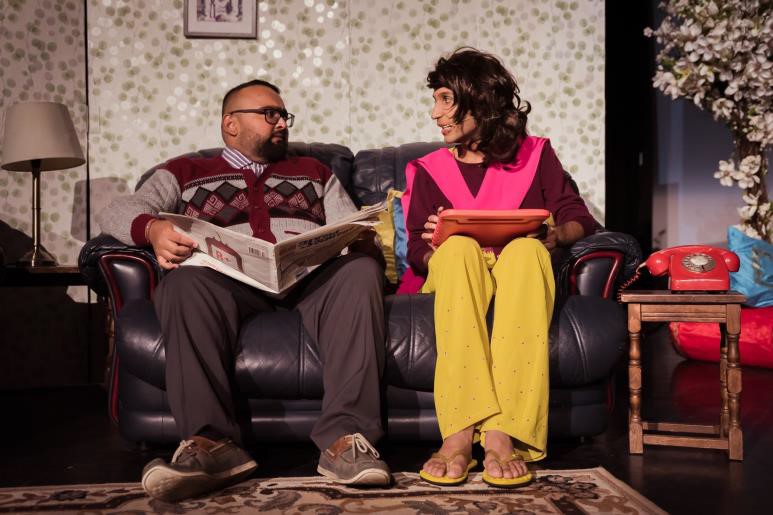 In this brash, colourful and energetic production the wonderful event that is the Asian wedding takes centre stage. YouTube sensation Parle Patel joined West End singer Shahid Abbas Khan and singer Drupti Vaja in this comedy-dance spectaluar that sold out at venues across the UK. The story follows the journey of the Kapoor family, led by matriarch Mrs Laxmi Kapoor and the marriage of her eldest daughter Priya.   Audiences are taken on a kaleidoscopic journey in true Bollywood style, with measures of romance, drama and action, through the highs and lows of a typical Asian wedding, from the first family arguments to the emotional witnessing of the couple's first dance. It came complete with Bollywood dancing that showcases the craft of AK Bollywood dancers and Rhythm 'n' Bass dhol players. Due to demand a second tour took place in September.
The Rite of Spring
Director & Choreographer: Seeta Patel; Costume Design: Jason & Anshu (India). Lighting design: Warren Letton; Produced by Sarah Shead Spin-Art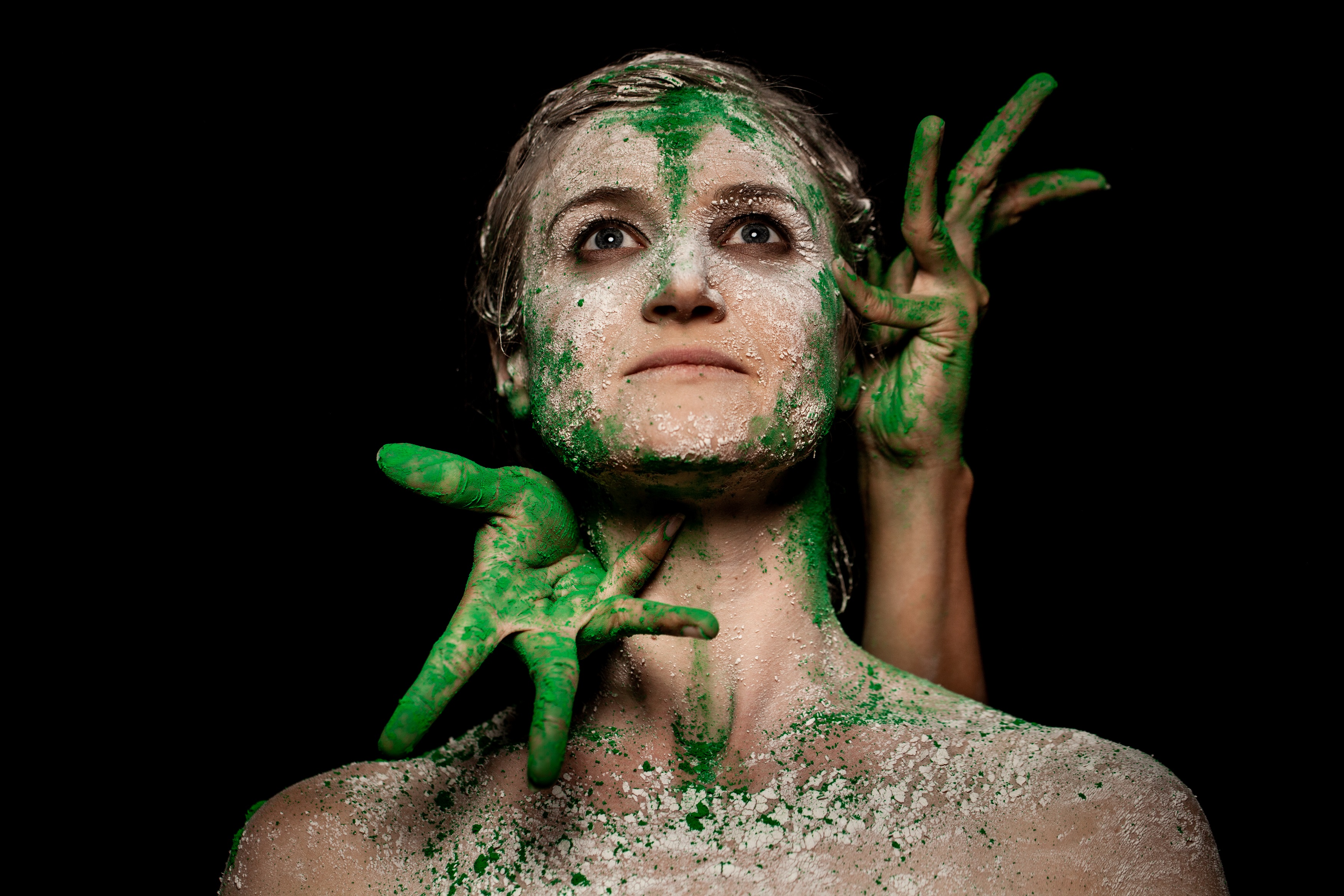 In this stunning production award-winning choreographer and performer Seeta Patel re-imagined the iconic ballet, The Rite of Spring in the classical Indian dance style, Bharatanatyam.  With a cast of six performers Composer Igor Stravinsky wrote The Rite of Spring, the ballet and orchestral concert – widely considered to be his masterpiece – for the 1913 season of Sergei Diaghilev's Ballets Russes. This production is an exciting flirtation between East and West as it looks beyond notions of the exotic and orientalist perceptions of Eastern classical arts. The piece showcases some of the finest international Indian classical dance talent in an exciting bridge between two very technical, powerful and evocative art forms: Western classical music and Indian classical dance.  Normally seen in solo presentations, Bharatanatyam is an incredibly rich art form that is being recognised more and more globally within a wider dance landscape.
Seven Methods of Killing Kylie Jenner
Written by Jasmine Lee-Jones; Directed by: Milli Bhatia; Featuring Tia Bannon and Danielle Vitalis (Royal Court Theatre)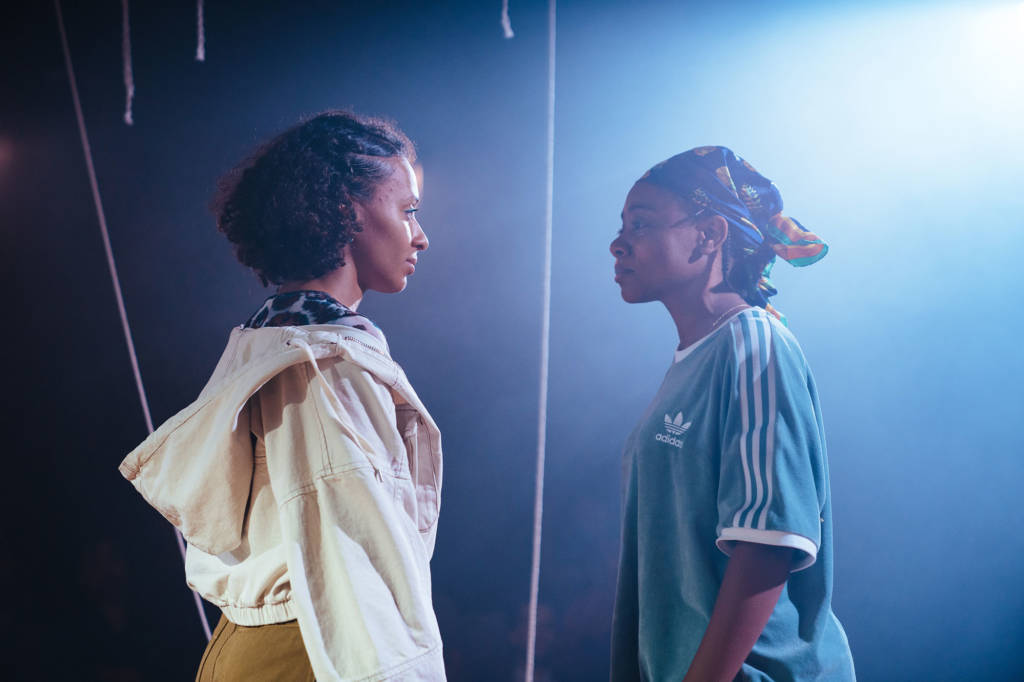 The debut play by Jasmine Lee-Jones highlights the fraught and contentious relationship between celebrity and follower. Holed up in her bedroom, Cleo's aired twenty-two Whatsapps from Kara and has cut off contact with the rest of the world. It doesn't mean she's been silent though – she's got a lot to say. On the internet, actions don't always speak louder than words. The play explores cultural appropriation, queerness, friendship between women and the ownership of black bodies both online and in real life. Jasmine Lee-Jones was originally developed as a writer through the Royal Court's Young Court programme and Seven Methods of killing Kylie Jenner was first commissioned as part of The Andrea Project – a day of free events inspired by the life, work and legacy of Andrea Dunbar. Milli Bhatia was previously Trainee Director at the Royal Court and is now a Literary Associate.
---
This year's Asian Media Awards return to the Hilton Manchester Deansgate on Thursday October 24 2019.
Previous recipients of an Asian Media Award include Krishnan Guru-Murthy, Waris Hussein, Art Malik, Mehdi Hasan, Nina Wadia, Anita Rani & Faisal Islam.
The University of Salford are premier sponsors and partners to the event include ITV, MediaCom, M.E.N, & Press Association Training.
The official Charity Partners for 2019 are Mosac & Woman's Trust.
The event is also supported by Manchester Metropolitan University, Routes Into Languages North West, AMT Lawyers, DKR Accountants, 6G Internet, Hilton Manchester Deansgate, Supreme Dream Events, Payal Events & Cleartwo.