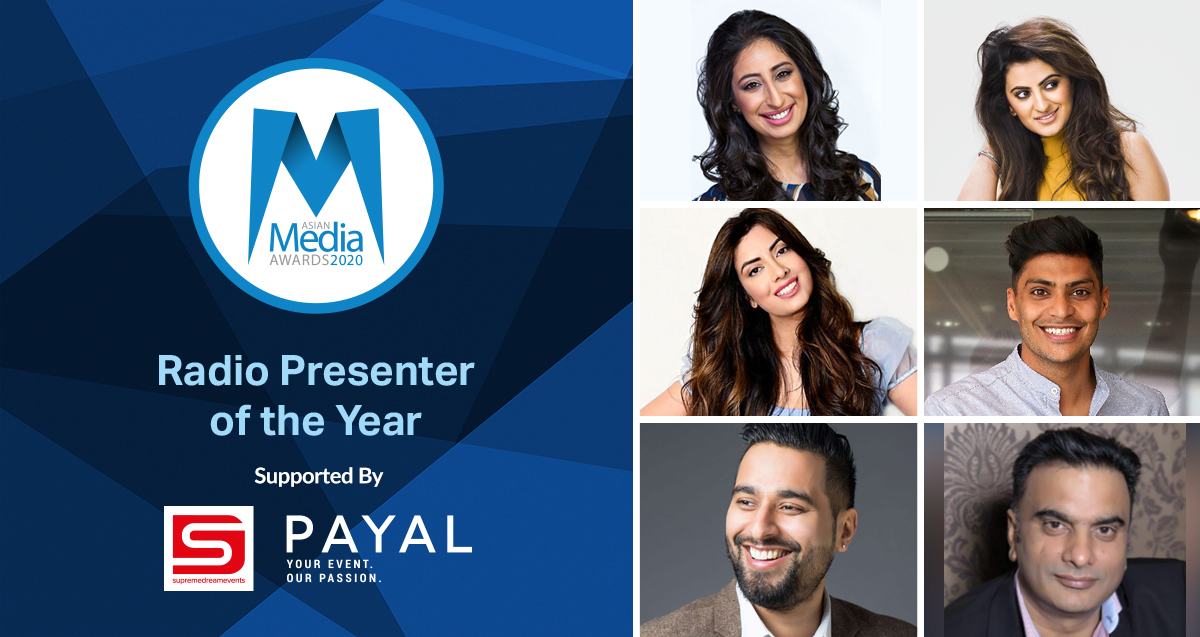 Our radio presenters of the year have been producing engaging, thoughtful and exclusive content for their audiences throughout uncertain times.
The Radio Presenter of the Year Award category is supported by Supreme Dream Events & Payal Events.
Qasa Alom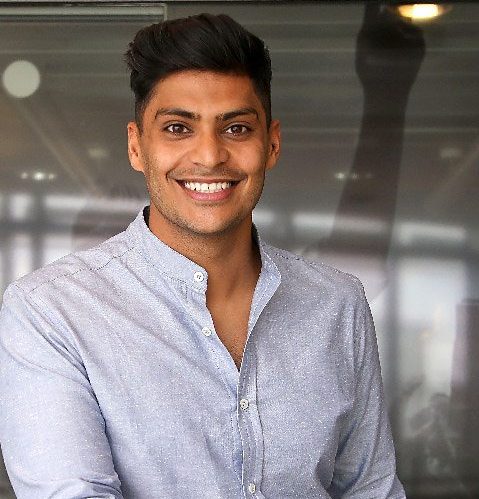 Qasa has aimed to explain and raise a series of complicated issues to audiences on the BBC Asian Network's 'The Big Debate'.
Whether it has been holding politicians to account or being a shoulder to cry on for people who have lost loved ones during the coronavirus pandemic, Qasa has in a short space of time earned a position of trust.
His interviews with people who have lost family members through the pandemic raised challenging and tough questions.
Among other issues, Qasa explored the issue of Colourism within Asian communities and this as still affecting many people.
The conversation around mental health was given prominence on The Big Debate and Qasa talked about his own struggles.
As well as serious subjects matter he has also explored everything from the Netflix show Indian Matchmaking and the small acts of kindness that people in communities have been engaging in to help each other out.
Qasa has in many ways, lived and breathed every moment during the shows he has fronted.
Anushka Arora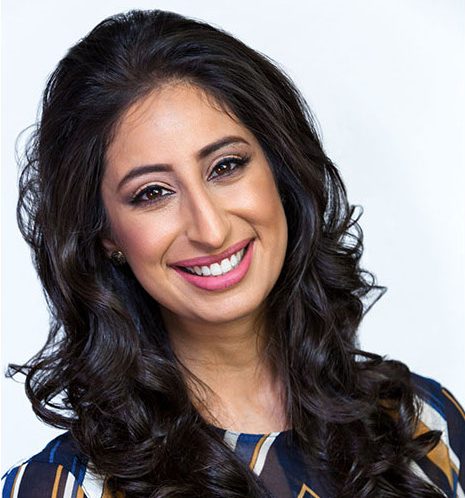 Anushka Arora has been hailed as the UK's Bollywood Queen currently presents the afternoon show on Sunrise Radio from 12-4pm, Monday to Friday.
Her show consists of the latest news and exclusive features.
Ahead of the lockdown Anushka had covered all Bollywood events, press conferences, red carpet premieres and has even had a chance to host these star-studded events herself.
During the pandemic Anushka's passion for radio never waned. From March 2020 onwards, her afternoon show become the most listened to show (according to the last RAJAR figures) on Sunrise Radio.
An increase in listenership and a decline in Bollywood news and new music became challenging for Anushka but she kept the audience entertained with her wit and personal touch by still going into the studio and presenting her show live.
She continues to do this. The listeners of Sunrise Radio have been thankful for a show like Anushka's during the pandemic where most people were working from home and tuned in to listen.
Elsewhere, Anushka has also made an appearance in a Bollywood movie!
Raj Baddhan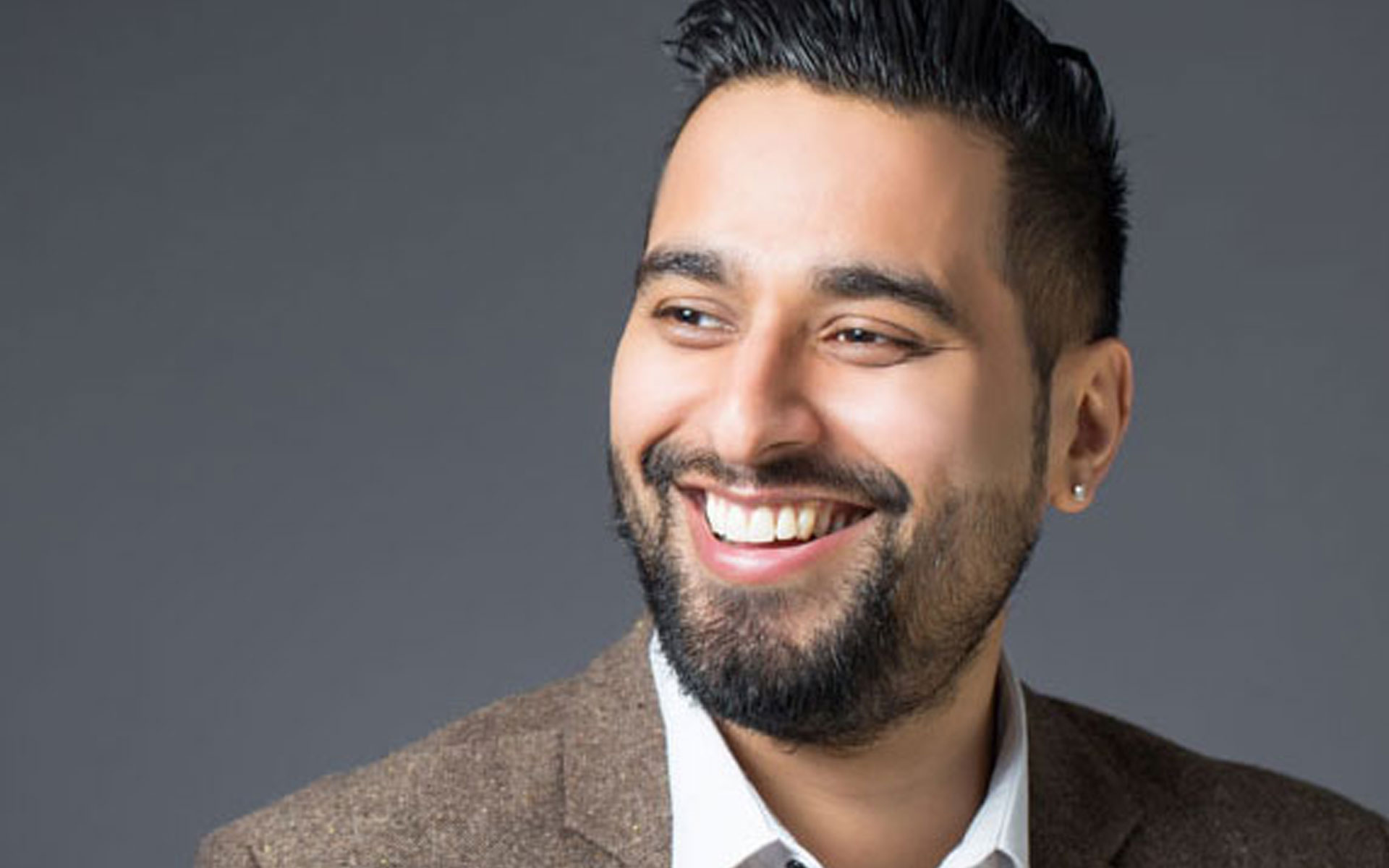 Few people in radio work harder than Raj Baddhan who hosts and manages shows for Sabras Radio the largest Asian station in the Midlands, where he fronts the station's flagship 'Drivetime' show.
In a typical year Raj will have gained access to some of the major Bollywood and Indian celebrity interviews through his array of contacts.
He was the only international journalist to enter the 'Bigg Boss' house for one-night only, along with 13 other media personnel and social media influencers in September 2019.
Also. that month he exclusively to Bollywood superstar and host of 'Bigg Boss 13', Salman Khan in Mumbai. He has also been a regular at the Cannes Film Festival.
As well as presenting the shows on Sabras Raj hosts and supports a number of events in Leicester aiming to engage with all sections of the community.
Raj has a huge following on social media with over 200k followers on Twitter, Instagram, Facebook, Snapchat and LinkedIn.
He is very active on social media, with more followers than any other UK Asian radio presenter.
He is also a regular voiceover for various TV and radio commercials as part of his roles
Surjit Singh Ghuman MBE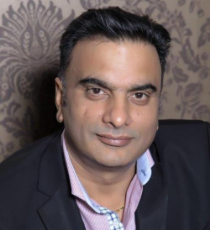 Working tirelessly behind the scenes for the past 20 years, Surjit Singh Ghuman MBE is also the voice and face of Panjab Radio.
Surjit Singh Ghuman hosts four discussion programmes a week, however, during the Covid 19 Lockdown period, he hosted 12 shows per week.
In May 2020, due to his loyal service, he was nominated as Metro's "Hero of our Community".
As the Listenership of PR is predominantly Panjabi speaking and of a mature age, Surjit's discussion programmes are broadcast in Panjabi.
These programmes have been a source of knowledge and a saviour for many people, as they are unable to understand news broadcast in English on other channels.
During Covid 19, people have been confined to their homes, and many of these people are not used to living in such isolation.
Although Surjit hosts his two-hour programmes, he is always available over the phone and even in person.
Harpz Kaur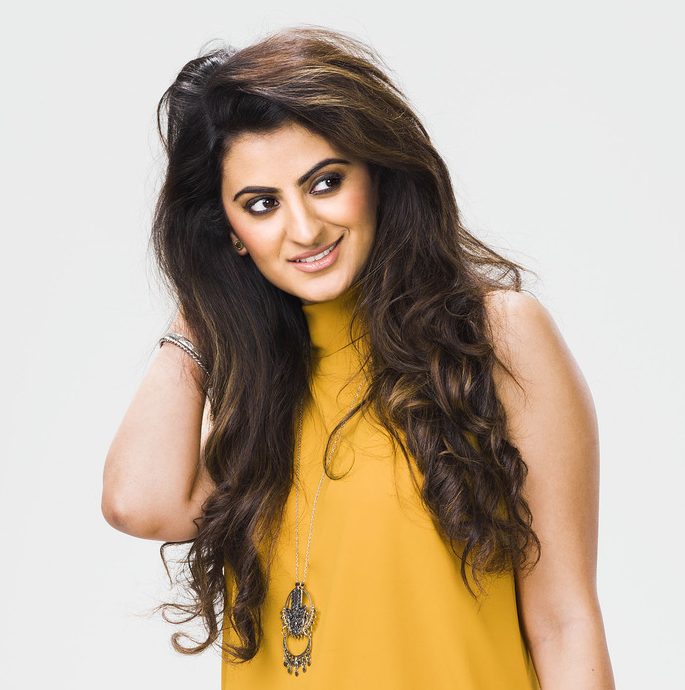 Harpz hosts The BBC Asian Network Breakfast Show on the BBC Asian Network and in the past year has helped to reinvent Asian broadcasting in her own way.
The show captures the national conversation amongst British Asians and along with her team she has looked to introduce new formats.
The show, say the team is at its best when stood shoulder to shoulder with the listeners.
It is topical and reactive, with news every half hour and a look at the latest memes, viral stars and Instagram Stories at 7.40am.
A 16-year-old student, was surprised to learn that her mum had emailed the show and concerned school leavers would be missing their parties.
So, Harpz hosted possibly the first ever school leavers party on the radio.
At the start of the lockdown, and facing weeks of boredom, Jessica, a 9-year-old listener and her Dad, asked Harpz to teach the nation the dance sequence to her viral hit The Laungest Gawacha. Through a series of dance tutorials, Harpz guided the listeners in a step by step routine.
Noreen Khan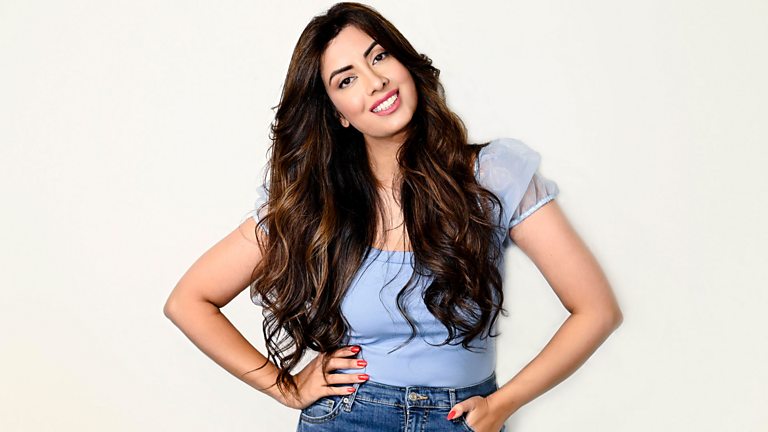 Noreen is one of the foremost radio hosts and well-known media personalities in the UK.
From Liverpool FC to Pakistani dramas to Bollywood classics and cricket, Noreen has helped to keep her audiences both on radio and social media engaged and entertained throughout testing times. In the summer of 2019,
Noreen travelled from stadium to stadium covering the Cricket World Cup in a way which has never been done before.
Earlier this year as Liverpool won the Premier League, it only made sense to turn the show into a 3-hour party on-air.
Celebrity fans such as Jaz Dhami, Jassi Sidhu and RVHEEM dropped by to celebrate.
Noreen prides herself in being in-tune with the listeners by reflecting their loves, likes and even dislikes.
After seeing the hysteria that Turkish drama Ertugrul was creating around the world and the Noreen Khan show encouraged lead actor Engin Altan to appear on for a chat – the social video which accompanied the interview is currently sitting at 2 million+ views on Facebook.
Noreen's afternoon show on the BBC Asian Network has consistently been the most listened to for the past few months.
---
This year's Asian Media Awards ceremony will take place digitally on Thursday 19 November.
Previous recipients of an Asian Media Award include Krishnan Guru-Murthy, Waris Hussein, Art Malik, Mehdi Hasan, Nina Wadia, Anita Rani, Shobna Gulati & Faisal Islam.
The University of Salford are premier sponsors and partners to the awards include ITV, MediaCom, Reach PLC, M.E.N, & Press Association Training.
The awards are also supported by Manchester Metropolitan University, Routes Into Languages North West, AMT Lawyers, DKR Accountants, 6G Internet, Hilton Manchester Deansgate, Supreme Dream Events, Payal Events & Cleartwo.