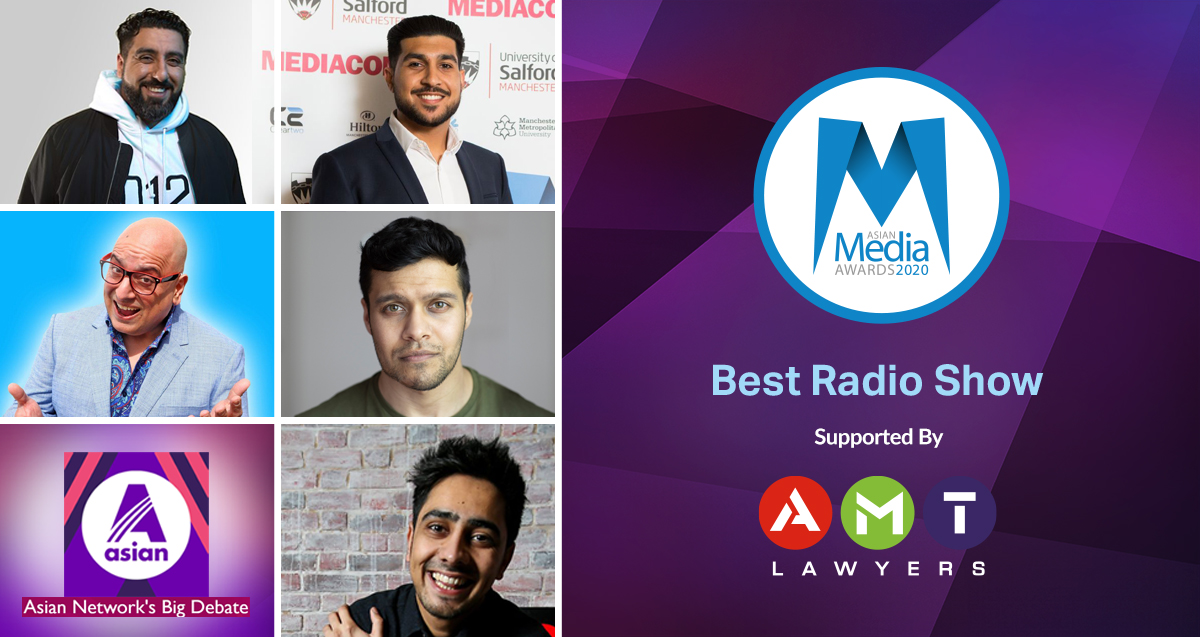 We are proud to be honouring the dedication and commitment of the individuals and teams behind these fantastic shows who have kept listeners entertained and informed throughout the pandemic.
The Best Radio Show Award category is supported by AMT Lawyers.
Breakfast with Raj Ghai
Sunrise Radio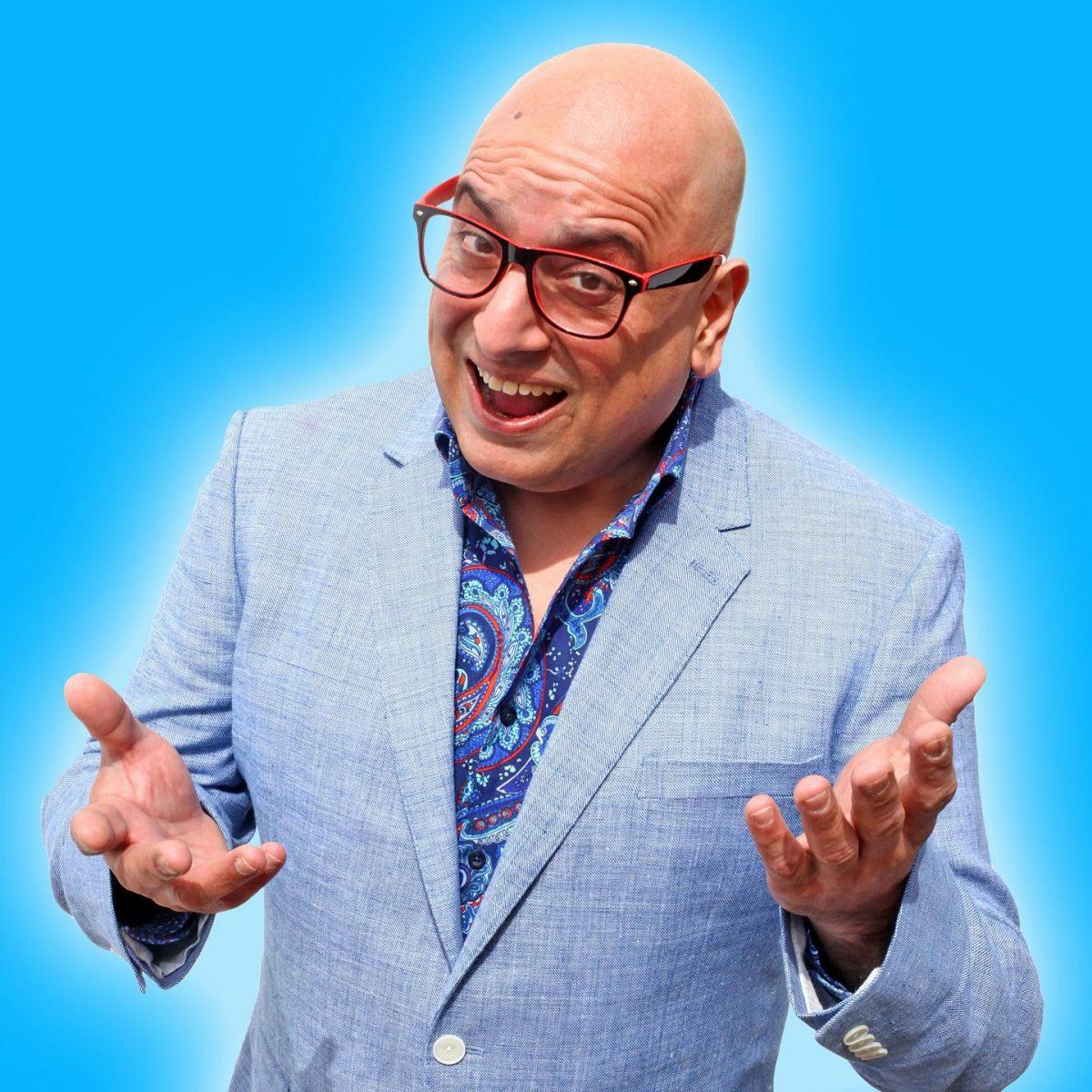 The Breakfast Show has managed to attract new listeners of all age groups and demographics with Raj's mix of music and banter.
Despite not having a team of dedicated producers, researchers, social media experts or huge budgets it has become (RAJAR figures) the most listened to Asian breakfast show on commercial radio in the UK.
Raj's humour and sometimes outrageous or irreverent view of current affairs helps to keep listeners entertained each and every morning.
During the pandemic and lockdown period, Raj hosted the show live from the studio, never missing a day, providing support and information for the Asian community.
He was on hand to explain new rulings as well as ask it meant for people across the country.
Raj says he firmly believes laughter is the best medicine.
His love of wildlife also saw him introduce his pets to his army of listeners – with the 'Zoo Radio' format.
Dipps Bhamrah Show
BBC Asian Network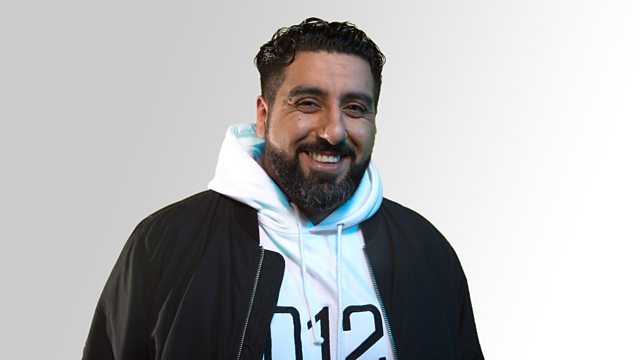 Dipps Bhamrah is one of the leading authorities on Bhangra and Punjabi music. In a career spanning more than two decades, he is able to bring that knowledge, along with his renowned presenting style, to the BBC Asian Network every Sunday.
Known to many as the 'Wiki of Bhangra' Dipps says he is 'on a weekly mission to bring the absolute best in Bhangra music to the audience' the show has become one of the most listened to shows on the Network in 2020.
Many of the biggest artists today have been showcased first by Dipps and he still continues to support and nurture new and established artists.
As well as relaying up and coming talent to the world for the first time, Dipps hosts a range of exclusive interviews with legendary artists from across the globe. One of the most defining aspects of the show sees Dipps share his knowledge with multi-generational audiences across the country.
Drive Time with Haashim
Asian Star Radio 101.6FM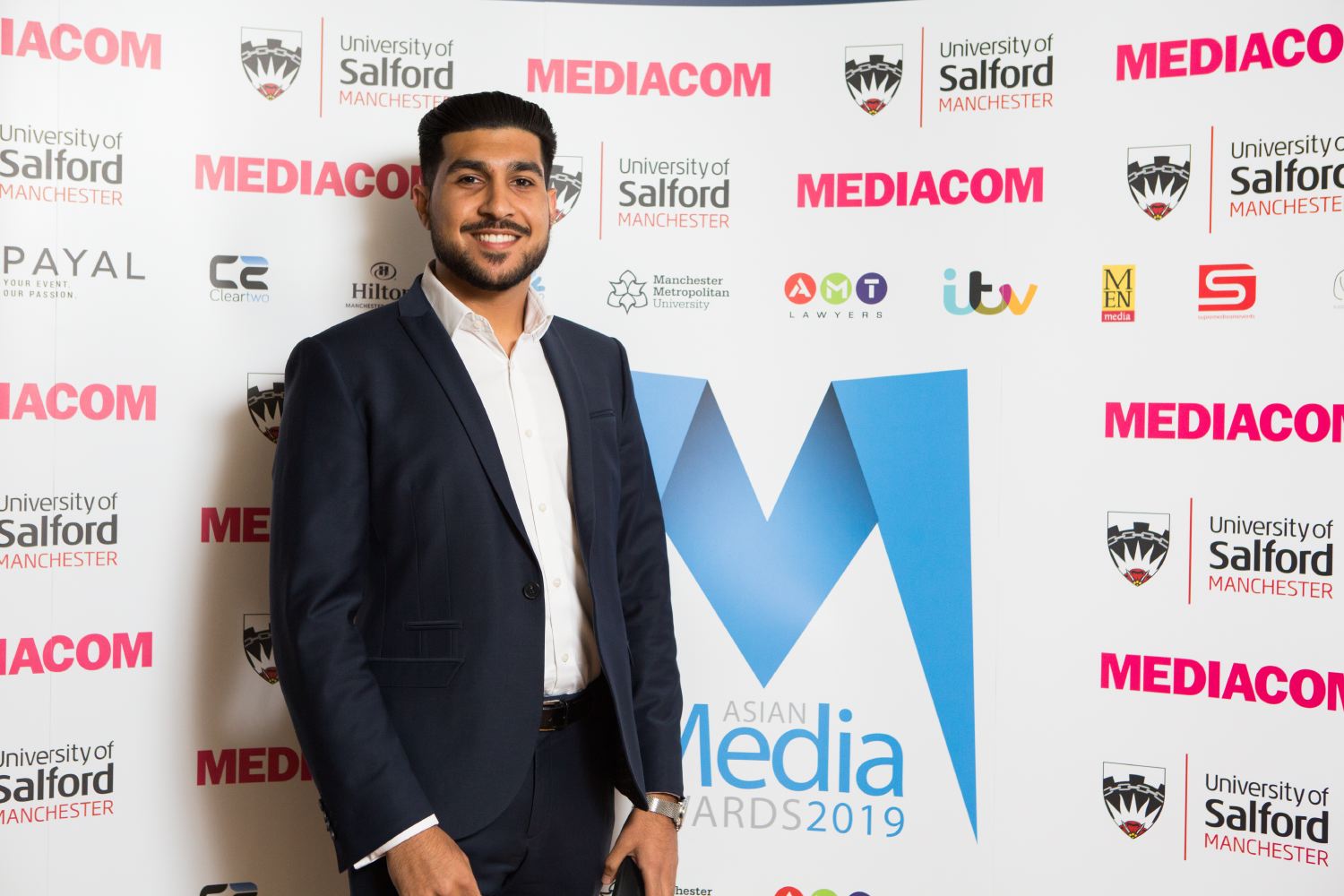 Haashim Siddique aka DJ Haashim has been with Asian Star since its inception in 2007 and is one of the most accomplished young presenters of his generation.
Haashim presents the Drive Time weekday evenings, Mondays through to Thursdays from 4pm for three hours.
The programme is self-managed and produced and he is tasked with editing sound bites, music selection, presenting and all the production elements.
The programme consists of regular News, Travel and weather bulletins, competitions, and live interviews.
Music is hand selected by Haashim who aims to represent genuine British Asian culture.
His effort, preparation, and dedication for the show has led to a huge increase in listenership and interactions each year. Haashim has also undertaken his very own Vlog in the shape of a talk show.
His lively radio interviews during lockdown saw his social media inundated with requests to conduct the interviews via Instagram or Youtube.
Through his teen years Haashim developed as a DJ and has built his brand across the country and internationally. He had in recent years been billed to play at events in many party hub cities such as Ibiza, Marbella, Barcelona, Marrakech and Dubai.
Shivi On Drive Time
Asian FX Radio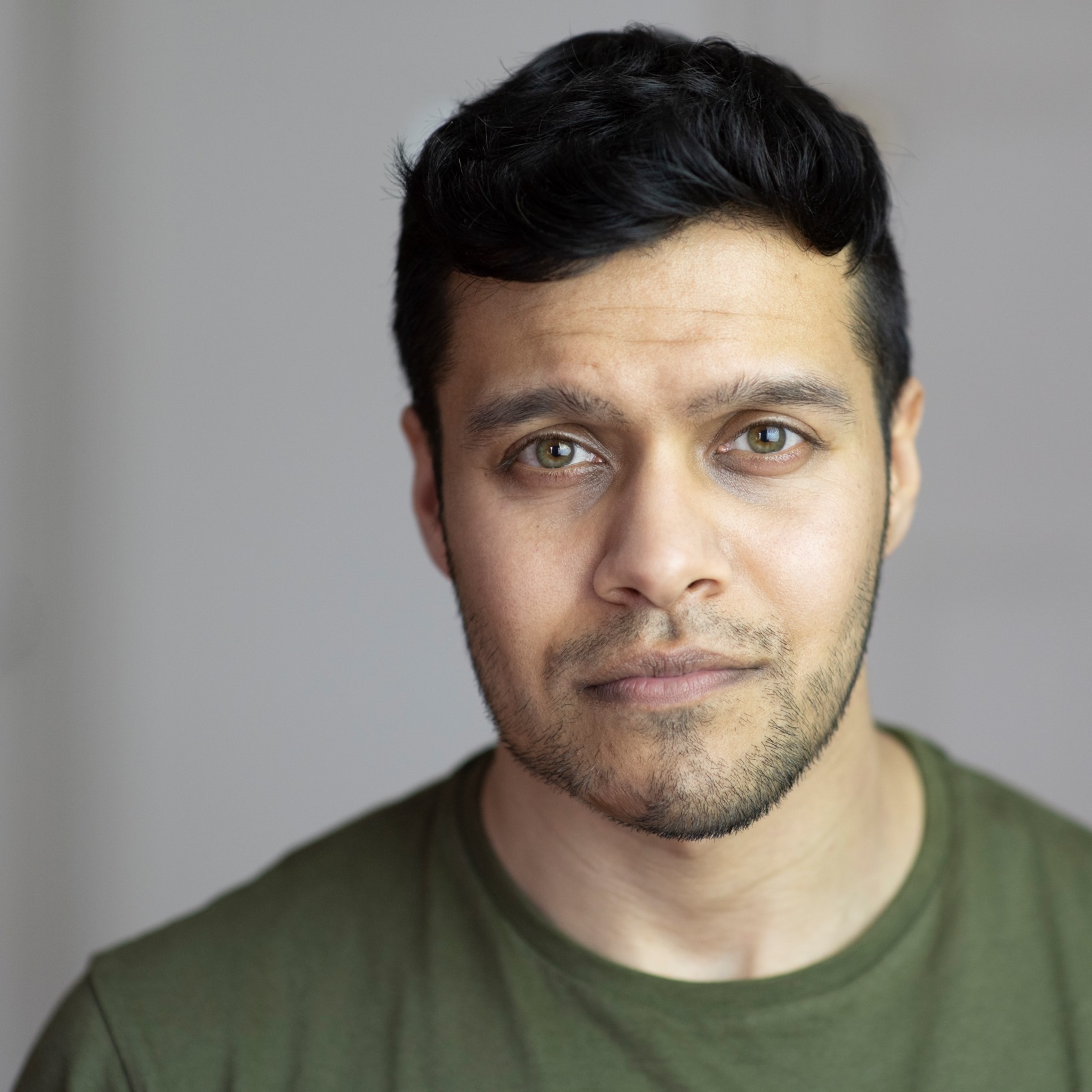 Asian FX Radio took the opportunity to relaunch with an all new team and aiming to create a fresh sound for young British Asians.
Shivi one of the driving forces behind the relaunch, in charge of marketing, social media and programming.
He took on the Drive Time Show as well as the Weekend Breakfast during this time, helping Asian FX reach new listeners and create a listener base.
Shivi's Drive Time shows are a mixture of funny stories, banter, general updates, sports updates, Bollywood news, and a variety of music.
Throughout the lockdown Shivi continued to broadcast live from home to ensure his show went out, and Asian FX supported all presenters to undertake interviews and special sessions on and off air to keep listeners engaged.
Shivi has pioneered the revamp of Asian Fx and has conducted high profile interviews with Yashra Mehra – the young rapper from Mumbai, and most notably a one-hour special with Jay Sean, which was pre-recorded and produced ahead of going out on air.
He also secured interviews with Tesher, Mumzy Stranger, Aaron AK, and Raja Kumari. Shivi's commitment and determination is inspiring to other young presenters in the radio and media industry.
The Big Debate
BBC Asian Network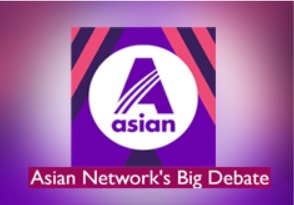 This daily talk show has aimed to keep listeners up to date during what has been one of the most challenging years for news coverage. Asian Network's Big Debate show (weekdays, 1000-1245) adapted its format to comprehensively report the coronavirus crisis.
The show delivered hours of coverage, examining its impact globally, nationally and locally.
Presented by Qasa Alom it reflects a range of issues covered in news reports, personal stories and audience debates. Several of these pieces were picked up by other outlets, including the national BBC News.
Among those was a special programme on Covid, asking how it would affect our futures.
The show has reported from a neighbourhood which had suffered one of the highest infection rates in the country.
It spoke to listeners who sadly suffered the loss of a loved one, among them 18-year-old Intisar, whose father was a well-known NHS consultant who had asked the government for more PPE.
The show asked why British Asians were particularly vulnerable to the virus and reports looked into how religious festivals were being conducted during the pandemic.
In addition to this during the past 18 months The Debate Show has raised a range of issues affecting the Asian communities of the UK.
Yasser
BBC Asian Network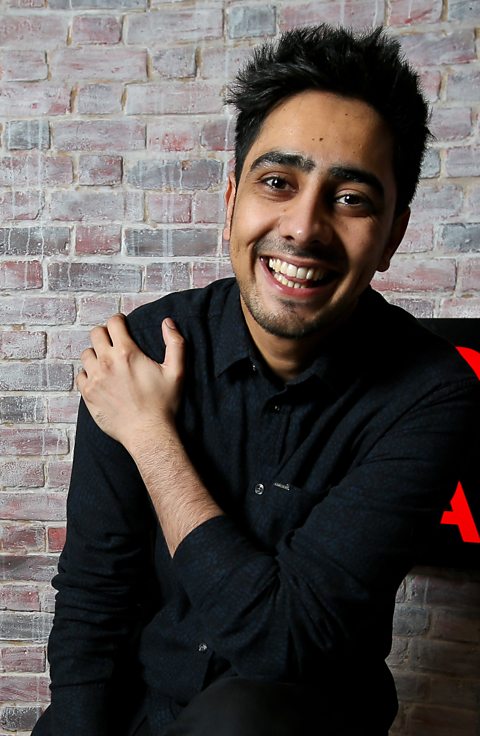 Yasser is one of the most talented presenters on radio always looking to produce content that you are unlikely to hear anywhere else.
Instead of focusing on big name interviews and celebrity driven content, he says he wants to make his listeners the celebrity.
He is a big believer in using his show to talk honestly to his audience, whether it has been about the recent events in the US and the Black Lives Matter movement, to the ongoing Covid-19 pandemic.
In the past year he has celebrated listeners who have been 'utter lockdown legends' during the pandemic.
For Yasser, giving back during the Covid-19 pandemic was crucial and he wanted to brighten up the days of those who were keeping the country moving.
He was keen to talk openly to his audience about why the Black Lives Matter movement is important and how 'we as a community need to tackle racism against us as well as addressing racism we perpetuate'.
He was heard by 10 million people during the Great British Singalong on Radio 1, 1Xtra, Radio 2, 6Music and the Asian Network.
Ahead of the lockdown Yasser reported from different award ceremonies across the country and is also known as 'the king of games' on the BBC Asian Network.
---
This year's Asian Media Awards ceremony will take place digitally on Thursday 19 November.
Previous recipients of an Asian Media Award include Krishnan Guru-Murthy, Waris Hussein, Art Malik, Mehdi Hasan, Nina Wadia, Anita Rani, Shobna Gulati & Faisal Islam.
The University of Salford are premier sponsors and partners to the awards include ITV, MediaCom, Reach PLC, M.E.N, & Press Association Training.
The awards are also supported by Manchester Metropolitan University, Routes Into Languages North West, AMT Lawyers, DKR Accountants, 6G Internet, Hilton Manchester Deansgate, Supreme Dream Events, Payal Events & Cleartwo.