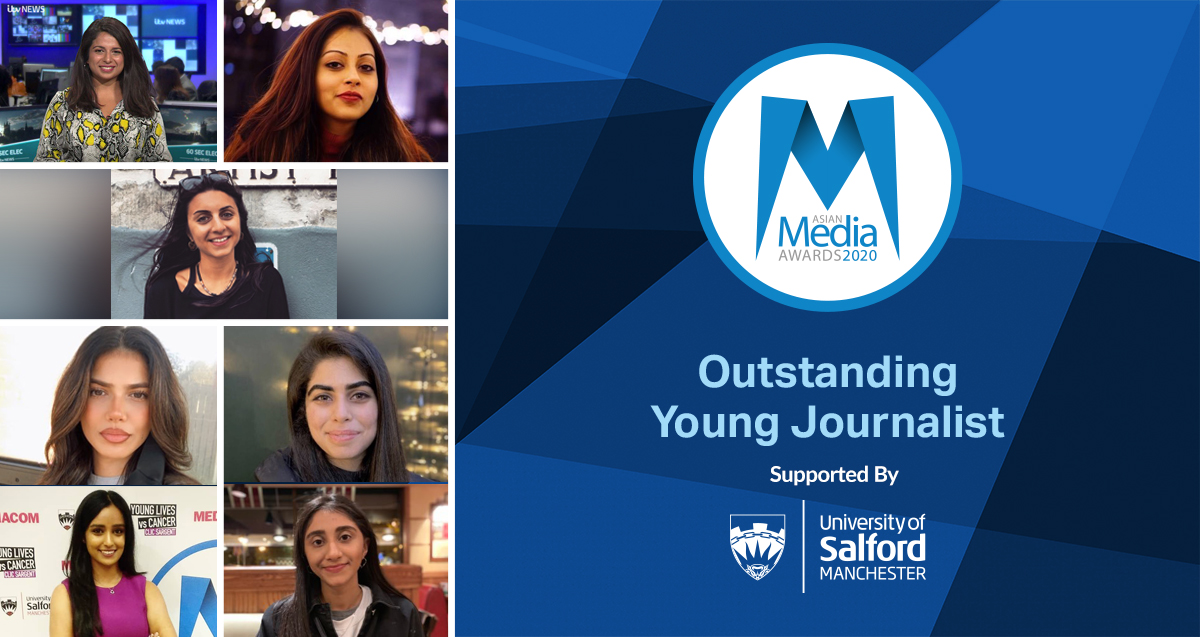 Our Outstanding Young Journalist award aims to recognise the talented professionals at different stages in their burgeoning careers who are highlighting a range of issues and encouraging debate and discussion.
The Outstanding Young Journalist Award category is supported by the University of Salford.
Amrit Gahir
Production Journalist, ITV News Central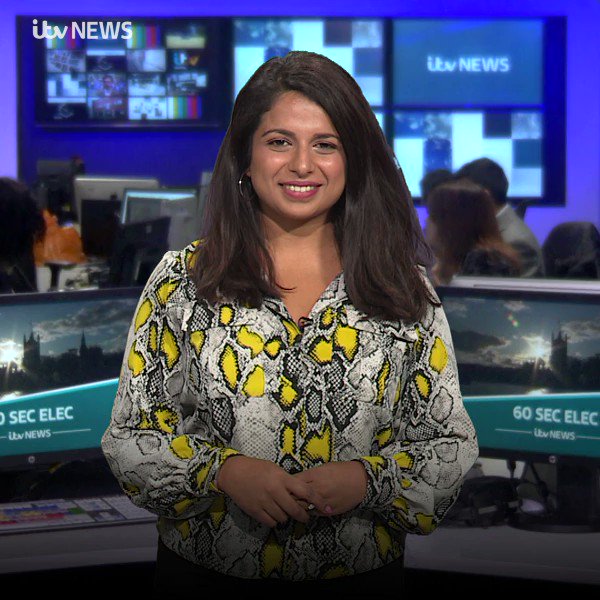 Amrit Gahir joined the team at ITV Central in September 2019 as a Production Journalist – and has worked on some of the news stories of the year.
For December's snap election, just three months into her career here, she made her on-screen debut, and presented updates for the channel's bespoke digital coverage.
She has assisted on-location teams reporting at the heart of storm and flood-hit areas and, in the biggest story of our time, she's utilised remote working during the lockdown to produce her very first feature-length report, impressing many of her colleagues with her technical and editing skillset.
Amrit was one of a few Production Journalists chosen to work on the daily one-minute Midlands' election headline roundup for "60 Sec Elec".
She was among the select few who produced and presented this pioneering digital video, which summarised the day's biggest and most relevant election news for audiences on-the-go.
Amrit was chosen to present digital coverage on another big story for the Midlands – High Speed 2.
During the lockdown Amrit has produced advanced sequences for the flagship 6pm programme. She has produced her own "True Colours" series report, in the wake of the "Black Lives Matter" movement.
August saw Amrit also make her debut on-screen in the East Midlands where she presented a lengthy round-up of the regional pandemic headlines.
Manisha Ganguly
Investigative Journalist, Producer & Film-Maker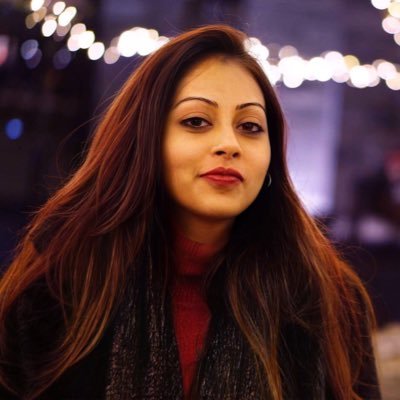 Manisha is an award-winning investigative producer for the BBC World Service's Digital Documentaries team, using both traditional and open-source techniques in her stories.
She has previously worked for BBC Newsnight, CNN International, the Telegraph and Bellingcat.
Her primary areas of interest are Middle East and South Asian politics, international humanitarian law, and the impact of technology on human rights.
In 2020, she was awarded the George Weidenfeld Special Prize for courageous journalism, as part of the Axel Springer Awards for Young Journalists in Germany.
Her debut documentary, 'War Crimes for Likes', exposed how war crimes committed in the Libyan civil war were being shared online to incite violence, identified the Libyan National Army's special forces committing these crimes, and tracked down its survivors in exile.
The film led the programme at BBC Newsnight, World TV, was most watched on the BBC English news website and featured on Radio 4 and CBS in America.
Since then, she has worked on investigations that exposed war crimes by Russian planes in Syria, tracked down the foreign jet that bombed the migrant detention centre in Libya, exposed an online human trafficking network across the Gulf, investigated how an IRGC-backed airline spread coronavirus across the Middle East, and more.
At Newsnight she delivered exclusives on a number of international stories: from exposing the training of Jamal Khashoggi's killer through leaked records, to investigating the background of the Christchurch shooter, and the fate of the women from the UK who joined ISIS.
She was also part of producing Newsnight's coverage of the Brexit process between 2018-19.
Amani Ibrahimi
Producer/Presenter, The Rundown, ITV News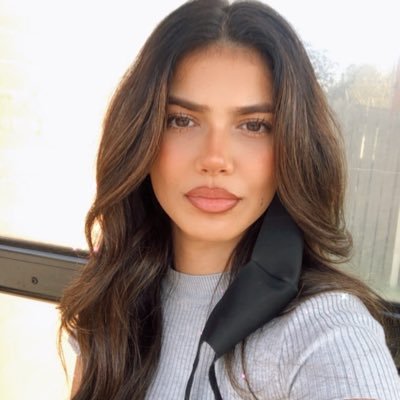 Amani Ibrahimi has been developing and executing a new youth news service on ITV News called The Rundown which launched in September 2019. One of the biggest challenges facing public service broadcasters on television and digital is how to reach a young audience with trusted, quality news.
After months of work in 2019, ITV News launched a project to reach this demographic. The resulting product was a new type of daily social media news service designed specifically to target young audiences aged between 14- 17.
The Rundown is published on ITV News's social media every day (including weekends) at 3.45pm, specifically to reach younger viewers returning home from school.
The face of The Rundown is Amani. At just 24, she has a unique skill set which combines multiple facets of modern digital journalism and production.
In the last 18 months alone, she has transitioned from being a regional trainee near her family home in the ITV News Tyne Tees region, to being a production journalist at ITV News Central in Birmingham and finally stepping up to become the face of The Rundown based at ITN's London home.
Since launching in September 2019, The Rundown has had millions of views across Instagram Stories, Facebook Stories, YouTube and Snapchat. Amani creates content each day.
Prior to launch she would suggest how the running order should be constructed so it held interest and appealed to a young audience. She scripts the bulletin and gathers picture, before presenting and operating the digital gallery in the record.
Ravneet Nandra
ITV Meridian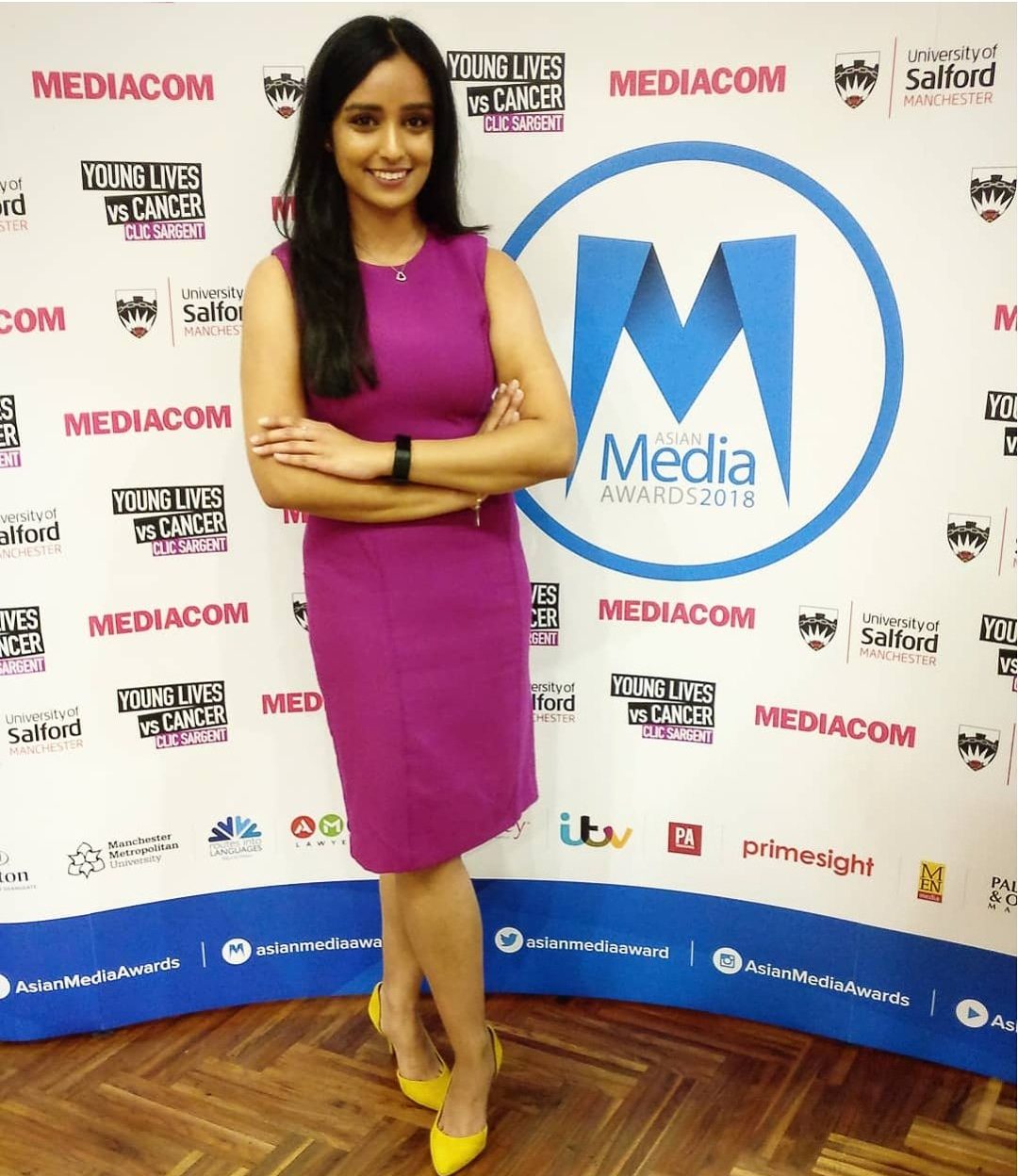 Ravneet Nandra only joined ITV News Meridian nearly three years ago and was thrown into the deep end with bulletins she has produced over the past years.
One of Ravneet's notable moments was breaking the news of the death of PC Andrew Harper and the arrests of 10 men and boys.
Ravneet single-handedly news gathered and produced a riveting lunch bulletin live at the scene of the incident.
Her persistence in finding new angles to stories pays off and we receive great praise from our viewers on the strong bulletins she produces. She has developed a strong rapport with ITN and other regions too.
Ravneet holds a number of key roles within our busy news operation that serves the South, South East and Thames Valley.
She is the youngest member of the team to take on the demanding role of chief News Editor.
Ravneet regularly produces the lunch, late and now the very demanding 6pm half-hour programme, producing stories such as the leadership contest which saw Boris Johnson becoming our new Prime Minister, and the recent summer heatwave which saw a major incident declared on Bournemouth Beach.
Her tenacity was rewarded when she won the highly competitive month-long attachment to ITN, where she produced some of 2019's toughest stories, such as the rise in UK's knife crime and the devastating Christchurch mosque shootings in New Zealand.
Renuka Odedra
Freelance Journalist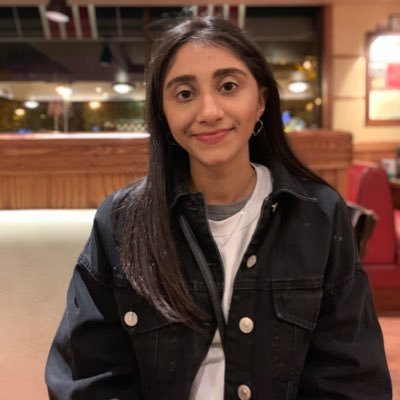 Renuka has always had a passion for writing and football and from a young age said she would analyse and mimic football commentary.
It is an interest that has led her to apply for the BBC Kick Off Scheme through which she successfully gained a place at BBC Radio Derby as a trainee sports reporter.
Shortly after she began her Journalism, Media and Communications course at De Montfort University where she graduated with a First-Class honours.
Then she started volunteering at her local hospital radio station as a football commentator covering Premier League team, Leicester City. After covering many matches at the King Power Stadium, she had the privilege to undertake football commentary sessions with the great Rob Nothman.
After graduating, securing a job in the industry was a very difficult task.
The Coronavirus pandemic forced her to delve into the world of freelance journalism.
Her very first pitch was accepted and published in the Metro and now she now writes about a variety of subjects and pitch to platforms. She admits that she misses being in a football press box and says the situation she finds herself is the reality many other young journalists find themselves in.
In the past year she has helped to highlight the Leicester's lockdown and why Black and Asian communities were still being let down during the crisis and what posed the question what do todays sculptors think about calls to topple racist statues across Britain?.
She also explored the reality of working in a British Fast fashion sweatshop.
Pria Rai
Broadcast Journalist, BBC Asian Network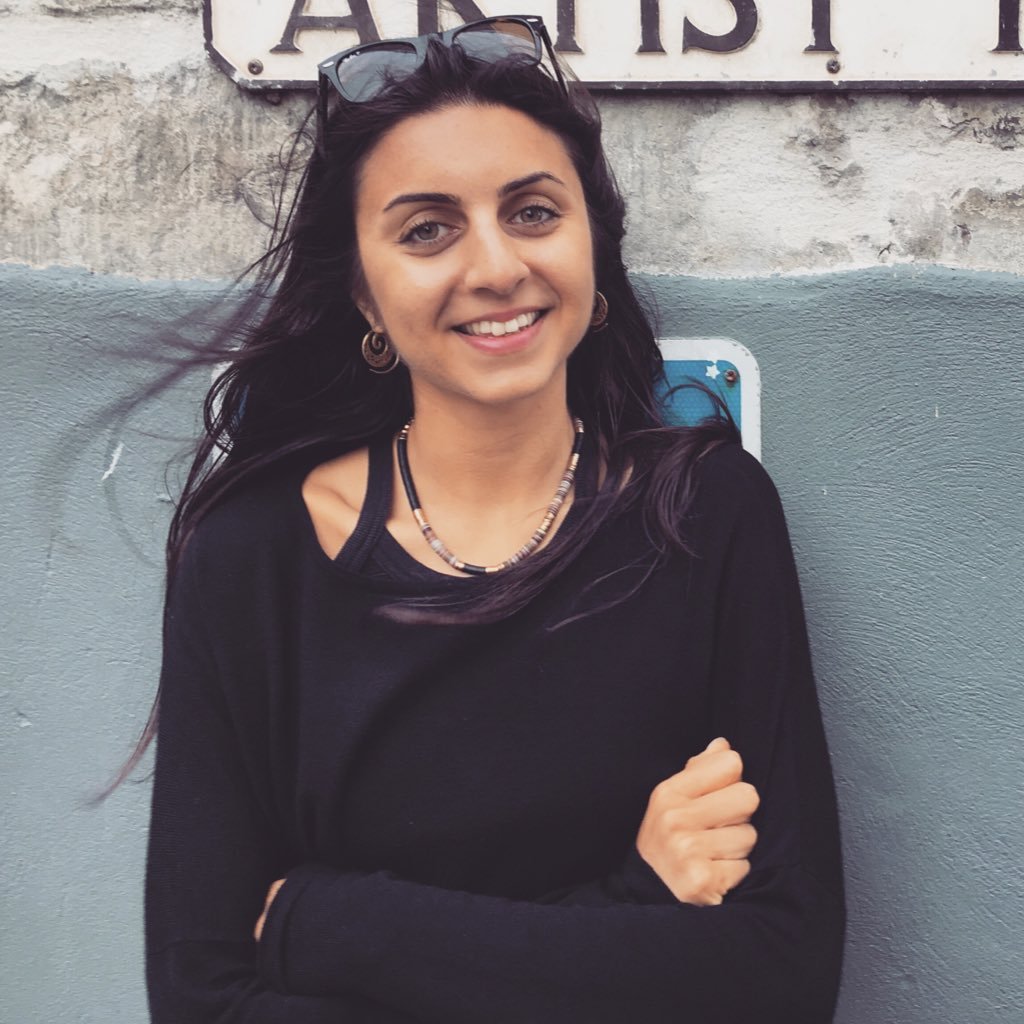 As a BBC journalist, Pria reports and present for Asian Network News, Newsbeat and wider BBC News.
Shooting and editing her own pieces for TV, radio and online, she has delivered original story-telling that is multiplatform by nature. When Extinction Rebellion climate activists took to the streets, some perceived it as a movement for mostly white, middle class people to take part in.
She looked into the reasons why, producing a report that explored the fear of arrest for some ethnic minority people, and the role religion can play in getting more British Asian people take note of environmental issues. Similarly, during recent anti-racism protests, she reported from one of the first Black Lives Matter demonstrations in London.
Pria has reported on the impact of lockdown on young carers, taken an in-depth look at a community badly affected in Birmingham, and shared the story of a designer who created the first face mask for those with long beards and turbans.
Beyond daily reporting, as a young journalist she says she is passionate about our young ethnic minority audiences who are often underserved.
As BBC Asian Network's audience champion, they are at the forefront of my journalism and consistently challenge others around me to think similarly. Her report on how Covid transformed the community in Alum Rock, Birmingham was delivered with compelling story telling.
She was also trusted to be a key reporter on two major stories – Brexit (reporting from Brussels) and the general election (touring marginal constituencies).
Nimra Shahid
2020 Google News Fellow & Freelance Journalist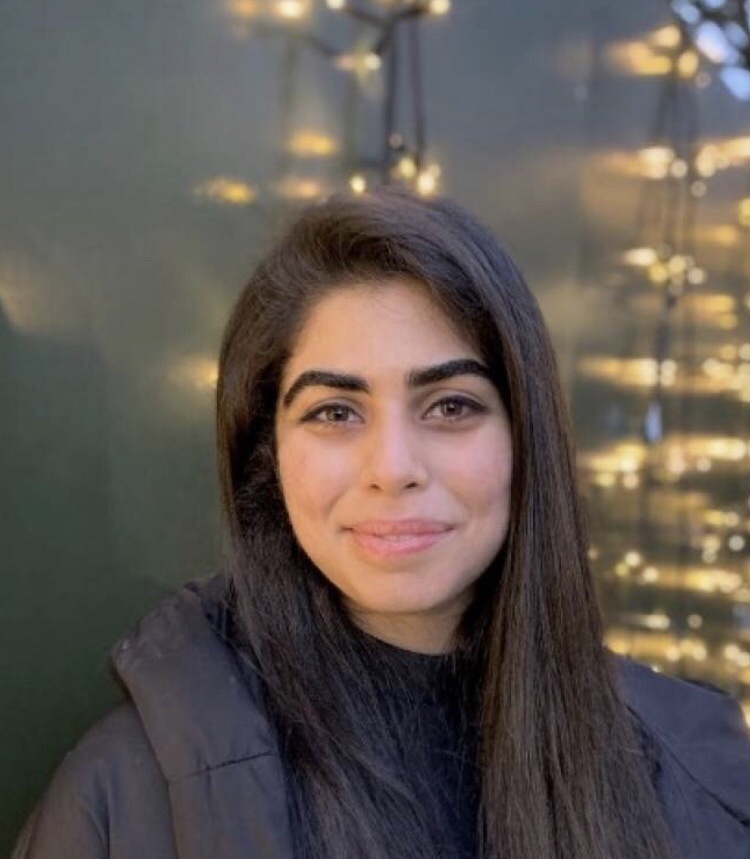 As the UK's only BAME 2020 Google News Fellow, Nimra's reporting so far testifies her ability to 'hold power to account'. Since starting in news as one of two 2019 holders of the Aziz Foundation scholarships for upcoming Muslim journalists, she has published impactful reports and investigations for the Guardian, Independent and Gal-Dem.
Her Guardian report on Britons stranded in Pakistan was the first in which the UK Government was called out for "abandoning" NHS staff and elderly Asians left in vulnerable situations.
The story was picked up by Channel 4 News and the BBC's Victoria Derbyshire. Subsequently, she began investigating why and how British Pakistanis were left abroad without support from the UK Foreign Office, with the support of Brexit correspondent, Lisa O'Carroll. Her follow-up stories on calls for action from MPs and Shadow Foreign Secretary, Lisa Nandy, contributed to a U-Turn from the UK Government where they promised to provide charter flights to Britons stranded abroad.
Leading up to Ramadan, she broke another story on the Muslim community's concerns towards Trevor Phillips' role in the Covid-19 BAME inquiry by obtaining an exclusive response from Public Health England.
As a Google News Fellow at the Bureau for Investigative Journalism and a freelance journalist with the Guardian's digital investigations team, her work involves shining a light on those whose stories have gone unheard using cutting edge data techniques.
---
This year's Asian Media Awards ceremony will take place digitally on Thursday 19 November.
Previous recipients of an Asian Media Award include Krishnan Guru-Murthy, Waris Hussein, Art Malik, Mehdi Hasan, Nina Wadia, Anita Rani, Shobna Gulati & Faisal Islam.
The University of Salford are premier sponsors and partners to the awards include ITV, MediaCom, Reach PLC, M.E.N, & Press Association Training.
The awards are also supported by Manchester Metropolitan University, Routes Into Languages North West, AMT Lawyers, DKR Accountants, 6G Internet, Hilton Manchester Deansgate, Supreme Dream Events, Payal Events & Cleartwo.