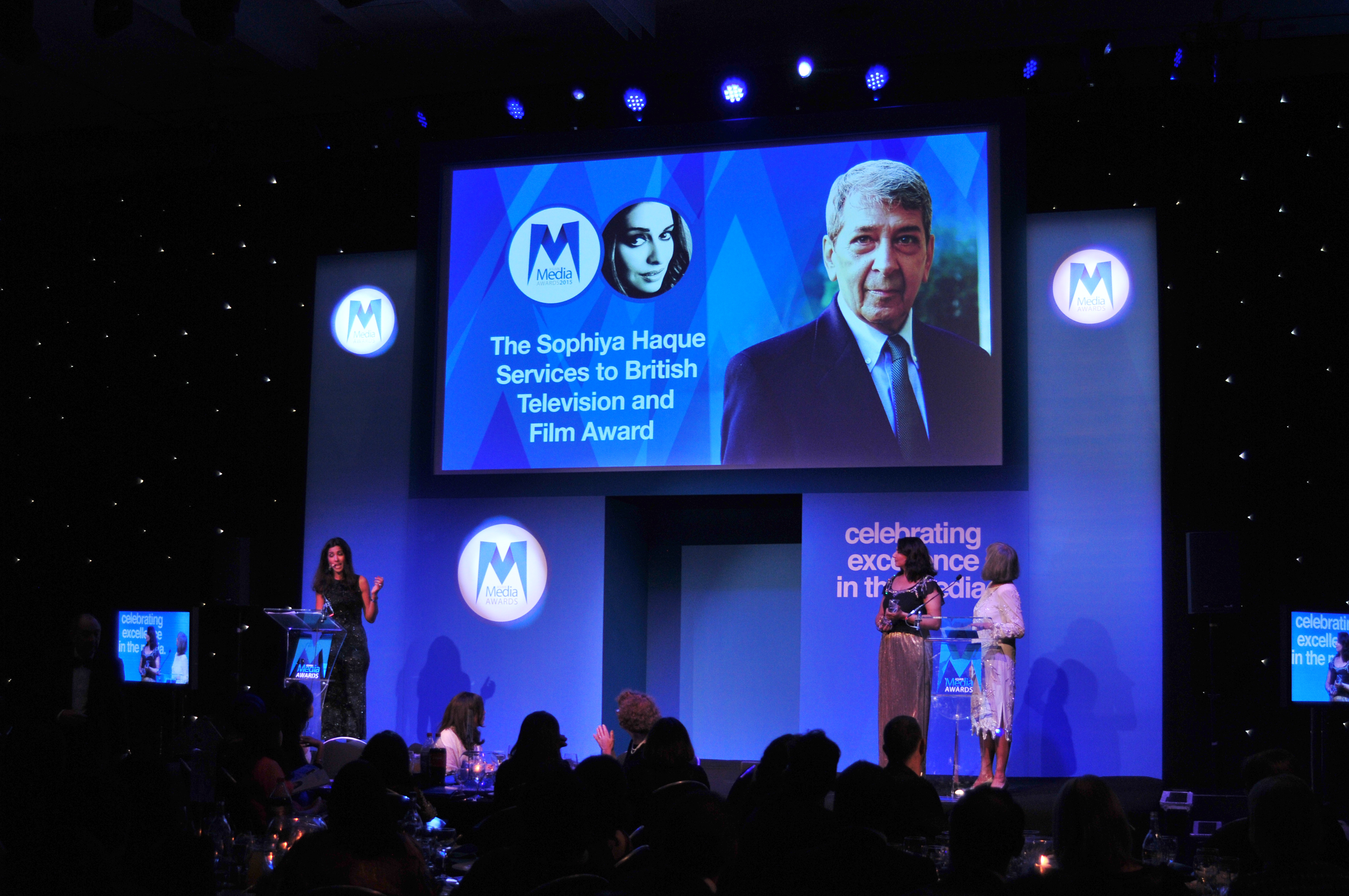 Roshan Seth was honoured with the Sophiya Haque Services to British Television & Film Award at this year's Asian Media Awards.
Presenting the award was Aysha Jamieson and Sayeya Haque, the sisters of the late Sophiya Haque.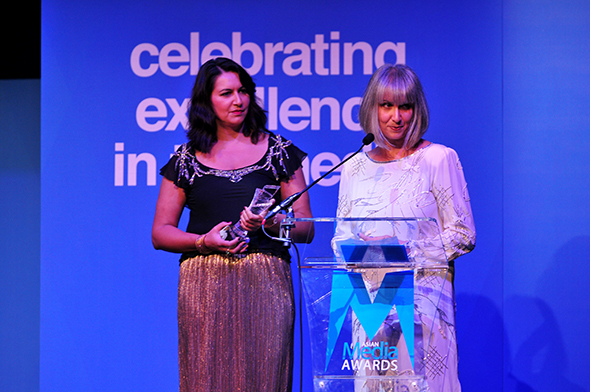 In his acceptance speech he said, "Having decided on a vocation I came to England in the 1960s.
"I remember on my first day being told by the principal you are here to learn how to act but it cannot be taught.
"Some years later having played sundry bus conductors and postman with limited construction and vocabulary and accents that were sent up – it did not appear to me that I had a career other than the scrap heap or the dole queue.
"So, I returned to the land of my birth with my spirit crushed.
"I'm glad now did not give-up – even when giving-up seemed like the most sensible thing to do.
"Some years ago waking down in a London Street, two young girls walked past me with a faintest glimmer of recognition.
I hear one say to the other…'It's him…he's the fellow who played what's his name from Gandhi'.
"Well, it's him you are giving the award too tonight. And make no mistake the geezer who played what's his name is deeply, deeply honoured to receive it."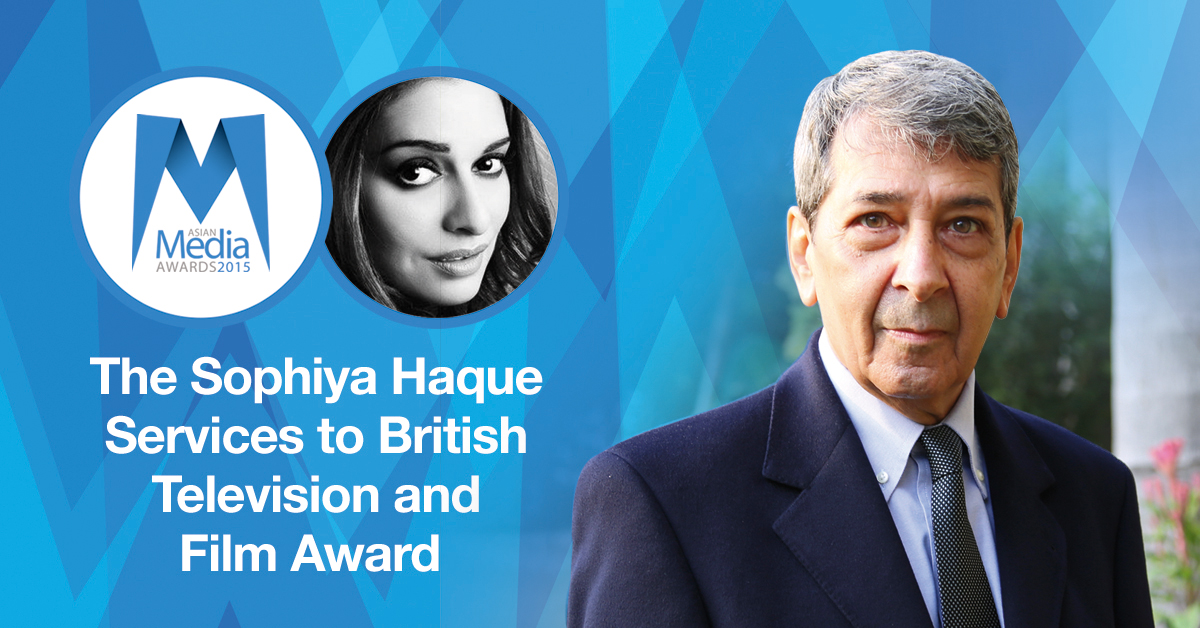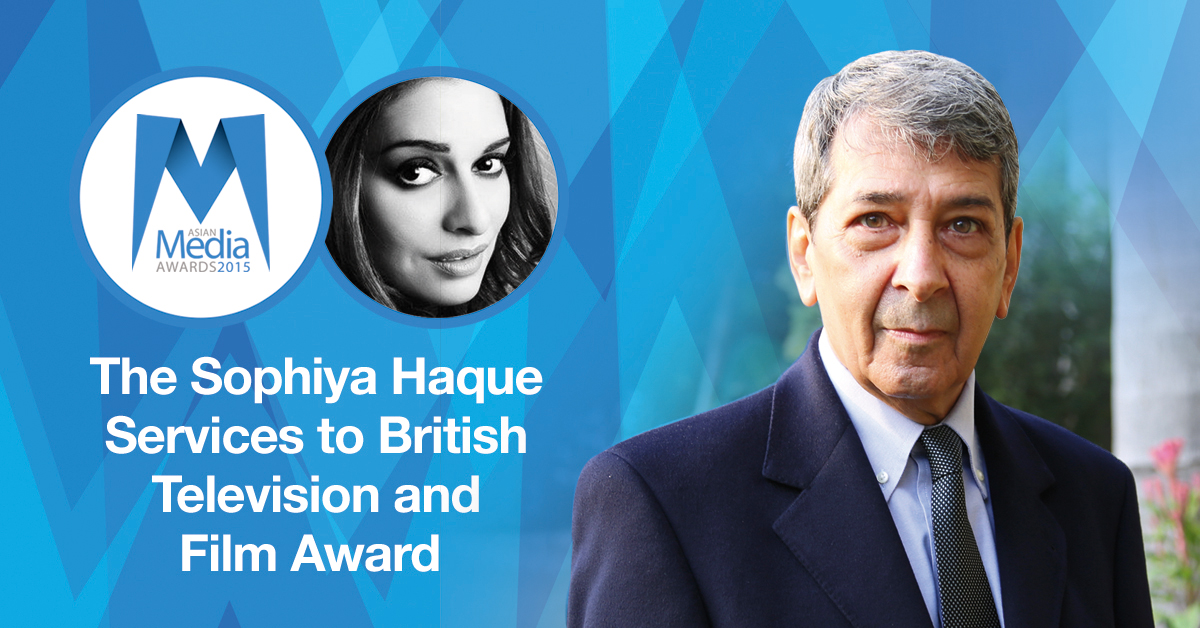 The award was collected on the night by Roger Davidson.
Roshan has been one of the most recognisable faces in both British film and television for over 40 years.
During that time he has featured in some of the most celebrated films, dramas and stage productions.
However, for someone who was also an accomplished journalist, his journey was not without the obstacles beset for many artists of his generation.
He was encouraged to return to the screen after returning to India by Sir Richard Attenborough in the early eighties.
Roshan went on to become part of a stellar cast in the award-winning 'Gandhi' where he played the role of an Indian leader of the Indian Independence Movement Pandit Jawaharlal Nehru.
It was a role that saw him receive much praise.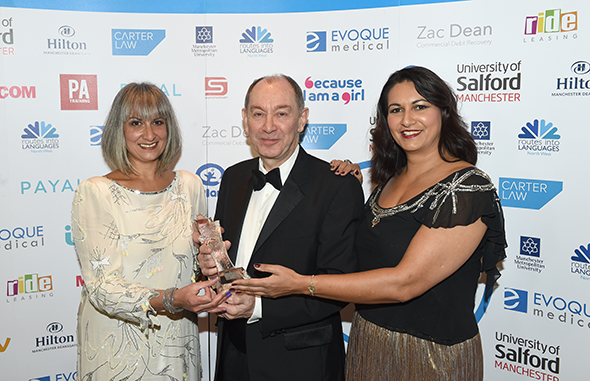 The Hollywood blockbuster, Indiana Jones and the Temple of Doom followed and soon after My Beautiful Laundrette.
He co-starred in Hanif Kureishi's directorial feature debut, London Kills Me (1991) and also played the part of Karim's father, Haroon, in the four-part television serial The Buddha of Suburbia.
His film roles have been complimented by a range of characters on British Television.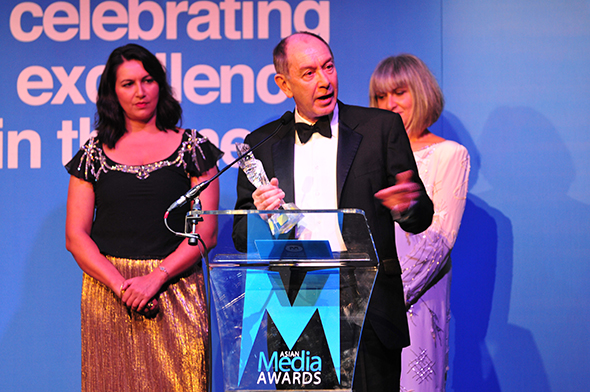 The Asian Media Awards took place on Thursday October 29 at the Hilton Manchester Deansgate.
The University of Salford were premier sponsors and partners to the event included ITV, MediaCom & Press Association Training.
The 2015 AMA's supported Plan UK's 'Because I am a Girl' Campaign.
The Asian Media Awards 2015 were supported by University of Salford, Hilton Manchester Deansgate, Carter Law Solicitors, Manchester Metropolitan University, Routes into Languages, Evoque Medical, Zac Dean, Ride Leasing, AMT Lawyers, ITV, MediaCom, Press Association Training, Supreme Dream Events, Cleartwo, Payal, Plan UK & Because I Am A Girl.