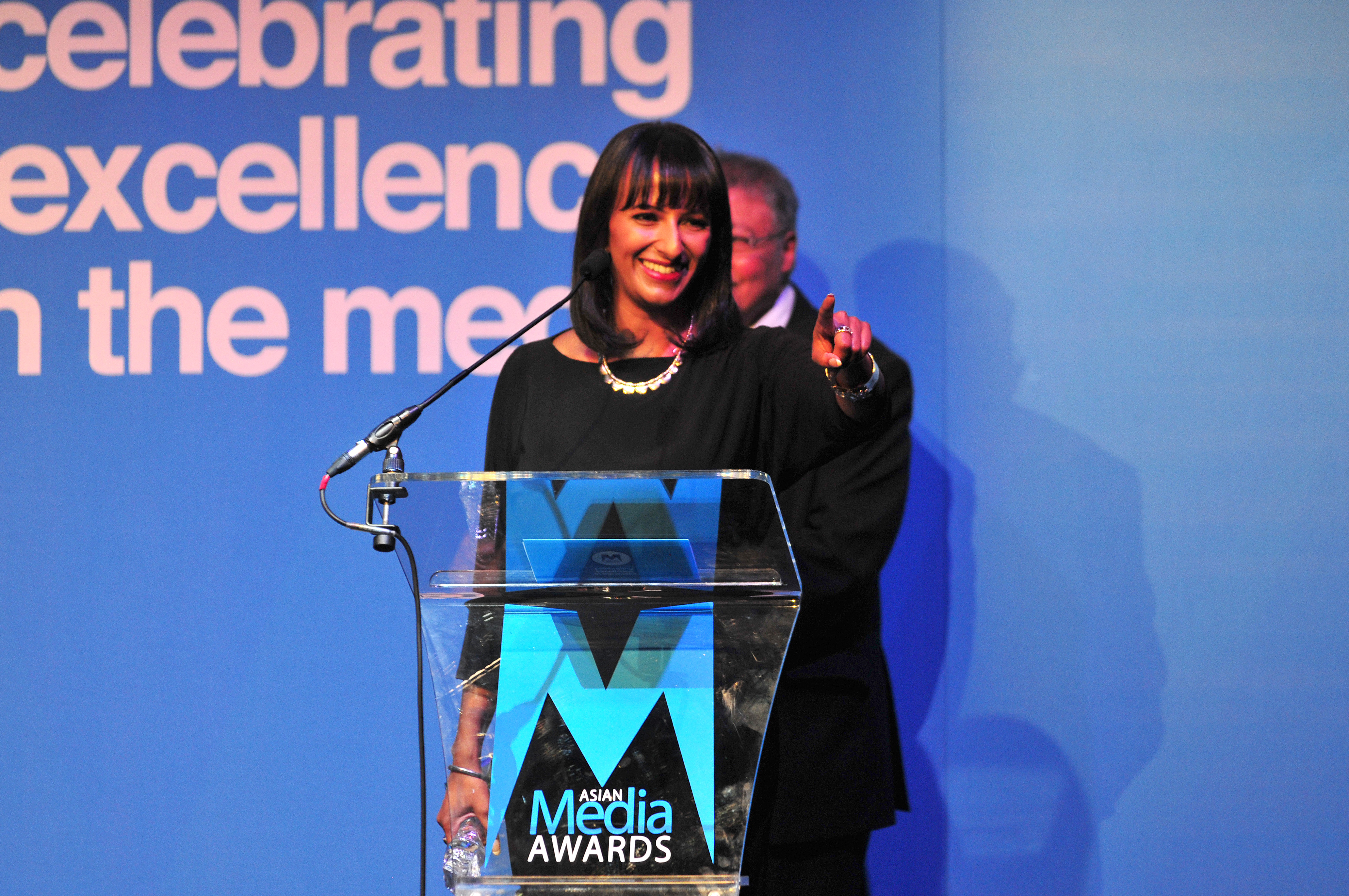 Journalist and presenter Ranvir Singh was honoured with the Media Personality of the Year award at this year's Asian Media Awards.
Ranvir joined fellow media professionals from around the UK at the star-studded ceremony at the Hilton Manchester Deansgate.
Ranvir was presented the award by journalist and broadcaster Mihir Bose.
In 2015 she has been seen on ITV News as well as Good Morning Britain as well fronting a number of investigation pieces tackling issues ranging from refugee crisis to drink driving.
Her series Real Stories With Ranvir Singh, a current affairs programme tells the incredible stories of ordinary people involved in some of the most extraordinary events to have hit the UK headlines.
In September 2015, she presented ITV1's Breaking into Britain: Tonight where she investigated the migrant crisis and learned whether those refugees who have successfully made their destination are finding life in Britain to be as they had previously imagined it.
Earlier in 2015 Ranvir also presented the critically-acclaimed, hard-hitting ITV1 documentary, Exposure: When Pregnant Women Drink, where she investigated the effects of drinking whilst pregnant and met people who have been affected by FASD; Foetal Alcohol Spectrum Disorder.
Ranvir, who was born in Preston, began her career in the North West.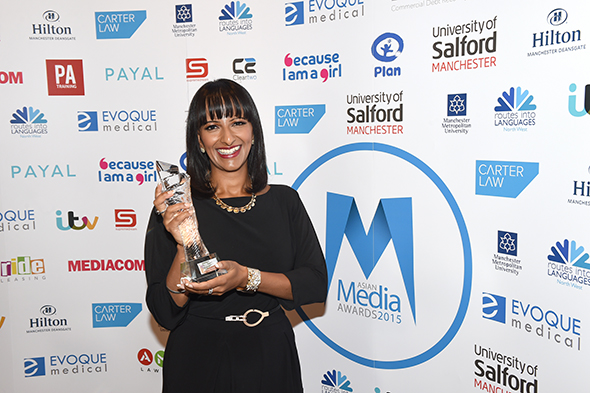 She said, "'I'm bowled over to have been given this award, it came as quite a shock! I've seen who has received it in previous years, which adds to my delight, I'm so grateful.
"When I was growing up, watching Zainab Bedawi on the news was mesmerising. These days there are more of us around, but there's still much more diversity needed behind the scenes and in senior editorial roles.
"I hope I can encourage younger people to come into the fascinating and powerful world of journalism." 
Before joining the ITV, Ranvir spent 12 years at the BBC where she was a producer, reporter, and presenter on both regional and national radio and television.
She co-presented BBC North West Tonight for nearly five years and presented reports on BBC Radio 5, Late Night Phone In, Drivetime and Breakfast with Nicky Campbell shows.
Ranvir was born and brought up in Preston. She went to Lancaster University where she studied Philosophy and English Literature.
After finishing her degree, Ranvir returned to Preston to complete a postgraduate qualification in Broadcast Journalism. In 2013 Ranvir was awarded an Honorary Fellowship by the University of Central Lancashire.
The Asian Media Awards took place on Thursday October  29 at the Hilton Manchester Deansgate.
The University of Salford were premier sponsors and partners to the event included ITV, MediaCom & Press Association Training.
The 2015 AMA's supported Plan UK's 'Because I am a Girl' Campaign.
The Asian Media Awards 2015 were supported by University of Salford, Hilton Manchester Deansgate, Carter Law Solicitors, Manchester Metropolitan University, Routes into Languages, Evoque Medical, Zac Dean, Ride Leasing, AMT Lawyers, ITV, MediaCom, Press Association Training, Supreme Dream Events, Cleartwo, Payal, Plan UK & Because I Am A Girl.